That the home can be a place of critical art outside the white cube is more than reinforced in a pandemic. Shrugged-off objects like a sofa or a side-table have acquired new meaning and purpose. Our private insecurities and fears bounce off these sterile surfaces with greater force in home isolation. To view these domesticated objects pulsating with renewed life, one should look no further than Tanmoy Samanta's solo show at Gallery Espace, as part of TAP India—a new collective of major art galleries on one digital platform, created to make Indian art accessible even in a pandemic.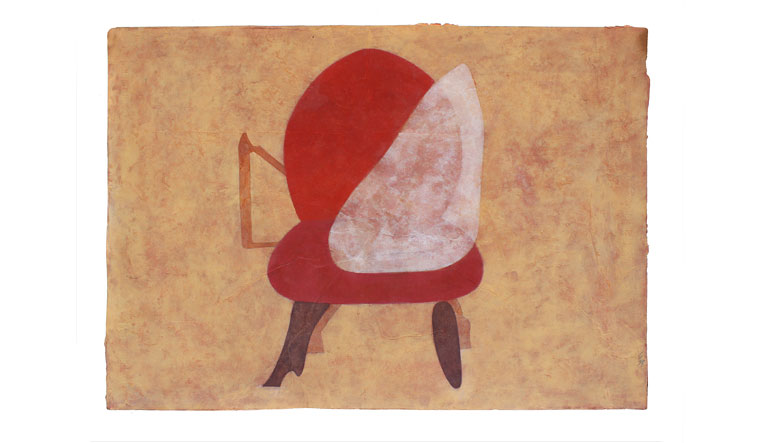 A leaking blue comb, a dissolving telephone under a fish receiver or the serrated edges of two knives outlining faces in red, there is enough inspiration from surrounding banality. There's a pretty chair with a lusty tongue and a portrait of a lady overshadowed by a fighter plane.
"I use mundane, domestic objects because they closely witness our lives and are repositories of memory. The containers and cabinets become receptacles of secrets and whisper a moment of history," says Samanta on the phone from Kolkata.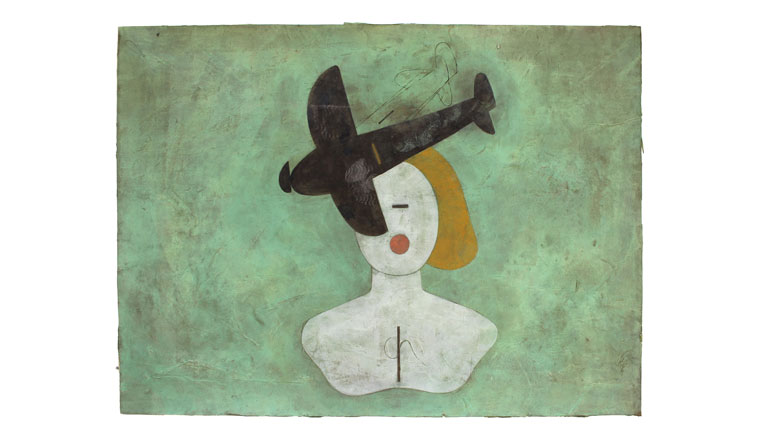 He strives to dismantle assumptions of any visual security with his fluid, surreal style of painting everyday objects in his chosen medium of tempera and opaque watercolour. "All my works grow on the viewer stealthily, until they begin to believe it."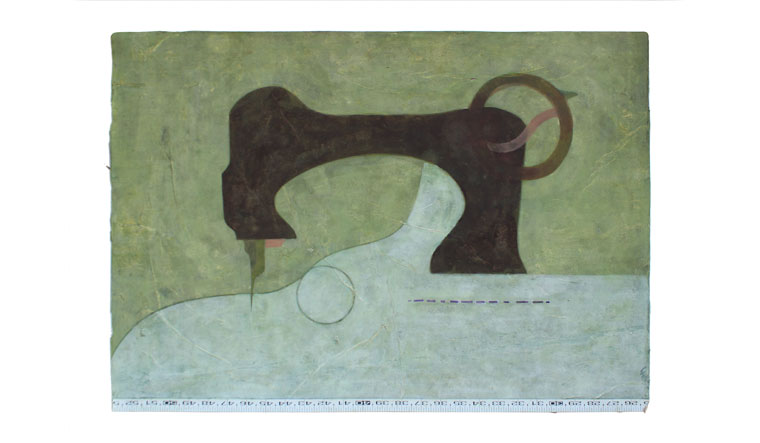 The sewing machine with undefined contours is a mysterious recurrence in the show titled 'The Afterlife of Objects'. "The form and the function of the sewing machine is fascinating. It is evocative and intimate. So it keeps coming back into my work. It is one of the heirlooms that I see in my household, no longer in use but full of stories that it can stitch together," says Samanta who trained at the Kala Bhawan in Santiniketan, the art institution which later became synonymous with the 'Bengal School' of art.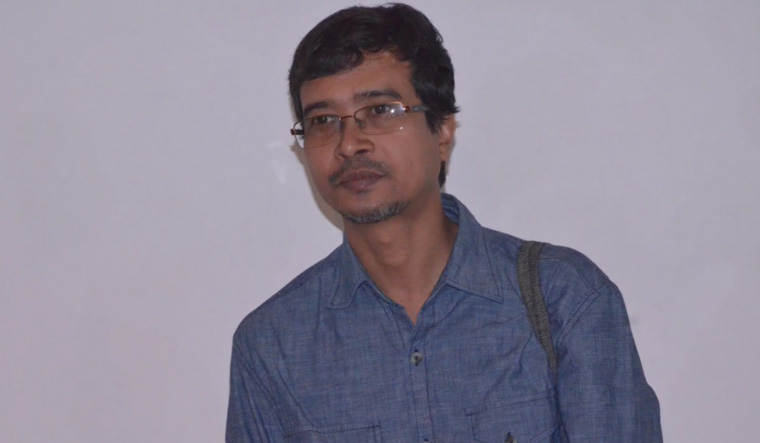 He has been part of several group and solo shows in India and other international art fairs. His works adorn the Indian Institute of Management, Ahmedabad, where he co-worked on an installation called 'The Rabbit Hole' with a re-purposed Nano car, and the new Terminal 2 at Mumbai International airport.
"Due to the ongoing pandemic, the relationship between one's own self with the objects at home are becoming more dramatic," says Samanta, reminding us to be more mindful of the objects we co-habit with. "They are evolving a social life of their own."
The 'Afterlife of Objects' is on view till end-October at https://theartplatformindia.com.