Innovation has long been the cornerstone of America's economy, powering industries from automobiles and electronics to food and household products. It has provided jobs and supported local communities across the country for decades. Equally important, by choosing to buy products from American companies, like Idaho-based health and wellness company, Melaleuca, consumers make a significant impact on the country's economic stability, job growth and future prosperity, further strengthening the American economy.
Americans Want to Support American Companies
Supporting America and the importance of American innovation is a key pillar of Melaleuca. Their philosophy is based on principles like producing exclusive, exceptional household products designed and engineered in the USA and using top-quality ingredients from the best sources around the world.
The position on supporting American companies is held by the vast majority of Americans. According to a survey by the Reshoring Institute, nearly 70% of Americans prefer to buy products labeled "Made in the USA," demonstrating a growing awareness of the importance of supporting the American economy and enjoying products that uphold a quality standard.
Melaleuca: An American Company
Melaleuca: The Wellness Company is a company that prides itself on its American heritage. Established in September 1985 near Yellowstone National Park, Melaleuca has grown into a multinational corporation operating in 19 countries across North America, Europe, Asia and Australia. Despite this expansion, Melaleuca's headquarters have remained in Idaho, where it has become the fifth largest private employer in the state.
Melaleuca employs roughly 2,000 people in the US and, through its referral program, helps build up thousands of independent US business owners. Their manufacturing and distribution facilities are located in Idaho Falls, Idaho, Knoxville, Tennessee, and Kansas City, Missouri.
One aspect of Melaleuca's operations is its commitment to keeping its call centers in the United States. Many companies outsource these services to other countries, but Melaleuca has never taken this approach — not even to contract with other companies to field calls or take orders.
Melaleuca strives to have vertical integration throughout its supply chain. A company that uses vertical integration can oversee and manage every step of the production process, eliminating the need to rely on outside suppliers and increasing control over the quality and costs of production. This allows a company like Melaleuca to deliver products that have the highest standards.
This commitment to quality extends to its recent decision to produce its own bottles for its products, further demonstrating Melaleuca's dedication to maintaining high US standards.
Melaleuca Products Support America
Melaleuca prides itself on creating high-quality health and wellness products. When the company started in 1985, it offered only a handful of products based on the amazing properties of melaleuca oil, known colloquially as tea tree oil. As the company grew, so did its product portfolio, but it has always maintained a diverse product line that utilizes the best of both nature and science.
Though Melaleuca products are made in America, many of the ingredients are sourced from many places around the globe. That's exactly what most of the company's US customers want — American products that don't come from a typical big-box store. Melaleuca knows its customers, and it delivers exclusive products.
What Does Melaleuca Make?
Melaleuca is a consumer packaged goods (CPG) company. CPG companies specialize in products that consumers use every day, or nearly so — food, beverages, cosmetics, cleaning supplies, hygiene products, and so on. Melaleuca focuses specifically on health and wellness goods, and its portfolio is impressive in both its size and scope.
What started as a few melaleuca oil-inspired personal care items has grown to over 400 products, including supplements and healthy snack foods, nontoxic laundry detergent and household cleaners, cosmetics and makeup, personal care products, and baby care products. The company uses high-quality ingredients and establishes high standards for its products in both effectiveness and safety.
Who Are Melaleuca's Competitors?
Being a CPG company, Melaleuca competes against formidable companies in that industry. Most people know these names: Johnson & Johnson, Procter & Gamble, L'Oréal, Nestlé and Unilever to name a few. Even many large retail stores, like Target and Walmart, have their own brands, which Melaleuca must compete with. Johnson & Johnson and Procter & Gamble (and many other CPG companies) are American companies. In these cases, consumers simply must decide for themselves which companies have the best products and policies.
But Unilever, Nestlé and L'Oréal are all foreign companies (United Kingdom, Switzerland and France, respectively). When comparing them to a consumer goods manufacturer like Melaleuca, the choice is clear for US consumers wanting to support American business and American families: buy American.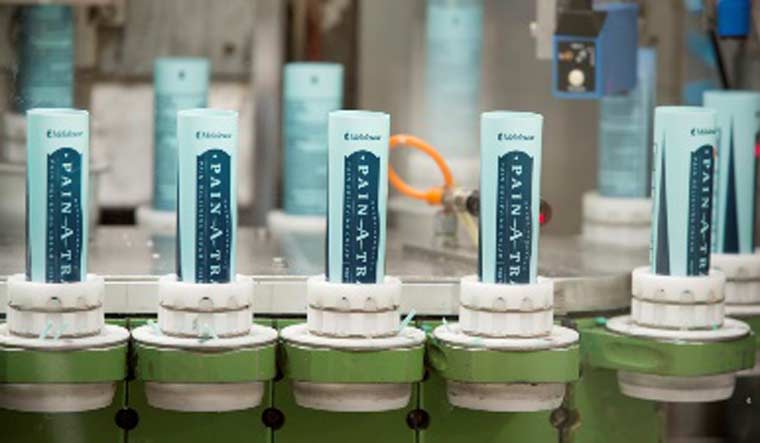 The Importance of American Innovation
American innovation and manufacturing are crucial drivers of economic growth in the United States. Each manufacturing job created has a multiplier effect, creating up to 12 additional jobs in related industries. Investing in manufacturing pays dividends for the US economy because every dollar invested generates almost $3 in economic activity.
Overall, American manufacturing adds almost $2.5 trillion to the US economy alone and accounts for 11% of the US GDP. Manufacturing is also responsible for most of the productivity growth, patent filings and R&D spending in the US, with 60% of exported products worldwide coming from this sector. Supporting American business means supporting the growth of the economy and innovation.
And supporting American manufacturing doesn't just strengthen the US economy; it also creates jobs and other opportunities for hardworking Americans. By choosing to buy products from American companies, consumers can help boost the demand for US innovation, leading to more job opportunities and higher economic growth.
Vertical Integration and Higher-Quality Products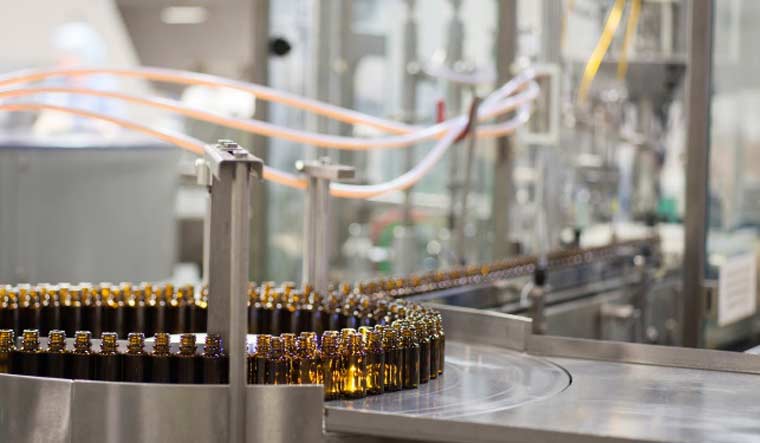 Like many companies, Melaleuca is not free from supply chain issues. Experiencing problems with a bottle supplier recently led Melaleuca to start making their bottles in-house. This decision by Melaleuca's management team further demonstrates the company's dedication to US production.
"Manufacturing products in the US using the best ingredients from around the world allows Melaleuca to ensure our products are of the highest quality," said Melaleuca chief marketing officer Isaac Bottelberghe. "This also provides well-paying jobs for Americans. It's important to us that Melaleuca products are exceptional from every way you look at them. Manufacturing them here at home allows our company to do just that."
And this commitment to US manufacturing extends far beyond their products. Melaleuca actively supports other American-made companies and initiatives to strengthen the economy. By choosing Melaleuca's products, consumers can know that they are supporting US manufacturing and the company's values of excellence, quality and ethical practices.
To illustrate this principle of supporting other American-made companies, look at Melaleuca's unusual purchase of fireworks for the Independence Day show they host each year. The company has underwritten the event and has now grown it to become the largest fireworks show west of the Mississippi River. Over the last three years, Melaleuca executive chairman Frank VanderSloot has stated that the vast majority of the fireworks they purchased were manufactured by American fireworks manufacturers.
"Because American-made fireworks are quite expensive, it is very unusual to have them comprise the majority of a large show," said Heather Gobet, whose family-owned pyrotechnic company has fired off more than 10,000 shows over 74 years. "Because Melaleuca supports American manufacturing, the Melaleuca Freedom Celebration is the only major fireworks show I know of that does not heavily depend on China! You can't get more patriotic than that!"
Supporting the USA One Dollar at a Time
As consumers become increasingly aware of the impact of their purchasing decisions, supporting American companies like Melaleuca will continue to play a significant role in our country's prosperity. When consumers buy American-made products, they are not only supporting local communities and jobs but also promoting the values of quality, innovation and ethical practices that are associated with US manufacturing.