Delhi-based mobile phone and app reviewer Zia Askari, who is in his early 40s, uses multiple apps on his phone. He feels that the app ecosystem in India is flourishing quite abundantly. Askari observed that most of the app intake in India is use case specific. Ease of use and 'convenience factor' makes an app all the more an interesting experience for this app enthusiast. "I regularly use case specific apps such as Ola or Uber for cab booking, Hotstar for video streaming, Swiggy for ordering food, Paytm for making small purchases and BigBasket for purchasing daily grocery items. Besides these, I have personally used some of the niche apps and the experience seems to be quite good and completely different. For instance, there is an app for getting your laundry done – 'Launderette' and the experience is quite good and refreshingly different," remarked Askari.

Given this scenario, mobile phone apps seem to have become a norm among smart phone users in India, so much so that the country has beaten the United States in terms of mobile app downloads. Now it stands only next to China in terms of the app downloads globally. According to a report by app analytics company, App Annie, the app downloads growth in India was close to 215 per cent over the last two years compared to 125 per cent in China. Interestingly, the report revealed that the download of financial apps in India witnessed a growth rate of 390 per cent over the last two years with 320 million downloads in 2017. In the report, India also topped in the list for the highest monthly average number of apps used and installed. On an average, Indians use more than 40 apps in a month, while having a total base of close to 80 apps. On this parameter, China and Brazil are behind India.

Askari agrees with these findings and explains that with the availability of cheap or cost efficient handset ecosystem and cheap data availability, people do not know what to do with it, so they tend to download and use apps. However, he feels that most of the apps just remain dormant on phones. "Many apps simply lose out on creating that user experience and maintaining certain level of 'app hygiene', and users simply do not use them if it is not relevant and hence they just remain idle and at times get deleted. At times, it happens because these apps do not go for any OTT (over the air) updates to enhance user experience. In an app economy, it is extremely important to remain relevant and continuously work towards generating great user experience," added Askari.

Bengaluru-based Jhenkar Dixit, who shuttles between India and the US is the founder of the technology company, HexOctane, which works on proximity technology. The company has tied up with different sporting leagues and is working on to integrate different features into their sporting league mobile apps. Proximity technology can be integrated into existing Android and iOS apps with ease and enables the install base to get access to features just as an app update. The technology feature facilitates indoor navigation, contextual and personalised content for fans and can also generate instant activations based on density and can also facilitate proximity marketing. For instance, this technology can pop up alert as soon as the team bus arrives at the stadium or it can give details about a stand where a fan is sitting.

"We have created a self contained virtual app which sits on top of existing apps to provide unique proximity technology features. Apps with our technology are able to enhance user experience using context awareness and smarter surroundings. We eliminate the need for users to download a new app thus making the experience seamless," said Dixit.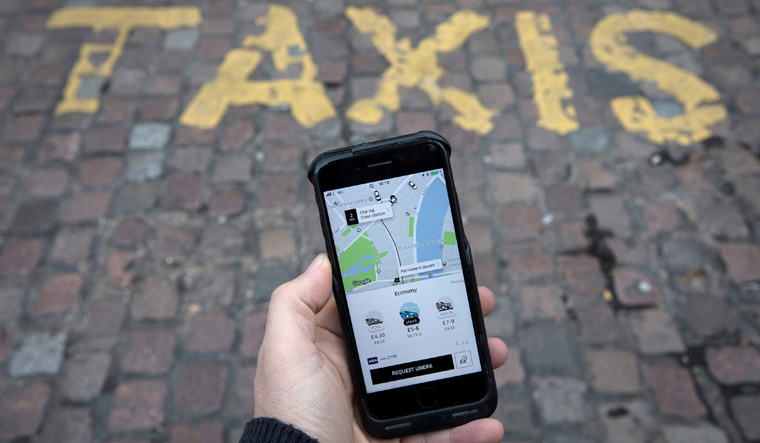 At the same time Dixit strongly believes that the bottomline for app usage always comes down to engaging content. "With utility apps like Uber, the usage is more sustained because people tend to access it everyday for their daily travel to work or other places. However, other apps in the sporting or gaming realm might find spikes in usage running into multiple hours everyday while the usage of the same app can come down to almost nothing when there is no new content. In-app advertising and purchases are what that brings revenue for most apps. The larger the user base for the app, the more revenue opportunities lend themselves to play." Jhenkar told THE WEEK.

Experts such as Nitish Gulati, who is the co-founder and head of Product Management at Uassess, an app development company for the enterprises, suggests that unless an app can provide something consumable or of value to the user at different times of the day, the app may remain dormant. "Our experience has been that users can typically be segregated into two buckets, one who maintain apps on their phones and keep them auto updated, and one who usually tend to delete them and reinstall them as and when necessary. In both instances, the usage is directly correlated to the value that the product has to offer," remarks Gulati.

Interestingly, though many of the apps that are downloaded in India are free that may not be the case in US or Europe, and one is forced to look at the economics of these apps in India as to how the app developers generate revenue out of them. Experts suggest that most of the free apps work towards a revenue model which is advertisement or service driven. For instance, if an app is developed for getting movie tickets the developer can get money from the movie theatres for getting listed there. Plus, there can be some movies which might be interested in running campaigns with an app like that.

Gulati pointed out that free apps have typically survived on running advertisements through networks or through sharing of tracking data. "With new laws kicking in, especially with General Data Protection Regulation (GDPR) in Europe, it has become even more difficult to survive on tracking data or ad revenues (unless the app is extremely popular). In terms of adoption, most of them tend to have a quick hockey stick growth which then falls unless something new of value is not offered to users" remarked Gulati.

The usage of many of the apps also depends on the requirement, such as the BharatMatrimony app. "There are 10 to 12 million marriages taking place every year. About 6 per cent of the unmarried in India are looking for a life partner online. We have about 2.5 million active profiles and 5 lakh people log in every day on the BharatMatrimony app, to search for matching profiles. The need is very strong here. On an average, during every visit users spend more than 10 mins on the app. Ours is a freemium model and registration and search is free. To get contact information of the matching prospects, members must take a premium membership. We had 7,45,000 paid subscribers during 2017-18 and have won the Global Mobile App Summit and Awards – GMASA, for the best app in the Social category for the last two years," explained Saichithra S, chief portal and mobile officer at Matrimony.com. For this app about 90 per cent registrations are from India and the rest are from the US, Middle East, Europe, Singapore and Malaysia.

According to Saichithra, while users might download many apps, not all of them have a day to day utility. "Some of the apps are very time bound or transaction and demand based. When the apps do not have a clear use case for consumers on a regular basis, there will always be a trade off when it comes to the memory and often leads to uninstallation. For Indian consumers rather than having paid apps, having freemium services within app or having advertisements built into free apps makes more sense. Making a payment to download an app has its own challenges and all of us like to get a feel of the app before we decide on the subscription," added Saichithra.

Another interesting app is the Chai Point app that was launched in March 2014. Ever since the launch, the app has over 1.2 lakh downloads till date. "The average ticket size of our app orders is significantly higher than the average ticket size of store orders. The average app order size is approximately 230 per cent higher. Drinking tea is a daily use case. Customers like to have the comfort of ordering from their mobile phones while relaxing at their home. Many customers also order from offices where they are busy attending meetings. The Chai Point app displays the active inventory of the nearest Chai Point store. This ensures customers not to order out of stock items and order modification efforts are saved for both the customer and Chai Point. This daily habit of having tea along with convenience of ordering makes our app popular in its segment," Shirish Surti, vice president - Engineering, Chai Point told THE WEEK.

When smart phones in India are getting crowded by a whole lot of apps, they are bound to have privacy and security issues. The Redmorph app offers smartphone users proactive control over online privacy and security. It is an end point solution that resides on the mobile and contains a preconfigured firewall for all network activity, such that behavioural algorithms prevent suspicious behaviour by apps in the background like snooping over other apps, anti-phishing prevention, and GeoIP detection. Redmorph does not store any user data.

"The Redmorph app has algorithms and behavioural understanding of various apps and can control unknown apps to secure the user. It is using artificial intelligence and machine learning to crawl behind apps and web ecosystems to analyse and create rules and definitions that are then updated daily on the user's device. We also have a partnership with Carnegie Mellon University CyLab and focus on cybersecurity research." said Abhay Edlabadkar, CEO and founder of Redmorph.

Edlabadkar also said that most of the 'free' apps in realty are not all that 'free', they costs one precious data and personal information. "Mobile applications access sensitive data of users like their location, pictures, microphone, camera, contacts, etc, and can sell it without their knowledge. Free apps ask for permissions which are unrelated to that app, for example, why will a torch application require to access your location or contacts? Almost all applications convey and collect data between phones and remote servers. Hence maintaining privacy in today's world of digitisation is getting difficult day by day as hackers find new strategies to invade our valuable personal information," added Edlabadkar.

Edlabadkar further observed that the dormant apps which remain unused on a user's phone don't lie idle in the background and continue to function in different ways. "These apps continue to collect information and personal data of users in the background and may share or sell this information. On an average, a given app contains many third-party SDKs (System Development Kits) that can fetch data without the user's knowledge and sell it to data brokers. Applications which have been uninstalled may also carry information provided to them when they were installed earlier," pointed out Edlabadkar.

Another expert AvinashTiwari, co-founder and director of Bengaluru based pCloudy, a mobile app testing startup, pointed out that in the e-commerce segment in India mobile apps are the future. "The inflection point in e-commerce is clearly demonstrated in how users seek fast and efficient experiences, support for multi-tier distribution selling, and order workflows. What matters to a buyer today is speed, scale and simplicity. Therefore, it becomes contingent on the part of e-commerce companies to maintain the highest standards of mobile apps in terms of both quality deployment and speed. The only way this can be made possible is to deploy a robust platform that can perform manual, automated and bot test on multiple real devices with different OS versions and on different parameters on a cloud based platform." Tiwari told THE WEEK.