"Since there are so many of you on the boat, I should tell you that Bruges has become very popular among Indian tourists in the past few years; after a popular Indian movie was shot here. Suddenly there are so many people from India visiting us. I am sure you have seen the movie; during the course of the cruise I will show you some spots featured in it." The very good-looking captain of the boat told us in a cute accent as soon as we started our canal cruise in the quiet town of Bruges. Just then, I saw two other Indian families on the boat quietly smiling to themselves at the mere mention of Bollywood. I, however, had no clue about the film; neither did I know about Bruges' popularity among Indians.
My trip to Bruges was not planned after watching a film, or because hundreds of my countrymen were flocking to the Flemish town in the summer. It happened when I realised that I had five days in Belgium and not much to do. An impromptu train ticket from Brussels Central got me to the quaint railway station in an hour; a bus ride from there took another ten minutes to get to the heart of the town. It was only when I got off the bus and looked around the main square that I realised I had uncovered a gem. Bruges, after all, is a UNESCO World Heritage City.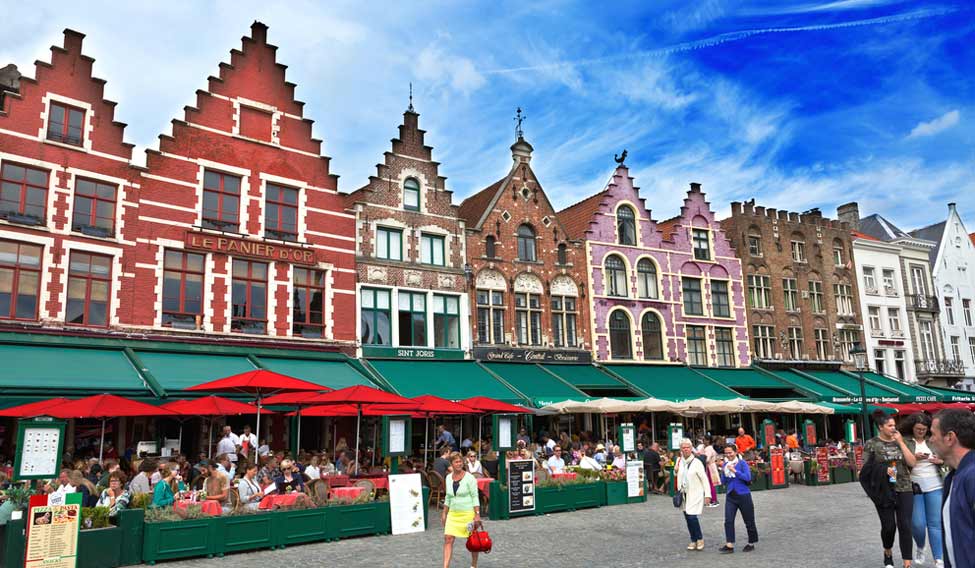 The story of Bruges goes back to the prehistoric ages when it was a small coastal settlement. The first fortification of this coastal area happened around 1st century BC, during Julius Caesar's reign; the Romans were followed by Franks and the Vikings. In the middle ages the town became an important port and center for trade and commerce. Money flowed in; art, craft, music and culture flourished; painters, musicians, craftsmen and town planners were patronised and Bruges became an important town in the northern Belgium region of Flanders. The golden age came to an abrupt halt when the canals, that brought trade into the town, began silting and could no longer be used for transportation. The town resurrected itself soon after, but never found its lost glory, until recently that is.
Today, Bruges, or Brugge, is famous for its network of meandering canals, 18th century houses, cobbled streets, narrow winding lanes, tall towers, open squares and gothic cathedrals. In short, it has everything a fairytale land would have.
Heritage is everywhere in Bruges—in the two squares (the Markt and the Brug) that make the scenic heart of the city, the horse-drawn carriages that trot around the Markt, in the 83 metres and 366 steps tall Belfort, and in the grand old buildings which date back at least to a few centuries. While the entire town is surreal, it is the houses adorning the narrow, tree-lined streets that stole my heart. Identical in nature, tall and narrow, these townhouses with bell-shaped roofs, tiny windows, and brick facades stand testimony to a rich, if turbulent, history of the economic capital of Flanders. As if the houses aren't enough, the pointy gilded architecture linger on cafés, vivid art, people on bikes, and meandering canals dotted with swans further add to the dreaminess of Bruges.
But Bruges is not only about history or architecture. It is also home to decadent food, finest beer, crispy fries, and amazing chocolate.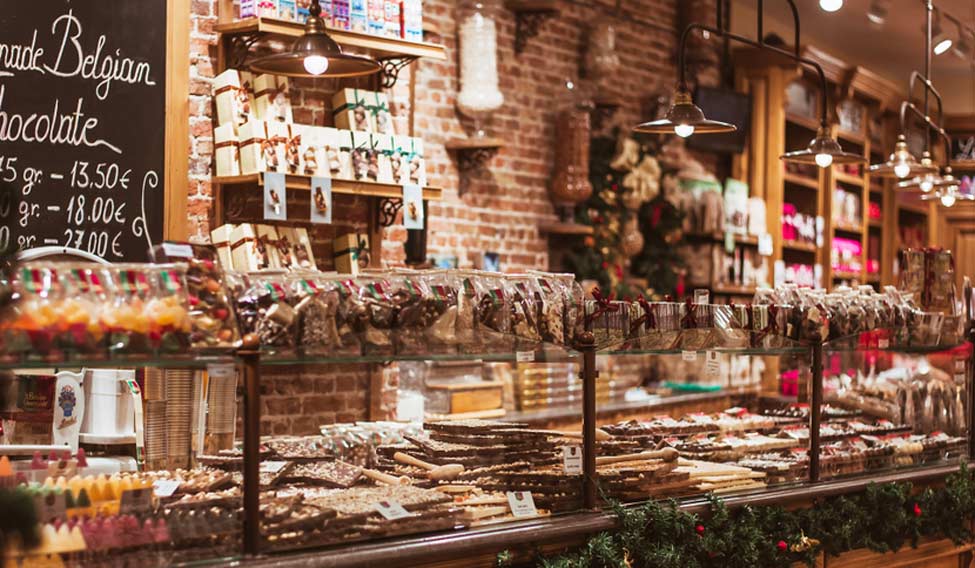 Imagine sitting by the window in a tiny café, dunking gooey chocolate chips in a cup of hot milk, waiting for them to dissolve in the white frothy liquid and sipping it leisurely while watching the world go by. Or hanging out at a brewery, sampling different varieties of fresh beer from the underground pipeline while laughing and backslapping with the locals. If chocolate or beer are not your thing, you could try snorting cocoa at an inconspicuous shop in the middle of the town or sharing a cocktail with a self-proclaimed vampire at a dingy pub.
My favourite activity was strolling along the labyrinth of streets that criss-cross each other at bridges and squares. It gave me an opportunity to stand and stare at the centuries old houses, peep inside cozy stores, watch people go by and imagine how the town would have been a few hundred years ago. And sometimes it also got me to meet a good-looking captain set out on his last cruise of the day.
"Many tourists who come to Bruges are so impressed with the houses by the canal that they end up buying them and settling here. Only after they start living here do they realise how troublesome it is to hear the constant buzz of the boats and commentary of captains like me." Our grey-eyed captain was at it again—cracking jokes, telling stories, and entertaining us with his wit and charm while navigating through narrow backwaters, dunking under low bridges, and revealing little secrets of his hometown.
As I cruised on the modern boat, listening to a man singing songs about the beauty of medieval architecture and narrating stories of medieval times, everything about Bruges started falling in place. Bollywood or no Bollywood, Bruges is a winner.
And, by the way, the Hindi film shot here is Aamir Khan's Peekay (PK). Just in case!