On September 14, Bijendar Bahadur, a constable belonging to the Border Security Force, was manning a forward point in the Arnia sector along the International Border in Jammu district. Just after midnight, Pakistani Rangers opened fire on the Indian post using mortars and small arms. One of the bullets hit Bahadur and he died on the way to hospital. Next day, two Pakistani soldiers were killed in Indian retaliatory firing.
Almost regularly, Indian and Pakistani soldiers keep getting killed by each other's firing on the Line of Control in Kashmir and the International Border in Jammu. Ceasefire violations and related military casualties have been regular since 2013, a decade after India and Pakistan agreed to a ceasefire in 2003. There have been nearly 2,000 ceasefire violations since 2011. One ceasefire violation could be anything between one shot to a few thousand shots.
Why do ceasefire violations happen? India offers a single, catch-all explanation that the Pakistani military provides covering fire to infiltrating terrorists, forcing India to return fire. Pakistan blames India for unprovoked firing at its civilian population. My year-long research, which involved several field visits to the border, over 50 interviews with serving and retired Indian and Pakistani military officers and diplomats and the creation of several new datasets, has led me to several new findings.
Political factors, like a change of government at the national level, visits of political leaders to their respective borders and even local elections can trigger ceasefire violations. A senior Indian Army officer based in Rajouri said, "Strategic and political developments are a major reason for ceasefire violations. A day before Prime Minister Narendra Modi's first visit to Kashmir in July 2015, seven people were killed on the Indian side in a Pakistani violation of the ceasefire."
Lieutenant general (retd) Sikander Afzal, who was director-general (analysis) of the Inter-Services Intelligence, told me that sustained ceasefire violations were the result of deliberate support from the top. "Senior political and military leadership could intervene within the hour to halt a violation," he said. He cited the example of mortar fire, which required high-level clearance. "Permission from the top is needed to move the mortars, so it has to be a political decision to fire. Any firing beyond rifles and machine guns has to have the concurrence of the highest authority," said Afzal. His colleague, retired general Amjad Shuaib, said after Modi became prime minister, India was "frequently using heavy weapons to initiate violations".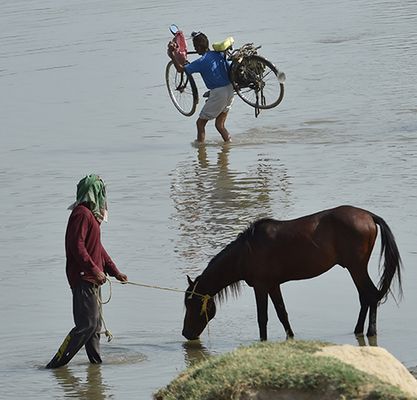 The lack of properly established legal, treaty and institutional mechanisms to manage the border is another factor behind ceasefire violations. Senior BSF officials said they had been asking the home ministry to finalise the rules. Foreign ministry officials in Islamabad said that during the bilateral talks in 2006, both sides had agreed to formulate and finalise new border rules. But no movement in this direction has been made so far.
LOCAL OPERATIONAL FACTORS like aggressive testing of new troops on the other side can upset peace on the border. Retired Indian general Syed Ata Hasnain, who commanded the XV Corps in Kashmir, said when a new unit came in on one side, the other would try to test the members. General Afzal agreed, "When battalions change on both sides, to test the other side and to show one's ascendancy, one side might fire close to the other side," he said.
Ceasefire violations can also be triggered by the emotional state of soldiers and commanders. "Whether by intent or accident, if one of my soldiers is hit, then as a battalion commander, I have to respond. I must try and kill at least one guy on the other side," said Lieutenant general (retd) Asif Yasin Malik of the Pakistan army, who commanded the Peshawar-based XI Corps, in a recent interview. "This is an unwritten thing which is clear in a soldier's mind. We had earmarked places—if there is a contingency, such and such place will be taken out," he said.
The personality traits of the local commanders, too, could trigger border flare-ups. Colonel (retd) Ajai Shukla had this to say during a conversation in New Delhi, "In my opinion, the single biggest reason is the personality of the local commander." The beliefs and personality of the man in charge of the front line make an enormous difference.
Indian officers said sniper attacks by Pakistani soldiers were another significant catalyst. Hasnain said sniping (as it is informally called) was undertaken to create confusion and help infiltration. A mid-level BSF officer in Jammu pointed out that unlike firing, sniping is less escalatory because it has deniability. He said the Pakistan army, unlike the Rangers, wanted to escalate tension and even hired professional snipers. Two senior BSF officers in Jammu confirmed this. "Snipers come from the army or the ISI. The Rangers have to participate nonetheless," they said. "Pakistan hires professional snipers to harass the Indian border domination and for psychological damage. The Rangers are not happy about sniping because they take the blame."
"You could get sniped at through the peep-hole of the bunker if the enemy is determined, and it has happened in the past", an Indian soldier in Kashmir told me when I observed during a field visit to a forward area on the LoC that well-fortified bunkers would be a safe place to be in during times of tension.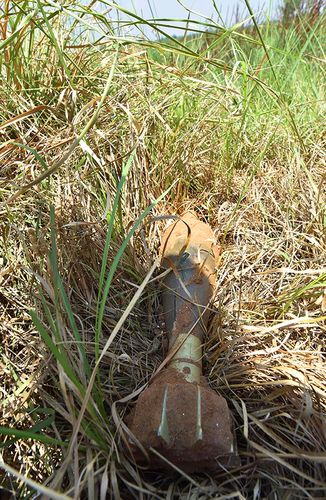 Terrorist infiltrations and civilian movements also trigger ceasefire violations. An Indian officer spoke about how people coming from the Pakistani side to cut grass on the Indian side could invite firing from the Indian troops because sometimes guides who help militants might be in the garb of grazers. "This might lead to return fire from Pakistani troops. On other occasions, animals stray to the other side, and if a villager goes across to take the animal back, the Pakistani side fires, leading, sometimes, to an Indian retaliation," he said. Brigadier (retd) Naeem Salik, who was the head of the arms control division of the Pakistan Nuclear Command Authority, said many Pakistanis crossed over by mistake. "On the Pakistani side, the civilian population is right on the zero line and sometimes even ahead of the forward post. Sometimes, people go after cattle that run across. People would go across to attend marriages and come back," said Salik.
Rampant defence construction along the LoC, land grab operations and surgical strikes have also been important factors behind the rising instances of ceasefire violations. India and Pakistan's failure to properly assess the causes of these violations has led both governments to adopt policies that have proved ineffective in addressing them. New Delhi has invested considerable diplomatic and political capital in emphasising terrorism. Islamabad, on the other hand, insists that larger outstanding bilateral disputes are the issue. India's focus has led to policies aimed at preventing terrorism, but have not calmed the borders. Pakistan, in focusing on dispute resolution, fails to recognise other contributing factors. Therefore, even if terrorist infiltration were to end, ceasefire violations might well continue.
What is even more interesting is that the ceasefire agreement tends to hold when a dialogue process is under way between India and Pakistan on key disputes, local factors seeming to have little or no influence under such a positive environment. Between 2004 and 2007, when New Delhi and Islamabad engaged in a purposeful dialogue and came close to resolving the Kashmir dispute, ceasefire violations dropped dramatically—in 2002, close to 5,800 were reported, but in 2004, only four. The difference is telling. On the other hand, during times of bilateral tension, the agreement tends to break down and ceasefire violations are routine. During such phases, local factors tend to have a dramatic influence on ceasefire violations. The two countries should therefore institute measures to ensure that the ceasefire agreement of 2003 is not violated and engage in a result-oriented dialogue to resolve their longstanding disputes.
The author teaches at Jawaharlal Nehru University, New Delhi. He has recently written a paper "Ceasefire Violations in Jammu and Kashmir: A Line on Fire", published by the US Institute of Peace, Washington, DC