When the trading of football flesh ended on the stroke of midnight on the last day of August, one city stood higher than any other in terms of millions spent.
It was not, as it used to be, Madrid.
The European champion Real Madrid has, for now, enough superstars. Atlético Madrid, despite its new Chinese investment, remains the upstart neighbour that dares to make less go right to the wire as a competitor. Hard workers chasing down aristocrats.
But the mammoth spending money this year, triggered by an unprecedented TV deal, is in the Premier League in England. And the city that eclipses Madrid, or Barcelona, as a honeypot for players, is Manchester. Its two clubs, City and United, a 10-minute drive apart, have traded pound for pound in this summer transfer window.
Like the last gamblers in the rich man's casino, each has thrown more than 150 million pounds on replacing star players with stellar ones.
Every summer, we think we have witnessed the ceiling on what clubs will pay. Every year, we are mistaken. Every English club has new money to spend, but City and United have new managers, and they (Pep Guardiola and José Mourinho) want to make their fans feel the proverbial billion dollars.
As the window closed, the figure of last summer's Premier League transfer spending, 870 million pounds, was eclipsed. There is much smoke and mirrors around the actual sums traded (sums that are often obfuscated by the seller exaggerating the figure to appease their fans, or the buyer doing the opposite).
And the book-keeping passes through many hands. Manchester City is owned by Sheikh Mansour, a member of the ruling family of Abu Dhabi. United is the property of the Glazer family, corporate speculators from Florida, USA.
Down in London, Chelsea is the plaything of the Russian billionaire Roman Abramovich. And Arsenal, another in American majority ownership, has reluctantly joined the gargantuan spending, very much against the instinct of its veteran manager, Arsène Wenger. In his 20 years as a Londoner, the urbane Frenchman has treated the club's money as his own.
Wenger has rebuilt the team several times over. He is a teacher as much as a manager, a finder of embryonic talent to coach, and coax, into such memorable talents as Thierry Henry. He also built, or rather helped to finance, a huge new stadium which has become a cash cow for the club.
But while doing so, and losing his grip on the Premier League title, Wenger habitually moaned that Chelsea and the Manchesters, Liverpool, too, on occasion, were spending like clubs on steroids. His caution weakened over the last three years with the purchases of Mesut Özil and Alexis Sánchez.
Still the Arsenal supporters, some of them quite bitter and unforgivingly vocal, deemed him a miser, trapped in a time warp. So this summer, Wenger splashed the cash, speculating 35 million pounds on Granit Xhaka, the Swiss player of Albanian descent, and about the same on Shkodran Mustafi, the German defender signed from Valencia.
Wenger wasn't done, but his critics, well aware that he was not in the league of the Manchester clubs' profligacy, would not be silenced. "It is a shame you are not my friend," Monsieur Wenger mused, referencing Jean-Jacques Rousseau's work The Social Contract. "You would see when you go out with me, I spend a lot of money."
No matter how much Arsenal spend, the Manchesters spend more.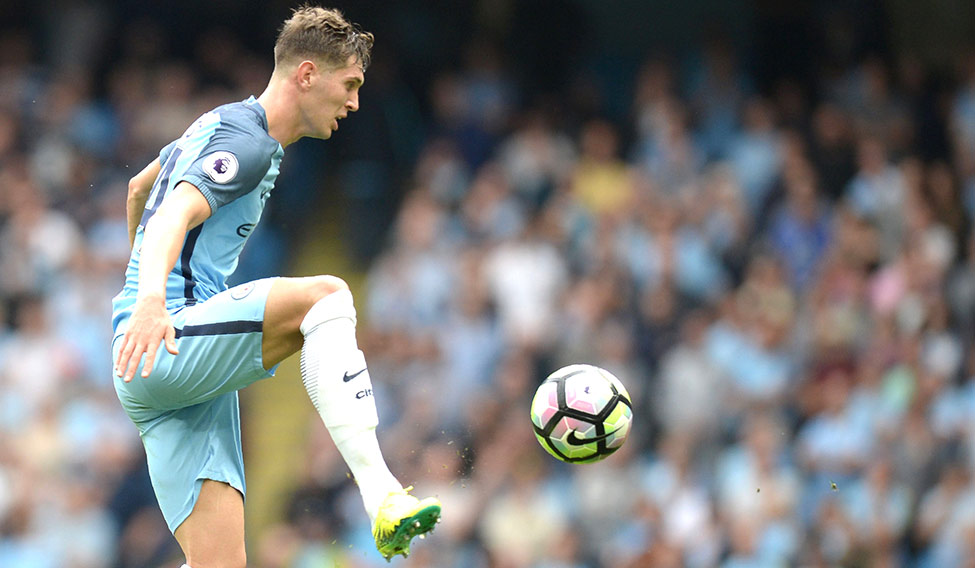 The wealth is not from a single source. It is an amalgam of the worldwide TV rights negotiated by the Premier League and divided among 20 clubs, and money paid by sponsors in exchange for television exposure for their brands.
When too much money chases too few superstars, the result is speculation. Players of relatively meagre talent reap salaries in excess of prime ministers, and when, as so often happens, those players become complacent, or simply unwanted, any agent worth his salt ensures that they still get paid.
Hence, right now, England's number one goalkeeper Joe Hart is being loaned out to Torino in Italy because City's new coach did not rate Hart "his kind of keeper". Hart still gets his 1,35,000 pounds per week, but Torino pays only 55,000 pounds of that. City pays the rest for a goalkeeper who is not Guardiola's cup of tea.
What is fascinating about Manchester City and United is that their new coaches are tearing up and recasting the playing squads to suit their opposite styles of how the game is played.
Guardiola goes for quick, grounded movement, based on passing and improvisation. At its best, at Barcelona where Guardiola was formed as a player under Johan Cruyff's coaching, it can be as bewitching as watching butterflies. It does not happen by accident, or without every player buying into the philosophy of the coach. And beneath the beauty is intensity; Guardiola's philosophy is built on blood, sweat and tears on the training field.
So, too, is Mourinho's. The new United manager, fired last Christmas by Chelsea, demands more obvious physical output, in a more structured straightjacket. It is much more reliant on defensive security, more cautious, more hit and retreat methodical football. But it served Mourinho at FC Porto, at Chelsea, Inter Milan and Real Madrid.
Mourinho sets out to nullify opponents, to harass and throttle the best of them until they grow weary, whereupon Mourinho's teams strike.
A game within a game is at play. Both Manchester clubs, Arsenal, Chelsea, Spurs and even Liverpool, are intent on making sure that Leicester City's 5,000-1 (odds) miracle win of the Premier League title last season becomes exactly that. A miracle, an aberration, a historical quirk.
Leicester have not gone away. Indeed, they are on a new mission, a tilt at the Champions League.
Remarkably, in a league where money talks, Leicester have lost just one player who was intrinsic to their success, N'Golo Kanté. His tireless midfield running prompted the elderly coach Claudio Ranieri to say: "Kanté is my dynamo. Maybe he has a pack full of batteries hidden in his shorts."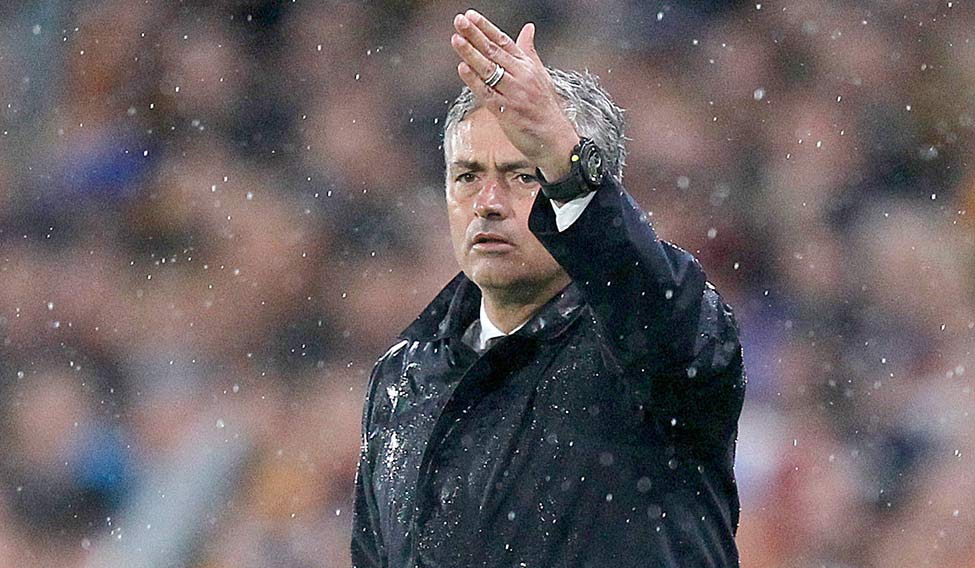 Ranieri lost that battery pack to Chelsea. It cost Abramovich 'only' 30 million pounds because that was the release clause written into the contract that the French midfielder signed when he first arrived in England. Chelsea's wage structure dwarfs Leicester's, so when the new Chelsea manager Antonio Conte (another hyper-demanding coach) determined that this was the type of midfield generator he must have, there was little Leicester could do to prevent the sale.
Conte, Guardiola, Mourinho, and Jürgen Klopp at Liverpool are new, or nearly new in their roles. They live and breath the game seven days a week. They gravitate to England because it matches their relentlessness, and provides their fortunes as well as the gargantuan monies that buy from anywhere in the world.
About 67 per cent of players employed by the 20 clubs in the Premier League are imported. Now, try to put yourself into the minds of Guardiola and Mourinho. Their teams each won their opening three Premier League games, but then, like at every other club, the vast majority of these players disappeared.
FIFA have to keep the national associations sweet. The way to do that, the way of everything in top class sport nowadays, is (again) money.
Money is made for the associations by having almost eternal World Cups. The tournament takes place every four years, but in between there are qualifying processes that, in South America for example, involves all 10 countries, each playing one another in a format that stretches over a total of 90 matches.
The clubs have no say in the matter. FIFA demands that all players, unless they can provide convincing medical proof that they are not fit, are released not simply for each game but for four days' preparation in their home country.
In consequence, regardless of their settling in period, their attempts to learn a new language, new diet, new life pattern, all these players are plucked away from their clubs for a 10-day national team break right at the start of the new club season.
The club coaches will be torn up inside, waiting for their men, wondering if injury, or simply fatigue and a change of training regimen will impair them. The Manchester managers in particular will feel like fiddlers without a fiddle.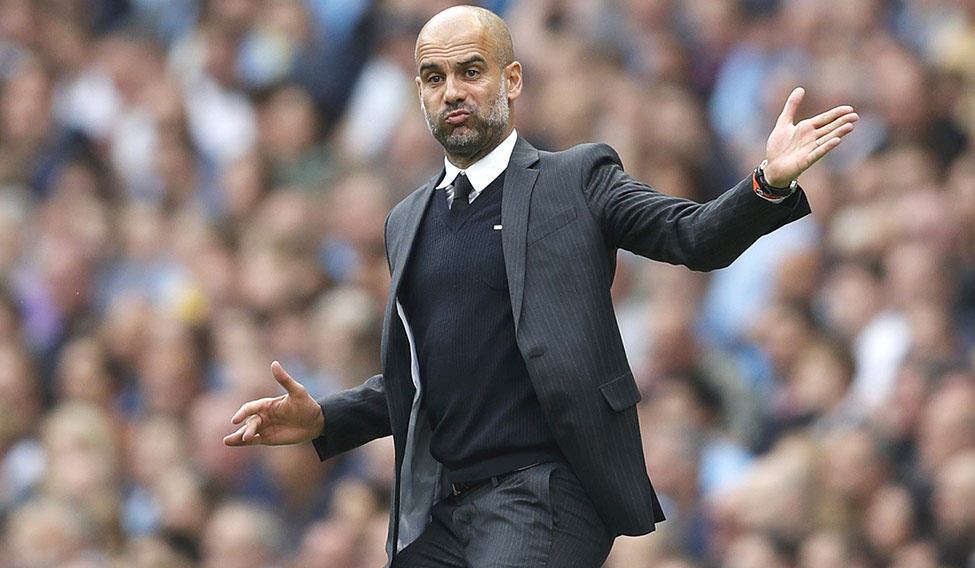 For City and United it is more acute because those teams meet in the first Mancunian derby of the season—at Old Trafford on September 10.
It is the first Premier League game scheduled right after the international break. It kicks off at 12:30pm (5pm Delhi time).
This is potentially the crunch game of their season. Players will arrive back in dribs and drabs, and in varying stages of jet lag or post injury. They are here because the Manchester clubs can pay salaries that would make Hollywood stars blush, but they are all learning something new, and learning to adjust to one another.
City's new goalkeeper, Claudio Bravo, was purchased from Barcelona because Pep Guardiola expects his keeper to distribute the ball like an outfield player. Bravo had two training sessions at Manchester before the players dispersed, in his case as captain of Chile.
The style that Guardiola imposes is more familiar to Bravo than to some of the new, and not so new players. David Silva, accustomed to playing as an attacking midfielder will now play deeper in midfield, initiating the short passing technique that Xavi Hernández oversaw at Guardiola's Barcelona.
New men John Stones (England), İlkay Gündoğan and Leroy Sané (both Germany), Nolito (like Silva, Spanish), Gabriel Jesus (Brazil) all are Guardiola choices. All require integration. And most, like Kevin De Bruyne (Belgium) and Raheem Sterling (England) and Sergio Agüero (Argentina) are short men.
The average height is closer to 1.7 metres, like the Barça players and definitely unlike the giant Yaya Touré who was sold by Guardiola when they were together at Barcelona, and was told he is now surplus to City.
Manchester United, by contrast, recruited big, in every sense. The common thread between Zlatan Ibrahimovic, Paul Pogba and Eric Bailly, three new United players, is that they stand head and shoulders above the City men. Ibrahimovic is over 1.94m, the height of Marouane Fellaini who keeps his place in Mourinho's reshuffle.
If they are all fit and ready to play in the derby in United's Theatre of Dreams (Old Trafford), we get the total contrast. The Reds trying to overpower the Light Blues in an intriguing match up of preferred styles. A Brazilian friend asked me recently: Are football players going to look like basketball players? Is height and power to be valued over skills and intuition? You pay your money, and you take your choice.