Residents of Dhaba village in Madhya Pradesh's Sehore district often talk of being part of VIP constituencies. Chief Minister Shivraj Singh Chouhan is their MLA and Union Minister Sushma Swaraj represents them in the Lok Sabha.
The village, which has a population of 2,794, has a primary and middle school. The primary school, which has classes 1 to 5, has 115 students but just one teacher in charge. The middle school (classes 6 to 8) has 57 children and no teacher.
Mahesh Bhalavi, the assistant teacher in charge of the primary school, looks after both the schools with the help of guest teachers. Most of the time, though, he is off visiting government offices to fill out more than a dozen registers that help keep a record for various agencies monitoring primary education in the village.
Bhalavi was on one such errand when THE WEEK visited the primary school. In his absence, a part-time teacher, Lokesh Koli, was handling eight classes simultaneously. "The trick is very simple," said Koli. "We put all primary school students in one classroom. Similarly, in the middle school, students of all classes are meant to sit in one room."
This, however, takes a toll on attendance. "Because there are no teachers, the students, too, do not turn up," said Bhairo Singh, a villager. Even if the teacher wants to keep each class in separate rooms, he cannot do so, as both the schools do not have adequate number of classrooms.
As per the Right to Education Act (RTEA), a school that does not have a fully trained or regular teacher is a "zero-teacher school". The middle school at Dhaba, which was developed as a model school, is one such school, as the two teachers here are 'guest teachers' paid per lecture. The school has a flat-screen television, but it is just for show. There is no electricity, as bills have not been paid for months. The equipment for basketball and volleyball lie unused for want of a playground. The only land available in the village is forest land, which cannot be used for recreational purposes.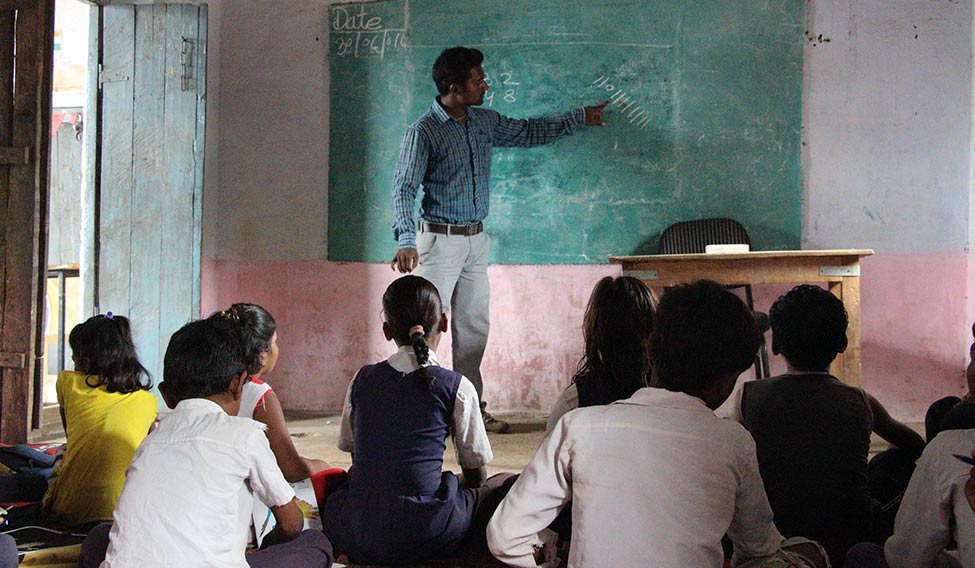 Of 1,42,512 elementary schools in the state, as many as 1,14,360 are run by the government. According to Unified District Information System for Education (U-DISE), there are 4,472 zero-teacher schools in the state and 17,649 schools with just one teacher. "The state has never seen such a pathetic situation," said Tribhuvan Shankar Soni, a retired schoolteacher. "The casual approach of the government has led to worsening quality of education."
Chief Minister Shivraj Singh Chouhan, however, said the state had improved a lot on the education front. "It is absolutely wrong to say that there are zero-teacher schools," he said. "Yes, there are some single teacher schools, which we would be taking care of very soon." Asked about the U-DISE data, he replied, "I don't want to get into statistics."
Most guest teachers who run zero-teacher schools are barely qualified. They are not eligible to receive the in-service training provided by the state education department, nor can they sign official documents. Their role is that of caretakers of classes who work under the supervision of a regular teacher.
"An appropriate pupil-teacher ratio is a critical factor in ensuring the right to education of all children," says F. A. Jami, education specialist at Unicef in Madhya Pradesh. "All efforts should be made to ensure that teachers are in place, and that they have the capacity and skills to impart quality education."
According to U-DISE, Singrauli district has the highest number of zero-teacher schools—339. Vidisha district, part of the constituency of Sushma Swaraj, has 175 zero-teacher schools. When THE WEEK visited a school at Tewri village, primary and middle school students were sitting in two groups. Three guest teachers were in charge, as the regular teacher was away on official duty. The middle school at Tewri does not have a single teacher, and all three guest teachers in the primary school come from distant places. And they often face the ire of angry villagers for the way the school is being run. "We fear coming to this place, as it is located way off the main road and the villagers often abuse us," said a teacher.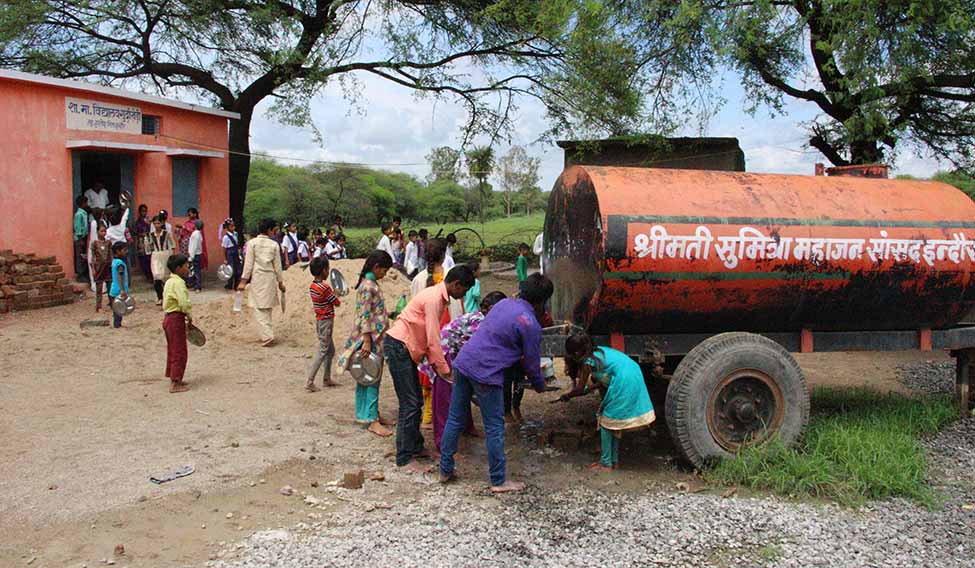 Residents of the nearby Lohapathar village rarely see the teacher posted in the primary school. "For days together, we see no activity in the school," said Rajesh Meena, a Bajrang Dal activist. "Teachers come here only occasionally and we have got tired of complaining to higher-ups."
Fed up with the nonfunctioning of the school, several villagers have sent their children to schools outside the district. The children of Suresh Meena, who runs a small teashop at Lohapathar, live with his in-laws near Bhopal to attend a nearby school. Meena accompanied THE WEEK to the middle school at Lohapathar. The building seemed to be in good condition, but the doors were locked. We were told that the school usually opened at 10am, but it was already 10.30. We waited till 12, but neither the teachers nor the students came. As the doors were opened for us, we saw only empty classrooms and blackboards chalked with the date 11/12/2015. It looked as if the board was not used since then.
Later, we visited the primary school located half a kilometre away from the middle school. Satyaprakash Jhaira, a panchayat employee, told THE WEEK that the school had been closed for several months. According to him, it had been shifted to the middle school for want of teachers. "For us, these schools do not exist at all," said Shriram Barela, a villager.
While rural schools suffer from a severe shortage of teachers, there is a surplus of 17,495 primary school teachers and 5,545 middle school teachers in urban areas across the state. The district headquarters of Sehore alone has a surplus of 523 teachers, while Vidisha town has a surplus of 491 teachers. "It is shameful that teachers are surplus in cities while village schools do not have teachers," said Mukesh Nayak, Congress leader and former education minister.
Indore is the constituency of Lok Sabha Speaker Sumitra Mahajan and one of the most developed districts in the state. But it has nine zero-teacher schools and 95 schools with just one teacher. Interestingly, it has the highest number of surplus teachers in urban areas—1,047, of whom 685 are in primary schools.
Sixteen kilometres from Indore airport is Gurdakhedi, where the middle school has no teachers. The school operates out of a building meant for the primary school, which has three regular teachers. When THE WEEK visited Gurdakhedi, a guest teacher, Mamta Kakde, was looking after all eight primary and middle school classes. "They [the regular teachers] have gone on leave," said Kakde.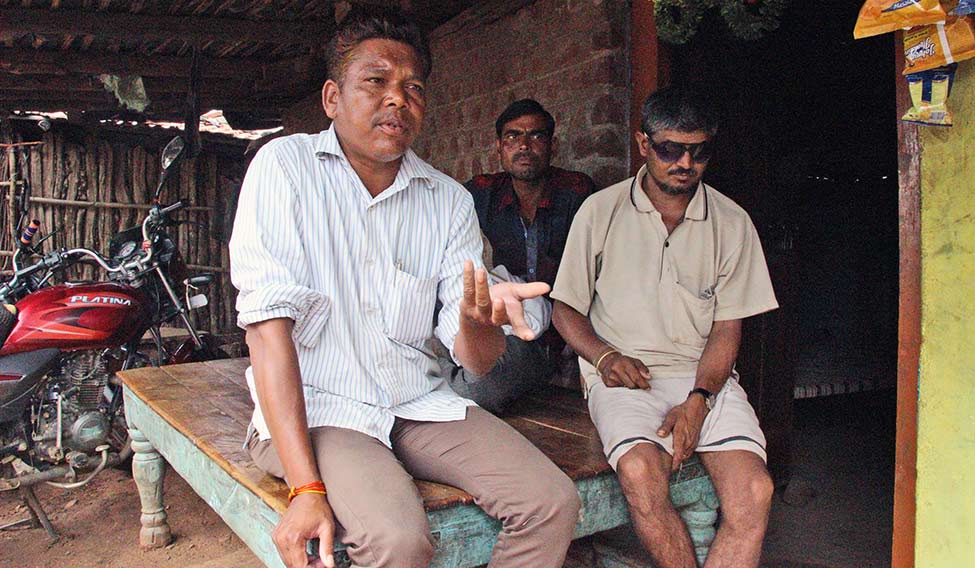 She has devised a unique method to take classes: by seating students in class-wise rows in two rooms. One room is for primary school and other for middle school. "The row on extreme left is of students of class 1," she said. "Other rows are similarly arranged." She goes back and forth between the two rooms to teach the 100-odd students. The midday meal is prepared in another room, which was once a classroom.
A building for the middle school is under construction. A tanker that was supposed to supply water for construction activities, the cost of which was borne by the local area development fund of Mahajan, now lies idle on the premises. It is now used to provide the children water to drink and wash their utensils.
Shivpuri is the assembly constituency of BJP leader and minister Yashodhara Raje Scindia. The primary school in Soond and the middle school in Vilupura, two villages that are part of the constituency, do not have a single teacher. Tikamgarh is the home district of Uma Bharti, Union minister and MP from Jhansi in neighbouring Uttar Pradesh. It has 82 zero-teacher schools and 227 schools with just one teacher.
Union Rural Development Minister Narendra Singh Tomar represents Gwalior in the Lok Sabha. Gwalior town has 838 surplus teachers, while 75 rural schools in the district have just one teacher. Union Social Justice Minister Thawar Chand Gehlot is a resident of Ujjain, which also happens to be the assembly constituency of Paras Jain, former state education minister. There are 576 surplus teachers and 77 zero-teacher schools in Ujjain.
Education Minister Vijay Shah said there was a shortage of more than 70,000 teachers in the state. "We have started the process of recruiting 40,000 teachers. This may take time," he said. "We have also initiated the process of rationalisation of teachers through a software, so that excess teachers at urban centres are sent to villages. At present, we do it manually, which is not giving desired results because of various factors."
According to U-DISE, there are 2,94,993 regular teachers in the state. Their job is not just to teach, but also to help the government launch priority schemes. There have been instances of teachers being asked by the government to do jobs that are way out of their purview—from clicking pictures of people defecating in public to selling liquor at government shops.
Thanks to the prevailing situation, the quality of education in the state has suffered. According to the Annual Status of Education Report, 40 per cent of students of class 2 cannot even identify the alphabet, while 65 per cent of students in class 5 cannot read textbooks meant for class 2. "We may have become one of the ten fastest growing economies in the world," said social activist Raghu Thakur. "But the number of illiterates is the greatest challenge our country faces now. It is shameful that, as a country, we have failed to educate our citizens, especially the poor."