"We need to have a holistic model of higher education wherein people learn about history and society along with their interest in science." - Girish Chandra Tripathi, Vice chancellor, Banaras Hindu University
When Wipro fired 500 employees for non-performance in April, questions were raised on the quality of the graduates coming out of the engineering colleges. Fingers were also pointed at All India Council for Technical Education, the body that regulates technical education in India, for its inability to monitor quality of training imparted to these students. Lack of skills has become a big issue, and a large part of the problem is because of degradation of higher education. This is where the government's proposal to do away with University Grants Commission and AICTE comes into picture.
The UGC has been around for 61 years and AICTE for 72 years, yet there has not been any improvement in the quality of higher education. And, it shows in the poor international rankings of Indian universities, substandard quality of research and low employment numbers. "We need to simplify our higher education setup and not complicate it as is the case now with multiple regulators," says Furqan Qamar, secretary general of Association of Indian Universities.
The government has decided to replace UGC and AICTE with the Higher Education Empowerment Regulation Agency (HEERA). The proposal was made by the Prime Minister's Office after Prime Minister Narendra Modi talked about rejuvenating the higher education system. The government is working on a plan to build 20 world-calss educational institutions—ten each from public and private sectors—which will be called Institutions of Eminence. However, focusing on just 20 institutions wouldn't improve the overall quality of higher education. The new agency is expected to do that.
It will be formed through a legislative process and may take more than five months. Later, the government plans to take suggestions from people regarding their expectations from the new agency. Given the multiple roles UGC performs right now, there is a possibility that the ministry of human resource development might take over some of the roles.
The idea of creating an all-encompassing higher education authority has been there for more than two decades. The UPA government had tried to create an overarching education regulator through the Higher Education and Research Bill, 2011. It was prepared on the lines of the recommendations made by the Yashpal Committee in 2009. In its report, the committee had recommended the abolition of UGC and AICTE, and restoring the autonomy of higher education institutions. However, after the Modi government came to power in May 2014, it withdrew the bill in September. A month earlier, the government had set up a four-member committee led by former UGC chairman Hari Gautam to review the status of UGC. The committee submitted its report in March 2015, with a suggestion to scrap UGC.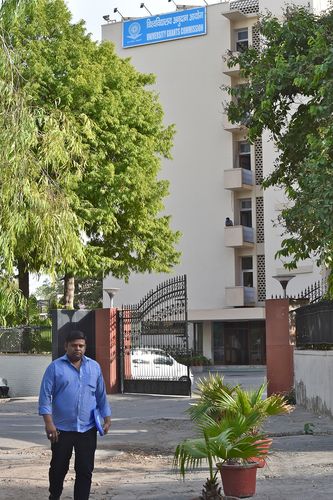 The Yashpal Committee report stated that multiple regulatory bodies had led to diversion of attention from innovations in curriculum, experiments in teaching, and learning and establishing meaningful link with society. "A highly over-regulated system consists of interference by multiple agencies which tends to stifle innovation and creativity, increases inefficiency, and breeds corruption and malpractices," said the report.
For a multi-disciplinary university, following the norms set by different regulatory bodies becomes a tedious task. At times, the norms set by one regulator may be in contradiction with the norms set by another. Most academicians are in favour of having a single regulator.
"Both these organisations have outlived their utility. The UGC was formed on the pattern of the UK's UGC, and even there, it was wound up long time ago," said Goverdhan Mehta, chemical scientist who was part of the Yashpal Committee. "These were formed when the size of our higher education system was small—a dozen universities and students in thousands. Today, we have more than 700 universities and lakhs of students completing college every year. Both, the UGC and the AICTE have failed to keep pace with the changing times."
Also, a regulator does not have to be intrusive and stifling. "Rather, the role of a regulator these days should be that of a facilitator," said Mehta. Experts believe that the 'one size fits all' approach does not work in the present scenario. Take, for example, the norm on model curriculum. As per regulations, a college curriculum should adopt at least 70 per cent of the model curriculum designed by AICTE. According to Professor B.B. Ahuja, director, College of Engineering in Pune, a little more flexibility and freedom is needed when it comes to curriculum. The new regulator is expected to do away with compartementalisation of education, which is currently prevalent.
"Segregation in the form of medical/technical/degree education needs to go," said Girish Chandra Tripathi, vice chancellor of Banaras Hindu University. "We need to have a holistic model of higher education wherein people learn about history and society along with their interest in science. This is the age of inter-disciplinary studies.... Looking at them in cubicles is not the way to approach higher education."
UGC's inefficiency and bureaucratic approach are the other reasons why the government is looking to replace it. "They have a very lackadaisical approach," said a professor from the University of Hyderabad. "We send them letters for clarification on norms and it goes into a black hole. Student fellowships are held up for a long time. One has to personally go and request them, only then something happens. There is no accountability." The UGC is responsible for the poor quality of teachers and shortage of faculty. "The focus is on the number of PhDs because of which the quality suffers," said the professor.
A new body might not solve all the woes of the higher education system, but it might infuse some fresh energy into it.