The Sri Lanka Freedom Party (SLFP) Central Committee, chaired by President Maithripala Sirisena, has agreed to form the national government, said Duminda Dissanayake, SLFP general secretary. A committee, headed by former president Chandrika Kumaratunga, has been appointed in this regard.
The official agreement to form the national government came a day after Sri Lankan Prime Minister Ranil Wickremesinghe stated on Wednesday that the victory of the United National Front for Good Governance (UNFGG) in the parliamentary elections, held on August 17, has opend a new chapter for the country.
"A new chapter is being opened in Sri Lanka," Wickremesinghe told media after a meeting with his partymen at the Temple Trees office. Wickremesinghe said that he will appeal to people and political parties in the parliament, including defeated Prime Ministerial candidate Mahinda Rajapaksa, to join the government in running the country consensualy. According to Wickremesinghe, the need of the hour is to run the country as per national consensus.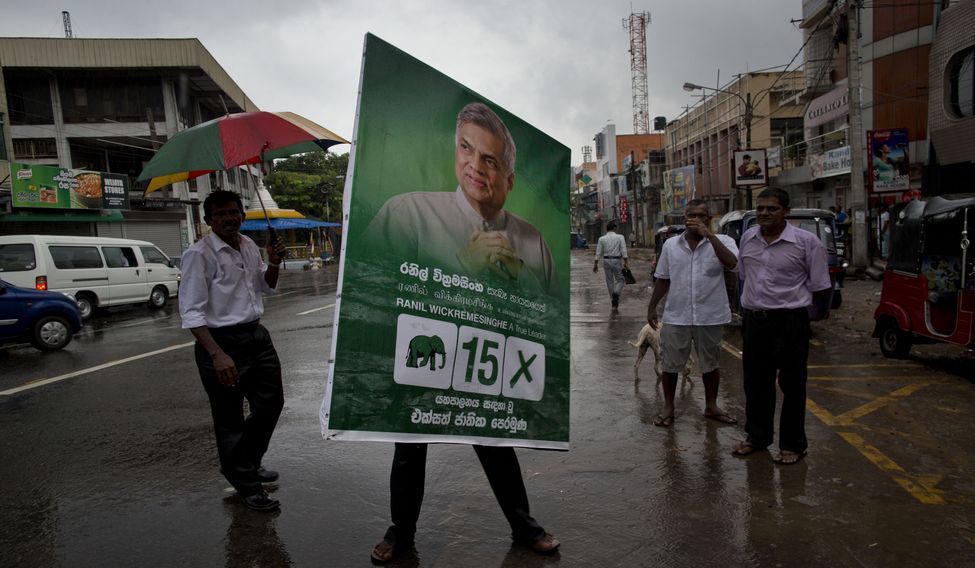 Wickremesinghe plans to set up District Coordination Committees, involving the parliament members. Being asked about devolution of power, he said he will empower clusters of villages, with religious leaders and civil society in the loop. Politicians, however, will be not be part of the process, he said, adding that the issues have been discussed with President Sirisena.
Meanwhile, former Sri Lankan President Mahinda Rajapaksa has vowed to continue being in active politics to safeguard the national interest and democracy. Rajapaksa, in a statement today, confirmed that he will assume duties of the opposition MP. He also confirmed his acceptance of the parliamentary elections' results with humility.
"I will continue to engage in politics in keeping with the people's mandate and will function within the parliament to safeguard the nation and democratic system," he said.