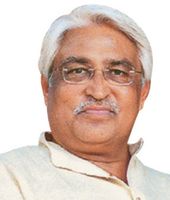 "Catch me a Tiger, Major," growled Winston Churchill to a young Douglas Lidderdale. The order came at the height of Tigerphobia—fear of the German Tiger tanks, which had started rolling out in late 1942. The Tiger's KwK 36 88mm gun had longer range, better accuracy and superior penetration, compared with the US Shermans and the British Churchills.
Hit by marauding Tigers, Allied tank crews burned to death in the steel cocoons. Tanks became home, office and tomb for these young men. The British prime minister had had enough and wanted to take a Tiger apart to find weak spots. Hence, the order to Lidderdale.
Frankly, like many war stories, the Lidderdale story is apocryphal. Two facts that war historians agree on is that the Allies caught their Tiger on April 21, 1943, and that the capture was in Tunisia. Some historians credit the capture of Tiger 131 to Lidderdale & Co; others say it was captured by a team led by Lieutenant Peter Gudgin of the 48th Royal Tank Regiment. Tiger 131 is the only working Tiger in the world now, and it can be seen at The Tank Museum at Bovington in the UK. The septuagenarian even starred with Brad Pitt in Fury (2014). A WWII veteran going strong even today, Tiger 131 highlights the longevity of tanks.
Battle tanks are turning 100 this year. Hence, this issue's cover story. And, the first mass-produced tank was designed by a Bengaluru-born British officer, Major-General Ernest Swinton. A bouquet put together by Dnyanesh Jathar, our Mumbai bureau chief, the cover package looks at everything from mechanised armour strategy to famous tanks and tank commanders to the role of tanks in the Arab-Israel wars. The package rounds off with a forward-looking piece on the future of tanks. True, we may never fight set-piece battles again, but tanks will not go "gentle into that good night".
Armies and strategies are changing worldwide. And, while most countries have armies, some armies have countries, to quote Z.A. Bhutto. Our special report this week is on how certain segments in the Bangladesh Army are unhappy with Prime Minister Sheikh Hasina flexing her democratic muscles. One reason for India's progress is that our armies have never tried to undermine our democratic institutions.
In closing, I must confess that I sometimes see tanks in the most unlikely places. Maybe, it is the history student in me. The work on the Kochi Metro is in full swing, and, on my way to work I sometimes pass a Krupp crane. And, on my way back home, I often pass a black Porsche Cayenne in the rush hour traffic. The Tiger's KwK 36 88mm gun was developed and built by Krupp. Ferdinand Porsche (1875-1951) was involved in developing the Tiger, and it is said that he named the tank.
Apparently, Churchill tried to climb into Tiger 131 in Tunisia and found the hatch too narrow. "Must be pretty lean chaps, these tank aces," he quipped. Lean, and mean, sir. Lean and mean. Grand machines are all good, but it all boils down to the magnificent men in them, does it not?