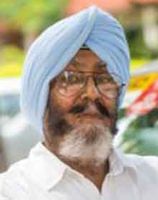 The son of a real estate tycoon, Rishi, 26, crashed his Lamborghini while driving on a Delhi road at 200kmph. The accident claimed his life and left a cyclist critically injured. A Delhi businessman's son took the family BMW for a spin, lost control and killed a cyclist. The son of another wealthy industrialist rammed his out-of-control Porsche Carrera into a brick wall, and a politician's son smashed his Mercedes-Benz into a taxi. What do these cases have in common? Young and reckless boys behind the wheel, driving high-end cars bought with their papa's money.
Intoxicated by speed, a couple of drinks and the exhilaration of driving a car worth Rs3 crore, Rishi crossed the finish line of his life in 3.9 seconds—the time a Lamborghini takes to go from 0 to 100kmph.
Like Rishi, the other drivers, too, were driving cars that are counted among the most expensive ones in the country and also the fastest. Trusting youngsters with such cars is like trusting a madman with a sword. Add improved roads—we have six-lane highways—to the mix and we have a driving speed that is much higher than it used to be in the age of Ambassadors and Fiats. Today, youngsters like Rishi don't hesitate to hit 120kmph on roads where the speed limit is 90kmph. However, our roads are not capable of handling such speed. Why? Even the best roads are badly designed.
Sher Shah Suri rebuilt the 2,500km-long Grand Trunk Road in the 16th century. (It was originally built during the Maurya empire.) It was tree-lined and dotted with Kos Minars (mile pillars). He also got a freshwater well dug and serai (inn) built for the travellers, and made arrangements for provisions and stables for the animals. Sadly, our road builders lack his vision. They simply don't know—they never bothered to find out—the demands and needs of the motorists on a super expressway.
When the 165km-long Yamuna Expressway connecting Greater Noida to Agra was inaugurated in 2012, it was hailed as the country's best highway. It got the green signal from RITES (Rail India Technical and Economic Services), a government of India enterprise that said the ride quality, surface texture, structure and illumination were as per standard. However, it ignored safety, which should have been the primary concern.
After the expressway was opened to the public, a motoring aficionado took the route to get a thrill of India's best expressway. He ran out of fuel. That is when he realised that there was not even a single refuelling station on the entire 165km stretch! How's that for being India's best! He called the emergency number, but got no response. It makes one wonder if there is any patrolling on the route and what would happen in case of an accident. And, accidents do happen, as it did on day three of the opening of the expressway. A car crashed into the divider and flipped over to the other side after the driver tried to avoid hitting an animal that had strayed onto the road. Cattle on the road? On the country's best highway? It means inadequate fencing. Also, the design and height of the road divider are faulty. In technical terms, it is a 'road user conflict'.
The Yamuna Expressway can hardly be called the best. A road like this has to be dedicated only for fast mechanised vehicles. It has no place for cattle, bicycles, animal-drawn carts and, certainly, no pedestrians. Speed limit signs are a must on such roads, along with 'keep left' signs. Police patrolling and speed traps must be in place to enforce the rules. It would be the first step towards safety.
The Delhi Gurgaon Expressway, which was opened to the public in 2008, is another example of a badly designed road. In the first 24 months of its operation, 120 people were killed in 1,600 accidents. So far, nothing has been done to correct the 'black spots'.
Compare this lackadaisical attitude with that of the French. Following Princess Diana's death in a car crash in a tunnel in Paris, an inquiry revealed that a dozen people had died at the same spot in eight years. The tunnel was closed immediately and realigned.
Worldwide, drunken driving is considered to be one of the biggest contributing factors of fatalities. On Indian roads, liquor stalls line the highways for drive-in convenience. The booze bottle is delivered to your car!
According to the ministry of statistics, India had 35 million cars in 2002. By 2010, the number went up to 85 million and by March 2013, it more than doubled to 172 million. By 2035, the number of cars is expected to touch 450 million. Eighteenth century economist Thomas Malthus would be happy to know his theory of population applies to automobiles, too.
The government's 'chalta hai' attitude towards road safety results in 1,43,000 deaths on Indian roads annually. Failure to act now could lead to an apocalypse!
Singh, a motoring correspondent, has been writing the column 'Good Motoring' for The Tribune for the past 20 years.