It is a special event on a weekday evening at Delhi's current hotspot, The Piano Man Jazz Club—probably India's first dedicated jazz bar—which opened about six months ago.
Latecomers are turned away, as the seating is limited. The cosy setting is inspired by the American prohibition era of the 1920-30s (when booze ban had spurred the rise of jazz), complete with wooden flooring, opulent curtains, stained wall mirrors and chandeliers.
An old-fashioned piano belonging to the bar's owner, Arjun Sagar Gupta, 31, who himself is a performing musician, occupies one side of the stage. Guests—a mix of the curious and the connoisseur—sit shoulder to shoulder across the ground floor, while a spiral staircase leads one to the mezzanine bar.
The artist for the evening, 31-year-old Sentirenla Lucia, a vocalist from Nagaland whose forte is jazz-fusion and R&B, takes stage by about 9pm. Soon, Lucia's band does what famous American drummer Art Blakey said: 'Wash away the dust of everyday life'.
While Lucia has been promoting R&B in Nagaland since 2012, Delhi-based Tarun Balani, 31, struck a chord with jazz notes at 18. He found his calling at the prestigious Drummer's Collective in New York.
"The game-changing moment was during a concert at the Village Vanguard club where the legendary drummer Roy Haynes was playing for a quartet," he recalls. "The raw instinct, spontaneity and constant improvisation hooked me to this form."
Balani, the first Indian to be selected to Berklee Global Jazz Institute, cut an album in 2012, and it was hailed in a review as a "point to the future of jazz in India". Besides playing drums, piano and trumpet, he has been mentoring youngsters at a music school he founded with his brother, Aditya, in 2011.
Another young—probably youngest—jazz man of India is Delhi's Utsav Lal, 23, who boasts a 13-year-old career in jazz and raga. He was featured in the Limca Book of Records (at age 14) as the youngest pianist from India.
Lal is known for his innovations in the Indian classical music genre, and has performed at top venues such as Carnegie Hall in New York, The Kennedy Center in Washington, DC, the National Concert Hall in Dublin and Southbank Centre in London.
He is also known for his exploratory project on the world's first ever 'fluid piano'—an acoustic piano that can be tuned as it is played—invented by English composer Geoff Smith. Last year, Lal completed his debut album with this instrument, and it is set for release this month. "One of my goals is to establish the piano as an Indian classical instrument," he says.
Jazz attracted him at 15, as the scope for improvisation was similar to Indian classical music. "It was a different form of expression, where anything was possible," says Lal. "Apart from the traditional form and the development of genres such as swing and bebop, jazz can encompass nearly every style of music."
Fellow Delhiite Vasundhara Vidalur or 'Vee', 29, would agree. Having spent her childhood with choirs, she has had a remarkable 12-year career as a soul and R&B singer. In 2015, she opened for legendary artiste John McLaughlin (known best in India for his fusion session with tabla maestro Zakir Hussain). She has also played at shows of some top fashion designers.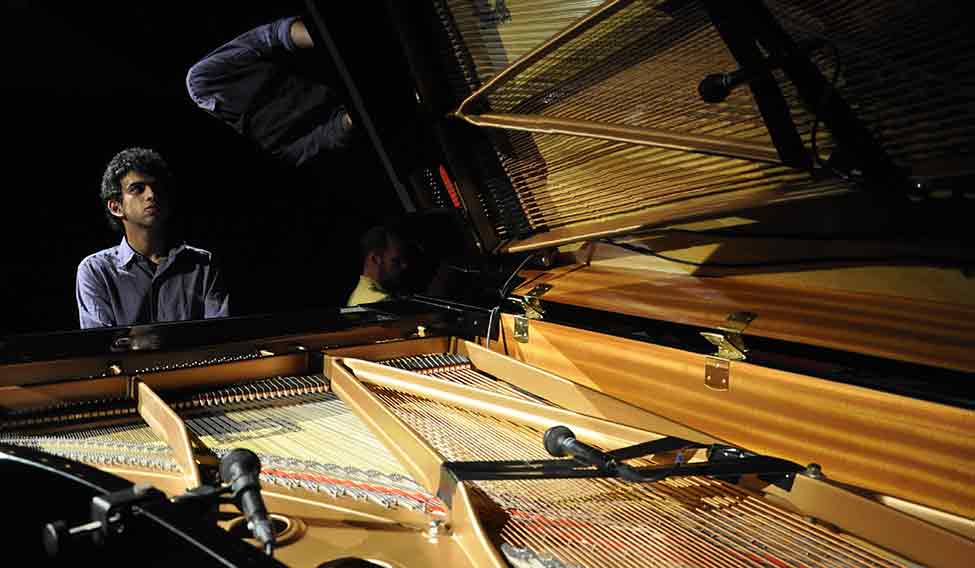 A few years ago, she collaborated with the director of Alliance Francaise of Delhi to start a project called Funkophonie to interpret French and francophone music in the jazz, R&B and funk paradigm. Notably, her work has been showcased in the well-known documentary series The Dewarists and Sound Trek.
"So far, women have been in traditional roles such as singing, but now more and more are playing the bass and drums, and excelling as performers," says Vee. Mumbai's 19-year-old bass guitarist Mohini Dey, who was mentored by veteran drummer Ranjit Barot and has performed with A.R. Rahman, and 26-year-old drummer Naama Choonawala are among her top picks.
Kolkata-based Pradyumna Singh Manot aka Paddy, 31, started training at a young age. But despite a successful concert at age 18, he did not get the high he expected as he played Chopin's music.
"It hit me that I was playing someone else's music, like a poetry reciter. Thousands of other musicians across the world have done the same. The credit still belongs to Chopin. I felt like a waiter, not the chef. I wanted to be the chef. That is when I thought about jazz," says Paddy, who founded two jazz bands, Los Amigos and Jazzeando, and has been performing at Indian and foreign festivals such as Congo Square Jazz Festival and the Java Jazz Festival.
In jazz, he adds, everyone is a chef. "Everyone improvises on the spot. Every moment, one has to know what the other band members are doing and react. There are billions of ways to react. To know one's style and the right technical skills help make the great climb," he says.
Legends who have influenced these young artistes include Miles Davis, John Coltrane, Amjad Ali Khan, Zakir Hussain, Brad Mehldau, Vijay Iyer, Ahmad Jamal and Keith Jarrett. They sound like 'themselves', says Lal.
"Artistes such as Terry Riley, Matthew Bourne and Michael Harrison are bridging the gap between composition and performance, and have explored new sound spaces," he says. Vee says she was shaped by jazz groups such as The Manhattan Transfer, The New York Voices, Les Double Six and The Blenders. Back home, she says, Louiz Banks, Pranai Gurung, Karim Ellaboudi and Sanjay Divecha are her heroes.
"There are guru-shishya lineages here," she says. "In Mumbai, it is Divecha, Barot, Loy Mendonsa and Prasanna Ramaswamy. Under their mentoring, Gino Banks, Sheldon D'Silva and their contemporaries have developed the craft. In Delhi, we have had Brennon Denfer, Joshua Grant, Gussy Rikh."
Paddy counts pianist Madhav Chari, who died last November, as an Indian idol. "He was a true master and his lessons as well as his friendship left a deep impression on me," he says.
How do these young stars view the jazz scene in India? "Jazz is social music and, once the people are ready, the scene will emerge by itself," says Balani.
Lal feels venues in metros are becoming popular hangouts for musicians to listen to each other and share ideas. "But, there is still a long way to go," he says. "Many people come to gigs just because they like the idea of going to a jazz performance, and talk loudly over the music!"
Vee, however, is optimistic: "We [Indians] are curious and inquisitive people. Jazz schools such as Global Music Institute in Delhi, Swarnabhoomi Academy of Music in Chennai and True School in Mumbai have contributed to the growth of the music community and the audience."
The likes of Balani, Vee and Lal believe in collaborating over competing. "I see more similarities than differences," says Balani. "First, I admire them [fellow artistes] as human beings. We often exchange ideas—a rewarding experience professionally and personally."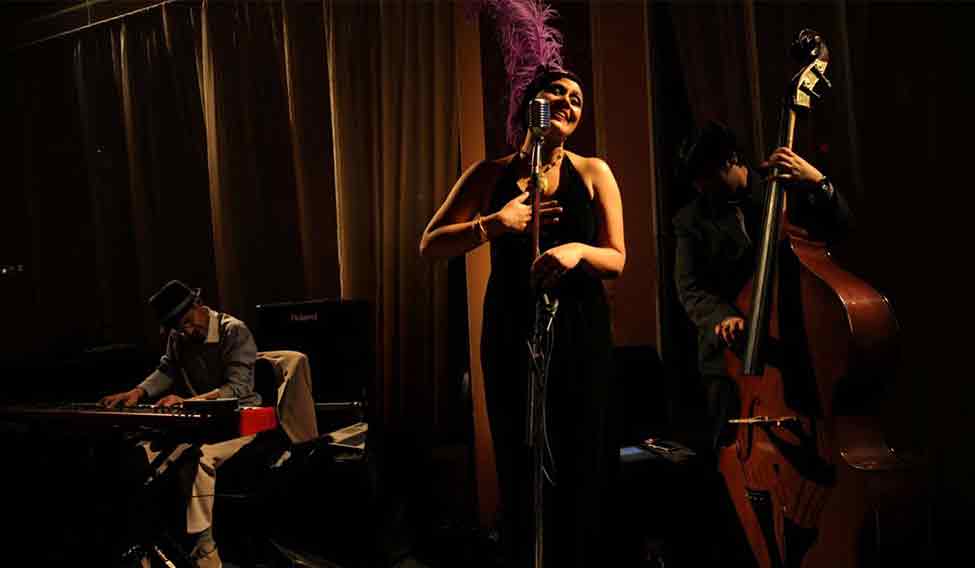 Lal, who teaches at One World College of Music, derives such joy from his students, too. "I cannot wait to hear all the new great music these guys are going to come up with in the next few years," he says.
The online platform is also getting jazzed up, giving space to passionate promoters such as Emmanuelle de Decker, who runs an artiste and music programming agency, and aficionados such as ad professional Meraj Hasan who reviews jazz albums for web sites.
"The internet is showing everyone the huge spectrum that jazz musicians cover these days, and everything is accessible for free and within a few seconds," says Lal. "One of the most useful things for jazz musicians now is to have a well-shot, high-definition video. That is how bands that might have not even played a gig are exploding."
"'Achha, toh jazz isko bolte hain (OK, so this is called jazz)' is a frequently heard phrase at venues," says Vee. "We always have a motley crowd. There is the small group of jazz lovers who know a lot about it and come with set expectations. There are other young people who have travelled, encountered this sound and are keen to experience it again. Then there is an expat community which remembers home at our shows. There are others who hear it for the first time at one of our gigs, go home, put YouTube to good use and come back for more. I love being a person's first jazz, soul or R&B experience!"
Trends differ from city to city, though. Kolkata had a big jazz scene in the 1920s till about the 1960s. "People here still have a deep appreciation for old jazz," says Paddy.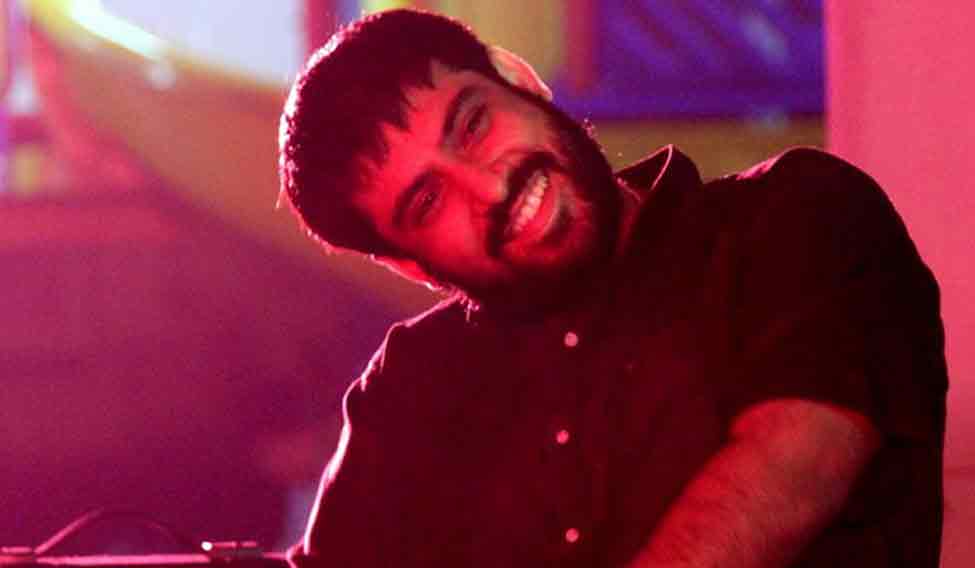 While jazz has generally been perceived as a genre patronised by the older generation, it definitely seems to be finding a niche. While The Piano Man Jazz Club in Delhi is a first-of-its-kind dedicated venue, places such as Blue Frog in Mumbai have been holding jazz shows. Restaurants such as Le Bistro Du Parc in Delhi, too, have started hosting live jazz nights.
Mumbai-based veteran jazz artiste and composer Louiz Banks says, "Jazz is like the chameleon—it blends and adapts itself to the current trends, which is why it might be striking a chord with young people," he says.
Naresh Fernandes, author of Taj Mahal Foxtrot: The Story of Bombay's Jazz Age, is conservative about new-generation patrons, but hopeful about the emerging artistes. "Listeners in India are not at a critical mass yet; jazz still remains niche music," he says. "On the other hand, musicians such as [Tarun] Balani are pushing the boundary, in the sense you can hear their personality in the music, which to me is, 'truly Indian'. They are comfortable playing as Indians."