Fashion designer Michael Kors once said in an interview: "Accessories are the exclamation point of a woman!"
And, Fall Winter 2015 has an interesting mix of the old and new to offer. The 80s and 90s stood out because of style gurus like Princess Diana, Madonna, Cyndi Lauper and Michael Jackson. And their sense of style has made a comeback.
"This season is all about getting your groove on and going glam," says Sujata Assomull, fashion commentator and columnist. "Think retro when it comes to fashion, but keep things updated with your accessories. It is a season that is all about unique style pieces."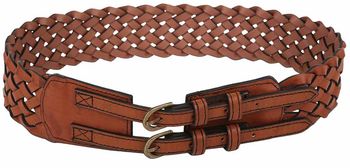 So, make it big and flashy; blingy yet classy. And, start with styles that accentuate the neck. Pearls have made the biggest comeback. In the 80s, Princess Diana wore pearls to every occasion, be it a flattering neck piece or a choker worn as a hair band. This season, too, from Givenchy to Chanel, Dolce & Gabbana to Stella McCartney, pearls were the stars of the ramps. Breastplate neck pieces, especially those with tribal designs, geometric patterns and tassels, are another big winner.
Big, bold and fun earrings may not seem practical, but they speak volumes about the devil-may-care spirit, and are definitely the most intriguing, essential asset. "This season is all about statement jewellery," says designer Nida Mahmood. "Gold is very big. Crafted, big gold accessories are in trend."
If you are the daring kind, try the single earring or mismatched earrings look. For jewellery designer Radhika Chanana, however, the buzzword is tassels. "Long necklaces with tassels, earrings with tassels. Tassels made of beads in pearls, emeralds, rubies or any other stones. Tassels are what you need this season," she says.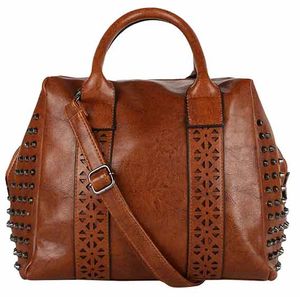 Complete the look with a stack of bangles or trendy cuffs. And, for your fingers, you could choose between a handful of rings both big and small and, if you want to keep it simple, just wear one big statement piece.
Another trend that is making a strong comeback is jewellery for the head, be it sequined, beaded or encrusted. Go with the conventional maang tikkas or play with the jhumkas. Better still, wrap around a large pearl neck piece or buy a sequined scrunchie. Another hot pick from the 80s, the chain belt would go perfectly well with the other accessories.
For most people, a brooch would be something that reminds them of their grandmother and the era gone by. However, it is time for you to pull out your granny's beautifully studded brooch and pin it on. Brooches have an amazing ability to complete a look and make a statement. This season saw Faust Puglisi, Edun, Balenciaga, Prada as well as Luisa Beccaria showcase exquisite pieces.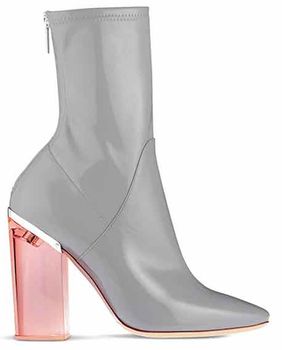 Now the question is: how do you combine all these elements to create the perfect Indian look for the festive season? "The boho chic look with head gear is a big rage," says Shilpa Sharma of Jaypore, an e-commerce portal. "Wear it with both traditional and contemporary attires to create a look of glamour and style. A maang tikka can be worn with embellished ethnic wear. Elaborate choti or jada ornament for braid or plait decoration and hair combs are also interesting."
Weddings provide the perfect setting to mix and match accessories. "I have had such a great time this wedding season mixing my grandmother's jewellery with my own," says Rajkumari Nandani Singh Jhabua, who runs an art business. "For a friend's wedding recently, I matched my grandmother's maang tikka with the sari I was wearing and accessorised it further by using her favourite brooch to pin up the pallu. I combined my mother's traditional Banarasi sari with a sequined print blouse and low block heels. For the cocktail, I paired my fur-lined dress with second-skin boots, a single earring and lots and lots of rings."
From fur lined to animal prints, the right handbag could make a difference to the look. "The accessories are essentially of quirky, new material that represent an alternative sense of luxury," says designer Suneet Varma. "Textured, embossed leather bags in a matt colour like teal blue and deep burgundy with a dash of shine in the form of a shiny buckle or a Swarovski crystal tassel."
Big carry-alls, tapestry-inspired handbags and backpacks are the flavour of the season, says designer Nandita Rajpurani. Another hot pick is the grip handbag. From Fendi to Michael Kors, everyone is making one for the season.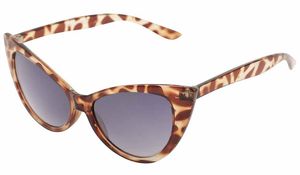 According to Sharma, the festive season is all about shine and embellishments. So, potlis in zari and banarasi fabrics in bright tones like copper and rust are a must-have. Parsi embroidery in potlis and clutches is also making a comeback.
"For shoes, mojaris are being showcased in trendy and traditional fabrics to complement both ethnic and contemporary attire," says Sharma. Lug sole shoes are returning to the streets. From flat boots to heeled lug soles, the best thing about this trend is that it could be paired with anything. However, if lug soles are not your style, you could pick low block heels in bright and pastel colours, and pair them with a dress or well-styled trousers.
To pamper the little princess in you, get bow shoes and sparkling socks. "You can team up sparkling socks with anything. Velvet is also back in demand," says Rajpurani.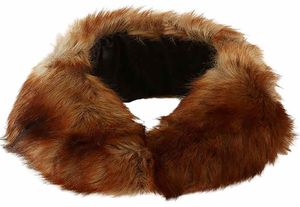 For that classy look, pick a pair of slinky leggings that go right down to the toes. Several international labels such as Christian Dior, Lowe and Nina Ricci showcased second-skin boots that disappear into the hemline of skirts and tunics. For cocktail evenings, pair a lace-up footwear with a chic dress.
Fur is never out of fashion. "She doesn't wear fur because she is cold, she wears fur because she is glamorous," says Ken Downing, senior vice president and fashion director for Neiman Marcus, a luxury speciality department store. So, try out collar, cuffs or coat with fur or go for fur-lined shoes.
An accessory that would add drama to your attire is a pair of opera length gloves. Buy them in all possible colours and team them with your favourite dresses and gowns.
And for that perfect street look, stock up on beanies (seamed caps) that are bright, festive and keep you warm. And, accessorise them with a boho scarf. You could also opt for reverse layering, which was a big hit in the 90s.