Three days before he became the WBO Asia Pacific Super Middleweight champion, @boxervijender tweeted: "At my 1 Olympic in Athens I used to shave my tiny moustache to look more mature. More such anecdotes on #MyOlympicJourney."
Anecdotes form the core of My Olympic Journey by journalists Digvijay Singh Deo and Amit Bose. The authors have curated the lives of 50 Indian Olympians, vignette by vignette.
Indian track and field athletes gather neither fame and wealth, in comparison with cricketers. Over the years though, the fame quotient has increased. The Indian millennial's first Olympic moment was Leander Paes's tennis bronze at Atlanta 1996. Then, seeing Lt Col Rajyavardhan Singh Rathore, crowned with olive laurels, kissing the double trap silver at Athens 2004. And, in Beijing 2008, a bespectacled Abhinav Bindra's big smile and the 10m air rifle gold.
We felt we had arrived. This book is about the journey. Edited extracts: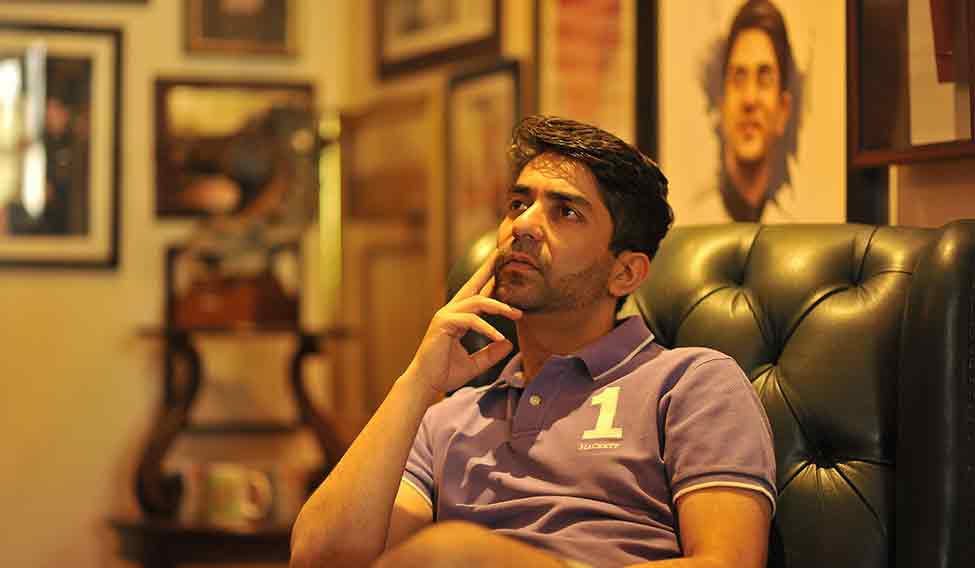 ■ ABHINAV BINDRA
By 2000, I was starting to shoot really well and had equalled the junior world record at the World Cup in Munich. The Olympics were a few months away, and I knew that I had a shot at making it, as the National Rifle Association of India (NRAI) had applied for a wildcard for Anjali Bhagwat and me.
We were at a training camp in Bangalore when I was informed that the request for my wildcard had been approved. I was not very happy about it as I thought Anjali deserved it more. She had spent much more time playing the sport, and I was not comfortable with the idea of being given a chance ahead of her. I wrote her a letter expressing my anguish at the situation and telling her I was willing to give up my slot for her. The situation, however, did not arise, as she too was given a wildcard before the Games.
Going in to the Games at Sydney, I knew deep down that I did not have a chance of winning, but I tried to think that I did. The medal and the kind of shooter I needed to become were still a long way off. Since it was my first Olympics, I had no idea of what to expect. The aura and grandeur of the Games was overwhelming and extremely exciting at the same time. To be there and take in the whole experience was extremely satisfying by itself. Those memories will stay with me for the rest of my life. I was in that phase of my career where I could appreciate and enjoy the Olympic fever.
The greatest part of competing in the Games was the chance to be in the dining hall in the presence of all the elite athletes from around the world. The Williams sisters were at their peak at that time. Unlike some of the tennis players who stay outside and miss out on the experience, Venus and Serena were staying in the Village.
One day, I was having lunch with my teammate Anwar Sultan, who had qualified for men's trap. There we met Venus and Serena. Anwar requested them to pose for a photograph. They readily agreed, but at that moment Anwar realized he did not have his camera. He actually asked Venus and Serena to wait while he ran all the way back to our apartment to get it. The Williams sisters waited patiently for fifteen minutes for Anwar to return, and he got that photo with them.
■ ANJALI BHAGWAT
What unfolded was sadly antithetical to the kind of sportsmanship I expected to see at the Olympics. Zhao had fired around eight shots in her warm-up and no one had seemed to have any issue with it. The moment she pressed the marker to begin her competition, a few coaches lodged a complaint, protesting that her right-hand grip was touching her jacket. I was standing in the lane next to her and there was absolutely nothing wrong with her grip. The jury intervened and poor Zhao had to stop. She was taken backstage for the necessary checks but, obviously, nothing was found. It was a ploy to rattle her.
She resumed her competition and within ten minutes, there was another protest. This one clearly had the desired effect as it interrupted her momentum. I was feeling very sorry for her and Laszlo sensed I had been affected by the commotion. He summoned me from the firing point and asked me to refocus. His advice turned out to be crucial as I ended with a score of 394. I was happy I had maintained my current average.
After I finished, Laszlo walked up to me and asked for my shooter's identification card. It was only then that I realized that I had qualified for the final. I had not thought a score of 394 would be good enough, but Lady Luck had smiled on me. I became the first Indian shooter to reach an Olympic final. I was pretty scared as I did not know what to do next. No training had prepared me for this eventuality.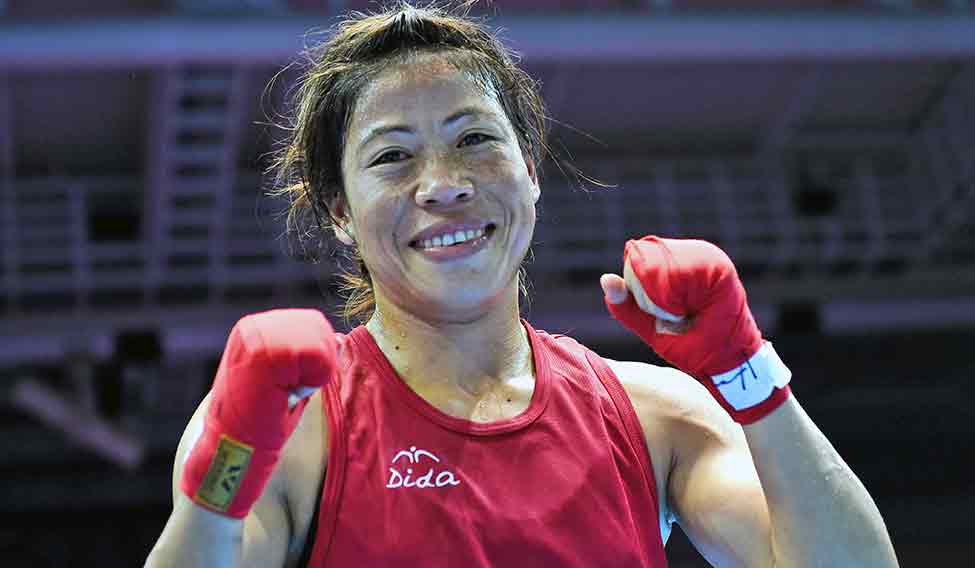 ■ MARY KOM
I was very focused on winning a medal, and I hardly interacted with anyone apart from my team. But I did get a surprise phone call the day after my quarter-final, and that was the only time I left the Village. I was told actor Abhishek Bachchan wanted to meet me. I could not believe my ears and kept wondering why such a big actor would want to meet me. It was an opportunity I just could not resist, and I went to the Westfield shopping mall next to the Village to see him. My mother and Onler were visiting me at the Village that time, and I took them along as well.
Abhishek was very warm, and he wished me the best for the semi-final bout, which was to be held the next day. He then asked me if I wanted to talk to his wife Aishwarya Rai Bachchan. It seemed to be getting better and better for me! I was very shy but I managed to mumble a yes, and she spoke to me and congratulated me on my achievement. I did not know then that Amitabh Bachchan was keenly following my progress at the Olympics and Abhishek called him as well. He too wished me for the next bout. I took photos with Abhishek using Onler's camera. Many people are now surprised to know that those pictures were taken during the London Olympics. Amitabh Bachchan has been a great supporter since then and I have met him quite a few times in Mumbai. He even came for the launch of my biography.
I was feeling highly motivated then, but it shot up even more after I spoke to Mr Bachchan. The whole nation was behind me and I knew I could win gold. But fate had other plans.
The pain in my back would not go away, and I was not in the best shape for the semi-final against my old nemesis, Nicole Adams. I cried the night before my bout, cursing my luck at having come so close and not being at my best on the day of the most important fight. I fought as hard as I could but I was not able to give my best and lost 6–11. I was very emotional after that loss and apologized to the nation for not winning gold. The tears would not stop that day as I knew I might never get this opportunity again.
■ P.T. USHA
It took me three days to snap out of the depression. Try as I might, the race kept replaying in my mind and sleep was hard to come by. I had always won comfortably in India and in Asia at large, and I had never felt the need to dip at the line. I knew that one small mistake had cost me the medal and a medal for the country.
My fellow finalists were the first to come and commiserate with me. Brown, who won the silver, was very impressed by the fight I had put up and was surprised to see a woman from India narrowly miss a medal. No Indian men were in the reckoning in athletics. Even Nawal came and commiserated with me on my hard luck. When I left the stadium, I received a message from Prime Minister Indira Gandhi as well.
My narrow miss made me an instant celebrity in the athletic community. I was approached by many coaches and athletes, who wanted to know my training methods. One coach from a European country kept asking me what I ate, and this conversation happened at the dining hall while I was having my lunch. I was so fed up of answering these questions that I pushed a bottle of pickle towards him, telling him this was my secret. I always used to carry home-made pickle wherever I went, to remedy the bland food we were usually served at international meets.
Kerala pickle is very spicy, and when that coach took a spoonful and put it in his mouth, he did his version of the 400m sprint as he ran all around the dining hall, trying to recover from the shock of the spicy pickle. He drank water, had some curd and even ate a few scoops of ice cream before he could finally overcome the shock.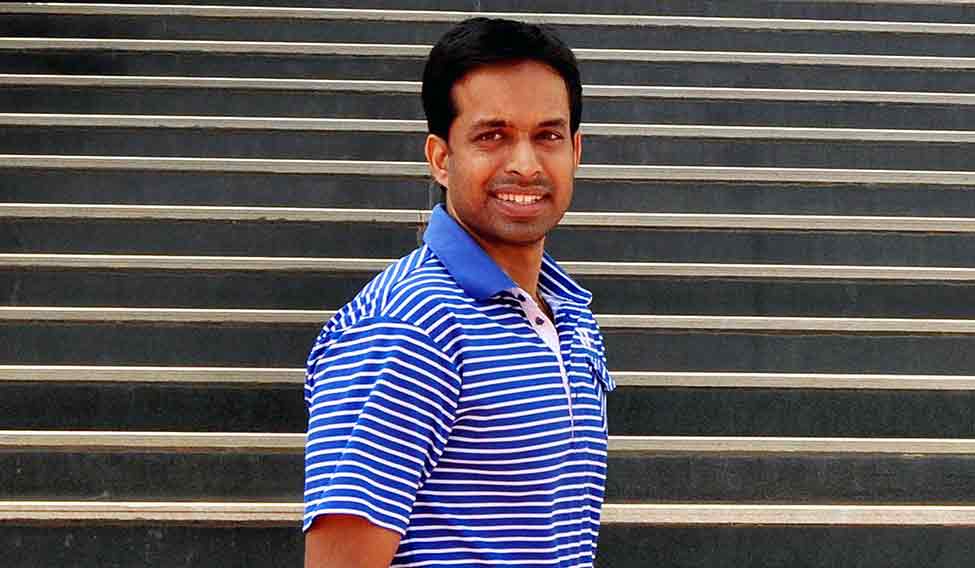 ■ P. GOPICHAND
I am a foodie despite my lean frame, and one of the first things I did after checking into the Village was to look up the dining hall. The other place I wanted to locate was the meditation centre. I found a prayer room that was being run by a swamiji from the Ramakrishna Mission and was glad I could continue the schedule I had set up in India. I did not want to be disturbed and preferred to stay with my coach Syed Mohammed Arif instead of my fellow athletes.
But try as I could, the Olympics would always spring a few surprises on me. My monk-like demeanour cracked when I ran into Sergey Bubka in the dining hall. The great man was sitting all alone and eating his food. I walked up to him and requested a photograph, to which he instantly agreed.
The dining hall was one of the few places in the Games where the pressures of competing would subside. The place would buzz with energy, and the Australian team in particular would make a lot of noise when one of their own walked in after winning a medal. I ran into Ian Thorpe a couple of times, and I just could not take my eyes off his feet. They were massive and perhaps the reason for his immense success in the pool.
EXCERPTED WITH PERMISSION FROM PENGUIN RANDOM HOUSE.
My Olympic Journey
By Digvijay Singh Deo and Amit Bose
Published by Penguin Random House
Price Rs 299; pages 352