Filmmaker Santosh Sivan decided to do a cineplay (a hybrid of cinema and theatre for screen) adaptation of Woyzeck, a play by German dramatist Georg Büchner. Sivan, along with CinePlay Digital Pvt Ltd, readapted the story as Boichek, which dealt with the dehumanising oppression of a man following the effects of medical experiments and urbanisation in a small Chhattisgarh village. Casting for the lead role was tricky though. Besides portraying a person on whom medical experiments were being performed, which would eventually make him behave like an animal involving a lot of acrobatics, the lead was also supposed to be intense and emotionally charged.
Sivan, CinePlay CEO Ritesh Menon and casting director Parag Mehta were bouncing off names when Mehta told them about a friend. "He was not sure which part of the world he would be in, but he told us that he does clowning," recalled Menon, at a screening of Boichek at Harkat Studios in Mumbai. Mehta was talking about Rupesh Tillu and showed them a few videos of his solo clown act Madbeth, a spinoff of Shakespeare's Macbeth. It was part of Tillu's thesis project at the Stockholm Academy of Dramatic Arts. They were wide shots. "But, it completely held us," said Menon.
When the team reached out to Tillu, he was performing in the Faroe Islands. But, he immediately flew down, excited at the proposition of working with Sivan. And, his performance got a phenomenal response—an audience member at Harkat said Tillu brought alive the feelings of Boichek through his eyes and gestures.
Tillu's love for theatre began at the age of five when his father took him for a play. "After the play was over that day, he put me on the stage and I was running around to see and touch the sets, the actors," said Tillu, when we met him at his Versova residence in Mumbai.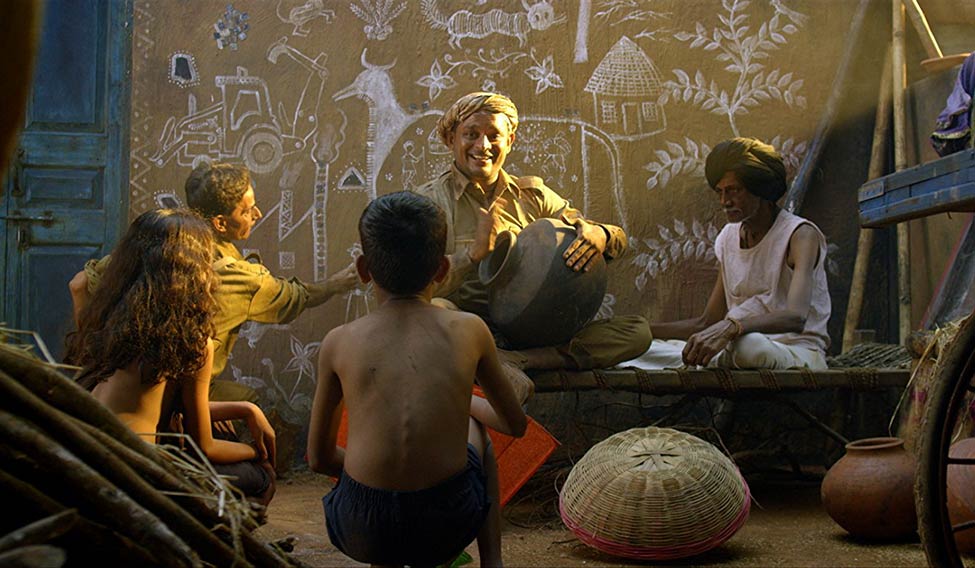 But, Tillu's childhood was not all play. His parents, who worked for the Swastik Oil Mill in Ambernath, lost their jobs following the mill strike in the early 1980s. In the first 16 years of his life, Tillu's family moved 18 times from one accommodation to another. "When you have nothing to lose, your creativity strives," said Tillu, who studied in a government school. He was part of the school choir, dance group and would act in plays. He gave his first performance in Bhatkyache Bhavishya, a Marathi play by Sai Paranjapye, when he was in class five. "The teachers then, even in government schools, used to be very encouraging and supportive and inclined towards arts," he said.
Tillu wanted to take theatre seriously after his graduation (commerce), but earning a living was as important. While he started working with Alok Ulfat's theatre group Avikal, he also started a business of logistical support with his elder brother, Rahul. But, it took all his time, and, after two years, he left its charge to Rahul.
In 2003, as part of Avikal, he performed with the Sweden-based theatre company Teater Slava in Mumbai. "I was blown away. That was my first understanding of hardcore physical theatre," he said. In 2005, renowned artiste Kefas Berlin of Teater Slava came back with a batch of students. And, Tillu along with Ulfat and a few other members performed with him in various parts of the country. A few weeks later, Tillu wrote to Kefas to check if he could join him in Sweden. Kefas initially said yes, but later asked him to come next year. Tillu was heartbroken, and wrote another letter, insisting on joining him. He was called only for a month, unlike the earlier plan of a year. He travelled to Sweden with a one-way ticket, and ended up spending the next ten years there.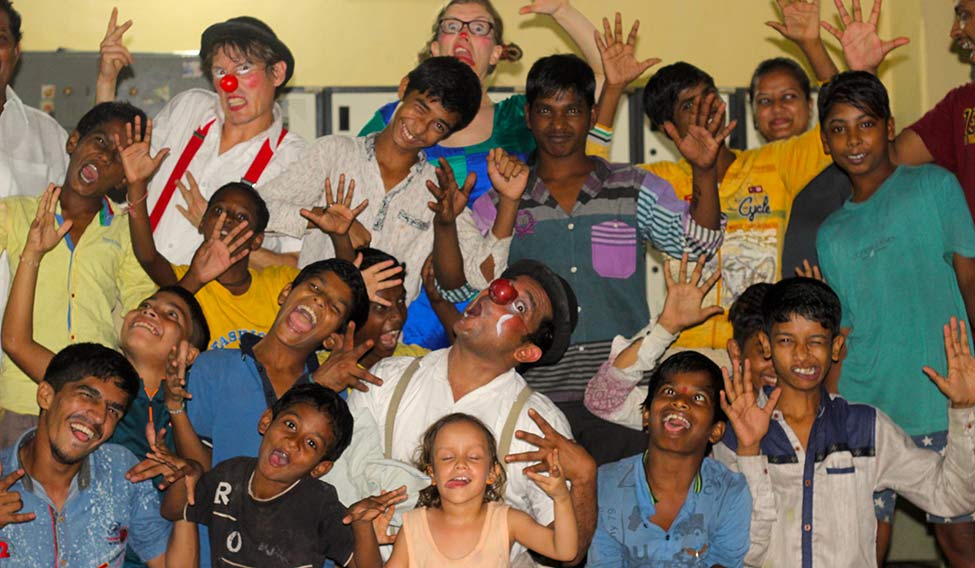 It was the most eventful period of his life. He made a documentary feature, Living Gods, on the Theyyam dancers of Kerala, for the Swedish national TV. He trained with Clowns Without Borders (CWB), an initiative to bring humour to children and people in conflict areas, for six months. He then did a masters in fine arts with a specialisation in physical comedy. He also met and married classical pianist Emma Gilljam—they have a five-year-old daughter, Aadya. In 2012, he formed the theatre group, Theatreact. He also did a small role in Ship Of Theseus.
"When I came across the [CWB] clown show, I realised that is what I am. I have always been funny, but never realised I could channel it like that," he said. Tillu's nine-year martial art training during school and college came handy while clowning. "Of course, I can use my intelligence, but I could also use my body."
While touring with CWB across the world in conflict zones like Egypt, Moldova, Palestine, Jordan and Syria, Tillu had the most heartbreaking as well as heartening experiences. During the recent European migration crisis, he, along with three other clown artistes, were part of the United Nations-led camp in Turkey. After one show, a man with a broken arm, who had lost his son the previous night, told him how much he had laughed. "He may not have talked to anybody during that period, but he got a release with the laughter and he came to talk to me," said Tillu. Then, there were the refugees at the Zaatari camp in Jordan's stone desert, who hurled stones at the performers during a show. "They had dealt with bullets the previous night, so for them stones were nothing. It was just a release," he said.
How does he maintain sanity in such situations? "Being a clown, you don't have to be sane. You learn to deal with extreme situations," said Tillu. But, going to Kamathipura was an eyeopener. "I was trying to change the world and never realised that the situation at home was so bad—girls were being sold for Rs 3,000," he said. He couldn't handle it, and told Emma that he won't be going back ever. But, three months later, he had the urge to return and has been regularly performing there, even training a batch of girls there in clowning—six of whom are going to Poland later this year for a theatre festival.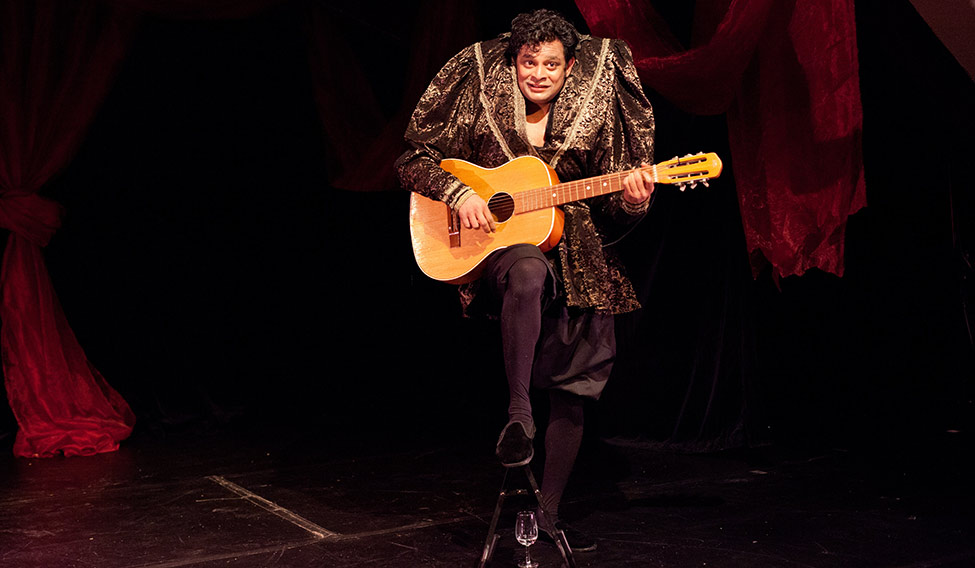 Tillu came back to Mumbai three years ago. He has applied for CWB's official India chapter. After a year's break, he is playing Madbeth,with shows at Ranthambore festival and VeenaPaani festival in Puducherry. It was first performed in 2010 as a 30-minute show and is now 75 minutes long. He has four other solo pieces, including Enflightenment and Ragulabuggla, a winner at many international shows.
With these solo plays, he has also discovered the power of interactive theatre."Theatre today doesn't only have a competition with other theatre pieces and cinema, but also with digital shows and concepts like cineplay. Why would one come to watch Madbeth if one can log on to the Royal Shakespeare Company and watch the best Shakespearean drama? Because here, you will have the real charm of theatre, which is interaction," he explained.
Tillu is working on a clown act with his former teacher, and, now partner, Nalle Laanela. A political clown solo is another project on his mind. In 2016, he wrote and directed Har Och Nu, performed by two deaf actors, for the National Theatre of Sweden. He has also acted in two upcoming films—a small role in Ophelia with Naomi Watts and Clive Owen and Murder On The Way to Kathmandu with Atul Kulkarni. He wouldn't leave theatre ever, but as he promotes Boichek (a Hotstar Originals) at different cultutal spaces, he is looking forward to doing more films.