AT A TIME when black and white photography was in vogue, Raghubir Singh opted for colour photography to showcase India and its people. Now, some of his best works are on display at the exhibition 'Conversations in Colour'.
In 1966, Singh met Henri Cartier-Bresson when the French photographer was working in Jaipur. Singh closely observed the master of street photography and was quite impressed. 'Conversations in Colour' is mostly about Singh's experiments with colour in street photography.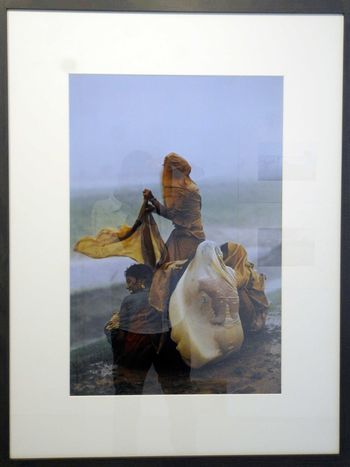 The exhibition also features works by other photographers like Ram Rahman, Sooni Taraporevala and Ketaki Sheth, who were associated with Singh at some point. "Raghubir Singh was a guiding presence for Sooni Taraporevala and Ketaki Sheth when they were working on their own photo books. Ram Rahman was a good friend with whom he constantly had debates about exotic and orientalist clichés in Indian photography," says Priya Jhaveri, owner of Jhaveri Contemporary Ary Gallery. Singh's photographs from Rajasthan, Kashmir, Bihar and Kolkata are on display alongside his iconic images of the Ambassador car. Each of his photographs have a story to tell, whether it's the one where a Marwari bride and groom are walking under the Howrah Bridge or the one where employees are in action at the Morvi Palace in Gujarat.
This is the first exhibition of Singh's work in India since 1999. The show will be on till October 2.
Conversations in Colour
August 19 to October 2, at Jhaveri Contemporary Art Gallery,
Krishna Niwas, Walkeshwar Road, Mumbai.