Bold portraits greet me as I walk into the living room of Shefalii Dadabhoy's swanky apartment at Nungambakkam, a posh locality in Chennai. A black and white photograph of a tiger and its cub takes pride of place. A photographer by passion, mother by choice and an avid traveller, Dadabhoy is passionate about exploring the wonders of the world, both natural and manmade.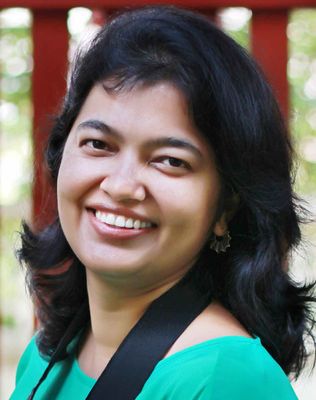 And, through her latest venture, PhotoConcierge, she is trying to help photographers connect with the masses and also find prospective buyers. At a time when more than a dozen websites and digital platforms are already buying and selling photographs, vectors, videos and graphic art, her website www.photoconcierge.com provides the users with customised media depending on their budget and deadline.
Photographers, illustrators and videographers, on the other hand, can upload media, connect with the buyers and sell their content after registering on the website for free.
With more than 200 contributors from the world over, the website's digital stock repository currently has 1,00,000 media files or images. "Through this platform, illustrators, photographers and videographers can not only showcase their work, but also monetise it," says Dadabhoy, who cofounded PhotoConcierge. "By offering customised media, we allow the contributors to fix the price of their work, giving them the best value for their content. Unlike the other agencies in the space, we offer contributors 75 per cent of the revenue. As of now, the average cost of assets would range from $1 to $200."
Competition doesn't bother Dadabhoy. "PhotoConcierge maintains high standards when it comes to data security and providing quality support to both contributors and buyers," she says.
Though the work is challenging, Dadabhoy finds it to be extremely fulfilling because she gets to learn something every day. "One day, I was surprised to see a photographer from Ireland. Yesterday was the day of another photographer from Poland. Creativity, the art of captioning and their imagination, I learn a lot from these photographers every day," she says.
With an outside investment of $1.5 million, Dadabhoy plans to expand the business to Singapore, Hong Kong, Thailand and Australia. She is also working on developing android and iOS-based mobile apps to serve a larger clientele. The android app is expected to be launched soon. PhotoConcierge is one of the sponsors of the Chennai Photo Biennale, to be held from February 26 to March 13.