On February 19, two giants of the literary world—Harper Lee and Umberto Eco—breathed their last. They were both born in the years between the two World Wars. Equality for everyone was an alien concept then. The world was more divided, more black and white. They came from two different parts of the world—colour-prejudiced America and Mussolini's Italy. It was a time when Benito Mussolini ruled Italy. As a child, Eco enrolled in the Fascist youth movement like every Italian child. Despite the turbulent times in which they lived, their books were about humanity and freedom.
Lee wrote one book, never to write again. At the time of her death, she was living in an assisted facility, grappling with the infirmity that comes with old age. She was 89. Eco was 84 when he lost his battle with cancer; he has a book that is yet to come out. A towering intellectual with an enormous appetite for everything, Eco was a philosopher, literary critic, essayist, semiotician and possibly the most famous writer from Italy. Lee was not just admired but was beloved; her book, To Kill a Mockingbird, has sold 40 million copies globally and continues to sell more than a million copies a year. It has been translated into more than 40 languages.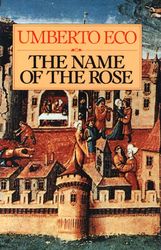 Lee—Nelle, to her friends—was 31 when To Kill a Mockingbird, came out and became a classic. Eco was a late entrant to the literary world; he wrote his first novel when he was 48. Both, however, were defined by their first novel. In Lee's case it was her only book. Go Set a Watchman is believed to have been the first draft of To Kill a Mockingbird and when it was published in 2015, it evoked mixed reactions. Her readers felt her consent to it was a coerced one.
Eco's book, The Name of the Rose, sold more than 50 million copies. It became even more popular once a Sean Connery movie based on it came out. Each time he wrote another book—Foucault's Pendulum, Baudolino, The Prague Cemetery or The Mysterious Flame of Queen Loana—it was his first book that got rediscovered and its sales spiked up. "People tire of simple things," said Eco. "They want to be challenged." In contrast, the success of Lee's book lay in its simplicity. American writer Mary Flannery O'Connor dismissed its appeal saying, "It's interesting that all the folks that are buying it don't know they are reading a child's book."
Both their first novels are bildungsroman concerned with the maturing of their main character from childhood to adulthood. In Lee's case, the character of Scout was a thinly disguised version of herself. Scout's father, Atticus Finch, the man who became the symbol of conscience in America, was a version of Lee's father. On being asked whether Eco's novels were autobiographical, he said in Paris Review: "In some way I think every novel is. When you imagine a character, you lend him or her some of your personal memories. You give part of yourself to character number one and another part to character number two. In this sense, I am not writing any sort of autobiography, but the novels are my autobiography. There's a difference."
Lee rarely made public appearances. She lived a quiet life, spending part of the year in an apartment in New York. "Now, 75 years later in an abundant society where people have laptops, cellphones, iPods and minds like empty rooms, I still plod along with books," she wrote in a letter to Oprah Winfrey. Eco spoke with the authority and confidence of a professor who had taught adoring students for many years. He even had the perfect prop—a pipe. He once smoked 60 cigarettes a day.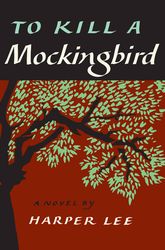 Each time Eco sat to write he was "deeply happy". "I have no anxieties," he said. Lee, on the other hand, was defined by this anxiety and said she never wrote again because, "One, I wouldn't go through the pressure and publicity I went through with To Kill a Mockingbird for any amount of money. Second, I have said what I wanted to say, and I will not say it again." The legend of Lee grew, and although she had gone to Alexander City in Alabama to research a book on a serial killer preacher, it never came out. The woman who had dreamt of being the "Jane Austen of South Alabama'' chose to withdraw from the world that wanted to desperately celebrate her. "Success has had a very bad effect on me," she said. "I've gotten fat—but extremely uncomplacent. I'm running just as scared as before."
Eco had no such problem. He wrote even while walking to the lift. He had an email account and kept up with American shows like CSI and Columbo. Starsky & Hutch was his favourite. His library in Milan was stocked from floor to ceiling with over 50,000 books. "I am fascinated by the human propensity for deviating thought," he said in Paris Review. "So I collect books about subjects in which I don't believe, like kabbalah, alchemy, magic, invented languages. Books that lie, albeit unwittingly. I have Ptolemy, not Galileo, because Galileo told the truth. I prefer lunatic science."
They were very different writers with different writing styles. Their readers could sink into their vivid worlds; live, love and linger there. "I always assume that a good book is more intelligent than its author. It can say things that the writer is not aware of,'' said Eco. Ultimately, that is what bound them.