Priya Paul, chairwoman, The Park Hotels
I like the neighbourhood in New York where the NoMad Hotel is. The interior design of the rooms is sophisticated but comfortable. The restaurant is also outstanding. Amanjiwo in Java is luxurious. The architecture is beautiful and it really reflects the ancient Buddhist temples of Borobudur, which are nearby.
The Khyber Himalayan Resort & Spa (above) is a new resort that finally makes skiing in India a pleasure. You feel relaxed as soon as you walk in after a long day on the slopes.
Robin Chadha, chief marketing officer, citizenM Hotels
I love the exclusiveness of Amanpuri in Phuket, Thailand. It really feels like a community, especially if you stay in one of the villas.
The Hôtel Amour Paris in Pigalle, France, has rooms designed by different artists and an amazing restaurant on the ground floor where locals hang out. Another great feature is the privacy; the rooms don't have telephones.
Kit Kemp, co-founder and design director of Firmdale Hotels
We often go to Hôtel du Palais in Biarritz, France. It feels like you are on the bow of the Ti tanic with a sweeping view of the Atlantic. It was the former imperial residence of Napoleon III and and his wife Eugenie de Montijo and is owned by the town of Biarritz.
Another favourite is Il Convento di Santa Maria di Costantinopoli in Puglia, Italy, which was owned by the late Lord McAlpine and his wife Athena. He filled the property with aboriginal art, pieces by artist Joe Tilson, and books.
Arnaud Zannier, founder, Zannier Hotels
I really like the homely feeling at The Pig in Brockenhurst, Hampshire. The food and drink are original and simple.
I am much more attracted by very old institutions or independently run hotels like Crillon Le Brave in Provence, France.
Ori Kafri, founder, JK Places
The Upper House in Hong Kong is one of my favourite hotels along with the Alvear Palace Hotel in Buenos Aires, Argentina. I also like the Grand Hotel Villa Feltrinelli on Lake Garda, Italy, and 717 in Amsterdam. I like their unique atmosphere, mostly a result of the people who work there, and the attention to every single detail.
Loh Lik Peng, director, Unlisted Collection
One of my favourites is the Post Ranch Inn, Big Sur, California—it is relaxing and inspiring. Surrounded by lush greenery and panoramic ocean views, it is perfect for time away from my hectic schedule.
Firmdale Hotels is one of the few groups which, I feel, have combined English charm with fresh and modern design.
Jocelyne Sibuet, co-founder, Maison et Hôtels Sibuet
I love to relax and meditate at the Vana Estate at the foot of the Himalayas in India. I love the quietness, the serenity, and the great selection of Ayurvedic and Tibetan medicine specialists.
I also love Estancia La Bamba de Areco in the Buenos Aires countryside—it is a family estate with refined bedrooms.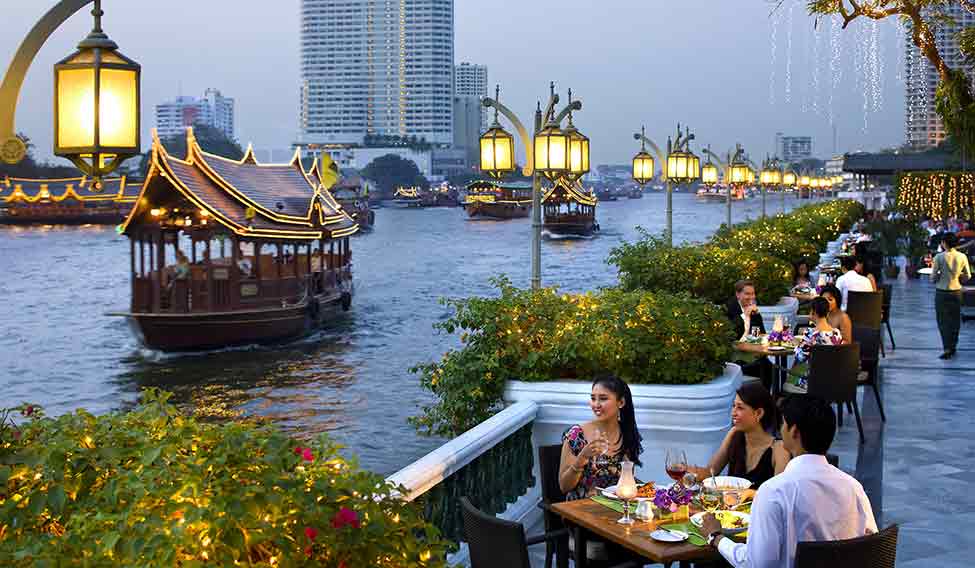 Didier Le Calvez, chief operating officer, Oetker Collection and owner of the Hôtel de Toiras
I was blown away by Singita Castleton Lodge, a vast private property next door to Kruger National Park in South Africa. The wilderness and landscape are breathtaking. Another favourite is the Mandarin Oriental (above) in Bangkok, a legendary property with an outstanding setting next to the Chao Phraya river; it is very romantic.
Sean MacPherson, New York hotelier and restaurateur
The quintessentially grand old colonial hotel, The Metropole in Hanoi, Vietnam, feels as romantic and exotic today as it must have when it was built in 1900.
The story of La Colombe d'Or, Saint-Paul de Vence in France, is perhaps my favourite hotel story. Paul and Titine Roux opened a café-bar in 1920, which developed into a 25-room hotel and restaurant. For nearly a century, the Roux family have traded art for rooms and meals, resulting in the property's magnificent collection, which includes works by Leger, Miró, Braque and Calder.
Rafael Micha, co-founder, Grupo Habita
Hoshinoya Kyoto, Japan, is a centuries-old pirate den surrounded by bamboo forests, across the river from Imperial Kyoto.
I also like the blending of modern architecture and an old estancia at La Piedras Fasano, Uruguay.
Thierry Costes, president, Beaumarly Group
Les Sources de Caudalie near Bordeaux, France, is the best place for a wine tour or just to relax between wines.
Gordon Campbell Gray, owner, Campbell Gray Hotels
Sometimes you just need to press the "off" button and there is no better place to do so than at Palace Merano Espace Henri Chenot, a wellness hotel in Italy's South Tyrol. I arrive and simply say "do with me what you will" and for a week, they do. I always go alone and value this period of solitude and silence. Upon departure you are truly back on track.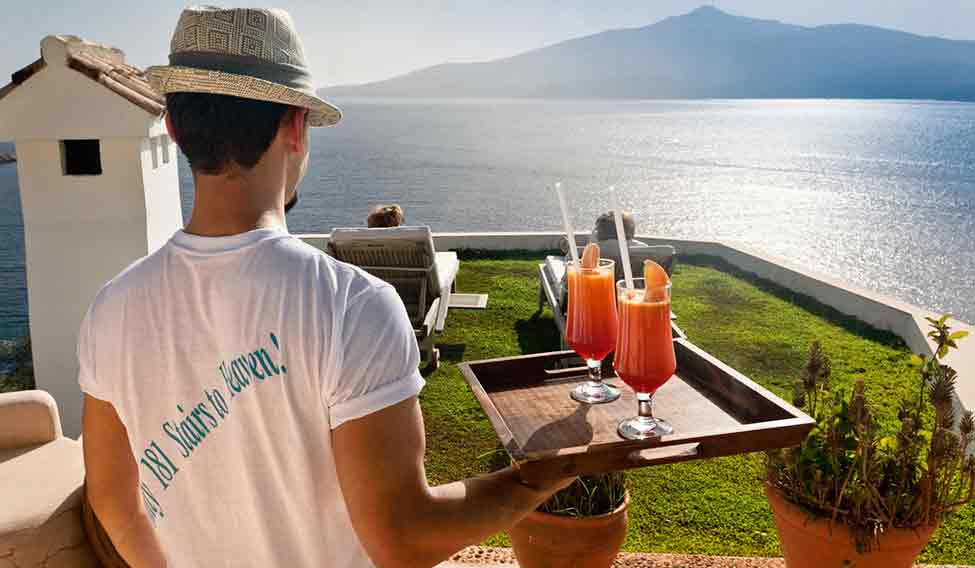 Robin Hutson, chairman, Lime Wood Group
I love the Villa Mahal (above) in Kalkan, Turkey—it has the most relaxed surroundings with very friendly service from Ipek Tolbas and team. There is the azure blue sea swimming from rock terraces, and the best deep fried courgettes on the planet. In Norfolk, The Gunton Arms is a stylish gastropub in the middle of a deer park, with great contemporary art.
The Dean Street Townhouse is our home away from home in London's Soho.