For someone who is part of the top Indian pop music group on YouTube today, Sanam Puri does not listen to much music himself. He prefers to compose on a blank slate. "I enjoy background scores of video games and movies that create a mood with just the arrangement and instrumentation," says the lead singer for music band Sanam. For brother and guitarist Samar, alternative rock, middle eastern and Indian classical are the preferred genres, while bassist Venky S. enjoys soul and funk, and drummer Keshav Dhanraj opts for music with strong vocals and melodies. Despite their varied individual tastes, the band syncs as one entity to put out music, self-edited videos and packaged live shows—all that has landed them among the top Indian YouTube stars in recent years.
The best part about being a virtual star, says the band, is that the appreciation comes through personalised gestures from their fans in real time. These could be collages that reach their doorstep on birthdays or fans coming to see them off at the airport when they leave to perform in countries like Mauritius, Holland or Maldives. "We don't consider ourselves stars," says Sanam. "We have a long way to go, a lot more music to put out. What motivates us the most is when we get messages from fans and friends saying that our music has brought together three generations."
Today, Sanam leads the current crop of Indian YouTube stars with a subscriber base of more than eight lakh. The band is known for their original compositions and old Hindi songs that introduce the younger generation to an era gone by. "We started our channel by putting a video of our song Teri Aankhon Se. Samar edited it and this was how we got into the Do-It-Yourself style of making videos," says Sanam. The band was called SQS Supastars when it first started making music in 2010, changing it to Sanam in 2014 when its members started uploading their music on YouTube.
What do they think works for them? "Consistency is key on social media," says Venky. "As a musician, it is important to put out good music and present it well. The idea is to strike the iron hot, when you are most popular."
This is the world of Indian stars on the YouTube galaxy, where, in the last year or so, young men and women have been making their mark. Rightly so. The time is ripe. India is going through what is called a "content creator revolution". Over the last two years, we have seen the emergence of a new generation of YouTube creators who have caught the imagination of the youth in India, says Satya Raghavan, head, entertainment partnerships for YouTube India. In the last year, YouTube's watch-time in India has grown to 80 per cent, with hours of content uploaded growing to 90 per cent, he says.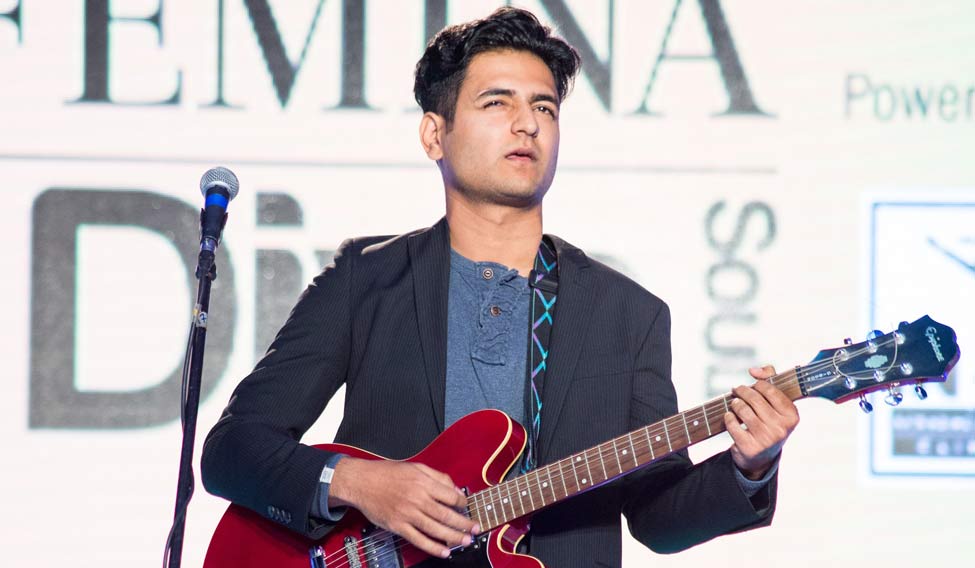 The success of creators like All India Bakchod (AIB) and The Viral Fever (TVF) has inspired many Indians, in groups and as individuals, to explore the platform with their work. AIB and TVF are among the most popular YouTube channels in Asia, having crossed 1.5 million subscribers in two years. This was almost unthinkable three years ago, given that India generally has been partial to Bollywood.
"Now, we are seeing online creators break open the gates for a different kind of entertainment for Indians," says Raghavan. "They are winning fans globally, too, with work across types: music, comedy, food, technology and kids. How-to videos are among the top genres and now even language content creators are finding success on the platform."
Around four years ago, Daman-born, Auckland-based Shirley Setia was like any other teenager in high school, looking for a part-time job and trying to get into college. Today the 21-year-old performer has a subscriber base of nearly 4 lakh. "I never learnt music professionally, let alone pursuing it as a profession. Since I sang at home, I wanted to start to perform, too. I explored opportunities, but failed. Instead of giving up, I decided to upload videos on YouTube. It was a random decision when I started with Tum Hi Ho that was shot at night while I was still in my pyjamas!" A New Zealand newspaper nicknamed her 'pyjama popstar' after the video won her an Indian contest. A one-woman show now, Setia manages all her digital postings across platforms and enjoys interacting with her fans. "People tell me that they love how I reply to comments on Facebook and Twitter. I recommend interacting with fans online, as they are the ones who will be with you throughout your journey," she says. The fame apart, not much has changed. "I still have to wash my clothes and dishes, and get told off by mom when my room is untidy!"
Stand-up comedian from Mumbai, Kenneth Mathew Sebastian, who takes on issues of middle-class, dating, parenting and exams, is 25 but started making videos almost a decade ago. "I studied computer science in school and got a degree in painting and sculpture from Bangalore's Chitrakala Parishath. Technically, I was in school when I started doing YouTube," he says. He doesn't like to call himself a 'YouTube star' and disagrees with social media making almost anyone a star today. "A social media star is different from a film or music star," he explains. "The challenge is not to have one viral video but consistently stay viral and be relevant on social media for a long time. [Being] social media influencers who constantly create content that reaches a wide audience is a gigantic task that few have achieved." He attributes it to "good old hard work, patience, talent and lots of luck."
Is it easy being a professional in the virtual world? "The ad revenue model is quite less," he says. "It covers only one-fourth the cost of making the video. As a comedian, I sustain myself from live show revenue, brand integrated videos and sponsor stuff. Ad sponsored content is necessary for us to put brand stuff into our videos [even though fans complain about it], because the money we get from brands is how we can deliver high production videos for free on YouTube."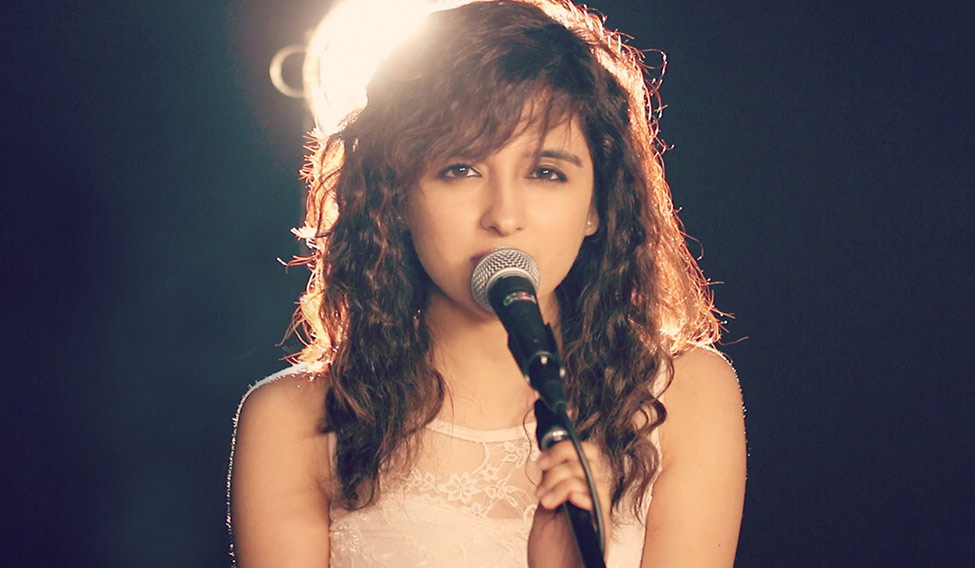 The curiously named Put Chutney calls its six-member team, aged between 27 and 38, a bunch of "crazy minds". This "irreverent" Chennai-based gang that does "random south side stories" is barely over a year old and has already garnered a fan base of more than two lakh. They attribute their success to their technical background. "Most of us are engineers. Engineering gave us incredible clarity that we can do anything but work as engineers! Individually, we have been radio producers, photographers, stand-up comedians, film directors, advertising professionals. This diversity helps us now collectively," says the band.
One of their memorable moments has been working with people like Delhi Ganesh, a veteran Tamil actor. "He starred as Alfred in our Batman series. The man is a powerhouse of knowledge and his adaptability to YouTube as a medium is just beyond us." They also collaborated with actors Siddharth and Jayam Ravi for promoting their films, Jil Jung Juk and Miruthan, respectively.
Bhuvan Bam, 21, has barely graduated from Delhi University and is already a rising YouTube star. With humour that came naturally to him, the professional musician decided to open his YouTube channel, BB Ki Vines, last year. Using satire and expletives, Bam makes fun of people and situations, starting with a news anchor's coverage of Kashmir floods last year—it went viral. Knowing that his fans are mostly young people, he is clear that 'youth-oriented commercials' will play on his videos. "Basically everything apart from tobacco and alcohol," he says. Originality is the keyword. Apart from content, Bam's trademark style is recording videos on his mobile. "Copying the west and translating that into Hindi is not creativity. Being a YouTube star is overwhelming and scary. People love and follow you but expect the best each time. Keeping everyone happy is a day-to-day challenge. What matters is how well one connects with the audience. In my case, people love me for who I am in real life, and that's what reflects in my videos," he says. What is the one thing his fans don't know about him? "I once scored 55 out of 50 in a school exam! It was the teacher's fault."
Globally, online video is big and hence viewership is also significant. As more people come online, numbers are growing in India as well. "In the US, according to a Variety survey last year, among teenagers, YouTube stars are more popular than Hollywood stars. According to Nielsen, YouTube reaches more 18-34 and 18-49 year-olds than any cable network there. More than 200 channels on YouTube have a billion views," Raghavan explains. "Today Indians are said to be spending more than 150 minutes on their smartphone, which is more than the time spent on TV. Clearly the youth are consuming more content online. Indians have their personal entertainment screen in their phone for the first time now and they decide what they want to watch, instead of being told what to watch."
While choice of entertainment is at the fickle click of a button or whimsical swipe of the finger, there is the proverbial sweat and toil behind the stardom. In Muscat, Sanam's Venky used to carry his bulky bass guitar amplifier along with his guitar and walk for 2km in the sun every day for rehearsals. After moving to Bengaluru, he would travel by bus to Mumbai even when he was unwell, just for rehearsals, says Sanam of his band mate. Dhanraj, on the other hand, found himself a job at a music instrument distribution company in Mumbai as a brand manager for Pearl Drums, Zildjian Cymbals and Evans Drumheads India just so he could be associated with music in some way. And even then he would make time for rehearsals and recordings.
Clearly, it is a long and arduous journey to the top.
Show us the money
Creators make money on YouTube through advertisements that play prior to the video. It works on a revenue sharing model. The creator uploads a video on YouTube and informs the platform, which then shows ads on the videos. Creators get the majority share of the advertising revenues. While YouTube didn't want to respond on exact income for the creators, they say it runs into "six figure sums that continue to fuel the creators' engagement on the platform".
Traits of a YouTube star
* They recognise their strengths, whether it's cooking, narrating jokes, singing, strategising video games or playing the guitar. Creators who have done well are genuine, and connect with their audience with honesty.
* They are consistent and structure their content well. Popular videos are well thought out and viewers know when they can catch the next instalment.
* They invest time in growing their viewer base. They interact with their viewers, answer questions and address their messages via videos or through the message wall. Successful creators take advantage of all available networks to engage with their viewers, driving people to YouTube from other social media platforms.
* They work hard at building their brand. Some of the biggest creators spend up to 80 hours or more in a week on their videos.