I have so much to learn about trans issues. I have so much to learn about womanhood. There's a lot for me to learn. I'm only nine months out now.
Till last year, Bruce Jenner was the definition of the 'all-American hero'. Born in New York in 1949, Jenner overcame dyslexia as a child and a knee injury as a college football player to become a decathlete. He was so determined to be a champ that he trained "eight hours a day, every day, 365 days a year".
In 1976, at the height of the Cold War, Jenner won gold in decathlon at the Montreal Olympics, setting a world-record score and beating a Soviet athlete who was the event favourite. The stellar show got him the Oscar of sports awards: the James E. Sullivan Award for amateur athletes in the US. Six years later, he was inducted into the US Olympic Hall of Fame.
Post retirement, Jenner became the ultimate sports celebrity: he appeared on the cover of Sports Illustrated and Playgirl, endorsed brands like Tropicana and Minolta, and became the spokesperson of Wheaties, "the breakfast for champions". He became an actor and race car driver, and launched Bruce Jenner Aviation, a company that sells aircraft supplies. By 2015, Jenner was estimated to be worth $100 million and was part of the cast of Keeping Up with the Kardashians, the longest-running reality television series in the US.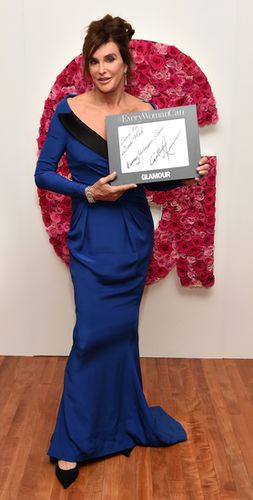 And then, last year, the man decided that the world should know him as a woman. In an interview in April that was watched by 17 million people, Jenner said he identified himself as a woman. In June, he debuted a new name, Caitlyn, and image. Vanity Fair introduced a corseted Caitlyn on its cover, and it broke internet traffic records. Her transition was chronicled in I am Cait, an eight-part television documentary, the second season of which will be aired this year.
The past few months have not been easy for Caitlyn. While she received overwhelming support for her courage, her comments on what it meant to be a woman (such as the quip that "the hardest part is figuring out what to wear") were rebuked. Excerpts from an interview:
Much attention has been on some of your missteps in this journey. What do you think you have done right since you came out?
I talked to all the girls after Season 1 [of I am Cait], and I asked them what had we accomplished in our first season. I really felt like we opened up this conversation; that it's okay to talk about trans issues. Every day of my life since I came out, somebody comes up to me and says, 'I have a trans cousin', 'I have a relative'. All of a sudden, it's okay to talk about this issue. That was, by far, the most important thing we did in Season 1.
You have been living your life in the public eye for quite some time, and you know that part of the hazard that comes with that is people passing judgments and making jokes. I would like to hear you talk about sort of developing a thick skin, if you have, or maybe some of that is still hurtful to you. And, as a follow-up, anything you have to say to Ricky Gervais (the host of the Golden Globes who joked about her)?
On Ricky, what I am going to do is call the Golden Globes and see if they need a new host for next year, and we'll solve that problem. Yes, there is criticism out there. I am not a spokesman for this [LGBT] community, no. Everybody in the media kind of puts me in that [position] because obviously I'm in the media a lot. But I am only a spokesman for me and my story. I have so much to learn in this community. I have so much to learn about trans issues. I have so much to learn about womanhood. There's a lot for me to learn. I'm only nine months out now.
As far as all the criticism: yes, I do see it. It is tough. I'm famous for calling people who write articles… even the ones criticising me. My reaction to them: 'You know what? I think you had some very legitimate points in there, in your article. I thought it was very well-written. My only criticism of it is you don't know me. You never talked to me. You don't know what my intentions are, and you don't know the type of person I am. So I'd like to talk to you. Let's get to know each other.' So that's pretty much how I have handled it up to this point. And these girls have my back, too, by the way.
You mentioned you are not a spokesperson. Still, all around the world, people are following your story. What is your message to these people?
Well, I want to change people's thinking on this issue. And I am with the greatest group of women you could possibly be with. These are smart, intelligent, fun people to be around, and they need to be represented positively. It's very easy for reporters, for people, to dwell on some of the negative issues, and we certainly do have some really tough issues with suicides, and with the murder rate. Last year, we had twice as many murders of transwomen as we had the year before. There are a lot of serious issues out there.
With the show, I want people to know that these are normal people, that this happens. This is not an issue that has borders. This is an issue that is global. I would love to take this show global. I want to see what trans issues are all around the world. I met Samantha Power, our UN ambassador, and spent two hours with her. It was a great conversation…. [In] ninety of 193 member nations in the UN, if you are L, B, G or T, it is a criminal offence. You could be put in jail. You could be executed.
One of the things that made Keeping Up with the Kardashians so successful was that it showed how the other half lived. You saw a family of privilege and how they spent their money and how girls had a great time spending untold amounts on great clothes.
They do? They do?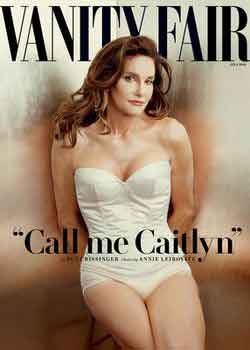 Yeah. When you began this show, did you struggle with what direction to take the show? Did you want it to be about a statement about your life, or was there also talk about, you know, 'Can we just watch you enjoy being a woman?'
No. It was a conscious decision that I wanted this show to be about the issues. Sure, we all love good clothes and that kind of stuff, but I really wanted people to get to know all my girls, everybody who is involved with the show. I love my kids. I have a great relationship with all of my children, but this is a different show. This is about a serious issue, and so I wanted to keep that distance….
You always look fantastic. Can you talk about what you do to stay in good shape, keep your skin so nice and everything like that?
Eat your Wheaties (laughs). Thank you. Thank you. I don't really exercise like I used to. I love morning walks. I live out in Malibu, and I have got mountain trails forever. I go for morning walks. I try to eat properly…. And I just should stay away from Starbucks a little more. That's about it.
You referred to the women your 'girls'. It feels as if a lot of these are people you might not have met before in other aspects of your life. Ms [Jennifer Finney] Boylan was a college professor. She is a writer. Are you maintaining your old friendships?
These are my dearest, closest friends that have kind of taken me under their wings and helped me out along this road. Transitioning is not easy, especially if you do it in the public eye. I really had no choice. I was getting destroyed in the tabloids for years, and I had to address it at some point, and doing it with these girls has been absolutely great. I have learned a lot from them.
I still have all my old friends. Over the last nine months, my Rolodex has tripled. To be honest with you, for almost my entire life, I never really liked going out. I never really felt like I fitted in anywhere. I was always more of a loner. Now, after transitioning, I actually enjoy going out. I have so many fun things to do, and all of my girls have helped me out getting past the tough part, which is the beginning when you first do go out. And now I'm just very comfortable with myself, and I really enjoy a social life.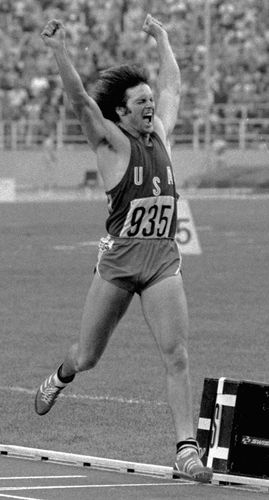 What would you tell your younger self if you could give one piece of advice? And, as someone with daughters and a fresh perspective, is there advice that you would give every girl in the world?
What advice would I give every girl in the world? That is a tough one. I haven't been a girl long enough to really know. I have only been out for about nine months. It's really an interesting question. Kate Bornstein, who is on the show, has been involved in this community for over 30 years. I first had my little [daughter] Kendall sitting down there, and [daughter] Kylie. And she looked at them, and she said to them, like I could ask all the women in this room right now, 'When did you know you were a girl?' And they all, kind of, looked like you just looked.
'When did you know you were a girl?' They kind of sat down, and said, 'I don't know. Nobody has ever asked me that question.' So they sat there, and you could just tell they were thinking about this question, 'When did I know I was a girl?' After a minute or so, I thought to myself: do you know what, that was probably one of the most interesting questions anybody could ever ask. Why? Because that was the first time they thought about gender and about who they are as a person.
It's not about sexuality. It's just about your gender, who you are. You are a girl. And I tried to explain to them that it goes through a transperson's mind 24 hours a day, 365 days a year. You can never get away from it. It's not like you can take two aspirins and get plenty of sleep, and you are going to be fine. That is something that goes through our heads every day.
Granted, I think there are different intensities here. Some at a very young age, at the age of three, four or five, know exactly who they are. And they are going to live that life, you know. So my advice to young women is to just enjoy life. Enjoy being a girl. Enjoy being a transman.
Could you ever imagine living life less in the public eye than you are now?
Honestly, I have never sought fame and all that kind of stuff. That is just not me. The only thing that I have struggled for my whole life is finding inner peace. I have found that…. I had long talks with my public relations firm, Alan [Neirob, the publicist] and everybody on how I can do this [transformation] and do it properly. I knew I had to do it publicly because I was getting trashed so bad. So how can we take this issue out of the gutter and put it up here?
It was very well thought-out. Alan and I sat down many, many times with, first of all, [journalist] Diane Sawyer. I owe her so much. She set the tone for what I was going about to do. Vanity Fair—the exact same way. Classy magazine, credible magazine [and] Annie Liebovitz doing the pictures….
To be honest, after that, I really haven't done very much. I did a small piece on Ellen DeGeneres. I did a small piece for the Today show. But, after that, I have done no media. It may not seem that way, but I really haven't.
So I thought I wanted to do this properly. I want this community to be represented the right way…. The platform is not for me. It is for this community. It's for everybody up here…. If my celebrity helps in making it better for the next generation of transpeople, baby, I'm all in. I have been very blessed.
But I know it's not that way for so many people in this community. Just last week, I hosted the screening of Tangerine, a real movie about serious issues that we have right here in Los Angeles. It was a great movie—very, very, very well done. But it was real. I mean, those are serious issues that we have.