"Kiss Of Life was getting noticed much more. The sale was better, there were numerous promotions across five cities" - Bilal Siddiqi, on the book he co-authored with actor Emraan Hashmi

When Juggernaut Books launched its app last year, it premiered a set of erotic stories written by actor Sunny Leone.
The TV is on, mindlessly. The help is making dinner in the kitchen next door. She is also keeping an ear out for The Kapil Sharma Show. "Rishi Kapoor aa rahe hain aaj [Rishi Kapoor is coming on the show tonight]," she announces. My mum's not a big fan of the show. But, Rishi Kapoor! She wonders aloud if he has a movie scheduled for release. She is clued in on upcoming films, thanks to the continuous promos on TV. Because she came up blank on Kapoor, she goes off to watch the show.
Kapoor was on the show to promote his autobiography, Khullam Khulla. Usually, films are promoted on shows; a book promo was almost a first. On the show, Sharma announces Kapoor and they talk about the book. My mum watches, rapt. Sharma switches to others in the audience: journalist Meena Iyer, the co-author; Shantanu Ray Chaudhuri, managing editor of HarperCollins India, publisher of the book, and, V.G. Jairam, co-director of Fountainhead Entertainment, which produced Kapoor's stage performance on the book.
My mum—who lives in Gaya, Bihar—calls to tell me that she liked the episode. She is not clued in on the publishing industry, and, so, asks me about the guests and about HarperCollins. Her curiosity was legit, and it was clear that the publishing world was getting a fillip by getting film stars to write books.
Rajesh Makhija, film-marketing expert and strategist, said The Kapil Sharma Show was high on impact and reach. "If you see a film's star cast on the show, you know the promotions are in place," he said. "If nothing else, there will be a buzz about the film in the nooks and crannies of the country." The show has consistently been among the five most-watched TV shows in India in the prime time slot (urban + rural; 1800-2330 hours), if you go by the Broadcast Audience Research Council.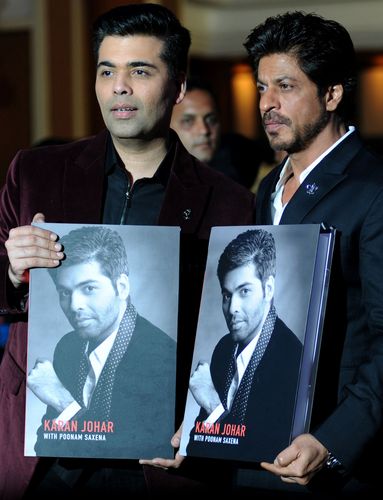 Exposure on the show ramped up sales of Khullam Khulla. "The demand from the market tripled," said Sonali Singh, head (marketing and corporate communications), Harper Collins India. "Retailers like Amazon.in saw 300 to 400 per cent growth in sales in the two-three days following the show. Then, it slowed down, but continued at a good pace. Those who read it after peak publicity, spread the news by word of mouth, driving the sales forward."
Koffee With Karan's episode featuring Kangana Ranaut and Saif Ali Khan was widely talked about. It also saw Khan revealing his desire to pen an autobiography someday. Host Karan Johar was quick enough to say, "Penguin, hope you're listening!" He also plugged his own memoir, An Unsuitable Boy, which was published by Penguin.
Anish Chandy, head (business development and sales), Juggernaut Books, remembers the time actor Akshay Kumar and wife Twinkle Khanna were featured on Johar's show. Johar spoke about Khanna's book, The Legend of Lakshmi Prasad. This boosted reviews on e-tailers, leading to more sales.
More books are being commissioned to or on celebs from the film industry. There's one on an actor's relationship with her mother, another on being a moderately popular star in the industry... the list goes on.
Singh says, "As a society, we are opening up. Social media is all about talking about ourselves. There are more avenues for publication. For the longest time, there were only one or two publishing houses. Also, Bollywood or Hindi cinema did not have traction, say, even 15 years ago. There was a time when Hindi cinema was looked down upon. That is no longer the case. It is aspirational now, and stars, too, are realising that they are role models and their stories have traction."
A first-hand experience comes from young author Bilal Siddiqi, who, at 19, wrote The Bard of Blood. The investigative novel was well received, and its film rights have already been sold. Then, he and actor Emraan Hashmi co-authored Kiss Of Life (Penguin, 2016), on Hashmi's son's fight with cancer. The writing style in the two books were quite different. But, the bigger change was the limelight. "Kiss Of Life was getting noticed much more," he said, obviously because of Hashmi. "The sale was better, there were numerous promotions across five cities."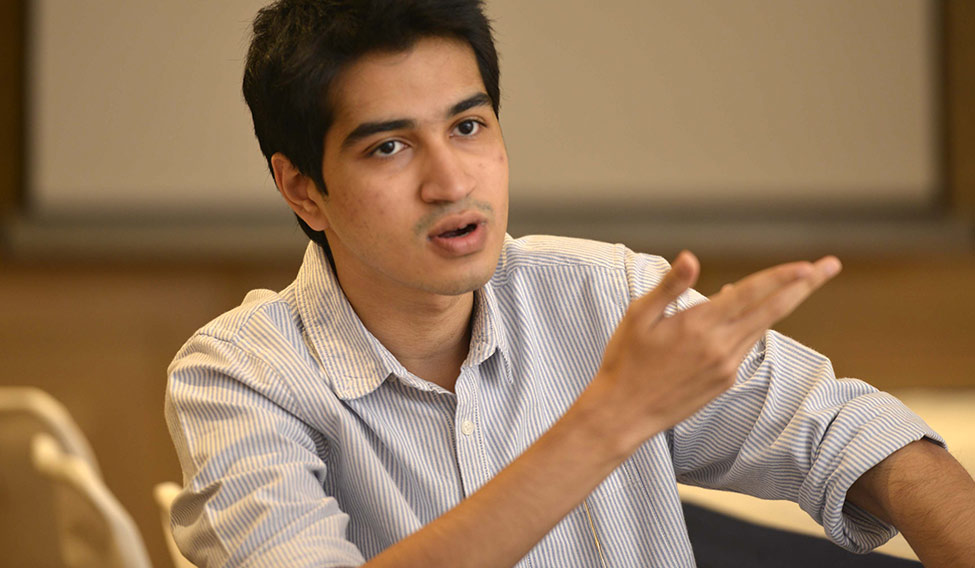 The trend was sparked off by the demand for books from Bollywood, said Chandy. "The amount of Bollywood coverage you see these days was never there 10, 20 or 30 years ago," he said. "Books are a mirror to society, and that is what has brought the change and the trend."
When Juggernaut launched its app last year, it premiered a set of erotic stories written by actor Sunny Leone, who made the successful transition from porn to mainstream. "She was the most Googled person in India," said Chandy, admitting that she became a subject of interest for the book also.
When Juggernaut released yesteryear actor Rekha's biography by Yasser Usman, the media went berserk over book excerpts. Chandy candidly accepts that an extract is like a movie trailer. He said publishers had to be careful about how far they could use these teasers to push sales. At some point, overkill would happen (as it has, with trailers). And, that is what publishers are wary about.
When was the last time we heard of a publishing house's name in a popular show watched by millions? Or, a popular entertainment figure being searched for her writing? Or, book excerpts being published in five publications in as many days, and being shared and re-shared thousands of times? Yes, we are in dire need of more literary works. There's an equally important need to promote those books, and reading. And, if celebrities are making the publishing industry popular, who's complaining?