Long gone are the days when new furniture meant finding a carpenter, a trip to the timber market with him, followed by the carpenter's team taking over the backyard of the house. Needless to say, the design repertoire was earlier limited to the carpenter's expertise. Today, we have the luxury of choosing from nordic, Africa inspired or baroque style furniture at the click of a mouse. Select a design, make online payment and have the piece delivered and installed.
If online furniture is not a norm for some, buying it off the shelf certainly is. And, it holds true for other decor items, too. Take the case of ceiling fans. For several years, a fan was nothing but a white three-blade rotary stuck to the ceiling. Take a trip to Anemos store at Raghuvanshi Mills in Mumbai, and the store owner, Jamshed Irani, will delight you with at least 50 different designs, some of which look nothing like fans at all. Spoilt for choice in design and components, there is something for everyone in every price bracket. That is how design has come to be served on our platters and it augurs well for those related to the field.
The scope is huge, but the design market is yet to be declared as an industry in India. However, it is good to see design move from a 'realm' to a 'sector'. It all began ten years ago when the mass market was stirred by the opening of the Indian economy. The ripples of impending change radiated through consumers, designers, brands, retailers and education.
At one end of the spectrum were the European luxury brands in furniture and lighting that set their foot ashore and at the other end were the cheap Chinese copies that flooded the market. While the luxury market needed little to be convinced about the value of design, for the masses, the low priced Chinese quality products spurred a desire to experiment with design. Manufacturing companies that got an early foothold control the market today.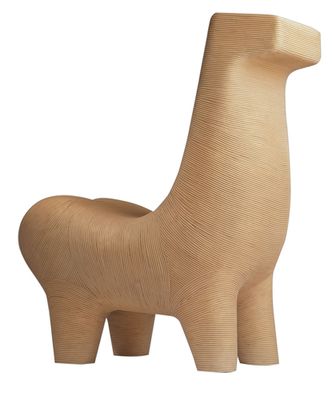 However, in India, utility of design has been viewed from a limited perspective. For long, design has been associated with pure luxury—a grand design concept executed in the finest (read expensive) materials shrouded in refinement and sophistication with bespoke detailing and immaculate finishing that exude an aura of exclusivity. So, it remained the purview of the royalty, the rich and the famous who commissioned exquisite pieces such as crystal dining tables, lights and other fixtures as a matter of routine. As an emotion, good design got associated with a subliminal experience, which creates an elevated appreciation of good living. It remained excluded from the common man's purview even though culturally active societies have always indulged in and invested time, energy and resources in refining designs for better living.
Although we have a National Design Policy in place since 2008 and a National Design Council constituted to execute its goals and mandates, 'pure design' per se has been an ambiguous and nebulous entity till quite recently. As Prof Mike Knowles, dean of Sushant School of Design in Haryana, says, "Back in 2008, when we started the school, parents would often be confused about a course in 'design'; it had to be fashion or interior design."
The Korean Institute of Design Promotion developed the first-ever framework to evaluate the design competitiveness of a nation based on three parameters; design policy, design industry and design culture. The National Design Competitiveness Power (NDCP) 2008, in its first report on a study of 17 countries, revealed that Italy topped the list while France and the US followed in the second and third position. India was 17th on the list. For us to move up the ladder, design has to evolve from being a vocation dealing with form and function to a strategy tool. Further, beyond consumption, we need to acknowledge that design has an inherent power to intervene and upscale at the level of paradigms to transform relationships with our immediate environment, resources and society at large. An everyday example is the ease of use that comes with good human interface design in the electronic gadgets. Every time we update the apps on our phones, someone has worked to improve the usability through an improved design. Appropriately, the pace of design is the most rapid in the information technology industry.
Interestingly, it started with the most functional areas of the house: the kitchen and the bathroom. Innovation in design for bathroom fittings was a tentative foray by the most popular brands. Similarly, modular kitchens with coordinated accessories such as a hob and a chimney were the precursors of modern kitchens.
As luxury furniture brands like Giorgetti, Fendi, Visionnaire and Ceccotti, and lighting companies like Flos, Brand van Egmond and Foscarini started limited activity through Indian representatives, a handful of Indian designers set the ball rolling for modernising the Indian design market. Indian stalwarts like Kaaru, Klove, Indi, Viya Home and Anantaya worked relentlessly to design, manufacture and deliver furniture, lights and accessories that would make any Indian proud of our design legacy.
To rework the legacy in a modern idiom has not been easy. The biggest challenge for Indian designers has been the lack of ancillary support. So when a designer creates a furniture piece or a new light, the components that go into making it a functionally refined piece are missing. As a result, he has to design its components, do extensive material research, test it and also find skilled workers to make it.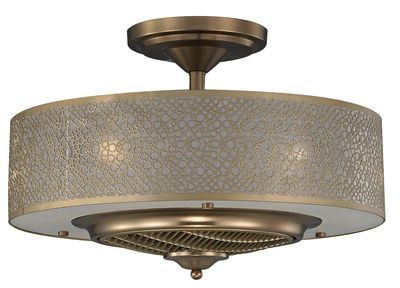 Creativity needs unfettered mental space and adequate prototyping support system. Right now, our designers have to design the piece and all that goes into its making. Of course, there is the business part of it that needs to be taken care of, in addition to bringing out new collections from time to time. Not to mention the lack of intellectual property rights and patent protection to prevent cheap copies from hitting the market. At this point, India is poised for a rabid consumption of design, and the worry according to Sanjib Chatterjee, architect and co-founder of Kaaru, a studio that put Indian craft design on the international play field, is the pace of consumption that is round the corner. "The stampede towards consumption created by consumerism does not augur well," he says. "Good design follows a contemplative mode. The classics took time to evolve, they did not happen overnight, as also the artisans refined their skills over generations."
Amsterdam-based Indian designer Satyendra Pakhale utilised the craft of a Bastar tribe in his design of B.M. Horse—a range of bell metal sculptural pieces. It is a perfect example of what Indian crafts can look like when executed with high precision tools available in other parts of the world.
There are others like Ayush and Geetanjali Kasliwal of AKFD design studio who are the happiest to handhold and train fresh minds in the rural sector. It is not for nothing that we term the current years as the 'Renaissance of Indian crafts'.
Most designers agree that National Design Policy and Indian Design Council remain divorced from the ground realities of the Indian décor design segment. There are multiple areas where support could be provided: training and re-training of labour, prototype labs and innovation hubs for ancillary support and promotion of cross-pollination of skills.
There are a growing number of NGOs and self-help groups that are supporting artisans in remote areas, but they seem to be working in silos. There is now a ministry for skill development, but the real challenge would be to connect the dots and land the right people with the right skills at the right doorsteps.
In Thiruvananthapuram, architect N. Mahesh has found a unique way to mark the culmination of his career spanning 40 years. He has taken design to the lowest denominator of society by posting a two-bedroom apartment design (578sqft) that costs under 06 lakh on two cents of land on the website mvironments.com. Anyone can take a printout, show it to a contractor and get it constructed.
Recently, a life-size model was set up in the city for the public to walk in and experience what the construction would look like. Needless to say, the response was overwhelming.
One reason that our cityscapes have ugly patches is because of haphazard extensions of poor dwelling units which are dictated by paucity of resources. Now, if every city got its five top architects to give such designs and the users of these designs were made aware of the options they have, would it not upgrade their quality of life?