And, the experimentation is not restricted to food. A unique restaurant ambience is a plus.
Every alternate day after work, another interesting job awaits Delhi-based food enthusiast Ayandrali D.—to look for a unique culinary experience. "After all, we work to eat," she says. "True happiness lies in trying out different cuisines at different ambiences. Once you experience it, it becomes addictive."
It is this pursuit of gastronomic happiness that has prodded Ayandrali to join a micro tour club, Eatlo, that periodically takes its members on trips within the city, exploring different eating joints and cuisines. "On one such trip, we were travelling through the lanes of Chandni Chowk when a strong fragrance of spices captured our attention and we started trailing it like a deer chasing the fragrance of musk," recalls Ramit Mitra, the founder of the group. "After some inquiry, we realised that we were in the hub of khansamas [traditional cooks] who were preparing a meal for an event. But on our request they served it to us as well."
Call it the effect of growing disposable income or global exposure, the new-age foodie is ready to experiment, not just with the food but also with the ambience. That explains why more concept restaurants are coming up across India.
Sample this: What would be your first reaction if a sumptuous meal is laid in front of you and there is a power cut as soon as you dig into it? Irritation, right? But a visit to Hyderabad-based concept restaurant Dialogue in the Dark could make you fall in love with dining in the dark. The eatery serves food in pitch darkness, allowing patrons to use all their senses, except sight, to relish the meal of their choice. To ensure that the sole focus remains on food, visitors are not allowed to carry any item that reflects light like mobile phones, metallic pens and watches inside the restaurant.
If you aren't happy yet, book yourself a meal at Kolkata-based Kaidi Kitchen—complete with the entrance resembling a huge prison gate, seating inside 'prison cells', waiters dressed as prisoners, and managers as jailors carrying fake guns.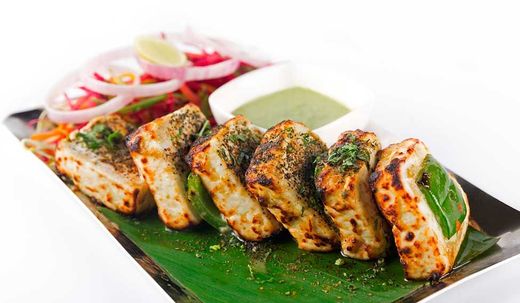 Those looking for a one-of-its-kind dining experience at an affordable price have the option to trade their drink at The Bar Stock Exchange in Mumbai. At the stock exchange-themed bar, prices of drinks depend upon their real-time demand and supply. For example, if the demand of beer is high, its price will shoot up. To make the trading process smooth, the bar has developed an app so that visitors can order drinks using it while monitoring prices in real time. "We are one of the most technologically advanced restaurants in the country providing happiness to the tech-savvy experimental foodie," says Mihir Desai, co-owner of the eatery.
For workaholics or entrepreneurs who can't take their eyes off their laptops, Social in Delhi offers the facility to use one floor of the eatery as office space. It is equipped with WiFi connection and has stationery and a conference room, where you can work from 9am to 5pm and then party hard. Of course, you have to pay a membership fee for it.
"These days, people are updated about global hospitality trends like concept restaurants. Once exposed to such experiences, they associate happiness with the same back home," says Rohit Ojha, owner of the Kaidi Kitchen chain.
Perhaps that is why, even peculiar concept eating joints like Please Don't Tell (PDT), which is based on the speakeasy model, are finding favour with food lovers. Launched nearly six months ago in Mumbai, PDT's location is not revealed and requires to be discovered by the visitor. "We mainly depend on word of mouth to inform people about the bar's location. The entry point is a red telephone booth where one has to dial a password and then enter," says Ashish Sajnani, PDT's owner.
Many believe that speakeasy bars date back to the beginning of the 20th century in New York City, which was then governed by a dry law. The controversial law prohibited distilling and consumption of alcohol. But protest against the law started raising its head in the form of hidden/speakeasy bars, which later evolved into night restaurants.
"It is this mystery that is our biggest USP; it proves to be a big marketing challenge, too," says Ashish. "But young India's pursuit of happiness has kept the business going strong so far."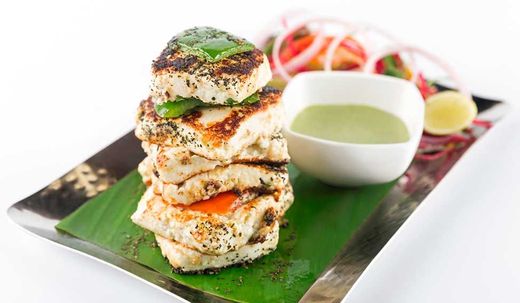 With joint families giving way to nuclear ones and ambitions prodding youngsters to migrate to big cities, people these days bond over food. "Gastronomic happiness has started filling an emotional gap. So, its importance is growing," says Vikas Pall, vice-president of B-Bar, which has live food counters. So, if you order teppanyaki and robatayaki in this Buddha-themed restaurant, chefs will prepare them on your table.
Luxury hotel chain ITC's chef Vikramjit Roy, however, says that the evolving Indian kitchen is behind this hospitality revolution in the country. "Courtesy the media boom and easy availability of raw material, cooking at home has seen a sea change in the last few years," says Roy, a pioneer of fusion food. "Italian and Chinese are no more cuisines alien to homemakers. So when they go out, only unique offerings make them happy, and [that is why] you see so many concept restaurants mushrooming and unusual cuisines finding a place in hotel menus of late."
So, it doesn't come as a surprise when after being in the hotel business for the past one decade, Waterstones Hotel recently launched a nature-themed concept restaurant, Waterstones Bar & Grill. The place has inverted potted plants gracing the ceiling, grass and ferns adorning the surroundings, earth-inspired chairs and tables, a live waterfall behind the bar and glass walls that give the feel of sitting under the sky in the lap of nature. "In urban spaces, being close to nature brings happiness," says Gayle Henriques, general manager of the restaurant. "It is this idea that prodded us to come up with the place. After all, we all want to live in a happy world."