He was very goodlooking and we used to get a lot of proposals for him. So, he told my mother that he did not want to get married. In the beginning, there was a little resistance from my mother.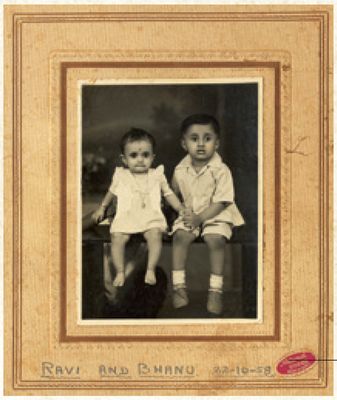 Bhanumathi Narasimhan simply adores her brother. "I am privileged to be his sister," she kept saying during our conversation. Her brother is eminent spiritual guru Sri Sri Ravi Shankar, founder of the Art of Living Foundation.
Bhanumathi has authored Ravi Shankar's official biography titled Gurudev: On the Plateau of the Peak: The Life of Sri Sri Ravi Shankar. The book is scheduled to be released on January 11, Bhanumathi's 60th birthday, in Bengaluru. In an interview with THE WEEK, she recalled their childhood years and said Ravi Shankar was spiritually inclined even as a child. Excerpts:
What prompted you to write the official biography?
I travel worldwide, and many friends used to say, 'Tell us more about your brother'. I used to tell them that I would write a book. When I started to write, I felt there were so many magical moments which people would enjoy reading. I have written this from a sister's viewpoint. I have touched upon our younger days. I have been privileged to be his sister, so I know a few more things than others do.
Can you tell us about your home and your parents? Were they religious and conservative?
My mother was quite religious. She used to do all the pujas and knew all the chants by heart. My father was very spiritual. He used to tell stories, give scientific explanations, and these stories would have morals. That was the way he introduced us to the Ramayan and the Mahabharat. Every day he would tell us a story. It was a beautiful atmosphere in the house, very friendly and cordial, and there was no stress.
Who was more spiritually inclined as a child, Ravi Shankar or you?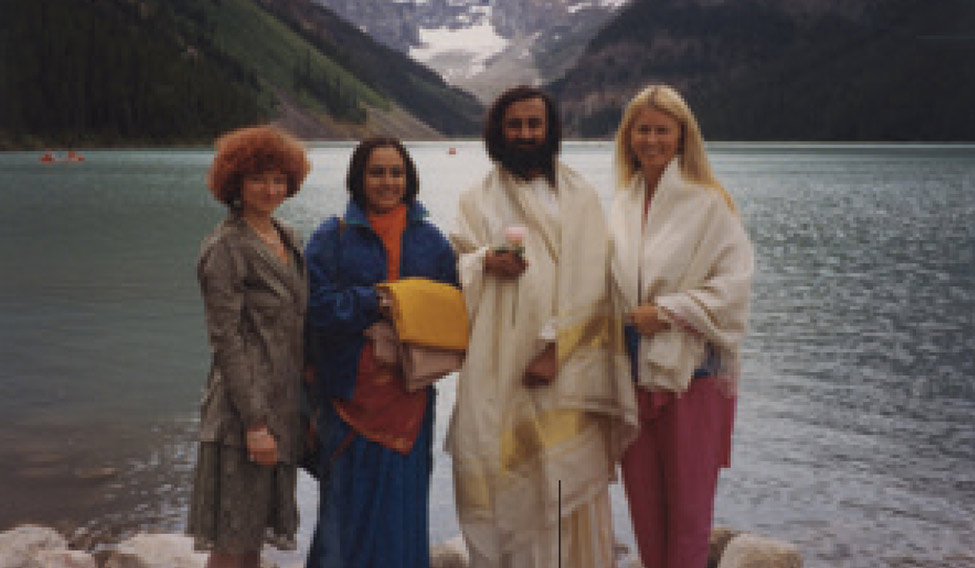 What do you think? [laughs]. It was him. I remember even as a child, his favourite words were 'close your eyes and keep a smile'. They have not changed to this day. Now, when we are meditating, he says the same. He was very creative and dynamic. He would meditate and had an air of calmness around him. All our school friends and seniors talked to him about their problems. At that time we thought friends always want to glorify their friends. But now, when we look back, we realise that his presence was really so powerful.
When did you first feel that your brother is different?
It is hard to say as ever since I knew him I have followed him. When we were growing up, 40-50 years ago, the values were very different. There was a sense of sharing and belonging. My brother used to celebrate the birthdays of saints. He used to focus more on higher aspects and was really interested in yoga and meditation. He wanted equality everywhere, and wanted to help others. I don't think he wanted to become a doctor or engineer. My father was a famous astrologer who knew that he [Ravi Shankar] was born for a higher purpose. So, he encouraged my brother to do sadhana. He [Ravi Shankar] was interested in science, and was a very bright student. He always wanted to study science, and would not study anything else.
A person who was interested in science turned into spirituality. Isn't it surprising?
Science is all about 'what is this and how is this possible'. It is about constant inquiry. But, there is a stage when even science stops. The question mark becomes exclamation. I feel scientific temperament can take you closer to spirituality, and it is not opposite to spirituality. I feel they go hand in hand. He [Ravi Shankar] has the quality—the scientific temperament and spiritual aspects.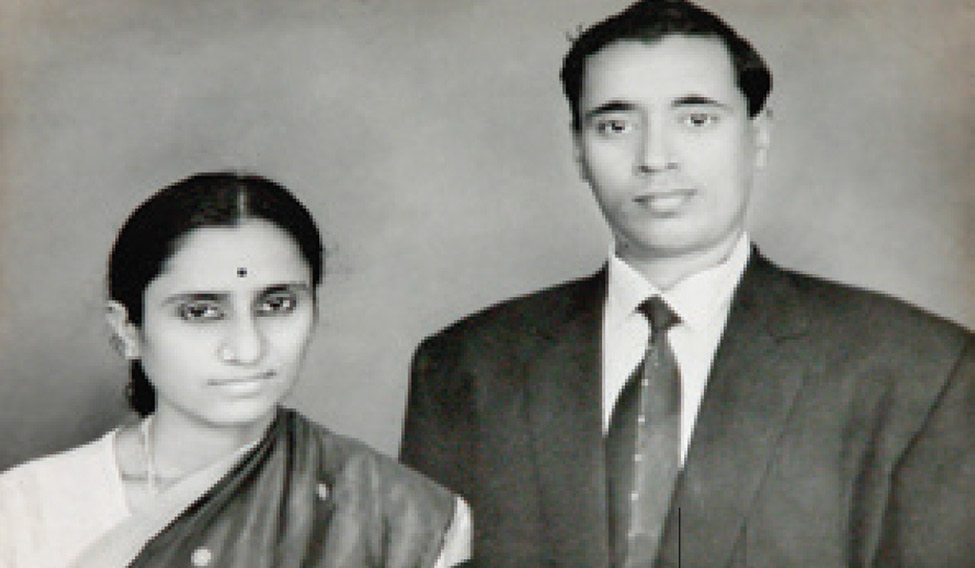 I read an incident about milk powder, and found it very interesting. Can you please elaborate?
I was making myself a cup of tea and was using the dairy creamer. That got me thinking about how we [Ravi Shankar and she] used to fight for milk powder as kids. Both of us liked milk powder and our mother used to hide it. But, see how life changes, these things don't attract us any more.
He [Ravi Shankar] was very naughty and used to play pranks. He had once replaced all the files in father's briefcase with toys. Father took it to his meeting and, when he opened it, he saw our toys. It was April Fool's Day and we had played a prank.
He is so humorous and at the same time is so highly refined, so spiritual and yet so approachable and human. I have tried to capture that side of him in the book.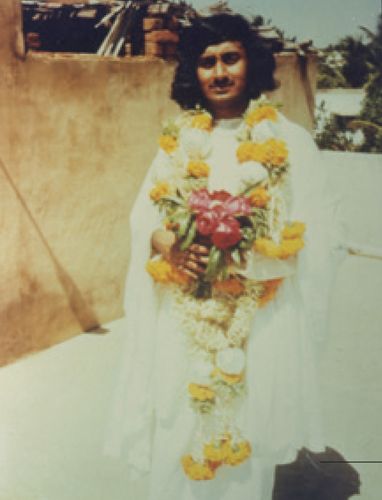 Ravi Shankar has been a mediator in a number of conflicts. The ability to resolve conflicts and dispute is very rare. Did you notice it in him as a child?
Yes. I told you about the milk powder incident. So my [paternal] grandmother would ask our mother to let us eat [milk powder]. Mother would say it is not good for health. So, there would be a conflict, a cold war, and my mother could not openly say anything to her mother-in-law. When my brother noticed it, he would be the first one to patch up things between them. He would talk to both of them separately. He would tell grandmother that mother always praised her cooking. Then, he would go to mother and tell her how grandmother praised her. So, things get resolved.
You have mentioned the Colombia conflict and the meeting with the Farc rebels in the book.
We were there for three days. During our meetings we saw how even hardened militants can change. On the third day, they said we want to follow Gandhian ways and principles. What touched me was the fact that they didn't know English. For three days, during three rounds of talks, they meditated with us, and they trusted someone whom they had not even seen. His [Ravi Shankar] presence there transformed them. He could have sat here and not gone to Colombia, but he wants to see happy people everywhere. They called him maestro. I have written in the book that their commander-in-chief got two stones and he asked my brother to bless the stones.
Your work is going on in 156 countries. Such a huge work will require huge funds. What are Gurudev's views on money?
Our finances are well organised. We have 13 trusts which take care of different aspects, and we have 68 trustees who have beautiful vision. We are the biggest non-government voluntary organisation, so the money part is taken care of from the donations that we get for our programmes.
How does Ravi Shankar look at money?
Gurudev says that an empty bowl cannot do charity. If you wish to do charity, you should have money. That is where his practical wisdom comes to help.
Does your brother get affected by anger and frustration?
At times he does. When he sees violence, and manmade troubles, that is when he gets affected. But, it is not like anger. He never holds anyone responsible. It is not about any personality or general anger. He will educate, instead.
Who was he more close to, mother or father?
Mother. I was close to father. But, both of them became his devotees. When he turned 30, they realised his calling. He was very goodlooking and we used to get a lot of proposals for him. So, he told my mother that he did not want to get married. In the beginning, there was a little resistance from my mother. But they supported him after they realised that he has come for a higher purpose. My father, being a good astrologer, knew what Gurudev is.