Arvind Word Power: English-Hindi- A Dictionary With a Difference
_By Arvind Kumar _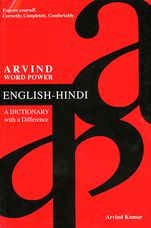 _Published by Arvind Linguistics Private Limited _
Price Rs595; pages 1,350
The tussle between English and Hindi―both official languages of India―has been going on for quite some time. Both languages have passionate supporters, who extol the virtues of their choice and argue why it should be accorded precedence. However, as tools of communications have shrunk the world into a village, mastering both would be a sensible decision. Arvind Word Power English-Hindi is a handy tool for such enthusiasts.
Arvind Kumar, the author, says the dictionary "seamlessly juxtaposes English and Hindi vocabularies and helps the user find the correct Hindi equivalent for English words."
The dictionary is useful for people who think in one language and want to express themselves in the other. Moreover, it factors in typical Indian settings and contexts, making it more authentic.
A Strange Place Other Than Earlobes: Five voices, seventy poems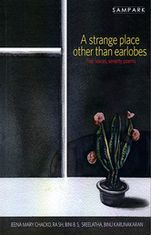 _By Jeena Mary Chacko, Bini B.S., Ra Sh, Sreelatha, Binu Karunakaran _
_Published by Sampark _
Price Rs195; pages 162
A Strange Place Other Than Earlobes is an anthology of poems by five Malayalis, most of whom met each other on Facebook. Most of the poems in the collection are connected to each other by their corporeal themes, which uses human body as a driving force of thought.
A Field Guide to Happiness: What I Learned in Bhutan about Living, Loving, and Waking Up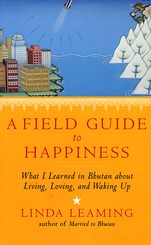 _By Linda Leaming _
_Published by Hay House India _
Price Rs299; pages 233
Linda Leaming has been dividing her time between Nashville and Bhutan for the past few years. Before that, she had lived exclusively in Bhutan for some time. Life in the Himalayan kingdom has given Leaming a new perspective about happiness, and A Field Guide to Happiness is her way of sharing the secret.
Calcutta Diary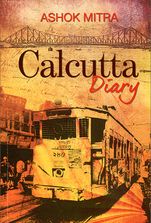 _By Ashok Mitra _
_Published in India in 2014 by Paranjoy Guha Thakurta _
Price Rs345; pages 300
Thirty-eight years after it was published in London, Ashok Mitra's Calcutta Diary gets an Indian reprint. This collection of essays, most of which appeared in Economic and Political Weekly from 1972 to 1975, represents "a climate of mind, which is essentially Bengali". A trenchant criticism of state violence in the early 1970s in West Bengal, the book throws light on some of the darkest days of modern Indian history.
Startup Capitals: Discovering the Global Hotspots of Innovation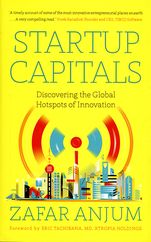 _By Zafar Anjum _
_Published by Random House India _
Price Rs499; pages 260
Startups have changed the way the world does business. From IT ventures to taxi services, there is hardly any sector that has not been touched by them. They thrive well in certain ecosystems and in this book, Zafar Anjum takes a look at some of the world's major cities that nurture startups.
In the Country of Longing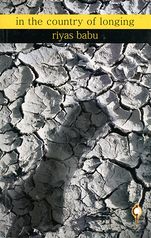 By Riyas Babu
Published by Darpan
Price Rs295; pages 247
It was a reporting assignment in Darfur that changed Riyas Babu's life forever. The casual brutalisation of children that he saw there left him shocked and helpless. Yet, it motivated him to write In the Country of Longing, a novel rooted in the realities of life. His protagonist, a young journalist, gets himself entangled in the troubled life of the refugees, which sets him on a course across continents, in search of truth.