Most of these drug queens, say the police, are usually above 40 and have toy boys to help run the trade.
A fan whirs desperately, trying to slice through the treacle-thick humidity in Kolkata. Files clutter the wooden desk in the Alipore courtroom. At noon, a plump, middle-aged woman struggles to stay vertical in the centre of the room. She is one of Kolkata's many drug queens, Deepti, and has been charged with the intention to sell cannabis under the Narcotic Drugs and Psychotropic Substances (NDPS) Act. If convicted, she faces a minimum of ten years in jail. This could be extended to 20 years.
The defence has argued she is unwell. It was after several rounds of thorough medical tests that she was cleared for a court appearance. "She is a gutsy lady," says a court official.
The assessment seems correct; for years, with her posse of goons, Deepti has been running her 'business' ruthlessly. She had links with policemen, who would stay clear of her area. But, when Behala, in southwest Kolkata, fell under the jurisdiction of the Kolkata Police in 2011, the cops closed in on her. "We believe that she controlled more than a few areas in the city. Her empire stretched from the port area to Thakurpukur and Behala," says a police officer. Among her clients were students from the Indian Institute of Management Calcutta.
Deepti is just one member of a sorority of notoriety. In the past few years, across Punjab, Delhi, Haryana, Kolkata, Agra, Mumbai and Chennai, more and more women have grabbed higher positions in the drugs trade. Some of them may have been coerced into the trade, but they are no longer willing to be victims. They are not just couriers, but have, at times, become kingpins and active agents in the trade. Among them is Chandigarh's Bala, about 50, who was arrested in 2013 and sentenced to ten years in jail in May 2015. Part of a denotified criminal tribe, Bala was a purveyor of smack, or heroin. She graduated from petty theft to the lucrative drugs trade. Operating out of Sector 38, she had a network of young boys who would ride around on motorbikes, finding addicts and delivering smack. So far, the police have failed to identify her source of supply.
When she was caught, Bala apparently told the policeman that she would give him 05 lakh if he waited for 30 minutes. "I haven't got caught in nine years. I don't want to do it now," she reportedly told Amanpal Virk, the Punjab Police officer who nabbed her.
"Drugs is one business that we can safely classify as gender neutral," says a former cop who used to head the National Narcotics Bureau.
Most of these women deal in cannabis, smack or party drugs. In Punjab, bhukki, or poppy husk, is the rage. It is cheap—a small packet sells for about Rs 50.
In Kolkata alone, more than a handful of women are part of the nexus. Bhabhi, Mehtab Bibi, Lakshmi and her daughter Saraswati, and Sumitra Devi Jhadav—names that the sleuths in Lalbazar reel off—have all dabbled in the business of addiction.
A prosecutor, who has spent years fighting drug-related cases, says the number of women accused of selling drugs has increased in the past five or six years. "Earlier you would hardly see one or two women being charged with drug-related offences," he says.
"It is easier for women to operate," says a senior police officer. "We can't arrest them from dusk to dawn. The business flourishes in that time." And, to search a woman, you need women constables, who are in short supply. They are also tougher to catch. For instance, a constable from the Sealdah police station was rooted to his spot in horror when the perpetrator he was chasing went to the middle of the railway platform and disrobed. "She was naked and there was nothing he could do but come back," says a senior police officer. Another team was sent, this time armed with female officers, but it was too late.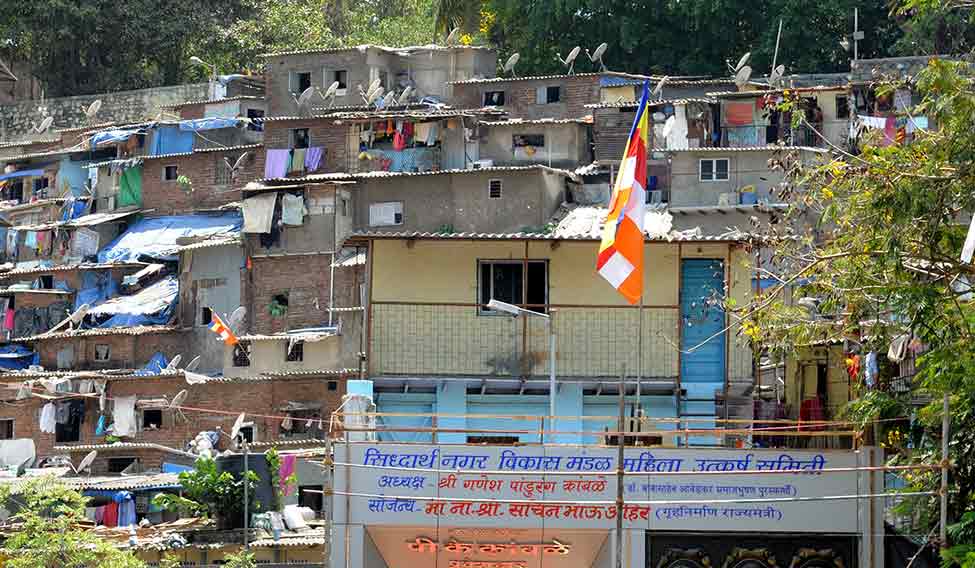 The romanticised idea of a drug queen was born in the narrow lanes of Mumbai last summer. Shashikala Baby Patankar, 55, was the empress of Meow Meow, the street name for mephedrone, a party drug. A hundred policemen from three states were hot on her trail before she was finally nabbed in March 2015. From her tiny house in the slums of Worli, Patankar ran a business that hooked many youngsters and helped her buy homes in Pune and Lonavala. According to deputy commissioner of police Dhananjay Kulkarni, she has property worth 015 crore in Mumbai. After her arrest, Patankar told the police that her source was a man named Samuels and the drug came from outside Mumbai.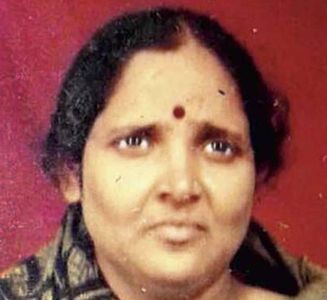 "The reason she was successful was that she slept through Mumbai's police department,'' says a police officer. "She was very egalitarian that way. It didn't matter what the designation was.''
In March 2015, the Mumbai Police seized 114kg of mephedrone from the Satara home of police constable Dharamraj Kalokhe. They later found 12kg of the drug in his locker at the Marine Drive police station. Apparently, Kalokhe and Patankar were close and a few other policemen, too, had helped her. In April, the Mumbai Police arrested Patankar.
Two months later, an NDPS sessions court granted her bail, saying she was not in possession of the mephedrone the police seized from Kalokhe. Also, lab tests found that the material seized was ajinomoto, not mephedrone.
"My mother had been framed," Patankar's son, Satish, told THE WEEK. "She is innocent and the cops have been trying to frame her despite the seized consignment being ajinomoto." Not only her son, but several residents in Worli also speak up for Patankar. Because of her clout and presence, they treat her as a "star".
But long before Patankar hogged headlines, there was Zohra, alias Chaman, who, with her husband's first wife, led the Delhi Police on a merry dance for ten months. Her husband, Sharafat Sheikh, one of India's biggest drug lords, owned 22 properties worth Rs 10 crore across India. In 2005, he was arrested and booked under the Maharashtra Control of Organised Crime Act (MCOCA). Zohra, then 33, inherited his crime network and used Nizamuddin Basti, in the heart of Delhi, to continue his business of selling smack. The police found it difficult to identify her as she always wore a burkha. Eventually, however, she was arrested, booked under MCOCA and has since been serving her sentence.
More recently, in January 2015, the police busted a drug ring in Panchkula, on the outskirts of Chandigarh, and found 20-year-old Amandeep Kaur at the heart of the trade. An engineering student, she found two intoxicants—love and heroin—when she met Ebere Egnou, a Sierre Leone national. They would buy the drug, book a hotel in Sector 5 and distribute it to clients. After Egnou was arrested, Amandeep continued the business, but was soon caught.
Amandeep, it seems, was an aberration. Most of these drug queens, say the police, are usually above 40 and well seasoned. "No one will sell you anything unless you know the person or come referred. This way, they are protected and aren't easily caught," says a police officer. And, they usually have toy boys to help run the trade. These men are usually much younger and often "in a conjugal relationship" with the women, says an police officer in Kolkata.
Patiala's Prakasho Kaur, a drug dealer in her late forties, had a driver much younger than her. "He would know all the roads and bylanes, just in case she needed to make a getaway. He also lived with her like a husband," says Virk. "These drivers are paid Rs 20,000 or more a month and are given a share in the profits." While the police caught Prakasho in 2013, her driver managed to escape.
Prakasho started out as a petty criminal, like many other women in the drugs trade. She got into the drug business when she broke her shoulder. She would get bhukki from Madhya Pradesh and Rajasthan, where growing opium is legal, and would sell them in puriyas (pouches).
Like Prakasho, there are several other women running the drugs trade in Punjab and Haryana. "Women from the denotified tribes run a flourishing trade in Ambala," says Rajbir Deswal, inspector-general, Haryana Police Academy. "It is an issue of urban policing." He says people of these tribes in the urban areas are often involved with drugs, illicit liquor trade and property hoodwinking.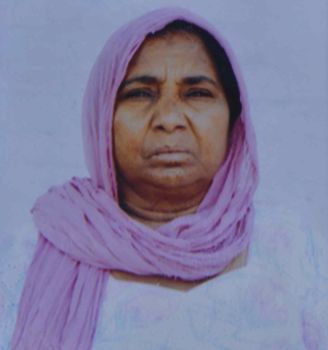 The women run the trade out of ghettos that are difficult to penetrate. "Often, they have a container hidden in the depths of their homes," says Deswal. "They also have a car parked outside so they can get away." If they do get caught, they have a standing counsel who will immediately get them bail. Well-versed in law, they know how much to get rid off so they are charged with only personal consumption.
Down south, in Chennai, lives one of the oldest felons in the business, 77-year-old Krishnaveni, who graduated from selling illegal liquor to marijuana more than 30 years ago. "She found the contacts in jail," says Rajeesh Babu, a police officer who nabbed her last. "She has links with suppliers from Andhra Pradesh and Madurai." Reportedly, Ganja rani, as she is known, distributed the marijuana herself. She has 40 cases against her and has been jailed five times under the Tamil Nadu Goondas Act. She was last caught in September 2015 with 45kg of marijuana in her possession. "The problem is that she gets bail very easily because of her age," says Babu. "But there is no way that she will stop her business."
Her stock is usually hidden in one of the many huts in her locality, near the T.P. Chatram police station. "And, if police venture into the area, the whole locality warns her. Before we know it, the stuff would be gone,'' says Babu.
What sets her apart from ordinary drug peddlers is her willingness to spill blood. Her son, Sekar, died in a gang war. Apparently, Krishnaveni told two of her men to bump off her son's killers.
Violence is also the norm in the Nizamuddin Basti in Delhi. The price of ratting on a drug dealer is death. "If you complain, the thugs will come to your house to ensure that you don't ever do it again," says a local resident.
"Women are no different than men in the drugs trade," says a police officer in Kolkata. "If anything, they are more aggressive."
WITH ANUPAM DASGUPTA
My life is a Hindi film
Over the years, Metiabruz has become part of the suburban badlands of Kolkata. The usual crimes include drug trafficking, intimidation and honour killings, and there is also a mafia-controlled black market. One of the main characters of this areas is Sumitra Devi Jhadav, who has been jailed twice for selling drugs and once for selling illegal liquor.
Her home is surrounded by temples. Mohammad Ashraf, neatly dressed and quiet, opens the door. He immediately lays out two chairs and disappears. The police claim that he, 20 years younger than her, was her paramour and the man who was the face of the business. "He would get free sex and she would use him to sell her drugs," says a police officer. "These women often operate like that."
If there is anything between them, it isn't evident. The only giveaway is that he lives with her in the tiny house dominated by one large bed.
Inside her home—a tiny hut with a bright blue tarpaulin sheet just above the roof—gods of every faith smile down, keeping her lucky streak alive. "You can't take a chance," she says with a smile. The police say her supply comes from Rajasthan and her empire stretched from Cossipore to Chitpur in Kolkata. Her husband, Gaina, created the network before succumbing to the heroin he sold. After his death, she stepped into his shoes.
She exudes the spirit of entrepreneurship. She buys saris from Burrabazar, at the other end of town, and sells them in her locality. She even rents out a carom board for 110 an hour to the local children.
Drugs are just another commodity for her to trade. It is really a question of supply and demand. "I was innocent," she says. "My life is a Hindi film. I got married when I was 12 years old." Her father found a boy and, a quick wedding later, she was bound to him for life. "He was wonderful at first. But then he fell into bad company there and started using and selling," she says.
She had six children; two of them died. Their pictures, surrounded by dried, white flowers, are placed amid the gods. "The third picture is of my husband's," she says. In Kolkata, women drug dealers often inherit their husbands' business. Sumitra is no exception. "He died ten years ago. I begged him to tell the police the truth about the drugs. But he didn't listen," she says.
The first night in jail was difficult, she admits. "I was terrified that, like Rakhee, in a movie I had seen, they would tattoo my crime on my forehead," she says. "I never ate anything all day. Two or three days later, I figured out how the system worked. The food in jail has improved though. Now we even get fish and eggs," she says, as she unwraps greens bound in newspaper to feed rabbits. There are three of them in a cage. "My granddaughters," she says with a smile.