The devolution of powers means that the commission will not be a regulatory monolith like MCI, which the community health expert Dr Rama Baru likened to a "medical mafia".
The patient has been identified: It is India's health care sector. The diagnosis has been made: It is a severe case of corruption, apathy and maladministration, mainly in the Medical Council of India (MCI), the apex body that regulates medical education, training and practice in the country.
The doctors—in this case, elected representatives, medical professionals and legal experts—all agree that immediate treatment is needed. But, they are still squabbling over the proposed cure, which is the National Medical Commission Bill, 2017, tabled in the Lok Sabha by Union Health Minister J.P. Nadda on December 29 last year.
The government says the bill will overhaul medical education by bringing in "transparency" and "accountability", but the Indian Medical Association, an influential organisation that has around three lakh allopathic doctors as members, has opposed it. On January 2, the government was forced to refer the bill to a parliamentary standing committee, after the IMA began a 12-hour nationwide strike to prevent the bill from being passed.
The bill proposes to replace MCI with the National Medical Commission, a 25-member body comprising a chairperson, 12 ex-officio members, 11 part-time members, and an ex-officio member secretary. The chairperson and part-time members would be appointed on the recommendation of a "search committee", headed by the cabinet secretary and comprising the chief executive officer of NITI Aayog, the Union health secretary and experts from the fields of law, management and public health.
Unlike in MCI, whose members are registered medical practitioners elected by ballot, the proposed commission would be constituted largely by the Union government. Only five part-time members would be elected by registered medical practitioners. A key provision in the bill is the setting up of four autonomous boards—one each to regulate undergraduate medical education, postgraduate education, medical assessment and rating, and ethics and medical registration.
The devolution of powers means that the commission will not be a regulatory monolith like MCI, which the community health expert Dr Rama Baru likened to a "medical mafia"—a nexus between corrupt doctors and politicians. Baru was part of MCI's ethics committee, formed after its national president Ketan Desai was arrested for allegedly accepting Rs 2 crore as bribe to grant recognition to a medical college in Punjab. Baru said Desai had built a network of doctors across the country, and had tied up with politicians to sanction medical colleges in exchange for bribes of several crore rupees. "Those within the profession had lost trust in MCI," said Baru.
In 2016, a parliamentary standing committee chaired by Ram Gopal Yadav, MP, found that there were "issues related to corruption" in MCI, and that it had failed to fulfil its responsibilities. "The quality of medical education is at its lowest ebb; the current model is not producing the right type of health professionals…," said the report.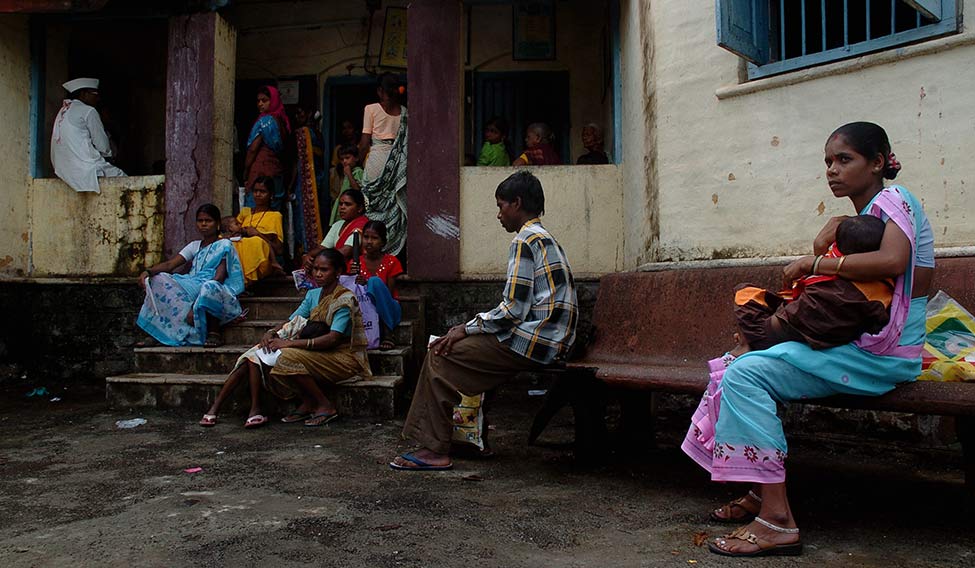 Apart from replacing MCI with the decentralised commission, the bill also envisages a medical advisory council, which will help the commission shape policies and initiatives related to education and training. The council will have members nominated by states and Union territories.
"The idea is to shift from election to selection; and the search committee would select candidates through transparent processes. The professionals nominated by the government would be persons of high integrity," said a NITI Aayog official who was involved in the drafting of the bill.
The move from election to nomination has been welcomed by doctors who feel that MCI elections were rigged. "Good doctors would also not vote, because they didn't trust MCI," said Dr Samiran Nundy, senior consultant at Sir Ganga Ram Hospital in Delhi.
The IMA, however, has sharply criticised the commission's "bureaucrat-heavy" composition and its "inadequate representation" of medical professionals. "If the government had wanted a leaner body than MCI, it has not reflected in the bill," said Dr K.K. Aggarwal, former IMA national president. "With a total of 150 members in the commission, the number exceeds that of MCI (130). Decision-making powers are now concentrated with the three members [each] of the four autonomous boards."
Baru said the bill did not address the issue of breaking the nexus between corrupt doctors and politicians. Rather, she said, by giving complete control to bureaucrats, the bill leaves the system even more vulnerable to "political interference, lobbying for posts and manipulation". Baru, too, feels that the representation of those within the medical fraternity is inadequate.
The bill has also been criticised for proposing lax procedures in inspecting private medical colleges and regulating fees. Under MCI, a medical college would undergo "phase-wise" inspections before being granted recognition. MCI could debar colleges who repeatedly fail to meet the standards, and, in extreme cases, even de-recognise them.
One such case is that of Chintpurni Medical College at Pathankot in Punjab, which received permission to begin operations in 2011-12, and was later debarred after subsequent inspections revealed deficiencies related to faculty and facilities. Dr Sushil Garg, president of Chintpurni Medical College Parents' Association, said the college continued to function even after being debarred. "During inspections, they [college authorities] would manage faculty requirements by bringing in ghost faculty [faculty that would only exist on paper]," said Garg. "Once, during an inspection, which was conducted on counting day [of an election], the management told MCI inspectors that no teachers were available because it was a government holiday. It was untrue. The holiday was on polling day, not counting day."
Instead of improving on the existing regulatory framework, the bill proposes to do away with the "inspector raj" altogether. It says "third-party agency or persons" can be hired and authorised for inspecting, assessing and rating medical institutions, and proposes monetary penalties in case of any violation. Officials at the health ministry say the idea is to "open up" the sector, get more private players to set up medical colleges, and ensure that there is "greater supply" of quality medical professionals.
"MCI's inspector raj had created fear among honest, genuine investors who wanted to set up medical colleges, and created a mechanism for blackmailing them in return for approvals," said the NITI Aayog official. "This bill will allow honest people to set up colleges and address shortage of doctors."
As per the bill, a key function of the commission will be to "frame guidelines for determination of fees in respect of such proportion of seats, not exceeding 40 per cent in private colleges and deemed universities". Experts feel that it leaves room for market forces to commercialise medical education. "Why only 40 per cent? That, too, up to 40 per cent, which means zero to 40?" asked Sujatha K. Rao, former Union health secretary. "There are Supreme Court rulings directing states to constitute tariff committees to arrive at reasonable fees. Why is that being diluted? What if a private college charges 050 lakh a year? What is the oversight mechanism for overcharging and exploitation?"
She also disagrees with NITI Aayog's argument that investors get returns through fees. "Why is medical education being treated as an investment, when the global view is for treating it as a public good? Why should one need 0400 crore to set up a medical college? This clause will only create inequity, restrict access to a large number of meritorious [students] who want to become doctors, and make availability of doctors in rural areas or for primary care impossible, and medical care expensive," she said.
To solve the shortage of doctors in rural areas, the bill proposes a bridge course "for practitioners of homeopathy and of Indian systems of medicine to enable them to prescribe such modern medicines". The IMA has bitterly opposed this clause, saying "unscientific mixing of systems… will only pave the way for substandard doctors and practices".
"Since 2010, the government has been pursuing the idea of strengthening subcenters with a cadre of public health doctors trained for three years in medical colleges, much like the 'licentiate in medicine and surgery' in the British times," said Rao. "This later spun into a bridge course of six months or so for AYUSH practitioners who are trained for five years, empowering them to prescribe a list of allopathic medicines."
Rao feels that this provision, in its current form, can be abused, by way of legalising the current practice of AYUSH doctors prescribing allopathic medicines. "It will also enable them to pursue sham courses and work at any level, not just primary care," she said.
Anupriya Patel, minister of state for health, told THE WEEK: "Any decision to allow bridge courses in modern medicine to AYUSH practitioners will be taken only by unanimous consent of all members present in the annual joint sitting of the NMC, and the councils for homeopathy and Indian system of medicines. Every single member will have a right to veto the proposal. Hence, there are strong safeguards provided. Detailed procedures and guidelines would be prescribed before any such decision is taken in the joint sitting."
The bill also provides for conducting a licentiate exam, or an exit test for MBBS graduates to maintain standards. But experts have opposed this provision, too, saying the focus should now be on providing quality medical education.
"This test is desirable, but India is not ready for it, though a three-year period has been given for it to get operational," said Rao. "For ensuring and maintaining a standard, the examination will have to be above average. This will mean that students from several backward states who cannot afford private tuitions may not be able to crack the examination. There will be a lot of problems in the interim, till such time that college standards do not improve."
WITH ANIRUDHA KARINDALAM