Barely half an hour after the election commission announced the dates for the assembly election in West Bengal on March 4, Chief Minister Mamata Banerjee declared her party candidates for all 294 seats. The swiftness seemed intended to put pressure on the CPI(M) and the Congress, whose growing closeness has rattled Mamata and her Trinamool Congress. On March 7, when the CPI(M) came out with its first list of candidates for 116 seats, its veteran leader Biman Bose said his party was "working at an understanding with the Congress to ensure that the anti-Trinamool vote is not divided". With no news on the BJP's game plan and on its alliance with the Gorkha Janmukti Morcha (GJM), Mamata's poll strategy is aimed at keeping the CPI(M)-Congress combine at bay.
With the seven-day polling starting less than a month away, Mamata is taking no chances. She has fielded 94 new candidates, mostly well-known personalities from non-political backgrounds. "A non-political person could easily be accepted by the party workers," said a Trinamool MP. "The party has become big in the last four years and there are many contenders. So, perhaps, Mamata Banerjee felt that it would be better if more and more non-political people could be accommodated." Around 20 MLAs have been denied ticket. "We have too many leaders but few seats," said rural development minister Subrata Mukherjee. "So, many would have to take a back seat."
But party leaders and workers are not too happy. Workers from Burdwan, Birbhum, Malda, South 24 Parganas and Howrah joined a protest march to the party office in Kolkata and accused senior Trinamool leaders of misleading Mamata. In Howrah, workers blotted out from the walls the name of cricketer Laxmi Ratan Shukla, who was named candidate. Mamata, however, has told party workers to leave the party if they were not happy with the candidates.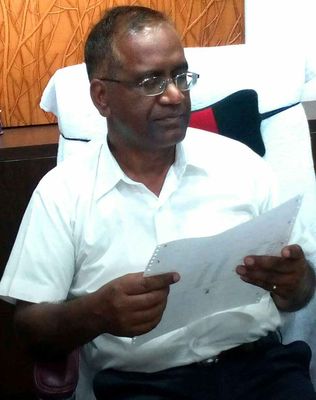 Some of her choices angered the opposition as well. For the first time in the state, a serving police officer has been declared a candidate. Due for retirement in October, James Kujur, additional police superintendent of Jalpaiguri district, is contesting from Kumargram in north Bengal. Kumargram is reserved for the Scheduled Tribes, and apparently Mamata could not find a suitable candidate from her own party.
Both the Congress and the CPI(M) have complained to the election commission about Kujur's candidature. "If a serving police officer is a candidate, then will this administration be impartial and neutral during election?" Rabin Deb, CPI(M) state secretariat member, asked Sunil Gupta, chief electoral officer of Bengal.
Kujur said he would opt for voluntary retirement and resign. "I am surely going to be relieved from my administrative job soon. The decision is pending," he said. Amid the controversy, Trinamool general secretary Subrata Bakshi said, "There is always scope for change."
In Siliguri, Mamata has fielded former footballer Bhaichung Bhutia. Bhutia was the Trinamool candidate from Darjeeling for the last Lok Sabha election; the BJP's S.S. Ahluwalia defeated Bhutia with support from the GJM. The CPI(M) has made considerable gain in Siliguri in recent years thanks to the leadership of its former minister Ashok Bhattacharya, who is the mayor there. Bhutia is all set to be pitted against Bhattacharya in the assembly election.
Mamata had also announced the candidature of former GJM leader Harka Bahadur Chettri in Kalimpong. But Chettri said he would not fight the election as a Trinamool candidate. Chettri is well aware that if he contested the election on a Trinamool ticket, it would be the end of his political career—Trinamool is opposed to the formation of Gorkhaland. "So he decided to stand as an independent candidate. He would not have any problem if the Trinamool Congress supports him," said K. Lama, an associate of Chettri.
In South 24 Parganas district, which has 33 assembly seats, Mamata has decided to field expelled CPI(M) leader Abdur Razzak Molla, who has won every election since 1972. She had to turn to Molla, despite opposition from party workers, as the Socialist Unity Centre of India (SUCI)—her former ally with a huge presence in the district—is all set to support the Congress and the CPI(M). Once a fiery critic of Mamata, Molla was badly beaten up by Trinamool leaders in South 24 Parganas three years ago. But with the CPI(M) allying with the Congress, Molla sees no harm in joining hands with Mamata. "After all, I will have to nurture my constituency," he said. Molla, however, will be contesting from Bhangore, and not from Canning Purba, which he has held for more than four decades.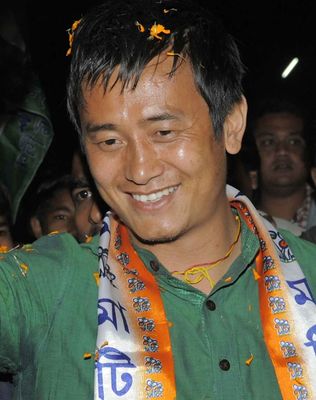 Another reason why Mamata got Molla on board is to appease the Muslim voters. She has also roped in Siddiqullah Chowdhury, state chief of the All-India United Democratic Front, as her candidate in Mangalkot in Burdwan. The CPI(M) has also made inroads into the constituency, which has a considerable Muslim population and was also one of the places where the National Investigation Agency unearthed the sleeper cells and terror modules of Jama'atul Mujahideen Bangladesh in 2014.
Vaishali Dalmiya, daughter of former cricket board president Jagmohan Dalmiya, sought and got a Trinamool ticket. "I have been doing social work for the last 20 years. And I knew Mamata didi, and was moved by her social work as chief minister of the state. So I approached her for a ticket and she approved that," said Vaishali. She is one of the directors of the family-run M.L. Dalmia & Co Ltd and recently ventured into film production. She is also a close friend of former cricketer Sourav Ganguly and has requested him to campaign for her. "He told me he would not only campaign for me, but also seek my help to construct a stadium in my suburban constituency in Bally if I win," she said. "I wanted a suburban constituency from didi as it would be easy for me to do all the social work."
With celebrities like Vaishali, footballer Syed Rahim Nabi and actor Soham Chatterjee joining the Trinamool Congress, it looks like the Saradha scam, which unified the opposition in the state, has done little to dent Mamata's popularity. In fact, Mamata's list of candidates also features the name of Madan Mitra, who is in jail for his involvement in the scam.
Meanwhile, the BJP is yet to work out an alliance in the state. Also, unlike in the 2014 Lok Sabha polls, Prime Minister Narendra Modi won't be touring the state. "He will not travel across the state this time," said a BJP leader. "We are really lagging behind." The GJM, too, is keeping its cards close to its chest. It had allied with the BJP in the Lok Sabha polls. "We will take a decision at an appropriate time," said Roshan Giri, GJM's general secretary. Sources said the GJM might support the Congress-CPI(M) combine, if assured more autonomy for Darjeeling. With the GJM's support, the Congress and the CPI(M) can win in the hills and many seats in Terai and Dooars areas.
Vaishali Dalmiya
Constituency: Bally
Daughter of former cricket administrator Jagmohan Dalmiya, she is one of the directors of M.L. Dalmia & Co Ltd. An alumnus of Pratt Memorial, one of the finest schools in Kolkata, Vaishali later studied in Sri Shikshayatan College, Kolkata, and then joined the family business. Recently, she turned film producer and has many friends in the Bengali film fraternity.
Laxmi Ratan Shukla
Constituency: Howrah
A cricketer, Shukla has captained the Bengal team in the Ranji Trophy. Considered to be an all-rounder, he has played in three one-day internationals and has represented Kolkata Knight Riders in the Indian Premier League.
Bhaichung Bhutia
Constituency: Siliguri
One of the finest Indian footballers of all time, Bhutia has played in the Kolkata football league and captained India. Born in Sikkim, he was the first Indian footballer to be signed on by a European club. He contested the 2014 Lok Sabha election on a Trinamool Congress ticket, but lost to S.S. Ahluwalia of the BJP.
James Kujur
Constituency: Kumargram
Additional superintendent of police in Jalpaiguri, Kujur helped the chief minister resolve many crises related to tea gardens in the state. Belonging to the Scheduled Tribe, Kujur has been named as a candidate in the assembly polls while still in office. Opposition parties in Bengal have approached the election commission, demanding action against him.