It was from 144 Arthur Road Tenement, a dingy south-central Mumbai address located very close to the infamous Arthur Road jail, that the notorious gangster Amar Naik once challenged the might of the don Dawood Ibrahim. Dawood's gang was then led by his trusted lieutenant Chhota Rajan. Of Naik's men, the one who stood out was Kumar Pillai, who soon took control of Tagore Nagar and East Vikhroli areas.
Kumar became a feared name in the Mumbai underworld after he gunned down Shiv Sena corporator Lal Singh Chavan in 1990 to avenge the murder of his father, Krishna Pillai. "Kumar then used Krishna's smuggling network to expand his own criminal activity," said retired police officer Suresh Pawar, who had years of experience fighting Mumbai's dons. Kumar soon started working in tandem with Arun Gawli, another don, who operated out of Dagdi Chawl, a slum near Byculla, though they did not exactly become friends.
In the early 1990s, Gawli chose to challenge Dawood and Rajan. "While Kumar exploited his contacts with the Liberation Tigers of Tamil Eelam to his advantage and limited himself to making money through extortion, Gawli fought Dawood's men, including Rajan," said Vasant Tajne, a retired police officer. Kumar, on the other hand, waged a "cold war" with Rajan. "But they never had an all-out war. It was kind of a cold war between the Chembur/Tilak Nagar lobby helmed by Rajan and the Vikhroli-Bhandup-Ghatkopar lobby headed by Kumar," said a police officer.
But that did not stop Kumar from escalating tensions when needed. For instance, he killed Prabhakar Kakre, a Rajan associate, and made it clear that he killed Kakre because of his association with Rajan. Whenever Kumar wanted to assert himself, he picked up fights with Rajan, who was then the undisputed leader of the Mumbai underworld. "He had close contacts with Tamil Tigers and through them procured assault rifles and other weapons for the Naik gang," said Tajne.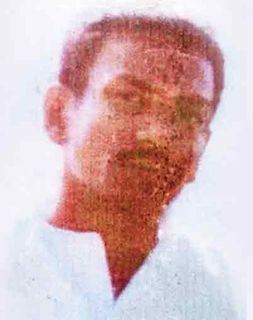 By the mid-1990s, Kumar established near total control of the Vikroli-Bhandup-Ghatkopar region. "It is interesting that he never went beyond Vikhroli-Bhandup. His area of operation was pretty much limited compared with that of Rajan and his gang," said a person with inside knowledge of how the gang worked. Kumar was focused on extortion and his targets were builders and mid-rung industrialists in the Vikhroli-Bhandup region. Few of them escaped his phone calls demanding rokra (cash). He was choosy about his targets and went after those who he felt were more vulnerable. He always approached the target himself directly or over telephone. And, he never gave them much time. The message was simple: pay up quickly or get killed.
With Vikhroli witnessing a massive spurt in construction business, Kumar scaled up the scope of his activities, which made him a target of anti-extortion sleuths. They started to tap his phone calls and tail his associates. Feeling trapped, Kumar fled to Hong Kong in 1997, vowing never to return. He later obtained citizenship of Singapore.
The Mumbai crime branch launched a formal investigation against Kumar after a builder filed a complaint in 2009 that Kumar made an attempt on his life for refusing to cough up Rs 50 lakh. The Mumbai Police approached Interpol, which issued a red corner notice against Kumar in 2012. He was detained in Singapore early this year, and extradited to India last month.
Coming after the successful deportation of Rajan from Bali last year, Kumar's extradition is a major triumph for the national security establishment led by National Security Adviser Ajit Doval. Though Mumbai's joint commissioner of police Sanjay Saxena said the Mumbai Police had pulled off the extradition on its own, the Intelligence Bureau, too, had played a key role by passing on critical leads about Kumar. It was a major challenge for the intelligence establishment as Kumar had disappeared from the radar, had undergone a makeover and was moving around between several southeast Asian countries.
It remains to be seen how the Mumbai Police and the internal security establishment will make use of Kumar's revelations. With Rajan behind bars, Kumar's revelations can go a long way in helping them keep track of the activities and movements of the residual Mumbai underworld elements based out of southeast Asia and Africa.