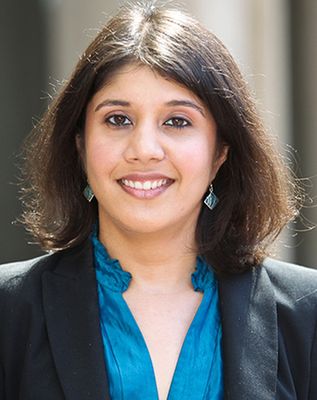 Tanvi Madan, fellow and director of the India Project at the Brookings Institution, speaks about the likely post-election scenarios in the US. Excerpts:
What will the US look like from 2017?
We'll have to wait and see. It will depend on the margin of victory and what happens with the Senate and the House. This campaign has thrown up questions about globalisation, including trade and immigration, and polarisation related to identity politics. With Clinton, there won't be dramatic changes, but even she will know it won't be business as usual, especially domestically. Beyond foreign policy crises, she will have to tackle economic policy issues, job creation, infrastructure spending, college debt and healthcare.
With Trump, one can't really tell. There's a lot of uncertainty about what he would actually do domestically or related to the economic or political engagement of the US with the world. His rhetoric hasn't been reassuring to a number of allies and partners.
We keep hearing that the US is fed up. Isn't that in contrast to the image we have of President Obama and his legacy?
Not everyone wants that, but some do. It is also not unusual after a two-term president to hear people say they want change; though sometimes it's not necessarily clear what kind of change they want. If you look at the economic numbers, the Obama years were not bad. Obama's job approval ratings are quite high for an outgoing president and [that is] why Clinton is not distancing herself from his legacy. But, yes, you are hearing Republicans and many who support them making the argument for change in Washington.
On the other hand, some—not just in America, but even in Europe—are indeed also expressing an unhappiness with the economic and social change that has happened in the last few decades. This is manifesting itself in expressions of concern about trade, immigration and policies like outsourcing.
Polarisation is the big takeaway from this election cycle. But it hasn't happened overnight?
It's been happening for the last two decades. It perhaps got more acute in the post-Clinton years. Developments like the 2000 election, the wars in Afghanistan and Iraq, culture wars, political redistricting, and changes in the media and social media landscape have had an impact.
How will Indo-US relations shape up under the new government?
India has to work with whichever government is formed. The last two US administrations invested heavily in the relationship, as have the two UPA and the present NDA regimes in India. A Clinton administration will likely take a similar long-term, strategic view of the relationship. Trump is likely to be more transactional.
The India-US relationship will also depend on the China and Pakistan policies of the new US government, as well as its international economic policies. In Asia, Trump has suggested he doesn't care much if China is the dominant power strategically; that's for countries like Japan and India to worry about. Delhi wouldn't like such a stance. Trump says Pakistan is dangerous, but when asked, he declined to take sides on bilateral issues.
With Clinton, the question will be of priority and bandwidth. Crises will command attention. There is likely to be continuity, but how much importance India will get is an open question. The US, however, will remain interested in India as long as India delivers economically and if there is strategic convergence. So India will be as important as it makes itself.
We will certainly miss the bromance of the Modi-Obama relationship. Good working relationships can develop—we saw this with Obama and both Manmohan Singh and Narendra Modi. And Clinton and Sushma Swaraj already know each other—we even saw them exchange a diplo-hug in 2014!