Autumn has set in, putting up a show of vivid colours as leaves turn and fall. The harvest is in, enormous pumpkins and fat cobs of corn festoon every threshold. This is the leap year, when the new president is elected. And, as Americans usher in Halloween, presidential candidates are running the last lap of the campaign race. Winter is coming, as they would say in Westeros, and everyone knows what happens when you play the Game of Thrones.
Consolidate known territory, woo the swing states, is Donald Trump's ultimate march plan. For Hillary Clinton, it is more of wooing the swing states and chipping away at Republican territory. Her team seems confident that Democratic states will perform.

Florida swings, and how. It's given nail-biting finishes on various occasions, edging out Al Gore once, voting in Barack Obama by a whisker on another. Florida has been consistent only in voting for the winning candidate since 2000, irrespective of party. This uncanny Floridan gut feeling, and the bounty of 29 electoral college votes it offers, make Florida a coveted pie. Whoever wins Florida wins the election, people say.
Hillary, her running mate Tim Kaine and Obama are scheduled to address crowds across Florida in the coming days. The Democrat camp has also pushed tinsel power to woo the Sunshine State, with Jennifer Lopez and Bon Jovi performing at different 'get out the vote' events. Kate Perry will perform in Philadelphia and Jay Z in Cleveland, Ohio.
Trump, too, had parked himself in Florida as early voting started, addressing five events on one particular day, and is now moving on to focus on Ohio, which has 18 electoral votes. He is also scheduled to address crowds in North Carolina, which polls show is having a neck and neck contest. Trump's running mate Mike Pence has also scheduled tours of Ohio, North Carolina and Pennsylvania (where 20 votes are up for grabs, though it's 'leaning Clinton' at the moment.) Daughter Ivanka will attend a Diwali event at Virginia while son Eric is managing fundraising.
The Trump camp is haemorrhaging, with former Republican secretary of state Colin Powell being the latest to say he will vote Clinton, cutting across party lines. The Clinton camp, meanwhile, is getting glitzier. Soon after it released an advertisement wooing African Americans, another prominent voice, Oprah Winfrey, endorsed her. The Clintons are performing the show of their lifetime. Husband Bill has taken charge of the North Carolina campaign while daughter Chelsea is handling Ohio. First Lady Michelle Obama is scheduled for another appearance, this time at Salem, North Carolina.
Americans have the option of postal ballots and early voting. The latter is done at pre-installed kiosks in public places, where people can go vote just like they would use an ATM. The kiosks are not area specific. It is estimated that at least 40 per cent votes could be cast by early voting, and both sides are keen that voters use this chance. It also reduces the risk of something going wrong in case of a shocking later-day revelation, since the vote is already cast. Hillary is finding herself in a bit of a spot after having announced that before Obamacare, there was Hillarycare. Trump faces new trouble with an old case of an employee, who was harassed for being homosexual, being raked up.
Voter disgruntlement is serious this time and candidates are worried it may lead to poor turnout. Take, for instance, Shalini Das, a registered Democrat at San Jose, California. She doesn't like Clinton, and says that though Trump touched upon important issues initially, he has dug a deep hole for himself by offending entire vote banks. "I don't know yet, who I should vote for,'' she says. American voter turnout is usually around 50 per cent, with the historic Obama election in 2008 having around 64 per cent voting. Compare that with India, which in recent years has seen highs of over 70 per cent.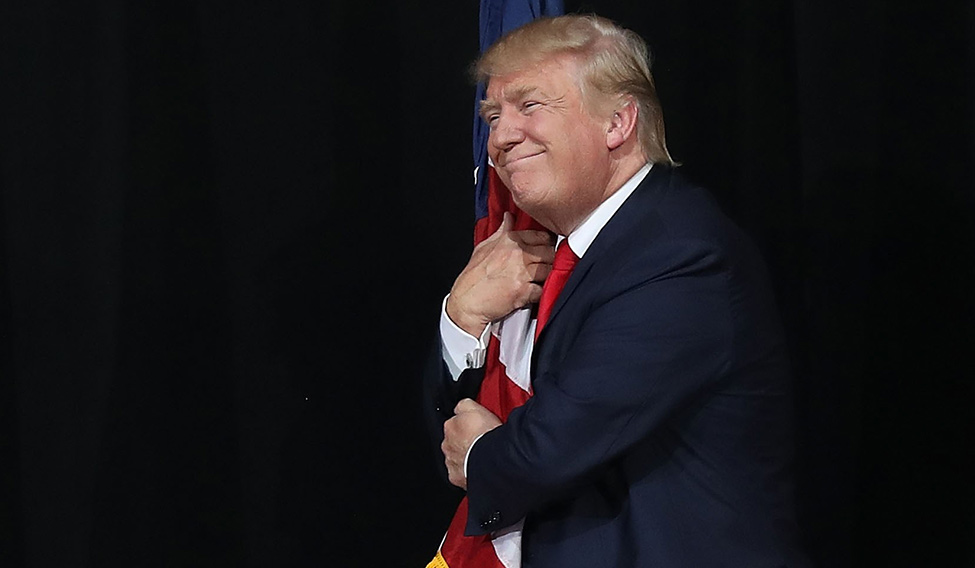 Analysts have started considering post-election scenarios. A Clinton win does mean "more of the same'', as Trump says, but the environment will be more fraught. "Hillary has to remember that at least 40 per cent of the voters were against her, she will have to woo them even after elections,'' says Milan Vaishnav, senior associate, South Asia Programme, Carnegie Endowment for International Peace.
Trump released his 100-day plan, the highlights of which include beginning work on the wall with Mexico and getting the neighbour to foot the bill. Other points are scrapping all of Obama's executive decisions, reviewing foreign engagement, repatriating unauthorised residents and suspending visas of those countries which refuse to take back their people. Trump also elaborated on plans for decongesting Washington of its inner clique and a swathe of tax changes. "Unfortunately, it is too little, too late. Buried in his plans are ideas that could have resonance this election year, like redrawing trade strategies and taking on corporates and investing in infrastructure. But at this late stage, they will be overshadowed by other dynamics at play,'' Vaishnav says.
America is poised on the tip of history. Either it gets its oldest ever president in Trump (70) or it gets its first woman president. Both know a second chance is not very easy, and each has announced to put every effort into the home run. The countdown has begun.