My Father wrote a book on guerrilla warfare and today the United States is using it in its fight against guerrillas.

My father was a man who knew how to love and that was why he was a great communist.

We live 90 miles from the most powerful country on the planet, but it has never been able to crush us.
Dr Aleida Guevara March is in a hurry. She breezes into the office of the Che Guevara Studies Center on a quiet street in Havana, takes a chair opposite to mine, and asks what I would like to drink. When I say water, she helpfully suggests espresso. Her assistant brings both. It is past 10.30 in the morning and the atmosphere outside is typically hot. Aleida, 57, warms up by recalling her visit to India in 1997, and the welcome she got. "I remember visiting Calcutta, Hyderabad and Calicut, and the people were friendly," she says. "Before I left Havana, my daughters [Estefania and Celia] told me to bring back pictures of elephants, and in one of the cities, Calicut, if I remember well, I actually got on an elephant. It was quite an exercise! They put a table, and then a stool on top of that. I was hoisted on to the elephant from that platform. Only, I had a tough time walking after the ordeal!"
Che's daughter, the eldest and the best known among his four children with Aleida March, is a paediatrician at the William Soler children's hospital in Havana. She often acts as the family's spokesperson and is involved in running the Che Guevara Studies Center. She is also into a lot of social and community activities, and her days are packed, whether in Cuba or abroad. As we wind up after an hour and a bit, she looks at her watch and throws up her hands. "Oh, I think I have to get going, already late," she says, and rushes out. Even as I make my way out, I could see her in the driving seat of her car, a luxury for most Cubans, speeding away. Excerpts from the interview:
How tough was it for your mother to bring up four children in the absence of your father?
The most difficult thing for her was to be separated from him. She wanted to be with him in Bolivia, but he asked her to stay back in Havana, at least for two years. That was his commitment. If the war lasted more than two years, he said he would send for her.
She always had a lot of support from the Cuban society. Many of my father's friends would come regularly to see us. If she had a problem, she could directly talk to Fidel [Castro] or Ramiro Valdez [Cuban revolutionary leader who was tasked with the responsibility of the children in the event of Che's death]. They would come immediately. Especially, Ramiro.
How would you describe Che Guevara as a father?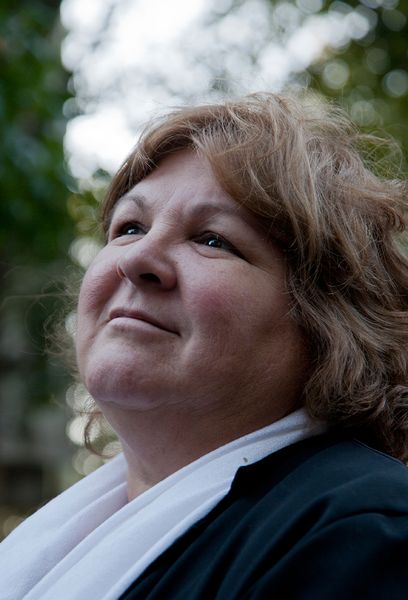 I have very few memories of my father. In fact, I was a little afraid of him because I did not see him regularly. Because he was not at home I used it as an excuse to sleep with my mother. But whenever he came home, he would take me in his arms to my room, and kiss me so tight that I would wake up from my sleep. So, imagine, a man you hardly see, you suddenly see him in the dark.... Sometimes, he used to take us with him when he went for voluntary work [a Cuban custom after the revolution when people worked for free a day in a week]. It was the only time he really had to chat with us, to be with us. Once, he came back from voluntary work, entered the house and began to remove his clothes. He was in his underwear and Camilo [her younger brother] and I climbed on to his back and made him walk like a horse down the hall. These are small memories. I remember him as very demanding as far as discipline was concerned, at the same time very loving. He instilled a lot of values in us, for example the love for books, the need to always read, to learn, to respect animals, people…. But life did not give him enough time to work on them.
In your preface to his book, Reminiscences of the Cuban Revolutionary War, you talk about a chapter where he describes the killing of a puppy and how he felt sorry for ordering the killing.
They were surrounded by enemies and the dog was barking. They were in danger of being found out. My father ordered that the dog be killed so that he could save the lives of his men. He felt sorry for the poor creature and it left a big mark on his consciousness. He had to do it for his men.
Were you getting updates about his activities in Congo, and later in Bolivia?
No, we were not told where he was, because we were so small. Maybe my mother was being told.
You had a special place in his heart, and he makes a mention of 'Aliucha's' birthday in his Bolivian Diary.
He arrived in Bolivia in early November [1966] and my birthday was later in the month. That was how my name got mentioned first.
Che Guevara was a prolific writer. Which was his first work you read?
The first book I read was Travel Notes, which was later made into a movie called The Motorcycle Diaries. I wrote the prologue for the book when it was published. In fact, I was just 16 when my mother gave me the book to read. It was not even a book then, just the manuscript. She did not tell me who wrote it. I started to read, and I loved the boy who wrote it. I then realised that the writer was my father, and I was so happy that this adventurous boy full of energy was my dad. I felt very close to him.
What do you think of him as a writer?
He wrote very good prose, and when you read what he is describing, you can actually see it. When Walter Salles, director of The Motorcycle Diaries, went looking for places mentioned in the book, they looked exactly like how my father had described them.
Which of his books do you like the most?
They are about different things. When he wrote the first book, he was not looking to get it published. Many years later, the Che Guevara Studies Center published it. The centre also published a beautiful book, a collection of his writings and photographs taken by him.
He was a good photographer, too.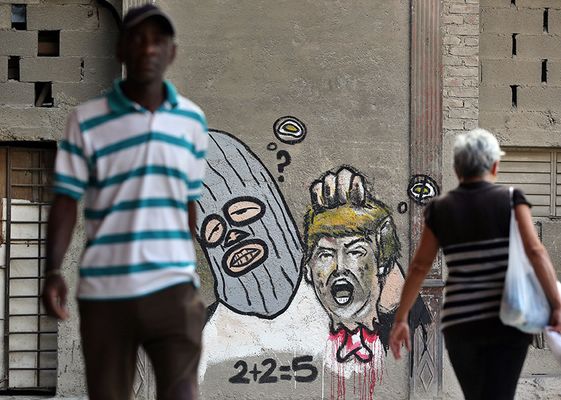 He was very good, and the photos he took can be compared with the best. For example, he took this picture of a factory in the making, where you see a lot of tubes and metal, and then a glove thrown carelessly. You may think that a glove abandoned may not look beautiful, but the way he composed the picture made it so good.
What went wrong with his mission in Congo?
It was a problem of different cultures. He was there to help, not to impose himself. In our culture, a military leader leads from the front, be it José Marti, Antonio Maceo Grajales, Maximo Gomez, or Fidel and Raul Castro. My father was used to that and, down there, he could not go to the front, because the bosses were not in the front. He could not make a difference because he had to assume what was happening in the front and try and educate them. The Africans believed that you dig a hole in the ground only to bury the dead. They never understood that you can dig a trench, get inside it and fight.
He required more time to teach them to fight, but they denied him that. They decided that the Cubans had to leave. My father was aware that he had not completed his mission, but you cannot impose yourself on people if they do not like you. He had to leave with the rest of the Cubans.
And what happened in Bolivia?
In Bolivia, there was no coordination. The leadership of the communist party—the leadership, not the party—had conflicts with the guerrilla leader. They wanted to lead the war, and my father said, of course, they can be the bosses, but they have to be on the field. They cannot be in the city and lead a military force. They did not understand that, and they did not behave with dignity. For example, they stopped the miners from joining the guerrilla war, which put an end to the revolutionary movement.
Did the differences of opinion between pro-Soviet and pro-China factions in the party contribute to the defeat of the mission?
No. Those were minor things.
Do you think with better resources and support the mission could have succeeded?
It is difficult to say something about that. To succeed, the guerrillas needed the support of the people. They did not support the movement because they were afraid. It is difficult in a population with low cultural level to make people understand why it is necessary to face death to change society.
The country which killed him now worships him. How do you view that?
If that serves to improve the life of the people, we have no problem. Those are things that you cannot prevent either. All we demand is respect for the image of an extraordinary man. Just that.
How good a guerrilla leader was Che?
I am not an expert in military tactics to make that judgment. I have heard his comrades talking about him in respectful terms. He wrote a book on guerrilla warfare and today the United States is using it in its fight against guerrillas. When a powerful enemy does so, it is indirectly admitting that he was a good military tactician.
How relevant are his ideals today?
Totally relevant, because the things he fought against exist even now. Now there is more difference between the poor and the rich, there is more exploitation of poor countries.
What is Che Guevara's legacy?
It is very broad, but the most important is the creation of a new man to create a different society.
Do you regret the fact that he has become a T-shirt icon?
It is the marketing strategy of a capitalist society. We fight when there is a disrespect to the image. For example, we do not accept the image on a beer bottle or on a cigarette box. We do not accept indiscriminate exploitation of the image. But despite all the capitalist marketing strategies to commercialise his image, I would say it has backfired. It has only served to unite the rebelling youth under a common flag.
How would you like your father to be remembered?
My father was a man who knew how to love and that was why he was a great communist.
How did the Cuban people receive the news of the death of your father?
It was very hard for the Cuban people. They loved him from the moment he set foot in this country. Even many years later, we still receive that love without having done anything to earn it. I am a paediatrician and I really like working with children. Sometimes, they surprise me. When they see my prescription which has my name and my two surnames [Guevara and March], and obviously after having been told that I am the daughter of Che, they would ask me, "Is it true that you are Che's daughter?" When I say, yes, they would look at me in all seriousness and say, "Ah, that is why you are so good." [Laughs] Sounds good, after having studied medicine for many years and if I am good only because I am Che's daughter.... But you can also look at it another way. It is a boy of just five years, and he thinks that Che is a good man, and so his daughter has to be good, that is very impressive.
The first and only time I was afraid that I would drown in a sea of humanity was when I visited a school and the children surrounded me. I must have kissed more than 600 children that day.
Cuba has been facing an economic blockade since the revolution triumphed, but we have been managing with support from the European socialist camp. When that disappeared, we touched rock bottom economically. During that time I visited a school in Guantanamo. A little girl came to me and gifted two pencils. I told her, "Sweetie, you need it more than me, so please take it back." She looked hurt, and said, "Do not refuse. It is the only thing I have to give you." The people knew a man called Che, and they learned to love him. He is no more, so they have transferred that love to his children. It is a beautiful thing.
How was it to grow up as a hero's daughter?
I had a mother who was my bastion. She did not make us feel privileged. We had a normal childhood.
What was the reaction of your classmates when they found out that you were Che's daughter?
At that time nobody made a big issue out of it. We were normal children. We had no escorts, we were not dropped to school in a car. When we grew up, things changed, because we were shown on Cuban television. Yesterday, I went to a store and they looked at me and asked, "You are the one who comes on TV?" I said, yes, and laughed. Another time I went to a bank and there was a long queue. One of the people recognised me and said, "I think we all agree that you can go in first." I politely declined the offer.
How much has your father influenced you?
I try to be a woman worthy of my people, that is what my father wanted. He used to say that he did not want his children to be special, but be worthy of the people where they live, and that is what we have done. As a doctor, I have done two international missions in Nicaragua and Angola. I have worked in Ecuador a bit with indigenous populations, in Argentina with a medical brigade, with the movement of the landless in Brazil. I try by all means to feel useful.
I left Angola with the conviction to fight racism and colonialism. A Russian writer says that you have to live in such a way that when you die you do not feel the torturous pain for years spent in vain.
Your father was a doctor. Did that influence your career selection?
To an extent, yes, but it was finally my own decision. I owe a lot to my people and had to give them back a little. It was a way to be closer to the people who needed me the most. The most beautiful thing for me is to see the smile of a child.
How has the blockade affected the medical sector?
It affects us a lot. Cuban doctors are well prepared, we have the knowledge to help our patients, but sometimes we do not have the means. For example, my elder daughter is a surgeon, and she finds it tough to source prostheses. Nobody sells us prostheses because they have components made in the United States. We had a girl with hydrocephalus, and she needed a catheter. The catheter we had did not have the required quality, and she had to be operated upon 11 times so that it could be cleaned. The blockade has also affected the fields of diagnostics and technology. We had to look for alternatives, and natural cure was one. We also developed the concept of preventive care. It is easier to prevent a disease than to cure it, and that is the basic principle of Cuban medicine.
In your preface to Reminiscences, you write that we must continue fighting for a better world. How realistic is that wish, considering the fact that we live in a world full of hate?
First of all, we cannot be afraid of war. The United States uses war to crush the strength of peoples, but Cuba has demonstrated something important. We live 90 miles from the most powerful country on the planet, but it has never been able to crush us. Why? First, there is people's unity. Second, we are a cultured people and cultured people are free people. Third, there is social ideology, we already have a way of life and we do not want to change it. We have to perfect it, but never change it.
Where do you see Cuba 10 years down the line?
It depends a lot on the madness of the current president of the United States [Donald Trump]. The man has so much power to destroy humanity, and we are part of that humanity. That is the problem. That he has the power, and no conscience. It is scary because you wonder how much power this man has. And what security do we have that he will use it properly? We cannot live with our backs to reality. There is a great economist who said something that impressed me: humanity that loses ethics, loses the right to exist. We are losing this right, the world is losing this right. We do not realise or we do not want to realise that we are destroying our own planet. We do not fight these things. There is an extraordinary indolence before the destruction that we are causing, and with mad men like this in power, the thing gets further complicated. So it is time to wake up. We have to wake up, because we don't have much time left.