According to Che's biographer Jorge Castañeda, Che'S HANDS are kept in the Museum of the Revolution in Havana and shown only to visiting dignitaries.

"Che'S hands must have been in our house for five months before they were taken out of Bolivia." - Rodney Sattori
The voice of José Vladimir Sattori, 61, quivers when he talks about finding two hands floating in a liquid in a glass container in his house in La Paz, Bolivia, in 1969.
Vladimir was 10 when Che Guevara entered Bolivia through Peru on a fake Uruguayan passport. He was disguised as a businessman called Adolfo Meno Gonzalez. His biographer Jon Lee Anderson asserts that Che landed in La Paz on November 3, 1966, checked into Hotel Copacabana and took a 'selfie'—a reflection of his face in the mirror. The photograph is that of a middle-aged man, peering intently into the mirror, with a cigar stuck to his lips.
In fact, Che had two fake Uruguayan passports with identical pictures. The Bolivian army found them after his capture on October 8, 1967. One was in the name of Gonzalez, and the other in the name of Ramon Benitez Fernandez. Both had entry and exit stamps in Madrid. The Cubans insist that Che, in his new businessman look, had spent time with his family and comrades in Havana before flying out to Moscow with his friend Pachungo on October 23, 1966.
He actually landed in El Alto airport on November 1, and not on the third, as recorded by almost all his biographers. His contact in La Paz was Tamara Bunke aka Tania, a former East German agent born in Argentina, who also worked for the Russian intelligence agency KGB. She had met Che in East Germany in 1960, and he recruited her to set up the urban network to facilitate the guerrilla war he was planning in one of the poorest countries in South America. Tania was in La Paz long before Che arrived and she was working for the tourism ministry.
"A foreigner came to our house on November 1," Vladimir told THE WEEK. "I remember the date clearly because my sister Roxana's birthday was on November 2. He was a clean-shaven man who looked like he was in his 50s and we assumed that he was my father's friend. Tania brought him to our house, in a car." His father, Jorge Sattori, was a senior leader of the Communist Party of Bolivia and was handling the party's international relations. Jorge had travelled to most of the socialist countries, and it was but natural that Tania knew him well.
"We were at the time living in a two-storey house owned by Loro Vasquez (he was later killed for his involvement in the affair) on Diego de Peralta street in Miraflores, La Paz," said Vladimir. "We children [three brothers and a sister] were sent upstairs as my father and the visitor sat down for a talk. When we came down for supper, the discussion was still on and we realised that it was something serious." It was, indeed. In Havana, Bolivian Communist Party secretary Mario Monje had assured Cuban leader Fidel Castro of the party's support to the guerrilla war, but did not convey the same to others in the party. So, Che's arrival as well as the scale of his proposed war was news even to Jorge. "Many years later, I was told that he had a heated discussion with my father regarding the communist party's support," said Vladimir. "Monje gave the undertaking, but did not convey it to the cadres."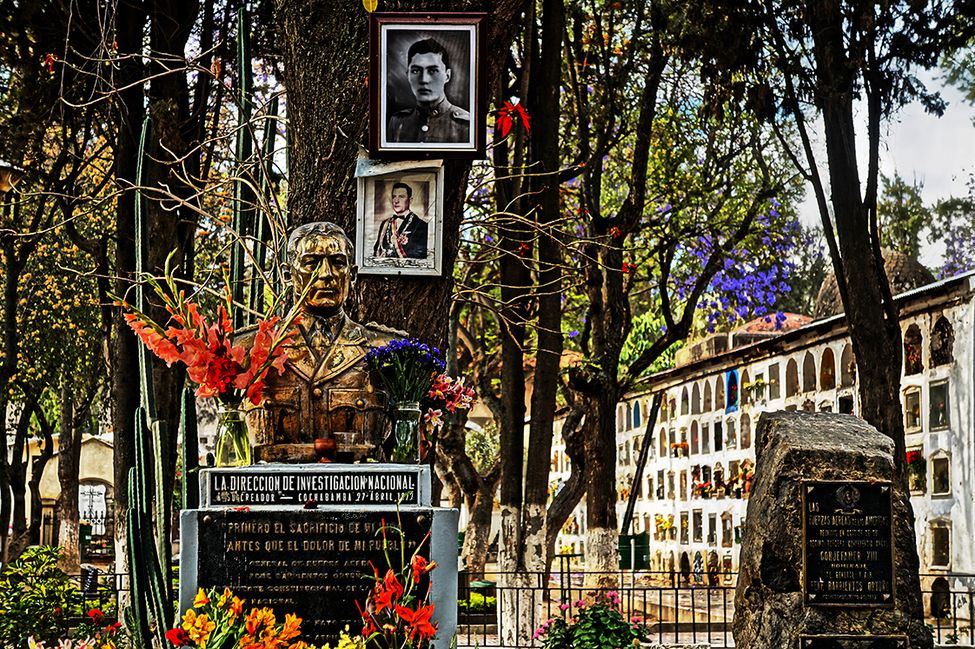 At 8.30, they finished dinner, and Che suggested that they go explore the city. He took Vladimir along. "There were four of us, Che, Tania, myself and the driver," recalled Vladimir. "We drove through El Prado, San Jorge and the upper middle class neighbourhoods of Obrajes and Calacoto. We stopped for ice cream and coffee at Heladorin on Huachalla street. I realised that the man who bought me ice cream was Che only much later, after I saw pictures of the guerrillas splashed in newspapers."
Vladimir's youngest brother Rodney, a marketing professional now based in Santa Cruz, has faint memories of the balding businessman's short visit, but he clearly remembers the Peredo brothers Inti and Coco, who were regulars at their house. Both of them played a key role in Che's failed mission. Coco, who was a member of the communist party's central committee, did most of the running around before Che established his first guerrilla camp near the Ñancahuazú river in November 1966. He was killed in action on September 27, 1967, two weeks before Che himself was caught and killed. Inti, who survived Che's last battle on October 8 with three others, succeeded him as head of the Army of National Liberation (ELN). He was killed in La Paz two years later. "Coco was very fond of me and he used to carry me around," recalled Rodney. "In fact, people started calling me Coco, after him."
It was not a good time to be a communist, and Jorge and his wife, Maria Benquique, kept Che's visit to themselves. Bolivia was then ruled by the military dictator René Barrientos, who overthrew the government led by the Revolutionary Nationalist Movement (MNR), which had come to power in 1952. It had brought about a lot of changes in society like universal franchise and distribution of land among peasants.
"People who were close to the MNR and left organisations were being persecuted by the Barrientos government," Maria's cousin Wilma Anita Berton, 75, told THE WEEK. "And Maria and her family had to be very careful." Life was largely peaceful in Bolivia at that time and people had come to accept the Barrientos government as legitimate. "But if you kept the company of socialists, the government could come after you," said Wilma. "And I was scared to go to her house because my husband, General Max Rodriguez, was a military officer. She told me about Che's visit in the early 1980s, because, by then, we had a government that had left leanings. She talked about him with a lot of affection, as if he was someone special. She also mentioned that his eyes were magnetic."
After Che was killed in a schoolroom in La Higuera on October 9, 1967, his hands were amputated and taken to La Paz. They were preserved in formalin, for the Argentine experts to compare the fingerprints with those on their records. The fingerprints matched.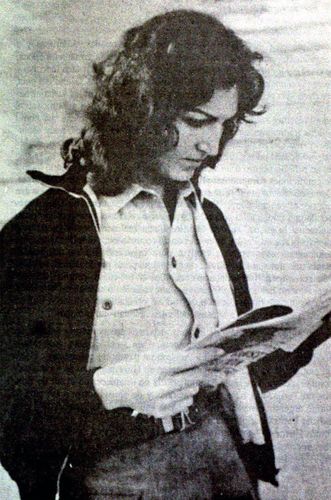 Once the hands had served their purpose, they were left with Antonio Arguedas Mendieta, minister of interior in the Barrientos government. Arguedas had started out as a member of the communist party that toed the Moscow line. He grew close to Barrientos, who, in the 1950s, was a young air force pilot. He then joined the MNR, and when Barrientos staged a coup and overthrew the MNR government, he was appointed in the interior ministry as an under-secretary. The Americans, who were supporting the Barrientos regime, were first annoyed by his appointment, but soon, the CIA saw his potential and recruited him. Barrientos then elevated him as interior minister. But his heart remained with the socialists.
Arguedas first microfilmed Che's diary, which had details of his Bolivian campaign, with the help of Ricardo Aneyba Torrico, who headed the technical section of the Bolivian military. Then, with the help of Victor Zannier Valenzuela from Cochabamba, who had communist leanings according to a CIA document, he sent it to the office of the Cuban news agency Prensa Latina in Santiago de Chile in January 1968, from where it reached Havana. It was a coup of sorts for Fidel Castro, who published the Bolivian Diary in June 1968. Arguedas fled Bolivia a few weeks later, when the news of his role in it became public. He came back, held a press conference and explained how the CIA had recruited him and made him the minister of interior.
The hands and the death mask of Che followed the diary, though it took some time for Arguedas to manage it. According to Che's biographer Richard Lege Harris, Arguedas handed them over to his close friend, the writer Jorge Suarez, who lived in a building owned by the minister. When Suarez was appointed Bolivia's ambassador to Mexico in 1969, Arguedas sought Zannier's help to find another safe house. Zannier got in touch with Jorge Sattori, who agreed to keep them in his house. "The hands and the mask must have been in our house for five months before they were taken out of Bolivia," said Rodney Sattori. And it took some careful planning. "That time my father's friend Juan Enrique Coronel Quiroga was staying with us," said Vladimir. "Coronel and my father discussed how they could get the hands to Cuba. My father was not comfortable about going to Cuba after what had happened to Che here. So they decided they had to take the cargo to Moscow. Coronel flew to Moscow via Madrid with the mask and the hands in his cabin baggage. From there, they were delivered to Havana."
Coronel, now general manager with the Cambridge College in Santa Cruz, told THE WEEK that he had stayed with the Sattoris between March and December 1969. "Jorge was my friend," said the 80-year-old who found it difficult to talk about what happened 48 years ago. Instead, he gave me the copy of a French publication that carried his first person account 20 years ago. "This contains all that I have to say about what happened back then," he said.
According to Coronel, Jorge got a call from Zannier on July 31, 1969, seeking a meeting at Okey Cafe in downtown La Paz. Jorge took Coronel along with him. Zannier arrived with a sack, and said he was carrying the hands and death mask of Che. He wanted to know whether Jorge would deliver them to Cuba. "We accepted without any hesitation," recalled Coronel in his article. "We went out, and near the statue of Simon Bolivar he handed us the package. We took the first available taxi and headed home." They went straight to Coronel's room, "three steps lower than the rest of the house", and hid it under his bed, in the "most difficult corner to access".
After that, Coronel locked his room whenever he went out. That piqued the curiosity of young Vladimir and Roxana. "It was nearing Christmas, and our parents and Coronel were away," recalled Vladimir. "My sister and I were looking for presents and we pried open the locked door using a screwdriver. We found a boxy suitcase, which was also locked. We opened that with the screwdriver and found a glass jar with two severed hands in an upright position in a liquid. Next to it was a packet, inside which was a mask. We were terrified. I was reminded of a scary Mexican movie in which severed hands take a life of their own and go around killing people. We were afraid that the hands would jump out of the container and kill us. We ran out, after barely closing the door. A year later I found out that it was the hands and the death mask of Che."
When Maria discovered what had happened, Vladimir and Roxana received a sound thrashing. "We did not tell anyone about our discovery because we were strictly warned," said Vladimir. "Besides, we were mortally scared. The first time I told someone about it was when I was 23, while living in exile in Venezuela."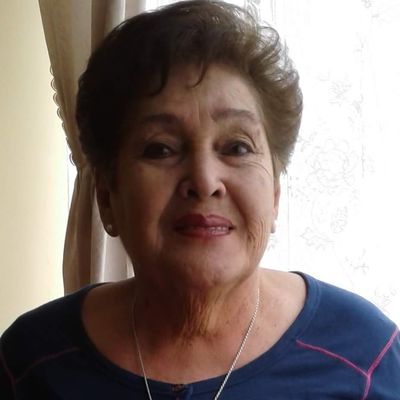 Meanwhile, a young man claiming to be from the British Museum visited Coronel at his workplace, wanting to buy the hands and the mask for $600,000. Coronel and Jorge suspected that the CIA was behind this. They decided to act fast. "One of us had to personally take it to Moscow," writes Coronel. "Jorge was too well known to undertake the mission and it had to be me." First, they had to find the money for the travel. A friend, Brazilian impresario Rubens Wanderley, advanced the money for the tickets. Some money came in the form of Coronel's severance pay from his workplace.
The departure date was fixed between December 28 and the new year, when surveillance at the airport would be lax. The route, they decided, had to be through Europe, since US presence was strong in most South American countries. Finally, on December 28 morning, Coronel boarded an Iberia flight to Lima without any problem. The security was lax and his cabin baggage was not even checked. With stopovers in Guayaquil, Bogota and Caracas, he reached Madrid, from where he took a connection flight to Paris. On December 30, he flew to Budapest, with a stopover in Prague. In communist Hungary, he was on familiar ground and befriended a central committee member, Sandor Varga, who later became Hungarian ambassador to Bolivia, and presented him Gabriel Garcia Marquez's novel One Hundred Years of Solitude. The Hungarians introduced him to the Russians, and he travelled to Moscow on January 3, where he met up with Zannier. The following day they went to the Cuban embassy, told the first secretary about their mission, and sought permission to travel to Havana. The Cubans were happy to welcome Zannier with the hands and the death mask, but not Coronel, because he represented the Communist Party of Bolivia, which had betrayed Che.
The communist leaders had no friends in Bolivia either. The Sattoris had a tough time in the 1970s, hounded by the military dictatorship. "The Hugo Banzer Suarez regime persecuted my family," said Vladimir. "They nearly killed my father with a bayonet, arrested and tortured my mother. My father was jailed seven times under Banzer, and was finally thrown out of the country."
Vladimir became a student leader the administration loved to hate. He was picked up by the police on August 21, 1976 and was tortured at the ministry of interior and later at a government security house where he was given electric shock. He fell unconscious and recovered only three days later. He was further tortured and thrown into a well, where he remained for 24 hours. He was then shifted to Viacha, 4,100m above sea level, where he was detained for over two months, before being exiled to Venezuela in December 1976.
In Venezuela, he joined his family. "At that time there were about 6,000 Bolivians living in exile in Venezuela," recalled Vladimir. "We used to get together and discuss the situation back home. I read a lot about Che, the ridiculous way in which the guerrilla army was put together. With the intention of putting together a guerrilla army to overthrow the military dictatorship, we studied the Cuban revolution extensively. When democracy returned to Bolivia in 1982, we abandoned the project."
Vladimir was already a financial auditor when his father returned to Bolivia in 1980. "The party wanted him to run for Congress," said Vladimir. In April, Jorge boarded a small rented plane along with five other socialist leaders, including vice presidential candidate Jaime Paz Zamora. They were on their way to Beni from El Alto, and the aircraft belonged to Colonel Luis Arce Gomez. The plane crashed in the Altiplano, killing five on board, including Jorge. Zamora escaped with severe burns.
"My father was my hero and his death shattered me. It was a sabotage," said Vladimir, who is now settled in the Santa Cruz department and works as a civil engineer. "Arce bribed two aviation mechanics to tamper with the fuel connection in the right wing. When the plane took off, it caught fire. The pilot headed back to the emergency landing strip and even as it landed, Zamora opened the door and my father pushed him out." The rest were burnt alive.
It was followed by a military coup led by Luiz Garcia Meza. Arce, cousin of the drug lord Roberto Suarez, became interior minister for over a year. He was later jailed in the US for drug crimes. Zamora became vice president in 1982 (and later president), after which Maria and her three sons returned to Bolivia. The daughter had got married by then and stayed back. Maria got employed in the Hungarian embassy, thanks to Coronel's connections, and died three years ago. Vladimir still carries the torture marks on his body, while the scars in his mind have not healed yet.
So, what happened to the hands and the death mask of Che after they reached Havana? According to Che's biographer Jorge Castañeda, they are kept in the Museum of the Revolution in Havana and shown only to visiting dignitaries.