The mission's aim was to build 12 crore toilets in rural India at a cost of Rs 1.96 lakh crore. Over time, the message about open defecation and toilets became increasingly diffused.

The accountability initiative found only 49 per cent of the funds allocated for the rural component for 2015-16 had been released till February.
Bijnor district in Uttar Pradesh has been known for its woodwork industry, its association with the Mahabharat's Vidur, who is believed to have lived here, and a fair in memory of a snake-bite healer who saved Shah Jahan's wife. More recently, Bijnor has produced filmmakers Prakash Mehra and Vishal Bhardwaj and awarded a certain Mayawati her first Lok Sabha seat in 1989.
Over the last two months, a fresh distinction has been added to this list. Forty-one villages of the district have been declared free from open defecation under the Swachh Bharat Abhiyan. Amid congratulatory tweets from the Centre, the district administration has claimed that all of Bijnor will be open defecation free (ODF) in another year.
As you drive down the highway from Delhi to Bijnor, you will find no reason to doubt the claim. One of those living by the metalled road is Saira Khatun of Ravti village, who says nobody around here defecates in the open anymore. But, she quickly adds: "Hoga koi gareeb bechara joh jaata hoga [There might be some poor guy who still does that]." That one statement reveals that Ravti's ODF status might not exactly be a result of the Swachh Bharat Abhiyan. Moreover, Khatun's family built its latrine with its own money, not out of a government subsidy. They never received any.
A more remote village, Sheikhpuri Chahod, is home to 48-year-old Rishipal, father to five daughters, all of whom are studying, he proudly tells us. His 16-year-old daughter says her school has a toilet, but she never finds it clean enough for use. There's no toilet at home, because there's no money to build one. And no, Rishipal hasn't heard of the Swachh Bharat Mission. Neither has the pradhan of his village, it seems initially. Asked about Swachh Bharat, Surinder Singh Saini mishears it as 'Swasth Bharat' the first few times. He later admits he has done nothing to raise awareness about the Centre's flagship sanitation scheme, nor has anyone given him money to implement it. For every pradhan like Anjum Khanam, who reportedly built toilets at her own cost, you have a Saini, who says, "I spent Rs 5 lakh to Rs 6 lakh to get elected. How much more can I spend? What do you expect?"
"What do you expect?" asks Saraswati Prasad, additional secretary in the Union ministry for drinking water and sanitation, when asked why the allocation for information, education and communication (IEC) for the Swachh Bharat Mission is a mere 8 per cent of the entire corpus. "India is perhaps the only country that provides assistance to households for the infrastructure, which costs more. Only states where there is a high-level saturation and not much money is required for infrastructure have been noticed for IEC. Otherwise, money for IEC is not a constraint."
While it is true that not many countries have a toilet subsidy scheme, not all think it is something to be proud of. "You shit and I give you money—that just does not work," says Dr Kamal Kar, founder of the Community-Led Total Sanitation (CLTS) Foundation. "That used to be the approach followed by international donor agencies and governments over decades. No one knows how many trillions of dollars have been spent that way."
It was around the turn of the last century that Kar discovered an alternative while working in Rajshahi in northern Bangladesh. "We gathered some 200 to 300 people, and drew a huge map of the village on the ground, indicating who defecates where and how much shit they produce, using yellow powder," he says. "The villagers saw this huge map turning yellow. We demonstrated these tons of human excreta flowing into the ponds where people bathed and washed clothes. It is not that they hadn't seen it, but nobody had visually demonstrated it to them this way. What really moved them then were the elements of shame and disgust. 'We have been eating each other's shit,' they told themselves." After this experience, the villagers came to ask the foundation for money. When they realised it was not a funding agency, they bundled their own resources to build low-cost toilets. Bangladesh has been recognised by the World Health Organization as 99 per cent ODF and the CLTS model has been adopted by 31 countries.
The model has been tried in a few Indian states as well—in Nanded and Ahmednagar in Maharashtra, and a few places in Haryana and in Himachal Pradesh, which has clocked the maximum success under the mission. Deepak Sanan, the senior bureaucrat who brought the CLTS model to the state, says, "The Total Sanitation Campaign strategy emphasised that 'subsidy for individual units has to be progressively reduced and phased out.'" Instead, it has progressively increased from Rs 500 in 1999 to Rs 12,000 now, excluding monetary inputs from the state government.
Subsidies also make it hard to monitor progress towards the larger goal. Accountability Initiative of Centre for Policy Research (CPR) carried out a survey across 7,500 households in ten districts in five states in December to track the progress of the rural component of the mission. Among the 25 households they visited in each village, 20 were randomly picked but five were deliberately taken from the achievable list on the mission website, which has details like names of the household and even the card numbers. "We found that often these [five] households don't exist or they are spread across villages or you find the same household listed ten times," says Avani Kapur of the initiative. "So we need to ask where the money is going or is it just a case of very, very poor administrative data?" Kar says subsidies continue to exist in India because of their political efficacy.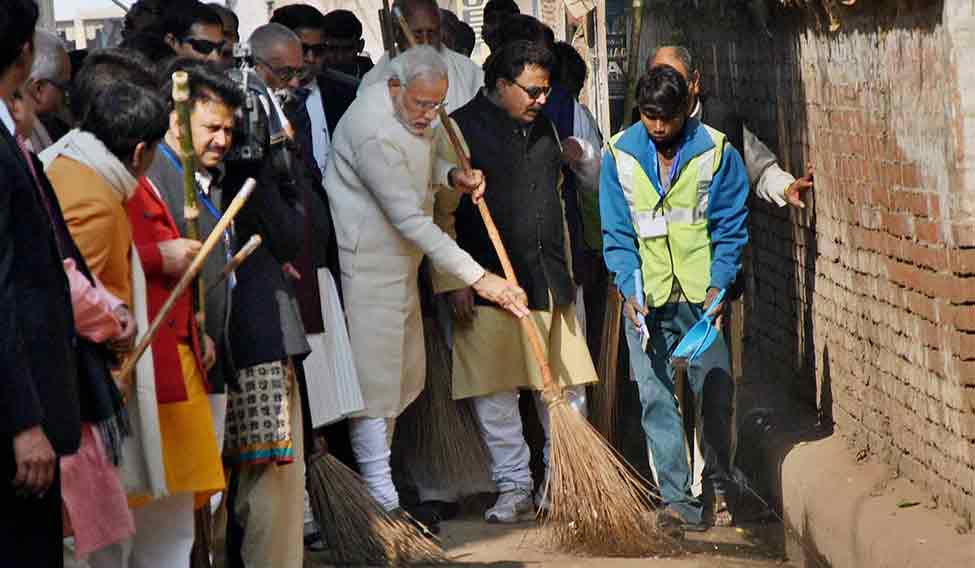 Obviously, Indians have ingrained beliefs about toilets and these can only be targeted with focused IEC activities. As per a survey carried out by the Research Institute for Compassionate Economics (RICE) in more than 3,200 households in five states, 47 per cent of respondents said they defecated in the open because it was pleasant and comfortable. Many of them believed it was good for living a long life. Many others viewed using a latrine as being only for the weak—women, elderly and the sick. "When you describe inexpensive varieties of latrines to Indians in rural areas, they find the idea extremely distasteful," says Payal Hathi, associate director at RICE. "This distaste is rooted in the Hindu idea of purity. Using latrines would mean they would have to take care of emptying the pit. But we found that no one really wants to deal with it. So even when they have latrines, people use it only occasionally so as to not fill the pit."
Fund flows, too, have been less than efficient. The accountability initiative found only 49 per cent of the funds allocated for the rural component for 2015-16 had been released till February. Also, less than 43 per cent of households that applied for the mission grant received it.
Miles away in Mumbai, the mission has done little to improve the quality of life. Even though the Municipal Corporation of Greater Mumbai (MCGM), the richest in India, has an annual budget of more than Rs 33,000 crore, the city has a sanitation problem. Fifty-seven per cent of its inhabitants stay in slums and while 21 per cent of them use community toilets, according to MCGM, there are more than 15,000 families that defecate in the open. There are 118 open defecation spots, most of which are in slums.
The strategy to implement the programme in urban areas is through specific groups, says Praveen Prakash, joint secretary, Swachh Bharat Mission, ministry of urban development. "One is the self-help groups. The second is students and third is resident welfare associations." Perhaps unaware of this strategy and focusing again on construction of toilets, Vijay Balamwar, deputy municipal commissioner, solid waste management, says, "Given Mumbai's peculiar problems, we will have to make provision for at least 10,000 to 12,000 individual toilets." The civic body is confident the city will achieve the ODF status by 2017. The Centre has allocated Rs 240 crore for Mumbai under the Swachh Bharat Abhiyan, but MCGM says it has only received about Rs 8.3 crore.
The corporation, however, does not have the same confidence while talking about solid waste management. The city was choking when more than ten fires raged in the Deonar dumping ground between January and March. The smoke from the fire left most residents of neighbouring suburbs gasping for air. Finally, the neglect of the largest dumping ground in the city, which had been receiving more than 5,500 metric tonnes of waste daily, received attention. But, MCGM still hasn't come up with sustainable solutions. Rather than enforcing a mandatory segregation rule, it is more focused on shifting the blame on miscreants who caused the fire. There had been circulars to segregate waste at the source but MCGM expects housing societies to compost the wet waste in their own compounds. Given the space crunch, this is difficult to do. Further expecting slums to manage their wet waste is ambitious.
Also, municipal workers are not too impressed with the mission. There is pressure to work beyond official duties and do work that contractors have been given to project that the mission is working, complains Prafullata Dalvi, secretary, Municipal Mazdoor Union, Mumbai. Workers were given gloves only after 45 days, the masks cause inconvenience while working, there are no changing rooms or female restrooms in chowkies and no soaps or towels are provided to the workers.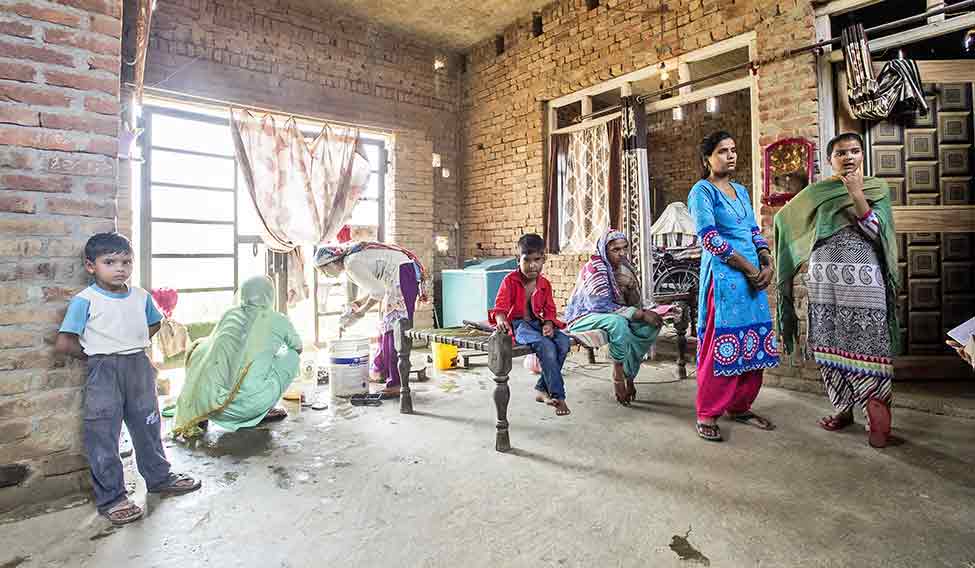 There are questions about the messaging of the campaign as well. The mission, kicked off in style by Prime Minister Narendra Modi on Gandhi Jayanti in 2014, promised an open defecation-free India by 2019, the 150th birth anniversary of Gandhi. The aim was to build 12 crore toilets in rural India at a cost of Rs 1.96 lakh crore. Over time, the message about open defecation and toilets became increasingly diffused. One saw repeated photographs of Modi wielding brooms, and posters urging citizens to join the mission. The advertisements urged public participation to increase civic cleanliness, the message about constructing toilets was wholly missing.
It is likely that the imagery of brooms was deployed to appeal to the urban middle class which would be more interested in a programme for civic cleanliness than in one aimed at building toilets. This was crucial to justify the imposition of the 0.5 per cent Swachh Bharat Cess in November. Not only was the step inconsistent with the government's own stated commitment to subsume all taxes and levies under a unified Goods and Services Tax, it was also an addition to a series of underutilised cesses. The Comptroller and Auditor General's report for 2014-15 stated that more than Rs 1.4 lakh crore collected as cess remains unspent.
The messaging in rural areas went in another direction altogether. From the days of UPA's Nirmal Bharat Abhiyan, actor Vidya Balan helmed a number of advertisements chiding villagers for keeping their women in ghunghat but not constructing toilets to protect their honour. This message was quite popular, but its chauvinism and patriarchal attitude was criticised by sanitation experts. Hathi from RICE says, "It makes it [sanitation] a women's issue—that women need to use the latrine. As for men, as long as they make a latrine for their women, they are fine. But that is not true. Poop is poop; it doesn't matter whose it is."
There is a need to find the next great message that would strike a chord, one that could perhaps come right from the top. "Rather than brooms in cities, the imagery should be of a rural place, of emptying the latrine," says Hathi. "If we could have the image of Mr Modi emptying a latrine, that would be an amazing message."