Shakespeare, the greatest writer to have ever lived, never attended university

Shakespeare's vocabulary, it is believed, consisted of a whopping 17,000–29,000 words, almost double the number of words used by an average person
Sitting in his recently renovated, plush, sound-proof chamber in south Mumbai, Yug Mohit Chaudhury pulls out a bidi from a bundle, lights it and takes two drags in quick succession. The air-conditioned chamber instantly fills up with the smell of fresh paint, varnish and bidi. A minute later, he stubs out what is left of the bidi in what looks like an expensive ashtray and takes out a second one. It seems to have a calming effect on his nerves.
A High Court advocate, Chaudhury studied at St Stephen's College in Delhi, before going to Oxford to do his PhD. He returned to India and started teaching English literature at his alma mater. A personal event in his life took him back to England, where he obtained another degree, this time in law, from Cambridge University. He returned and started practising in India.
But why law? Chaudhury felt that studying English literature was a self-indulgence, and the question whether he was really doing any good for society bothered him. "I am not sure today if the question was valid or whether the answer was the right one to an invalid question," says Chaudhury, who takes up cases related to terrorism and the death penalty.
Though he once taught Macbeth and Richard II, Chaudhury now winces when asked about his academic life. "There you are, interacting with finer people, more intelligent people and it is a more solitary, introspective occupation," he says. "Law, on the other hand, is a public performance; you stand up in court and argue. Academia is a life purely of the mind whereas in law, I am a hired gun, arguing to save my client from the gallows till my last breath."
So, what does this professor-turned-lawyer, whose list of favourite poets includes W.H. Auden, William Blake, John Donne and W.B. Yeats, think about William Shakespeare? "If you had to write an encyclopedia on human behaviour, I think, you would begin with Shakespeare," says Chaudhury, who returns to his favourite play, Hamlet, every six months. "Shakespeare is great because of his understanding of human nature. He doesn't see things in black or white, he is able to see the various nuances in a character. Even in the vilest characters, you see some redeeming features. The kind of range that you see there—of human motivation, character and behaviour—is very difficult to find in any other place."
Chaudhury thinks Shakespeare's works are a must-read for all. "I am not being an elitist, but according to me, Shakespeare should be read by all, not just to understand language and improve one's English, but to be able to see human nature in that complex and nuanced way, to broaden our sympathies, especially in an age when we have become so intolerant, where there is lack of understanding of people. Especially in times like these, the importance of Shakespeare is greatly enhanced. An exposure to even one or two of his plays would communicate this effectively."
Shakespeare's plays are what several Mumbaikars hanker after. Mumbai-based Bubla Basu has been a teacher for a quarter of a century and her passion for Shakespeare is now something from which other Shakespeare aficionados in the city benefit. Basu conducts informal classes in a cozy environment, mostly at a Shakespeare enthusiast's home. Professionals, who otherwise have little time for anything else, make time to attend her classes. "It is an understated, low-key affair with a small group of people and we work in an intimate atmosphere in a drawing room, in comfortable clothes," says Basu, who isn't keen on having too many people in a class.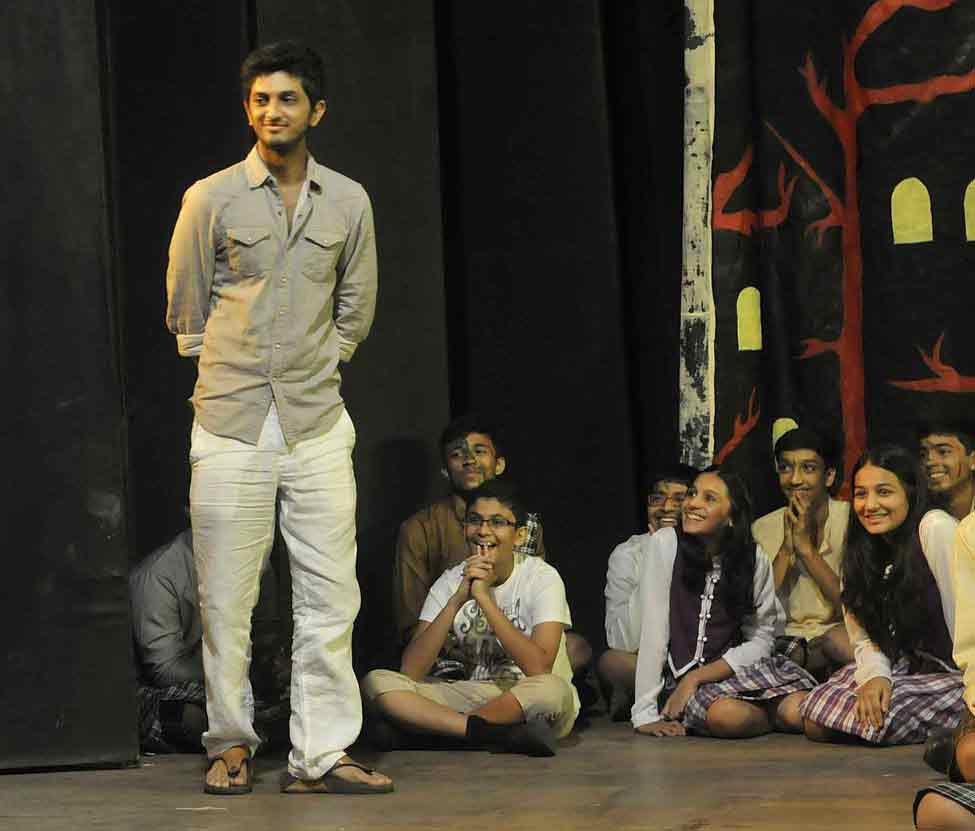 So, what happens in the class? Basu and her students pick a play and she teaches it to them the way she would in a class, except that they have more fun because of the numerous parallel texts, plays and films that they cover along with the play. Sometimes, Basu gets audio recordings of actors, who talk about the play, or live clips from National Theatre Live, which make the text doubly exciting.
Esha Pandya-Choksi, who shifted to Mumbai from New York, says she was looking for something to uplift her and fill the void of not having too many intellectually stimulating activities in the city. She met Basu at a bookstore café and decided to join her class. "Bubla has a way of making things extremely interesting while teaching Shakespeare, whether it is the Hindi film Sparsh that she made us watch or a Bob Dylan song that she made us listen to or the manner in which she brought in John F. Kennedy while discussing Julius Caesar, there is always something rewarding and I really look forward to attending her classes," she says. "What can be more wonderful than being surrounded by the beauty of such powerful and evocative language?"
It is this language which Shakespeare fashioned that gripped Delhi-based Anoop Bose as a young boy. A lawyer, Bose was introduced to the Bard's works by Elisabeth Rose Anderson, a English lady appointed by his parents to teach him to read and write English. "We called her granny. She had studied at Oxford University. She raised me like a 19th century English boy and taught me to read and write perfect 19th century English," says Bose. "She was the one who ingrained the love for Shakespeare in me and my very first Shakespeare speech was Mark Antony's speech, which I still remember verbatim."
Bose has an impressive collection of LP records, mostly of western classical music, at his 125-year-old ancestral house in Kolkata. He also has what could possibly be the finest collection of Shakespearean recordings in the country. "I have numerous LP recordings of Shakespeare's plays like The Merchant of Venice and Hamlet, among others," he says. "One of my favourites is the original 1962 recording of Shakespeare: Soul of an Age, featuring the timeless voices of Ralph Richardon and Michael Redgrave."
N.K. Gowda of Mandya in Karnataka has been collecting books for the past 30 years. Today, he claims to have 5,00,000 books, of which at least 1,000 are on Shakespeare. "I also have some very old books that deal with Shakespearean criticism, and some old and antique editions," he says. Not all books on Shakespeare are in English, though. He has them in various Indian languages. Kode Foundation in Bengaluru spent Rs.1 crore to construct a special building for Gowda to display his collection of books.
For any Shakespeare fan, a visit to his birthplace in Stratford-upon-Avon would be an experience of a lifetime. The Rev Dr Paul Edmondson, in his book Shakespeare, writes about his first visit to Stratford-upon-Avon: "I was 15 and was brought on a school trip from York to see John Caird's production of A Midsummer Night's Dream in 1989. The fairies were dressed as punk rockers and wore Dr Martens boots; the forest was a fantastical refuse site; the mechanicals' performance of the play within the play 'Pyramus and Thisbe' in Act V seemed to have us rolling in the aisles. Two weeks later, I returned and showed my mother and sister around the town, and we visited Shakespeare's birthplace and Anne Hathaway's cottage. We felt we owned Shakespeare for a day."
Gregory Doran, who is the artistic director of Royal Shakespeare Company, too, visited Stratford-upon-Avon as a schoolboy. "I hitchhiked and queued up for a ticket for Henry V," he says. Today, Doran is directing the very same play, while Edmondson is head of research and knowledge, Shakespeare's Birthplace Trust.
So, what is it about Shakespeare, a man from a small town in England, that has people hooked? Patrick Spottiswoode, director of Globe Education, Shakespeare's Globe, calls Shakespeare an international figure who crossed boundaries and explored issues that are relevant even today. Spottiswoode says Shakespeare was a happy imitator of nature and a great observer of mankind. "He observed, and whether it was political, psychological or emotional issues, he could turn all of that into drama," he says. "There is pathos and humour in his writing just as there is celebration of commonality and difference, there is also high art and vulgar art. Besides, Shakespeare is also a great poet of humanity with gentle expressions. It is not about what Shakespeare says, rather how he says it; it is about empathy and eloquence."
No doubt, he was a great storyteller, who was writing at a time when excitement in theatre and artistic energy were in abundance. "The way he dramatises these stories and makes them endlessly fascinating, it is as if someone is remodelling clay—never one thing—always open to interpretation," says Spottiswoode.
But why should anybody be interested in Shakespeare? "It is important to enjoy Shakespeare first and foremost, and then it will become infectious because it is about enjoyment rather than about morality, which is often so boring for people," says Edmondson. "So, if it is about enjoyment, then it becomes something different, doesn't it?"
And therein, lies the mantra—enjoyment. Surely, one would recall Shakespeare from school days, whether it was one of his airy-fairy creatures like Ariel or the hideous Caliban, each character not only had an extraordinary demeanour, but also the most extraordinary lines.
Maybe the eternally unforgettable lines from his sonnets, like "Shall I compare thee to a summer's day?/Thou art more lovely and more temperate," might have made one blush in the teens or feel the stirrings of love.
If not, one may have at least used words like 'bedroom' (A Midsummer Night's Dream), 'fashionable' (Troilus and Cressida), 'schoolboy' (Julius Caesar) or 'silliness' (Othello) that were either coined or made popular by Shakespeare.
When his plays were adapted for the Indian stage, local elements were incorporated to create an instant connect with the audience. According to Amitava Roy, president of Shakespeare Society of Eastern India and director of Shakespeare Centre for Advanced Research, Rabindra Bharati University, there are a lot of similarities between Indian folk theatre and Elizabethan Shakespearean theatre. For instance, in both, young boys used to play the women characters, light music with expert singers and dancers formed an integral part of the show and the audience could stand on three sides of the stage. "So the original Shakespeare theatre and our own folk theatre are just the same and whenever people see our performances, especially in places like Uttar Pradesh, they take to it like a duck to water," says Roy, who was taught English in school by actor Utpal Dutt.
But has the Bard transcended the age barrier? "Shakespeare plays attract a young, vibrant community of audience," says Doran. "The age of people who come to watch Shakespeare productions has dropped." Doran would know. He is part of The First Encounters, a Royal Shakespeare Company initiative that creates productions in tie-up with schools and local and hub theatres for children between the age of 8 and 13, who watch it with their parents "in a non-confrontational way, without thinking of it as intellectual snobbery".
The idea is to make the younger generation to fall in love with Shakespeare. And engineer-turned-actor Deshik Vansadia is doing his bit. Vansadia, who did a course from Stella Adler acting studio on a scholarship and played the role of Romeo in Romeo and Juliet, the only non-white actor to do so at the Irene Gilbert Theatre in Los Angeles, performs Shakespeare on All India Radio on weekends. He is also associated with a Massachusetts-based theatre company called Shakespeare & Company. He does workshops for teachers and directs plays for schools in India.
The Shakespeare Birthplace Trust is looking at ways to draw in newer audiences. "We are offering many different ways in hooks, so I hope the infectious enjoyment will take hold," says Edmondson. "What is interesting is that because we are not a theatre company, we are not saying that the only way to enjoy Shakespeare is to come to our performances; we are saying there are lots of ways and many of them are free, come and spend time with us."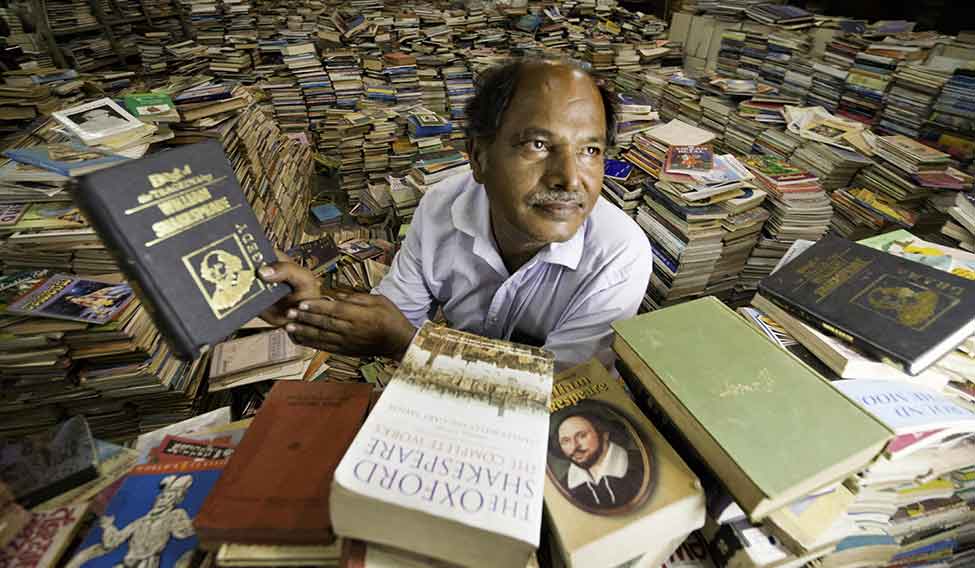 Like Edmondson, Karishma Attari, author of I See You, a coming-of-age supernatural mystery published by Penguin, believes that Shakespeare should be made accessible to all in a more entertaining way. Once a month, Attari does a two-hour-long workshop called Shakespeare for Dummies at The Hive, where she makes Shakespeare "fun" for everybody. The idea is to make people realise that there is nothing intimidating about Shakespeare. "It is driven purely by enthusiasm and while I do refer to books, I don't make it an academic experience. It is a fun look at Shakespeare," says Attari, who starts with language games and then moves on to showing people the difference between old English, middle English and early modern English. Next, she introduces them to the iambic pentameter, a favourite with Shakespeare, through clapping and plays Shakespeare along with different artistes like Eminem. "At this point, people really come alive," she says. "I use it to basically say, what is hip-hop and rap but the language of revolution." She also uses audio-visual aids like YouTube and Ted Talks. "By the end of it, the audience feels like Shakespeare is the guy-next-door, apna [our own] Shakespeare," says Attari.
While people who are passionate about Shakespeare are coming up with innovative ways to keep his legacy alive, there are others who have built thriving careers out of the industry. Alistair McArthur and his team seem to have a rather coveted and fun job—dressing up actors for the plays put up by the Royal Shakespeare Company. However, McArthur, who is head of costume at RSC, says it is not as easy as it looks and a lot of work goes into each play. They have design deadlines—the final designs have to be ready one month before rehearsals start. "It is a very evolving process; costumes get added or cut during the rehearsals and, sometimes, that can go on until the final press night," he says. "My team has to be very responsive. Sometimes in the plays, there is one costume that never changes, whereas on other occasions one person plays more than one character, so we need to know ideally how quickly they need to change and we design accordingly for those quick changes. There are big costume moments or there are not."
Though there are no rules in Shakespeare, the most important thing is that it should fit the director's vision. "Once, we had Hello magazine [that usually has celebrity shots of unknown royal families in Europe] as reference. So, we had a slightly overdressed royal family," says McArthur, who feels that the interest in costume construction has gone up considerably in recent times. "Men's tailoring [in terms of plays] has always been big, but there is no shortage of people who want to make a career out of women's costumes," he says. "There is hat making [millinery], dyeing, leather work, and armoury, lots of different areas where people who are really interested can specialise in."
Sandra Smith, head of wigs and make-up at The RSC, sees a lot of youngsters wanting to enter the profession. "It is a fantastic job and people think it is glamorous, but the truth is it is not glamorous really," she says. "A lot of my job involves how to interpret the make-up and special effects, so if you see someone slit a throat or stab someone or somebody being sick onstage, it is our department that usually has a hand in it. There is mud and blood involved; it can be a very dirty job and we come out pretty battle-scarred."
The happiest moment for Smith is when an actor comes into the wig room, tries on different wigs and says, "I have found my character!" "It is a massive compliment to us," she says. "It is absolutely lovely to hear that. When that goes to the stage, we have, in our own way, helped people understand what that character is. For instance, Shakespeare's histories have lots of changes because of battles and fighting and also require a lot of make-up changes, depending on how many actors are in the play. For some characters, we need to change three to four times, so we disguise them with make-up and wigs and the changes vary from slight to drastic."
And, yet the idea of being associated with Shakespeare's legacy makes everything worth the effort. "The pursuit of Shakespeare—as of all great literature and art in general—is a justifiable hedonism," says Edmondson. He is spot on because no other writer would ever come close to doing what Shakespeare did in his lifetime—not just create a wealth of words, in the form of a rich language, innumerable plots and evergreen themes for posterity, but also exhibit a firm grasp over the comedies, histories and tragedies.