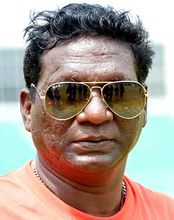 The football field can be a lonely place. Yes, there are 22 players vying for the ball. There is the referee and the linesmen. And, of course, the cheering crowd. But, once you have the ball, the only thing that matters is what you do with it. As a player, it is what defines you.
On that measure alone, Lionel Messi is one of the greatest ever. For the past decade or so, his manoeuvres have been consistently magnificent. His commitment, too, is beyond question. One only needs to look at the way he has played for Argentina and Barcelona to know that.
But, even a genius can make mistakes, and La Pulga made a very costly one on that fateful day at the MetLife Stadium. He missed a penalty, and Argentina lost another final. It was a terrible end for what could have been the crowning glory of a dream run. Messi had scored four goals leading up to the Copa America final, and gave at least as many assists. He was the best player of the tournament by far.
For someone like Messi, who always gives his all for his team, a defeat like the one in the Copa final can be a crushing blow. It could have been the anguish and disappointment of losing the cup that prompted Messi to blurt out to reporters that he was quitting. One thing to note here is that he did not make the comment in a press meet; if the decision to quit was a carefully considered one, he could have well done so.
So, I do believe Messi will return to play for Argentina—or rather, as a diehard fan, I hope he will. After all, he is just 29, and has several years of football left in him. I am sure that every true fan of the beautiful game would want Messi to don the Argentina colours again. Even the Brazil fans in Kerala who have been openly celebrating Messi's departure would, in their heart of hearts, want him to come back. How could it be any other way?
What is unfair is that this whole episode has put Messi's professionalism and loyalty to Argentina in question. It is unfortunate that someone like Diego Maradona was caught on microphone saying that Messi lacked the personality to lead the team, and that he and his teammates should not come back to Argentina without the Copa. As a former captain and coach, Maradona would know that such a comment would demoralise the team.
It is also unfair to expect Messi and his teammates to perform at the level they play club football. Messi, for instance, has been playing for Barcelona since he was 16. He has trained for years with players like Andres Iniesta and Xavi Hernandez, or even Neymar and Luis Suarez. The wondrous things that they do with Barcelona is actually the result of tens of thousands of hours of training.
In contrast, Messi and his Argentina teammates get a month or two at the most to practise together before they take the field in a major tournament. It is too short a period for the players to mentally adapt to each other, work out tactics and techniques, and play as a cohesive unit. National teams depend a lot on the professionalism of their footballers to perform well in major tournaments. And, that professionalism owes a lot to club football.
People who criticise Messi should understand all this. The time the Argentina team was full of players groomed domestically is long past. Yesterday, Maradona played for Boca Juniors; today, Messi plays for Barcelona. Footballers now have more opportunities. And there is nothing wrong in expanding one's horizons and making money.
I still remember my initial days in the Indian team. I used to get Rs 100 a day for playing for the team. That was a pittance compared with the money I earned playing for clubs like Mohun Bagan. Also, the training camps ahead of international tournaments were very low-key; we would get free accommodation and little else. Today, however, the players get to stay at five-star hotels and get a better deal.
The players deserve that. Messi deserves every penny paid by Barcelona. And there is nothing wrong if he is loyal to the club that groomed him to become what he is today. The question is whether he is committed to Argentina as well. The answer is a resounding yes, because he could well have played for Spain by virtue of him being a Barca star. But, he chose not to. He chose Argentina.
He has played more matches for Argentina than Maradona did, and is now its all-time top scorer.
The World Cup is only two years away, so Argentina should pray for his return. In fact, we all should. For, without Messi, Russia 2018 would be a less exciting affair.
Vijayan is former India captain.
As told to Navin J. Antony.