Sigmund Freud asked that famous question, what does the woman want?, and never found the answer. Narendra Modi is seeking the answer to a similar one—what does India want?
India, he thought, was asking for change; so he promised change. India was seeking strength; he promised strength. India was demanding stability, growth, prosperity, clean government and, more than everything, leadership. He promised all those, and has also been delivering on all his promises.
Yet, India isn't satisfied. And Modi doesn't know why.
The Modi narrative has gone wrong, somewhere. The man who came in with the third largest mandate in India's electoral history—after the mandate of vengeance that Rajiv Gandhi got following his mother's murder and the one that Indira Gandhi got promising to banish poverty—is today feeling besieged. Not just in Parliament, where he is at his wits' end to find a way to get his bills of growth and prosperity passed, but even in tackling issues of governance for which he was reputed to have a knack.
Unlike the earlier prime ministers, most of whom had friends or well-wishers or even supporters outside their parties, Modi is finding himself friendless. The urban elite should have been his backers, but the rich, business Patels of Gujarat, who should have been riding the crest of his economic reform wave, are angry. The rural elite should have been backing him for his efforts, though frustrated, to bring about new land laws, but the land-owning Jats of the Gangetic Plain are torching his trains and lynching his policemen. Despite his claims of humble origins, the underdog dalits feel alienated from a regime that talks only about business and growth and never about social justice. The universities which should have been breeding wizened rulers, thinkers, teachers and diplomats for the big India that he seeks to make are restive with frustration. Teenaged terrorists continue to strike at the fortified bases of his Air Force, scoffing at his deft diplomacy with Pakistan. And the intelligentsia who have aided and guided every government of every colour since Jawaharlal Nehru's are either alienated or disgusted with the anti-intellectual climate in the national discourse.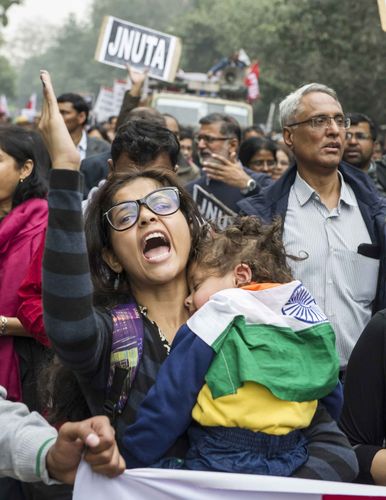 The man who had scoffed at the lame-duck leadership of Manmohan Singh has even started seeing conspiracies, a sure sign of political siege-mentality. "Some people are not able to digest my prime ministership," he recently told a rally of poor peasants in Odisha, his first address to farmers in more than a year. "They can't digest that a chaiwallah has become PM. Since the day we started seeking details [of foreign funding of NGOs], these people ganged up against me and said 'Modi ko maaro, Modi ko maaro [attack Modi]'. They are now hatching conspiracies every day to finish and defame me."
Not that everything has been wrong. Modi's efforts at Make in India, and making a Digital India, a Clean India, a skilled India and an insured India have been lauded even by his critics, as visionary endeavours to build a great India. His diplomatic initiatives, despite the hiccups with Pakistan and even puny Nepal, have been hailed by world statesmen as visionary and by the man on the dusty Indian street as bold and sincere. His visionary schemes like Jan-Dhan Yojana, and the offer of micro-credit at the show of a soiled bank passbook, have been hailed as more 'socialistic' than all the loan melas and loan waivers of the past governments.
All these administrative measures should help in his endeavour to build a new India. But as his critics say, these are all command administrative performances, at which Modi has always been good, and involve no political consensus-building skill.
Modi is sincere in his efforts to build a new India, but the problem is that Modi does not seem to know what to do with the old India. There are a lot of things he doesn't like in the old India, but he just can't wish them away, as he did to the Planning Commission. The new entrepreneurs who are launching startup firms are getting rich and are happy, but the old industry, the producers of the Indian economy's bread and butter, are frustrated. As HDFC chairman Deepak Parekh said last year, "There is still a lot of optimism among the people of the country and among the industrialists and entrepreneurs.... They think this government means business on all these fronts. However, there is a little bit of impatience creeping in as to why no changes are happening...."
The men who were expecting tax discounts now complain of tax terrorism, especially with increase in service tax and a stricter compliance squeeze. The farmers, who were expecting better prices and cheaper inputs, complain that they have got only insurances, which are essentially viewed as post-disaster sops.
But Modi's biggest problem seems to be some of his own friends and family (parivar), whose every action is provoking the opposition. He has a few seasoned administrators like Finance Minister Arun Jaitley and Parliamentary Affairs Minister Venkaiah Naidu in his team who are doing the firefighting for him. Both had "repeatedly intervened", as Jaitley put it after the Bihar poll defeat, to tell their irresponsible colleagues not to make "irresponsible statements", but the advice fell on deaf ears. The BJP's defeat in Bihar, coming after the rout in the Delhi polls, is now seen as a millstone on the Modi government's neck, and this year's assembly polls—in West Bengal, Assam, Puducherry Tamil Nadu and Kerala—offer little hope for Modi to get rid of it, and to regain his old image as India's greatest vote-winner ever.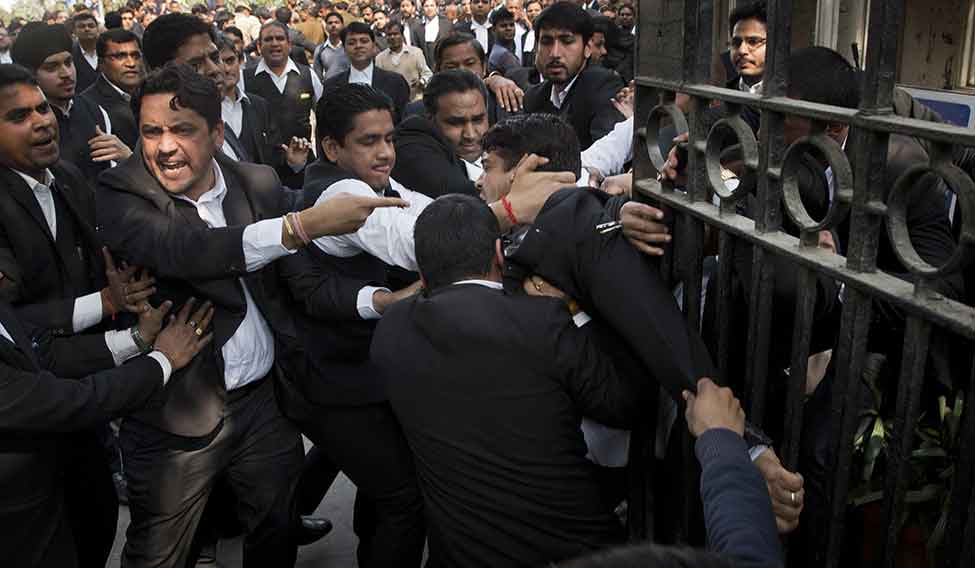 STATEMENTS AND ACTIONS of several of his colleagues are alienating even communities or sections that could have been wooed by Modi's attempts at good governance. Muslims continue to remain alienated, and even the stray attempts to woo them are quickly offset by vicious comments coming either from the sangh parivar about Ram temple or by his own party colleagues about their ideas of nationalism. Statements equating Muslims with Pakistan and even terrorism, which used to be heard only from fringe elements in provincial politics and were frowned upon by senior leaders, are today heard even from national-level leaders. If the anti-beef frenzy fed by certain sangh parivar leaders and abetted by lynch mobs and loyal police has alienated Christians, dalits are offended by snooty remarks, like the one that came from Union minister V.K. Singh that almost equated them with dogs. And the intelligentsia are getting disgusted with the attempts to saffronise academic institutions, and the intolerance of dissent even within the debating halls of universities and the hallowed precincts of judicial courts.
To make things worse, at a time when Modi needs the cooperation of the opposition to get his crucial reform bills passed, even seasoned leaders of his party are alienating them with thoughtless remarks. While BJP president Amit Shah blog-queried whether Rahul Gandhi desired another partition, Anurag Thakur asked whether the Congress vice-president was with Afzal Guru or Indian Parliament.
The domestic storms are also damaging Modi's image overseas. The star performer of Madison Square Garden and the one who could play to the Wembley gallery is now being seen as a well-meaning leader who is losing his way in a labyrinth of parochial paths.
Not that everything is lost. Narendra Modi still commands respectful awe in millions of Indian hearts, and he can still change the national narrative. His leadership qualities are still envied, and even opposition leaders privately concede that there is no one in any party who can match his oratorical skills or his administrative acumen.
But where Modi seems to be lagging is in political engagement. He is reputed to be advised more by bureaucrats than by his political colleagues. He needs to politically engage the minorities, the dalits, the backwards, the middle classes, the academics, the intelligentsia and, above all, the opposition. It is problems of politics that are besieging him; he needs political ideas to break out.
India wants its leader to engage it politically.