Flights between Srinagar and Delhi had fewer passengers despite good discounts. In most hotels in Srinagar, only a skeletal staff is left.

The ophthalmology unit at Sri Maharaja Hari Singh Hospital had admitted 550 patients with eye injuries of varying degrees.

Members of the local police force, too, face a serious dilemma. Many of them are torn between loyalty to their job and affection for their brothers.
Ever since Kashmir was put under curfew on July 9, a day after Hizbul Mujahideen commander Burhan Wani was killed, waking up early has become a routine for Bilal Ahmed Gujri, a vegetable shop owner from Chotta Bazar in Srinagar. The 25-year-old gets up at 3am, grabs the keys of his bike and rides across the city's bylanes to Mandi, Srinagar's biggest vegetable and fruit market. A drowsy-eyed crowd is already present outside his shop to buy their daily stock of vegetables. By 6am, Bilal's stock is sold out and for the rest of the day, his shop, like most businesses in Kashmir, remains closed because of the curfew and the strike called by the separatists. Half-an-hour later, security forces begin to seal off roads and intersections. Those who defied curfew ran the risk of getting thrashed, or worse, getting blinded by pellets. Curfew was lifted after 52 days, but that didn't help ease the situation. Clashes and killings have continued. It has forced the authorities to reimpose curfew in several areas. So, people like Bilal continue their early morning ritual.
Ghulam Muhammad is a street vendor who sells socks for a living. Usually, he would neatly display bundles of socks on his cart, parking it near bus stops, schools and shopping centres. A month into the curfew, Ghulam grew desperate and ventured out with his cart. A reporter of a national newspaper was so moved by his plight that he offered to buy a few pairs. "But I didn't have enough money on me," the reporter later told THE WEEK. "On my return, I would buy a few pairs from him."
Fayaz Ahmed, who owns a saloon, waited for two weeks for the curfew to end. Finally, he decided to take a risk and ventured out of home. At Kani Kadal, where his saloon was located, Fayaz found several people waiting for a haircut. Since his shop was closed, one of his acquaintances brought a chair, a mirror was fixed on a wall inside one of his customers' house and Fayaz was back in business. Once, he was stopped by security forces on his way back home. "I told them I was a barber. They checked my bag and let me go," he said.
Some fruit vendors were not so lucky. THE WEEK spotted some of them on the popular M.A. Road. "We risked coming out because we have to feed our families. We dodged the police, but a protesting youth beat us up," said one of them, showing his swollen palms. Even as we were talking, a police vehicle came, and the vendors had to shift to another location. Ordinary Kashmiris like them are caught between the separatists and the security forces. When the separatists announce a relaxation in the strike—usually from dusk to dawn—security forces enforce curfew strictly. It has made the business community all the more angry. "The police buy from us, but they won't let us stay at one place for long. These days, the security forces are mostly eating fruits," said Manzoor Ahmed, a vendor at Jehangir Chowk.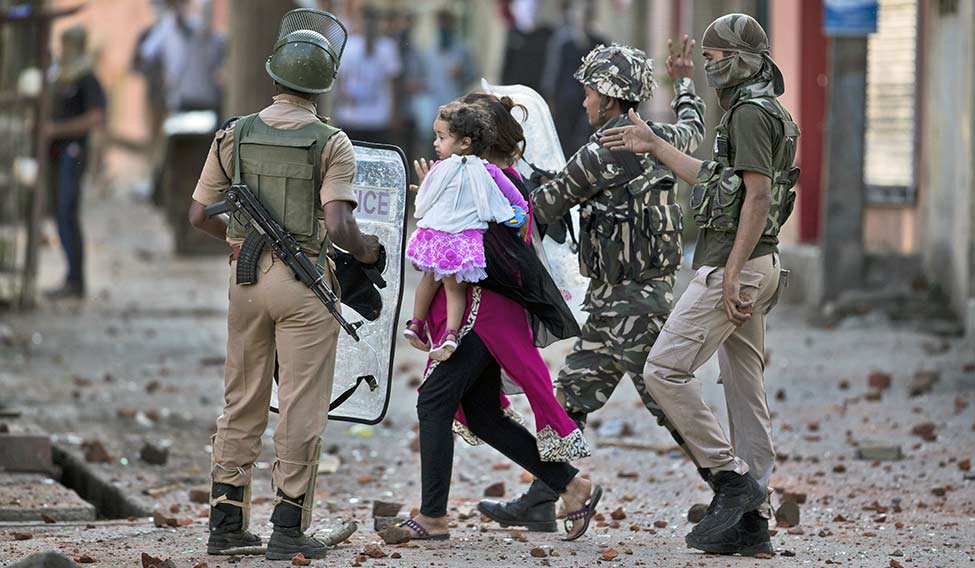 The curfew has affected prospective brides and grooms as well. A week after Burhan's killing, local newspapers were flooded with classified ads announcing the cancellation of weddings. Some bravehearts like Jasim Ahmed of Guru Bazar have gone ahead and got married, but without the elaborate festivities that mark Kashmiri weddings.
Ali Muhammad could not attend his daughter's wedding on August 24 because the troops did not allow him to return to Srinagar. "I tried every route from Budgam to Srinagar, but unfortunately, somewhere someone would always stop me," Ali told a local daily. The daughter refused to go ahead with the ceremony without her father, but her brothers finally managed to convince her.
Those associated with tourism said the timing of the uprising was devastating. It is summer, the peak tourist season, and the business is virtually non-existent. Now they fear that the killings and the curfew could possibly have an impact on the winter season, too. Travel agents said flights between Srinagar and Delhi had fewer passengers despite good discounts. In most hotels in Srinagar, only a skeletal staff is left. "We have no guests," said Abdul Khaliq, who works at The Akbar Residency. It is a similar story at Hotel Rock nearby, where all 25 rooms are vacant despite a steep discount of 60 per cent. The hotel was rented by a security agency, but was vacated after a while.
At Hotel Kholees next door, we met Jaipal Sharma, the receptionist. "The season had begun well. But now, we are drawing a blank." A burly young man with a beard was sitting on a couch near the reception, listening to our conversation. A transporter, he has been out of business for almost two months now. "I have a fleet of 30 vehicles, but all of them are grounded," he said. The man suddenly grew agitated. "Sir, you think I am just a driver? I have done my MSc. I could not get a government job because politicians appoint only their workers and those who pay them. If the Kashmir issue is resolved, money will rain on Kashmir. I lost my youth to the conflict and I don't want it to happen to my children," he said.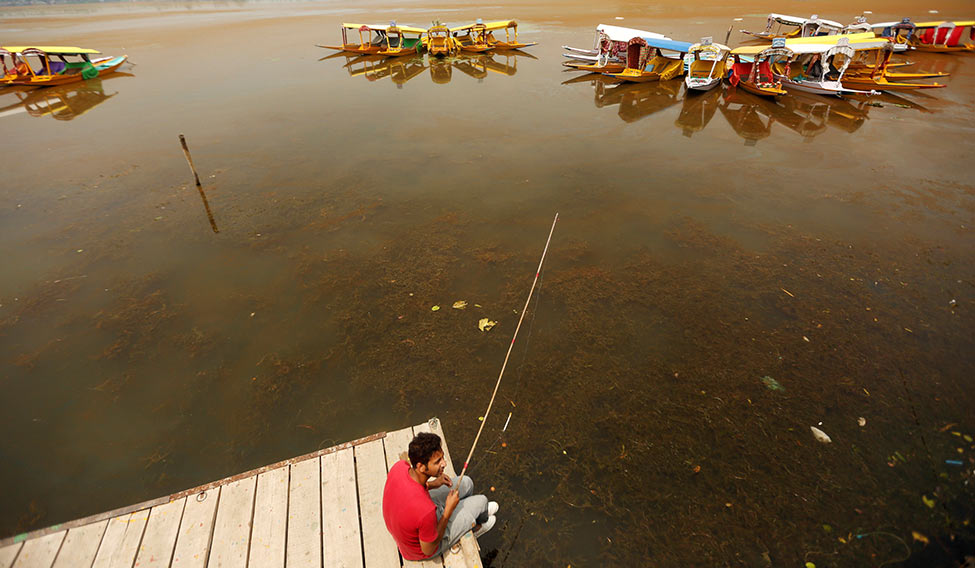 A few rickshaw drivers, too, have started venturing out. We hired a rickshaw on our way to meet officials of the Kashmir Economic Alliance, a confederation of the trade bodies of Kashmir. Rafiq, the driver, charged Rs 100 as against the normal fare of 060. He said he was forced to overcharge as business was dull. "I work in the morning for two hours, from 6am to 8am. Sometimes, I take a chance for an extra hour. But it is risky,'' he said. Rickshaws face the risk of running into security forces or young protesters on the prowl. Only those ferrying the sick, the old and the women or those on emergency services are spared.
Despite the losses and inconvenience, most Kashmiris seem ready to endure the strike, hoping for a lasting solution. Yasin Khan, chairman of the Kashmir Economic Alliance, said when children and young men were killed and hundreds were blinded by pellets, it was not possible to think of business losses. "This loss means nothing to us. We support the Hurriyat Conference's programme. We are with our people who are mourning their loved ones," he said. Khan, who was invited by the divisional commissioner for talks with Union Home Minister Rajnath Singh, said he was not prepared to talk to anyone at the moment. "Not even to the prime minister. The Union government must talk to the Hurriyat Conference because Kashmir is a political issue," he said.
Abdul Rashid, general secretary of the Kashmir chemists and druggists association, echoed Khan's sentiments. He said he was aware of the sufferings of the people, but unless the basic issue was addressed, such situation would keep recurring. Tariq Patloo, owner of several houseboats and a resort in Srinagar, said he advised several groups who wanted to book his houseboats that it was not the right time to visit Kashmir. "I want business, but I cannot cheat my guests," he said.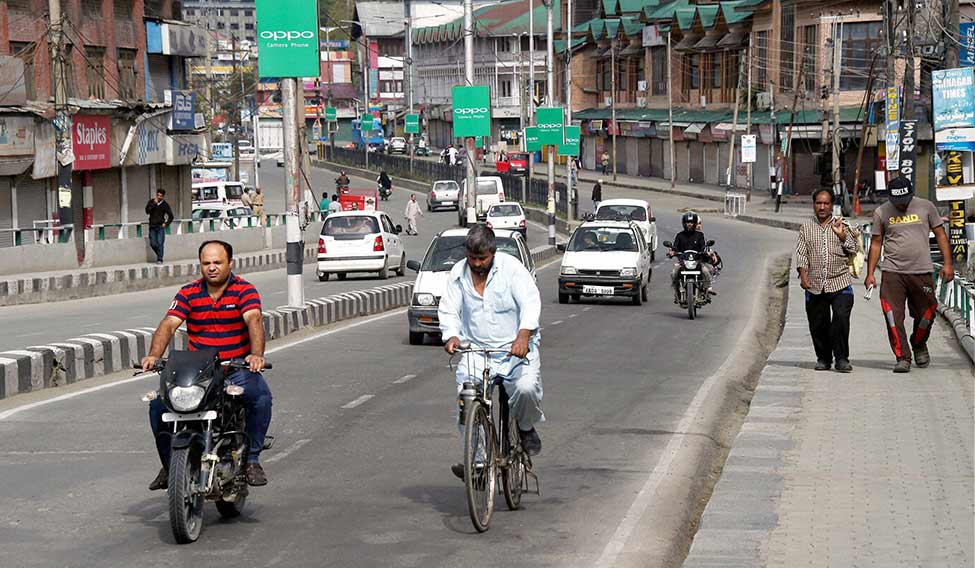 As the suffering of ordinary Kashmiris continues, organised local charities known as Baitul Maals are stepping in, offering help and support. These charities, which rely on regular contributions from the faithful, have a list of people in each locality who need help. "We help with some money and eatables," said Bilal Ahmed, chairman of a Baitul Maal in downtown Srinagar. "The idea is to help people survive tough times."
In hospitals across Srinagar, there is the rush of the injured. It has left doctors and paramedics overwhelmed. Senior ophthalmologist Rashid Wani said the ophthalmology unit at Sri Maharaja Hari Singh Hospital had admitted 550 patients with eye injuries of varying degrees. At the peak of the crisis, they had to conduct surgeries with whatever equipment they had, sometimes even in the trauma care centre. Another doctor said they were confronted by the moral dilemma of conducting surgeries without the consent of the families of the injured since most of them were brought to the hospital by volunteers. "The condition of some of them was so bad. It was a situation we had never seen before," he said. Some of the doctors were completely overcome by the nature and number of injuries and would quietly retire to their rooms and cry.
Members of the local police force, too, face a serious dilemma. Many of them are torn between loyalty to their job and affection for their brothers. Some of them were named publicly by separatist leaders. Some even faced hostility from their own relatives. One officer got the shock of his life when he removed the mask of a stone pelter and found that it was his own son. The father in him prevailed and he let his son go.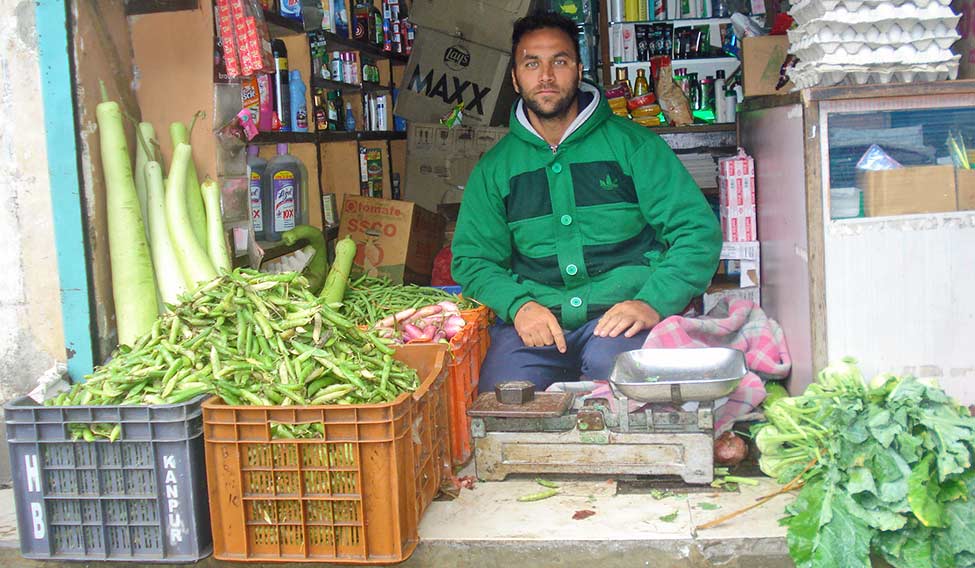 Prolonged curfew has seen free tuition centres being opened in mosques, homes, libraries, seminaries and community halls, a trend first witnessed during the 2010 uprising. At Rainawari in the city, residents converted the Babul Alim seminary and the Bargahah Abul Fazal library into tuition centres. Khalid Gul, a senior journalist from Anantnag, said community schools were functioning in most parts of Anantnag, Pulwama, Shopian and Kulgam. Some private schools have asked their students to collect assignments from the schools or visit the nearest teacher. A few like DPS Srinagar have started classes online.
With no solution to the crisis in sight, the soldiers who are tasked with enforcing law and order, too, are suffering. Sometimes, young boys suddenly appear from the lanes and rain stones on security forces. These boys, said constable A.K. Pandey, posed a challenge to them despite their riot gear. "They jump on bonnets and try to smash windshields. These kids face the risk of getting mowed down by our vehicles," he said.
Most of the soldiers do not even understand what makes the Kashmiris fight. "The people here have everything that one needs to lead a happy life. They can demand more development and jobs, but their demand [for azadi] is not right," said a young soldier. "Why don't you write about our suffering?" he asked. "We get up at 4am and patrol the streets till 6pm. Can you imagine our hardship? We are also human beings."