Manzoor left home after three militants, including JeM chief Masood Azhar's nephew Talha Rasheed, were killed in an encounter on November 7 at Aglar in Pulwama district.

"He (Noor Trali) would always tell me that I was the mother of a mujahid and that I should pray for his martyrdom. And, I would always pray that he would never fall into the hands of the Army alive." - Aziza Begum, Trali's mother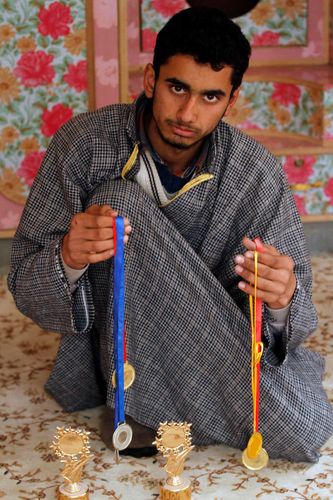 Dawn was breaking when I reached Tral, a town in Pulwama district of Jammu and Kashmir. I was on my way to Nazneenpora, the village of Fardeen Khanday, the 16-year-old boy who led a suicide attack on a camp of the Central Reserve Police Force at Lethpora on the Srinagar-Jammu national highway. Fardeen and two of his accomplices—Manzoor Ahmed Baba, another local Kashmiri, and Muhammad Shakoor from Pakistan—were part of a Jaish-e-Mohammad suicide squad, which targeted the camp on New Year's Eve. The CRPF was shaken by the attack on the high security camp, which also housed a training facility and residential quarters. Four CRPF personnel died in the firefight; one died of cardiac arrest during the attack.
The last time a Kashmiri was involved in a suicide attack was in 2000, when Afaq Ahmed Shah, a JeM militant from Khanyar in Srinagar, tried to ram an explosive-laden car into the Army's 15 Corps headquarters at Badami Bagh in Srinagar. The involvement of two local boys in a suicide attack after 17 years has alarmed security agencies. Two days after the attack, the JeM posted a video on Facebook, which was recorded just before the attack. In the video, Fardeen is seen sitting cross-legged, wearing a pheran (a winter gown popular in Kashmir) and a kaffiyeh, in front of a stash of grenades and an AK-47 rifle, and explaining in chaste Urdu why he had become a fidayeen.
"By the time this video reaches you, I will be a new guest in heaven, inshallah,'' says Fardeen in a soft voice, betraying no nerves. "It is being made out that unemployment is driving Kashmiri youth to militancy. It is nothing but propaganda.... The importance of jihad increases when infidels occupy our land and threaten the modesty of our women. My friends and I have answered the call of Quran and joined the jihad. This will continue till the last occupying soldier is present in Kashmir. I want to call upon Muslims in India…. Ghazwa-e-Hind (battle for India) is yet to come."
I was thinking of Fardeen's words as I drove over dirt tracks to Nazneenpora, along with a friend. We passed through villages with little sign of life because of the winter chill.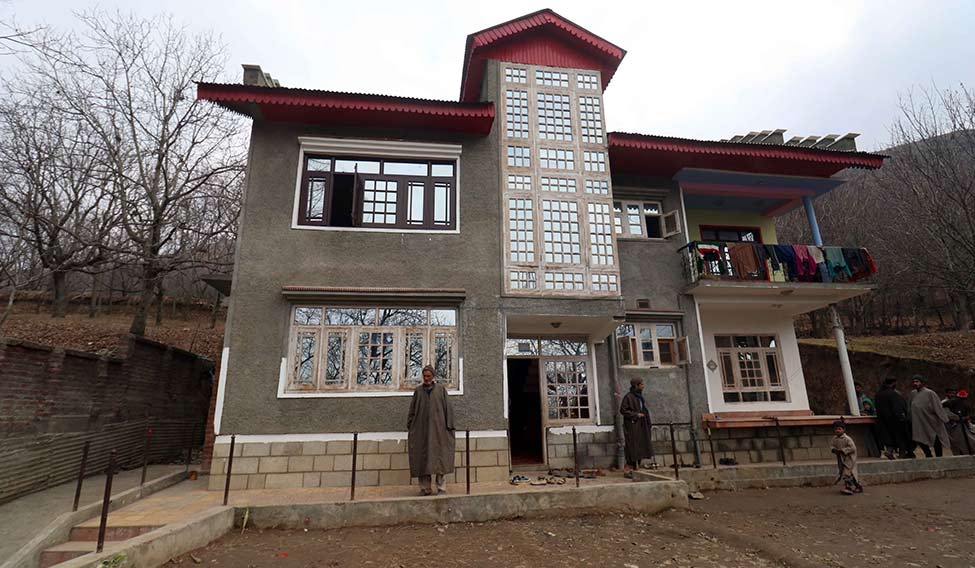 At Nazneenpora, a bunch of pheran-clad youth directed us to Fardeen's home, a three-storey modern house with a lawn. Dozens of shoes outside indicated that the rush of mourners had not subsided. There were wailing women in a room on the ground floor. Fardeen's twin brother, Faizan, directed me to another room where his paternal uncle Ghulam Hassan and maternal uncle Showkat Ahmed Reshi were sitting. His parents Ghulam Muhammad and Wazira did not turn up.
"Fardeen left home on September 15," said Faizan. "We looked for him, but nobody had a clue where he was.'' Just then, twins Faheem and Tanzel, Faizan's younger brothers, entered the room.
"Fardeen was very humble. He loved cricket and was very good in debates and other activities in school," said one of his friends. Hassan said Fardeen never showed any inclination towards militancy. He would wake up early and go to the mosque. After breakfast, he would go for tuitions and then to school. "After he went missing, the Army raided the house twice,'' said Hassan. "The officer was so impressed by his well-maintained notebooks that he went to inquire about Fardeen at his school. The teachers told him that he was one of their best students. The officer came again and asked us to try and bring him back. There were tears in his eyes,'' Hassan said.
Faizan said Fardeen was more like a friend to him and showed me the medals and trophies his twin brother had won in school.
After Fardeen went missing, there was a grenade attack at the local bus station, but a senior police officer refused to implicate him, said Ali Muhammad, Fardeen's uncle. "The officer told his men that if Fardeen came back, the case would create problems for him," said Muhammad.
As I was about to leave, Showkat Ahmed Reshi insisted that I have tea. "Our son has been martyred. It is a matter of pride for us, you must have tea," he said. It was a major departure from the sombre mood usually found at the homes of militants killed in encounters. Outside, a neighbour said the village was still in shock over Fardeen's death. "He was a well-behaved boy and very respectful towards elders,'' he said. "He prayed five times a day and during Ramzan performed atekaaf [spending the last 10 days of Ramzan in the mosque, praying in isolation]." Although Fardeen's father was a driver with the police department, the family was rich and owned an apple orchard.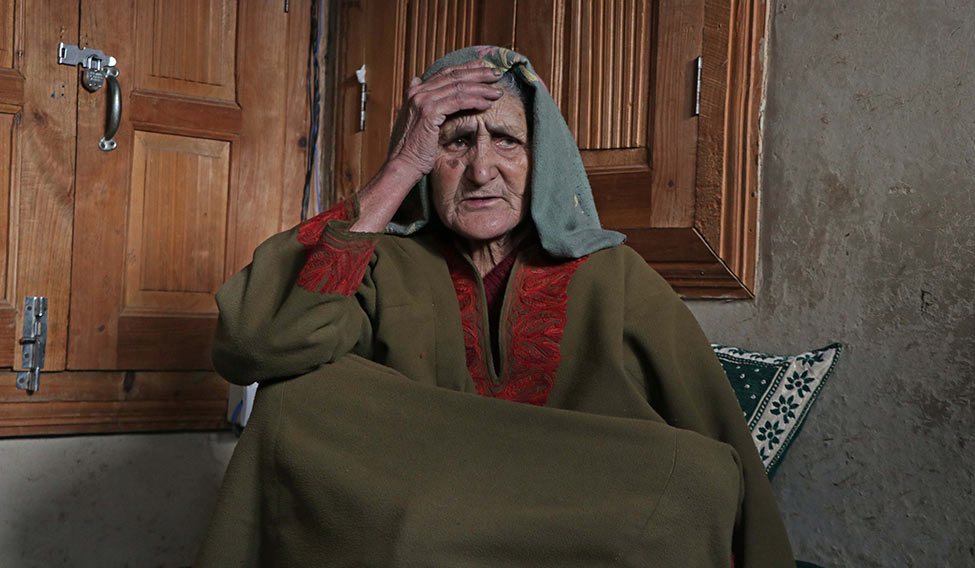 In the graveyard where Fardeen is buried, there is a section earmarked for "martyrs". Fardeen's grave is fifth in the section. Stepping out of the graveyard, I realised that Fardeen's family had revealed nothing that could help me understand why he chose to become a fidayeen. Fardeen belonged to a generation that was born and raised in conflict and is very religious. He had completed his Quranic studies when he was in class six and had memorised a portion of the holy book. "He would lead the prayers in the mosque and attended darsgah (where children learn about Islam),'' said a neighbour. "He was not fond of gadgets like mobiles.''
The spirit of martyrdom is evident at the home of Manzoor Ahmed Baba, too. Manzoor drove the car during the attack on the CRPF camp. When I reached his home at Drubgam, 30km from Tral, his younger sister gave us small packets of dates and currants, to commemorate Manzoor's "martyrdom".
While Manzoor's family appeared largely unperturbed by his death, his mother, Sara Begum, burst into tears talking about him. Manzoor was her younger son and he had quit school after the death of his father to support the family. "He was a simple boy, but the police forced him to flee home,'' she said. "They often summoned him and kept him in police stations and camps. And they never told me why. I have brought him home from police lines many times." A neighbour said the police was after Manzoor as they suspected him to be an overground worker of the militants.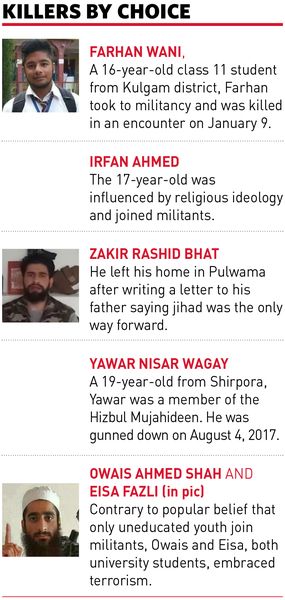 She said Manzoor left home after three militants, including JeM chief Masood Azhar's nephew Talha Rasheed, were killed in an encounter on November 7 at Aglar in Pulwama district. "The Army came and recorded a video in which I was made to appeal for his return. But, he paid no heed." Manzoor's elder brother Javid, too, requested him to return at a news conference, but Manzoor was unmoved.
Another neighbour said most young men were familiar with militants in the area. "The militants are also local boys and most people are sympathetic towards them. And, boys who join them can relate to their cause," he said.
The trend has got the security establishment worried. Normally, local militants do not have the killer instinct of foreign militants belonging to the JeM and the Lashkar-e-Taiba because of the lack of training and indoctrination. Police attribute the commitment of Fardeen and Manzoor to their indoctrination by Noor Muhammad Tantray, a close aide of Parliament attack mastermind Ghazi Baba. Also known as Noor Trali, the 47-year-old militant was killed four days before the Lethpora attack.
Trali was only four-foot tall and he could not walk properly because of a childhood accident. But, he was a brilliant operator and motivator. He had studied up to class ten and was good in religious studies. Trali had gone to Pakistan in 1999 and later to Afghanistan, where he reportedly met Taliban chief Mullah Omar. After returning to India, he was arrested in 2003 in Delhi and was sentenced to life imprisonment.
Trali was transferred to Srinagar after spending eight years in a Delhi jail. While in jail, he taught Quran to fellow prisoners. In 2015, he was released on parole, after which he went into hiding and started reviving the JeM in Tral and neighbouring areas. After three JeM militants were killed at Aripal near Tral on July 16, Trali went underground. He soon connected with a group of 20 JeM militants, who managed to sneak into Jammu and Kashmir. Trali directed the fidayeen attack on the district police lines in Pulwama on August 27, in which eight security personnel were killed. He was also behind attacks on a BSF camp next to the Srinagar airport in October.
Police sources said Trali used his short stature and disability to camouflage his activities. "He was a smart operator and would travel between districts for weapons and to guide militants to reach their designated areas," said Muneer Khan, additional director-general of police. "Trali was responsible for reviving the JeM, which is trying to fill the vacuum created by the killing of a large number of Lashkar and Hizbul Mujahideen militants."

Khan, however, discounted the possibility of more local boys becoming suicide attackers. "It needs a lot of motivation,'' he said. Another officer said in three decades of militancy, Kashmiri boys had rarely shown that level of commitment. But he cautioned that the increasing radicalisation could change things.
However, there are senior officers with years of experience in counterinsurgency who worry that more local boys could turn to militancy. A senior superintendent of police, who survived an assassination bid by Lashkar a few years ago, said he feared there would be more such attacks by local boys. "A lot of local boys went missing last year, despite the killing of over 200 militants,'' he said.
It is, however, impossible to believe that Daargund Gani, a sleepy hamlet close to the picturesque Aripal, could produce men like Trali. His village has kept pace with development and has paved roads and concrete buildings, but his mother, Aziza Begum, 70, and brother Nissar Ahmed, still live in an old mud house, one of the few in the village. "He would always tell me that I was the mother of a mujahid and that I should pray for his martyrdom,'' said Aziza Begum. "And, I would always pray that he would never fall into the hands of the Army alive."
Nissar said the family was satisfied with what Allah had in store for them. He appeared unperturbed about the news that his brother motivated Fardeen and Manzoor to become fidayeen. "It would have been better if he, too, had become fidayeen rather than get martyred in an encounter,'' said Nissar. Trali's grave is visible from the road outside his house. Two Pakistani flags cover the grave. The JeM, according to a neighbour, had placed its flag, but the Army removed it.
The participation of two Kashmiri boys in a fidayeen attack seems to have lifted the spirits of families of many militants. The brother of a militant said he was summoned by the Army and was asked to persuade his brother, who dropped out of an engineering course, to shun militancy and return. "I told the officer that it [jihad] was his aim in life and that was why he quit engineering. My aim is to become a doctor and his is to do jihad," he said. Fayed Ahmed Lone, father of Umar Fayaz Lone alias Hammad, a commander of the Hizbul Mujahideen, recently spotted two boys outside his home in Seer village. When he greeted them, they said they were with Umar.
One of the earliest cases of rich, educated Kashmiri youth opting for the path of jihad is that of Nadeem Khateeb alias Hamza Ali of Rawalpora, Srinagar. Son of a former chief engineer, Khateeb gave up a promising career as a flight instructor in the United States for jihad in Kashmir. He was killed in Gool Gulabgarh area of Jammu in 1999. Wandering in the forests and virtually living the life of a nomad, he constantly reminded his parents that death in the service of Islam was the greatest honour any Muslim could aspire for. "My dear mom and dad," he wrote, "I would remind you that life on earth is nothing but a sowing ground, and the life to come is the eternal life and all our efforts should be for that life. As I prepare for this hijrat (migration) and jihad for the pleasure of Allah, I pray to Allah to grant us each others' company in heaven on the Day of Judgment, in an environment of peace and tranquility. I pity those who take us as crazy people and believe that we spoiled our careers. Well, I can't bring the time back, but at least I can spend the rest of my life fighting for the cause of Allah."
Moving words. No wonder, the security forces are facing an uphill task in keeping young Kashmiris away from the path of terror.