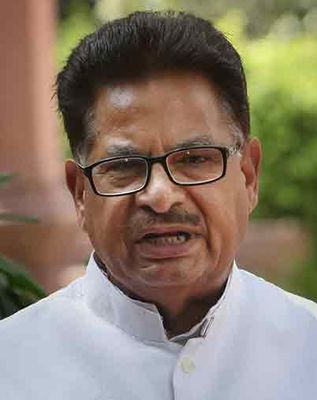 Interview/ P.L. Punia, chairman, National Commission for Scheduled Castes
How do you see dalits coming out on the streets to protest atrocities against them?
Babasaheb Bhimrao Ambedkar had said that the way forward for the dalit community was 'educate, organise and protest'. The dalits in the country had not taken it seriously till now. However, they are now rising in protest. And it is only through this that atrocities can be checked. The atrocities are pretty inhuman in nature. What we saw in Una, Gujarat, gave the impression that dalits were worse than dead animals. If dalits rise in protest all over the country, there will be pressure on the administration to take action when such atrocities take place.
Why do such incidents take place even seven decades after independence?
The Protection of Civil Rights Act was passed in 1955. Later, the government thought it was necessary to enact an even more stringent law, and hence it brought the SC/ST Prevention of Atrocities Act in 1989. In 2014, the UPA brought an ordinance to strengthen the Prevention of Atrocities Act, and that was made into a full-fledged amendment in law by the NDA. While we are making laws more stringent, there is an alarming rise in crimes against dalits. In 2014, the total number of crimes against scheduled castes was more than 47,000. In 2015, it was more than 54,000. The reason for this is lax implementation of the law. In Gujarat, the conviction rate is just 2.95 per cent, whereas the national average is 22 per cent. If cases are not properly pursued in court, they end in acquittal, and that is not going to serve as a deterrent.
Do you see a divide setting in society?
The dalit community is fighting for its honour, for its rights. They are fighting against people who are depriving them of the rights that the Constitution grants them. If the dalits are coming together to fight for their rights, it is a very happy sign.