The Modi government has completed three years, and you have been giving impressive numbers to showcase its performance. What palpable changes have this government brought about?
The biggest change in the country's politics in the past three years has been the people's expectation from it. The people have shunned casteism, nepotism and appeasement to choose politics of performance. This is the biggest change—now you cannot get votes based on casteism or appeasement.
The confidence of the nation and its people has surged. India's prestige in foreign countries has increased.
The country has got a direction. We have given a decisive government. We have been a transparent government against corruption. This is a sensitive government, which responds to the people.
You mentioned India's growing prestige abroad, but relations with immediate neighbours—Pakistan and China—continue to be troubled.
Let me clarify, I did not speak about enhanced prestige in reference to foreign policy. When we execute surgical strikes, the world views us differently—that we are capable of taking care of our security; we are a country that can take decisions. Instead of just two or three satellites, when we send 104 satellites to space, it establishes us on the world stage. When the economic growth rate increases from 4.4 per cent to more than 7 per cent, becoming the fastest growing economy, the world sees us differently.
What about our neighbours? Do you see any signs of improving relations, particularly with Pakistan?
The day this government took oath, it invited all neighbours. We extended a hand of friendship, and continued to do so on different occasions. But, this government has a clear policy that there will be no friendship at the cost of the country's security and respect. Friendship has to be built from both sides. We want good relations with all.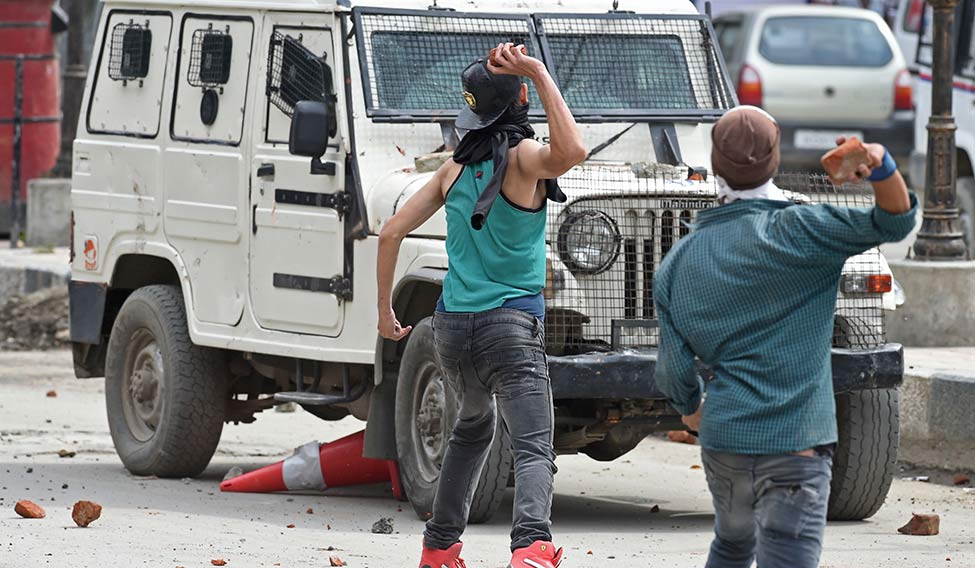 Kashmir is on the edge. Though the BJP agreed for dialogue with all stakeholders in its 'agenda of alliance' with the PDP, it appears the government is in no mood for dialogue.
There is no question of appearance. The mood of the government is clear: until stone-pelting [on the streets of Kashmir] stops, we will not even think about talking to anyone.
Do you think what is happening in Kashmir is similar to the Palestinian intifada?
No. If you look at the issue since 1989, there have been several instances when there have been phases lasting six to eight months that some forces have come out. But when security forces increase their grip, there has been retaliation. It is not something new. In 70 years of independence, you cannot look at six months of Kashmir in isolation. You have to see the entire history to understand.
What is the government's policy on Naxalism?
In three years, we have hardened action against Naxalites. There have been two-three incidents, we are not denying that, but we have dealt with them with a strong arm. When there is a war, bullets are not fired from just one side; bullets are fired from both sides. Security forces have the upper hand. Naxalism is being curbed, and Naxal-affected districts will be drastically reduced.
How much time would it take?
It is not like a building a highway!
It is a war. The way in which Naxalism is reducing, I think it will be contained soon.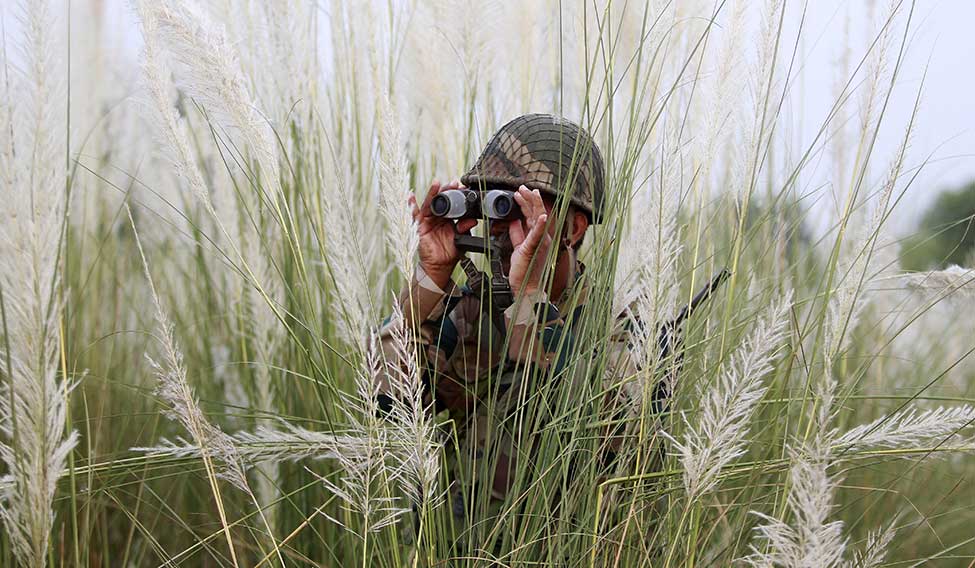 During the past three years, the RSS has gained more prominence. Mechanisms have been set up to enhance the exchange of views between the Sangh and the government. The opposition alleges that the Sangh's ideology dominates government functioning.
We listen to everyone. We would even listen to you if you have a good suggestion. Good suggestions should be listened to. Criticism will be there; the opposition will never praise us.
After the surgical strikes and the JNU controversy, the BJP and the Union government have pushed for aggressive nationalism. Several political parties and civil society groups say they get branded as antinationals for having a different view.
Nationalism is our character. We are in politics because of nationalism. We have never branded anyone [with a different view] as antinational. But, if anyone would say the country be divided into hazar tukde (thousand pieces), he is an antinational. Then we do not have any confusion on that front. Anyone can criticise Modiji or my party, but how can someone talk about dividing the country?
Political violence is a cause for concern in West Bengal and Kerala. Can't issues be resolved through dialogue?
Tell me first, which parties are in power in these states? Are we in power? Is it our responsibility to maintain peace? Whose duty is it to maintain law and order? It is that of the state governments of both the states.
Let us take the case of Kerala. When the [Congress-led] UDF government was in power, there was no violence. As soon as the Left front government was sworn in, violence started, and that, too, in the chief minister's district. Do you think violence can take place without his nod? Tell me what is the relationship between their oath-taking and violence? It started the same day. The Left parties are responsible for the violence.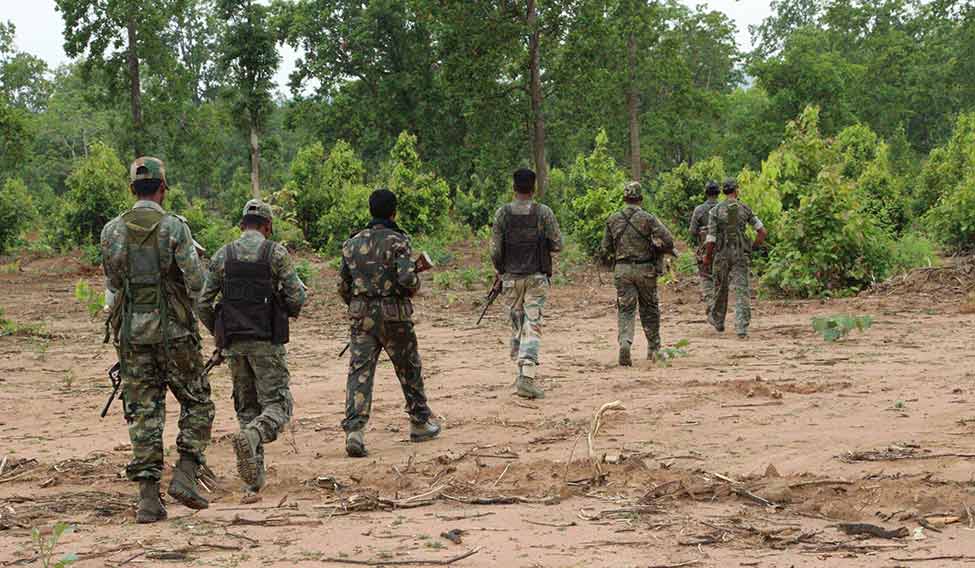 Uttar Pradesh Chief Minister Yogi Adityanath is attracting a lot of attention with his style of administration, yet questions are being raised over law and order, and groups such as Hindu Yuva Vahani and anti-romeo squads. Are you satisfied with his performance?
Could you cite a single instance of Yuva Vahini [instigating violence]? Even the anti-romeo squad is not an issue of law and order; it is there to solve the problem of law and order.
I am 100 per cent satisfied with Yogi's performance. He is doing well. There may have been one or two small incidents, but they have been tackled well. He is going according to the agenda of governance.
People, especially in south India and the northeast, are strongly protesting the ban on sale of cattle for slaughter. They allege the government is interfering in the people's eating habits.
The notification has come out. Explain to me how the eating habits of people are affected. This [ban] was based on a Supreme Court judgment, after which the government set up a committee that framed the rules. There is no ban on anyone's eating. I don't understand how anyone's eating habits have been disturbed (chuckles).
You often say Modi is the most popular Indian leader post independence. Doesn't this sideline the Gandhi-Nehru legacy?
I have said leaders 'after independence'. Modi was born after independence. So there is no clash with Gandhiji.
You are completing three years as party president. What are your next goals?
Our aim is to establish a glorious India. We are in power in 14 states, we have a government at the Centre and we share power with allies in four states. Our aim is to form a country which everyone can take pride in.
You have been touring India for over 100 days. What is that you wish to achieve? Amit Shah never rests?
I am the party president, and my responsibility is to expand the party organisation and its ideology. This year is the centenary of Deendayal Upadhyaya, so we decided to use this year for expansion of the party base. My aim is to strengthen the party and make its acceptability even wider.
Your election management tactics have often baffled opposition parties. What is your success mantra?
Every election has a different strategy. The people are accepting the way our Central and state governments have been functioning, and their development agenda.
How did you hone your strategic skills? Any role models?
Experience is such a subject that has no syllabus. One gains by going from village to village, the way I am doing now (laughs).
How come opposition parties with more experience are unable to achieve as much success? Where are they going wrong?
Whatever they are doing may be wrong, and we are doing far better.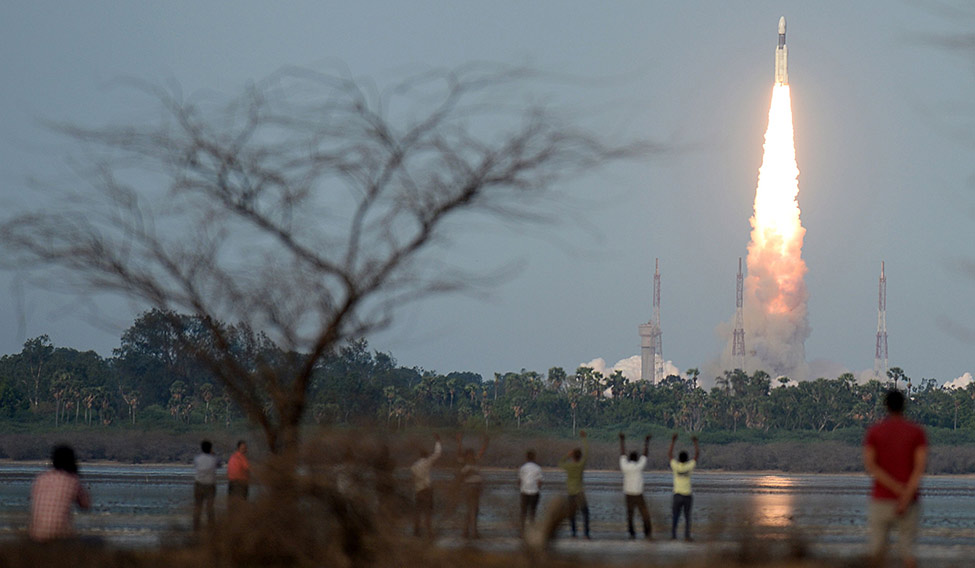 The BJP is focusing on about 120 Lok Sabha seats where it lost last time. What is the strategy for these seats?
Our strategy is simple: to strengthen the organisation, understand the problems of these areas, hold agitations, bring people closer to us and make them aware of the 106 schemes run by the Union
government.
Himachal Pradesh and Gujarat are set for elections. How would you rate your chances? Many communities in Gujarat such as Patidars, dalits and OBCs are unhappy with the BJP. What if they align with the Congress?
Elections were held in 2002; take out newspapers published six months before that. Similarly, check reports ahead of 2007 and 2012 elections—every time we appeared to be losing. But after the counting of votes, we emerged victorious.
Which are the areas the Union government or the party needs to focus more on?
Do you think I am so naive (chuckles) to reveal my weak points? That's the job of the opposition. I talk about good things.
I will tell you the good work done by our government. We have given 27.6 crore people bank accounts; gas cylinders to two crore women; built toilets in 4.5 crore households; distributed loans to 7.5 crore people through the Mudra scheme; rolled out GST, which was in limbo since Vajpayee days; gave constitutional status to OBCs; launched 104 satellites in one go; conducted surgical strikes, displaying strong political will; introduced reforms in agriculture to increase growth rate to 4 per cent.
Modi and you were outsiders to Delhi politics. How has the scene changed?
In the past three years, it is not Delhi's politics, but the country's politics that has changed because of the prime minister. I do not think there is any Delhi politics. Now I stay here, I am a Delhi leader. There is nothing like state politics.
How has the BJP changed in the past three years?
We have expanded from two crore to eleven crore members. We are constructing offices and libraries in all districts. We have trained 9.5 crore cadre. An e-library is being set up, and documentation is being done. The party's history is being written properly. Deendayal Upadhyaya's thoughts are being propagated. Our biggest expansion has been at the booth level—it is huge.
What can people expect in the next two years?
We will win majority in Kerala—we will get the maximum number of seats in the 2019 Lok Sabha elections.