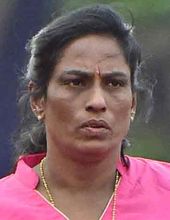 The primary need for an athlete is desire. Or, hunger. Hunger to better oneself. Hunger to set a goal and achieve it. If you are starving and you see a fruit, won't you drop everything and climb? Always expect resistance. Gravity pulls you down, red tape pulls you down, your body pulls you down, critics will pull you down…. You can only break free if you are determined and disciplined.
When I was competing, I asked myself, "What do you want? Do you want to be an Olympian, or do you want to be an Olympic medallist?" So, when people blame the system in India, the question at the back of my mind has been: Who defeated that athlete? Was it the system? Was it herself? There is never an easy answer to this question. Perhaps, it is one or the other, or a combination. But, every athlete needs to ask that question, before blaming the system.
No, I am not defending the system. When I performed at Los Angeles 1984, I was only 20. With proper support and guidance, two more Olympic appearances should have been a given for me. But, it did not happen. It's not OK, but it's OK. Because, I came back after my son's birth and proved my critics wrong. And, it took until Rio 2016 for another athlete to figure in the start list of an Olympic finals. So, if in 32 years there could not be another athlete at that level, there is a problem with the system, too.
Every rupee in the sports budget must be invested, not given away. People say so much money was given. No, don't give. Invest. Giving is like charity, investment is very serious. Sports administrators must ask if that rupee is given to the right person, right institute and what they expect that rupee to do. Then, check if the rupee did what was expected. My experience is that money does not go to the most deserving athlete or school.
Don't blame sports administrators alone. When I started sending kids from my school to normal school meets, sports teachers made their wards sit on the tracks in protest. They wanted my kids to compete with sports schools. My kids go to a normal school and train with me. That is not what sports schools do! So, why were the teachers asking their wards to fear competition? An athlete should enjoy competition. There is no room for self-doubt.
When I started my school, critics said, "Why start a school when there are sports schools? Of course, it is to make money." But, my desire stemmed from my training sessions at the Crystal Palace National Sports Centre in London. I had grass to run on, synthetic tracks, facilities to recover, opportunities to meet other athletes and exposure to new techniques. I wanted my kids to have the same.
Everyone is talking about Dipa Karmakar. She was amazing. But, don't forget coach Nandi. He has been with her since she was less than 10. That is the kind of investment that will bring results.
As told to Mathew T. George/Rio de Janeiro