The 2014 Indian general election was the largest election ever in the world. 814.5 million people were eligible to vote. The turnout was about 66% of that.
Almost 70 years after it was released, Mother India, the epic film by Mehboob Khan, may not get more than a dozen viewers, should it be re-released today. But when it was made, and for a while after that, it was every Indian's pride. It reflected the wows of India tasting the first feast of freedom and democracy.
With dollops of patriotism, it celebrated our efforts under the leadership of Jawaharlal Nehru to build dams, set up industry, pull farmers out of the clutches of the wily moneylender. It also portrayed the extent to which India as a nation would go, to ensure social and gender justice. Aspirations apart, there was hope and confidence that without the Brits, we could run a Westminster system of government in "India that is Bharat". And we could deliver our dream of Antyodaya—the welfare of the last man, the poorest one.
It was the honeymoon with freedom. Politicians were not a hated lot, as people were not unhappy with their elected leaders. "My grandfather, my father, all my uncles, took all of us cousins to political rallies. Many people of little means trudged, or paid their bus fare to Marina Beach of Madras or the Ramlila Ground of Delhi to hear leaders at their rallies," said R. Sridharan, a Madurai-based lawyer. People came home with faith in what they had heard and hope in their hearts. A call from a leader with a cause made him a Pied Piper. People flocked behind him.
Leaders mostly rose from the ground. The MPs and MLAs were their go-to persons for most things. Their intervention worked most often. It was some years before those in the chain of "getting things done" began to expect chai pani in north India and to warm their hands in south.
But it was not as if democracy had totally united the states that formed India. While the demand for states based on language preceded independence, political movements for states along linguistic lines began soon after—the demand for a Telugu-speaking state to be carved out of Madras and the Punjabi suba movement demanding a Punjabi-speaking province. A version of Mahatma Gandhi's legacy of nonviolent struggle became the drama that political leaders liked to act in. In due course, the state of Madras protested the idea of Hindi being the main official language of India. Events around that time gave India a bit of a jolt: Would the state, or peninsular India, or the Deccan states secede?
Kashmir had always been a challenge for the government and the political system, but issues erupted also in Punjab and border states in the northeast, as people struggled to cope with blending their identity as locals and Indians. These issues took away the idea of nonviolence from governance, and some were solved using a Band-Aid here and an ointment there with the hope that time would heal them. Democracy chugged along.
Deewar, a 1975 blockbuster that showed Amitabh Bachchan as an angry young man and Shashi Kapoor as his good cop brother, gave the nation a punchline: 'Mere paas maa hai.' The line is often used with "Maa" in reference to the motherland. It has become a joke, with young men and women across the country angry over the inequities in the system. Corruption ate into opportunities, underworld dons ruled, politics got criminalised, and bureaucracy got politicised. Worse: a prime minister imposed internal emergency to hold on to her chair, and a big challenge to democracy came when elected leaders swung from one party to the other for personal gains, without shame.
While vote banks were there from that midnight when India woke up to freedom, the mandate that people gave acquired a different form by the time MPs and MLAs had elected their leader! The frustration of voters was best reflected when a coalition government at the Centre with strong regional parties in many states became the reality. Cries for reservation in government jobs and higher education came from many quarters. Around the same time, scams and big-ticket corruption cases added to people's disillusionment with a system that was simply not delivering. From getting a driving licence to a ration card, a building plan sanctioned to a permit to start business, every point of interface between the common man and the government was jammed.
Politics, parties and elections became a way of bagging the contract to be in the business of governance for five years. By intimidating voters, by booth capturing and poll rigging if need be. People started hating politicians, and decent people did not want to touch elections and politics with a barge pole. Politics almost became the preserve of people born into families of politicians, leading to dynasties. Once there were only the Nehru-Gandhis; now they are one of hundreds.
The neta nayak became the khalnayak. And this was reflected in movies, as every other Hindi film had a politician as villain. The nexus between politicians, police, crony capitalists, criminals and communal leaders was complete. "We were better off under the British; wish they had never left," became a common refrain.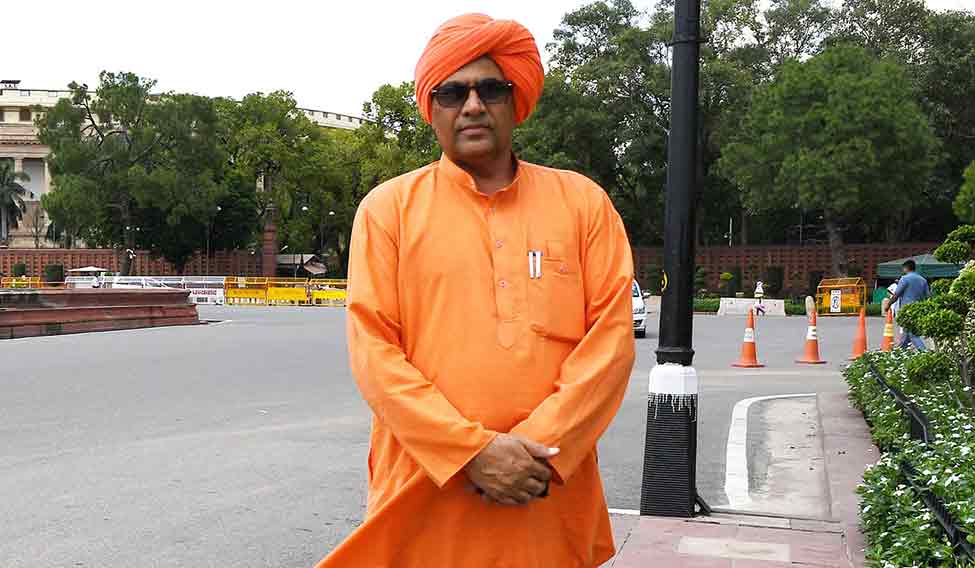 There was disillusionment with the gains of freedom, of democracy, which every Indian earlier loved and cherished. "You get the kind of leaders and government you deserve" could be heard almost everywhere. But some people stood up to defend our democracy and a rights movement was born with the Right to Information.
The corrupt have generally been thrown out by voters, and one government has made way for the next peacefully. Stability has been a hallmark of Indian democracy, despite 'coalition dharma' threatening to affect governance. As regional parties competed with national players in parliamentary elections, they offered people freebies, but also some rights to services—from school admission to a hospital bed, driving licence to a passport. All, at least in writing, time-bound and enforceable. Competitive federalism had come to stay!
Theoretically, for democracy to succeed, voters have to be literate. Institutionalisation of political power has to precede the introduction of popular participation. The odds are stacked against India; yet, we are the world's largest democracy.
At a closed-door meeting a few years ago, chief election commissioner S.Y. Quraishi asked the audience what would take for us to become the greatest democracy. He gave the answer as well. For one, disqualification of criminals from contesting elections, a suggestion political parties rejected outright. Transparency in political funding is another. However, there was one electoral reform that has been executed and not got the appreciation it deserves—NOTA vote. People can vote 'None Of The Above', a choice that Indian democracy gives to people who don't care for the candidates in the fray to represent them.
Indian democracy has so far survived an Emergency, many communal riots, political violence, criminalisation of politics and use of force. So, what does the future look like?
Recently, technology facilitated an unknown entity called Arvind Kejriwal to mobilise crowds and funds. But he could do nothing with that without stepping into the arena of democracy—elections. Politics has become somewhat transparent, and young people are no longer embarrassed to enter the ring. It has ensured our pluralism is safe: no party can ignore the nation's diversity when almost everyone is armed with a cellphone.
Technology aided Narendra Modi to win a majority for the BJP in 2014. It also ensures he hears from the voters through various platforms, on what should and should not be part of his policies. He could not remain silent for long on the cow vigilantes. His policies have inputs from people far removed from Delhi or the ministry.
Democracy is clearly taking baby steps towards becoming a participatory exercise. As Modi put it, all these years democracy meant people vote once, and give a contract to a party. "If they are not satisfied, they will bring in another contractor after five years, without themselves participating in the spirit of democracy." Not any longer. As the prime minister said, "The smartphone is the strength in your hands."