"We had spent close to Rs 15 lakh in the two years that she [sister] underwent treatment [for breast cancer]. His savings gone, my father had to take up a job post retirement." - Sonali Singh public relations executive, Bengaluru

Until early this year, the Kumars of East Delhi had hoped the dark days were behind them. After her husband died of cancer a few years ago, Misro Devi, a homemaker, and her two sons had struggled to make ends meet. But soon, both her sons had got jobs as office boys. Though their earnings were meagre, Aneer and Pawan were confident of turning things around. Pawan had also started making money on the side by acting in 'ramlilas'.
But, an "occasional headache" put an end to their hopes of a better future.
Initially, the family brushed aside Pawan's headaches. "We thought it was because he worked so hard, and went for his performances that lasted through the night. So we would give him painkillers and he would be fine," recalls Misro Devi.
Six months ago, however, the pain had moved from his head to the shoulders, lower back and the groin. "At one point, the pain became unbearable, and I had to quit my job," says a soft-spoken Pawan, as he sits up weakly in his bed. After a battery of tests at several hospitals in the city, Pawan was diagnosed with a kidney disorder. "Both his kidneys are not functioning well," says a misty-eyed Misro Devi. "Doctors at AIIMS [All India Institute of Medical Sciences] say they need to replace at least one of his kidneys. Since we are unable to find the exact match for him, doctors say the costs of the transplant will be higher."
Aneer makes about Rs 7,000 a month, which, says Misro, who lives with her sons in a one-room house, is just about enough to keep the kitchen fires burning and manage Pawan's weekly medicines and injections that cost about 0800 when bought from a subsidised medicine store.
The treatment at AIIMS will set them back by a few lakhs, plus the costs of medicines that Pawan would need to take for the rest of his life as part of his immunotherapy. "Right now, it is hard enough to keep up with the expenses, given his medicines and special diet that includes fruits, vegetables and olive oil. How do we save up for the dialysis, the transplant and the medicine costs for the future?" asks an exasperated Misro Devi.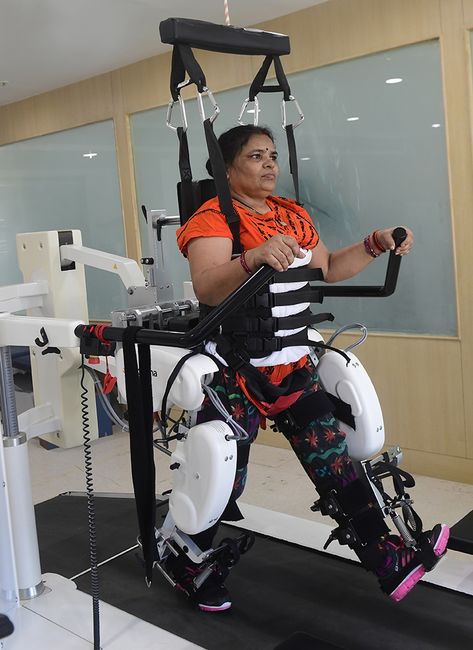 The plight of the Kumars points to India's burgeoning health care crisis, where rising out-of-pocket expenditures affect a majority of the population, pushing some over the edge and compelling others to stretch their means. Even as the country's public health facilities—especially tertiary care hospitals such as AIIMS—struggle to cope with the ever-increasing patient load, private hospitals, though offering specialised and cutting-edge services, remain out of reach for many.
If analysed through sheer numbers, the story of affordability in health care in India appears grim—out-of-pocket expenditures are among the highest in India; each year, expenses on medicines and hospitalisation push 7 per cent of the population below poverty line, according to a Brookings analysis of National Sample Survey Organisation (NSSO) data. In the last ten years, in urban India, out-of-pocket expenses for health care have risen by 50 per cent, the 2016 report adds.
Out-of-pocket payment for health care constitutes up to 70 per cent of the total health financing in the country, says Dr Anup K. Karan, associate professor, Indian Institute of Public Health, Delhi. This number, he says, indicates an overwhelming part of the financial burden of health care is borne by households. "Government contribution is just 27 per cent of the total health care financing. Two to three per cent is contributed by agencies such as private insurance, charity organisations and CSR. India is among the few countries in the world which has the highest share of out-of-pocket expenditure in total health financing," he says.
"Once a major disease strikes your family, the [financial] burden never eases," says Ramniwas Sharma, a resident of Faizabad, Uttar Pradesh. Sharma, who is in his mid-30s, lost his first wife to blood cancer five years ago. The money spent on her treatment at AIIMS that lasted just over a year and the tests at several hospitals in Faizabad and Agra landed him in debt. He even had to shut his grocery shop.
"Just before the treatment began, my family had bought a plot of land for Rs 22 lakh in our town. I had hoped to invest money to set up a shop over there. But since the treatment costs kept rising, I couldn't invest in building my business. An ambulance to transport my ailing wife to Delhi alone cost me Rs 8,000. Then there were the costs of medicines, hospitalisation, blood transfusions and our stay in Delhi," he recalls.
After his wife's death, Sharma was left with a debt of more than 06 lakh. To repay it, he moved to the city and ended up as a security guard. He now works for 10 hours every day at an apartment complex in Noida.
Experts say the rising trend of non-communicable diseases such as hypertension, diabetes, vascular diseases and cancer have also added to the high costs of health care. For cancer patients and their families, the option is to either wait for an appointment for months and endure long queues at a government hospital or turn to a private hospital, where costs can be high, especially if there is no insurance cover. According to Breast Cancer Patients Benefit Foundation, the individual financial burden in India, estimated at Rs 36,812 at a tertiary public hospital, was approximately 1/10th of that at a private hospital in 2012.
Bengaluru-based public relations executive Sonali Singh lost her sister to breast cancer five years ago. Her sister was in her mid-20s and had no medical insurance. "No one thinks of cancer when you are in your 20s. But once it strikes, the costs for chemotherapy, radiation and the medicines can be quite high. Just the injections that we gave her for relieving the pain cost us thousands of rupees," recalls Sonali.
The financial strain hit the family hard—Sonali's father, a government employee, had to dip into his savings and even take a personal loan once the cancer came back. "We had spent close to Rs 15 lakh in the two years that she underwent treatment. His savings gone, my father had to take up a job post retirement. Even I am working to support my family," says Sonali.
Treatment for breast cancer will set a family back by at least Rs 15 lakh to Rs 18 lakh at a private hospital, says Pankaj Mathur, CEO, CanSupport, an NGO that provides free palliative care to cancer patients in Delhi. "At government hospitals the treatment is free, but since the waiting time may run into months, many patients cannot avail of that facility. Few insurance plans will cover the costs of cancer treatment. So, most people end up paying from their pocket," he says. "Besides, as a cancer patient, it is hard for you to keep up with the demands of your job, and your earnings are affected, too. A patient might have a relapse after a few years, further adding to the strain."
When it comes to making health care affordable in the country, experts say there are multiple issues, like low public health expenditure and lack of regulation for pricing of medicines and hospitalisation costs. "Since 2002, successive governments have promised to raise the health budget [currently 1.15 per cent of GDP]. So far, nothing has happened. If we look at the BRICS nations, China, Brazil, South Africa and Russia have a higher health budget than us. The average in low income countries is 2.5 per cent of the GDP, and we are not even there," says Indranil Mukhopadhyay, health economist at Public Health Foundation of India. The government needs to focus on reviving the public sector, he says, because health care costs are high in the private sector even if you have insurance. "The average cost of hospitalisation stands at Rs 25,000 in the private sector. In the public sector, the costs come to about Rs 4,500," he says.
Dr S. Ramakrishnan, professor of cardiology, AIIMS, says many procedures such as bypass surgery have become more affordable in the last decade, and that prices for cardiac medication are also the cheapest in India. "For the below poverty line patient, the government provides free treatment, and for the upper-middle class, there are super-speciality hospitals," he says. The real problem is with, what he calls, the "in-between" patient—those such as Ramniwas Sharma's wife or Sonali Singh's sister. "The trouble arises when a family is neither BPL nor can they afford the huge costs at private hospitals. It is for these kind of patients that we need more facilities. The hospital at Christian Medical College, Vellore, for instance, which is neither private nor government, is a good model to follow," says Ramakrishnan.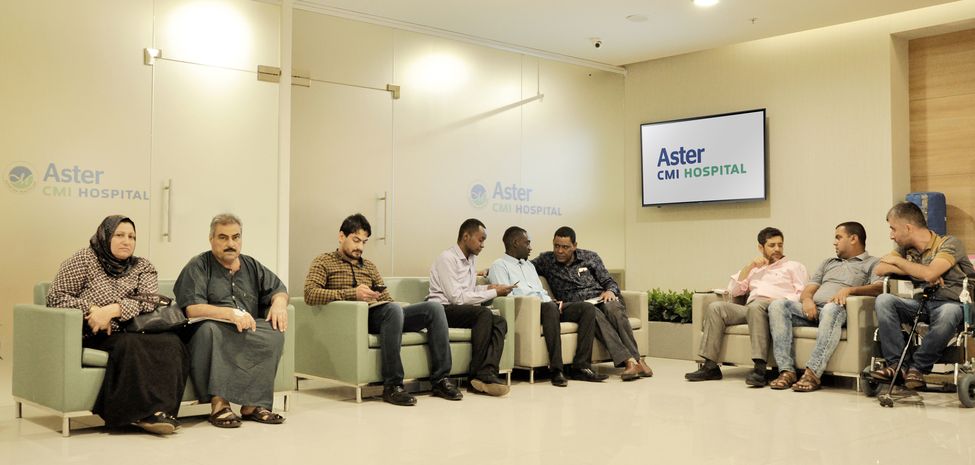 Karan says strengthening public sector hospitals and making them efficient in service delivery along with drug dispensation could be a great model to follow in India. Sujatha K. Rao, former Union health secretary, says that to ease the burden on tertiary care hospitals, the focus has to be on primary care centres, so that diseases can be tackled at an early stage. In her book, Do We Care? India's Health System, Rao makes a case for health care as a human right, and argues that greater investment in public health care and regulating the private sector to ensure that rates are kept within reasonable limits are some of the ways to tackle the crisis of affordability.
Another alternative, as Ramakrishnan suggests, is the model of state health insurance that is being followed in Tamil Nadu. "If a patient has a heart attack, he or she can go to any private hospital, and the government will pay the cost of the treatment. The rates are subsidised, but since the volumes are higher, the private hospital gains from the high numbers. Regular audits by the government for the hospitals on their panel also ensure that the quality of care is good," he explains.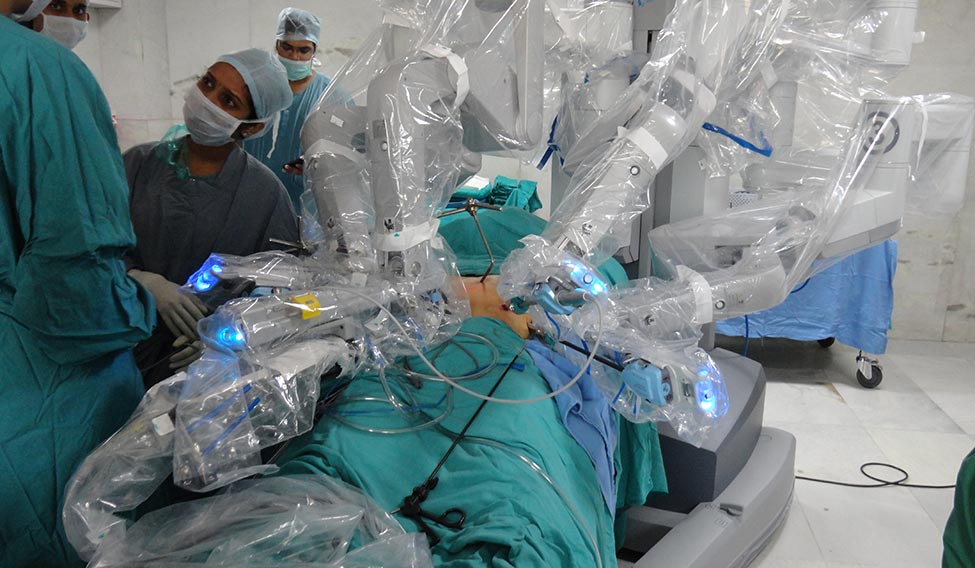 Besides emulating successful models of health care, the government needs to turn to the basics. As Rao suggests, "Preventive measures such as cleaning up the air, providing safe water, sanitation, environmental hygiene and raising awareness about lifestyle changes would also help."
Dr Chandrakant Pandav, former head of Centre for Community Medicine at AIIMS, says unless a preventive approach to health care is emphasised on, merely following the science of disease or curative care would be like "mopping the floor with the tap on". Developing regional centres that can take the load off tertiary care centres and creating a screening mechanism that will ensure only those who need tertiary care reach AIIMS are ways to ensure that access to health care is made equitable and less expensive. "Patients want competent, compassionate and affordable health care," he says. "And, we need to provide it to them."
HOW WE DID IT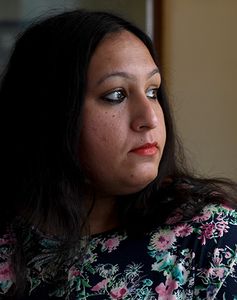 THE WEEK-Nielsen Best Hospitals Survey 2017 was conducted among specialists and general practitioners from 18 cities in October.
This year, the study included a preliminary phase, where a panel of highly experienced doctors was contacted for their inputs on the study. This was done to enhance the richness of the study, enabling its design to be more robust. These inputs were then fed into the methodology and design.
Face-to-face and online interviews were conducted among 2,135 doctors. While the criterion required doctors to have a minimum of five years practice in medicine, the average experience of our respondents was 16 years.
Cities and sample size: Ahmedabad (114), Bangalore (121), Bhopal (125), Bhubaneshwar-Cuttack (122), Chandigarh (120), Chennai (85*), Coimbatore (120), Delhi-NCR (120), Hyderabad (123), Indore (128), Jaipur (121), Kochi (118), Kolkata (120), Lucknow (121), Mumbai (125), Nagpur (121), Pune (123) and Thiruvananthapuram (108).
Specialities covered: Orthopaedics (179), Cardiology (186), Gynaecology (193), Diabetes Care (173), Paediatrics (185), Ophthalmology (171), Neurology (171), Gastroenterology (164), Oncology (173) and Pulmonology (165). General Practitioners (375) were also consulted.
Doctors gave weights to six parameters: Competency of doctors (such as years of experience), infrastructure of the hospital, patient care, hospital environment, innovation in treatment and the accessibility of the hospital.
After assigning weights to these parameters, doctors nominated hospitals in the following order:
Top five multispeciality hospitals at all-India level and at zonal level
Top five multispeciality hospitals and critical care hospitals in their cities
Top five hospitals in their speciality
Top five institutes for medical education in India and in their zones
Top five hospitals in terms of research facilities and outputs
Scoring process: Doctors were asked to give scores to each hospital nominated for each parameter out of 100. These scores were multiplied by the allotted weights decided by the doctors for the given parameters. Final score of a hospital for that doctor is arrived at by adding all the scores of each parameter for that hospital. Finally, a respondent-wise average was taken to arrive at the final score of the hospital.
The sample size for a region (say, south zone) is different from the sample size for a city (say, Kochi) which is why the zonal and city rankings may vary.
To avoid conflict of interest, responses for hospitals from doctors associated with the hospital were ignored. To ensure representativeness and to get diverse viewpoints, a maximum of eight doctors were interviewed from a hospital.
*Less because of unfavourable weather conditions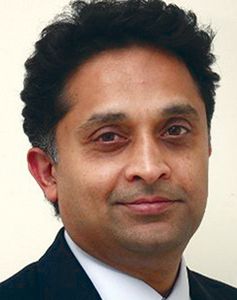 INNOVATION
CONSUMER IS KING
In the next ten years, 'consumer-driven health care' will redefine and restructure the health care delivery system. Consumers will take centre-stage, dictating the modes and methods of care delivery.
Health care stakeholders must adopt these changes to stay financially sustainable. Also, government bodies will make all efforts to regulate and utilise the infrastructure of private health care organisations. This would mean reaching a larger population with state-sponsored schemes of treatment and much larger health insurance coverage. On the ground, it may mean the reversal of the percentage of insured to non-insured patients, to about 80:20 from the present 20:80. This may induce investment in innovative technology and aggressive fall in costs of health care delivery. In all, this would lead to the distribution of reasonable tertiary health care to tier 3 cities and taluks, enabled and driven by communication technologies, internet of things and artificial intelligence.
Dr Nitish Shetty
chief executive officer, Aster CMI Hospital, Bengaluru