Ananya, 9, is back to being her chirpy self. She enjoys her favourite masala omelette and narrates tales of her school friends to her mother all the time. She wants to go back to school soon. Her mother, Bharati, pampers her by cooking whatever she wants and taking care of all her other needs.
Early this year, Ananya was diagnosed with dilated cardiomyopathy, a rare disease which affects the functioning of the heart. The doctors advised that Ananya should not exert herself so she stopped going to school; she could eat only bland food and drink only a limited amount of water—a litre—a day. The condition cannot be treated with medicines or corrected through surgery. Only a heart transplant could save her, but Ananya's father, Jaiprakash Gadgilwar, who is a school teacher in Ballarpur, Maharashtra, could not afford it.
"The doctors didn't even mention a heart transplant thinking that there was no way we could afford it," says Bharati. "Then a doctor gave us Dr K.R. Balakrishnan's number [heart transplant surgeon at Fortis Malar Hospital] in Chennai. We were aware of our financial condition so we didn't call him for three days. But when I could bear Ananya's suffering no more, I called the doctor in desperation and he asked us to send her reports immediately."

After going through the reports, Balakrishnan asked the parents to bring Ananya to Chennai as early as possible. "Don't worry about the expenses, we will take care of it," he assured them.
While Balakrishnan prepared Ananya for the surgery, he also helped the family raise funds through Aishwarya Trust, which provides financial aid to underprivileged children with congenital heart defects. Then the wait began for a donor. A month later, Gadgilwar got a call in the middle of the night from the hospital informing him that a donor was available. Ananya was rushed to the hospital and within two hours she was wheeled into the operation theatre. After a ten-hour-long surgery, Ananya got a new heart. The donor was a 33-year-old woman who died in a road accident in Chennai. "The gift of life is the biggest gift one can give. And this gift was given to Ananya by a stranger," says Balakrishnan. "Organ transplant is an advancement of medical science which is totally dependent on community engagement. If there is no donor, even the best technology, infrastructure and surgeon would fail."
The good news is that the number of organ transplants—be it corneas, kidney, bone marrow, liver, lungs, bones, skin, heart or pancreas—has picked up in a big way in India in the last couple of years, with families showing willingness to donate the organs of their near and dear ones.
Take Seema Bindal of Delhi, for instance, who lost her daughter, Surbhi, 17, in an accident. Despite being in shock, Bindal didn't hesitate to donate her daughter's organs. She gave a new life to eight people. "I lost one child and gained eight. She is now living in eight people I have never met," says Bindal, who now works with various organisations to spread awareness on organ donation.
Early this year, ten kidneys, three pairs of cornea, two hearts and five livers were harvested in a day from five brain-dead donors at Apollo Hospital in Chennai and transplanted in 23 people.
Hospitals across the country have been showing interest in creating the infrastructure to aid organ donation. Most transplant centres today have dedicated manpower and the latest surgical equipment and operation theatres. Various state governments have also taken the initiative to create awareness about the need to donate organs.
The transplant centres have coordinators, who stay in touch with the doctors and talk to the family members of the deceased about the merits of donating the organs. "It is not an easy job," says Dr Aarti Vij, who founded Organ Retrieval Banking Organisation at All India Institute of Medical Sciences, New Delhi. "Along with counselling the family, these coordinators also initiate the process of brain-death certification and perform tests to see if organs of the deceased are retrievable. They also inform the police."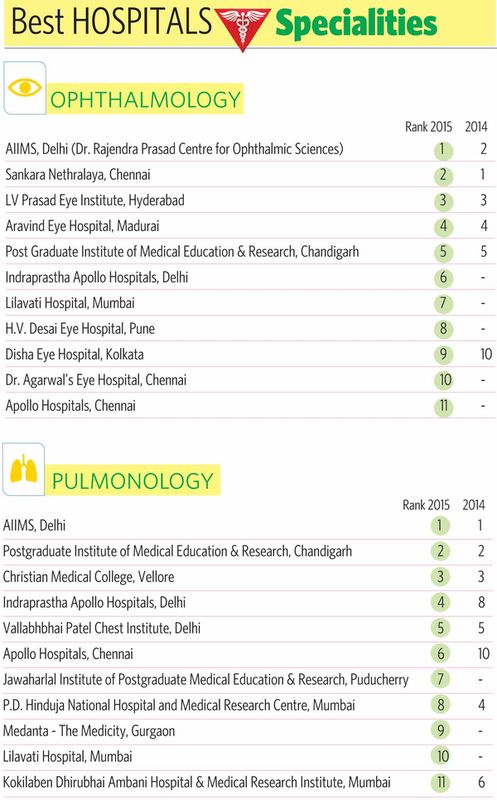 The counsellors work within a set timeframe of six hours from the time a patient is declared brain-dead, says Dr Balram Airan, senior heart transplant surgeon at AIIMS.
Time is crucial in organ transplant. "We need to harvest the organs, transport them to the recipient's hospital and perform the transplant within a given time," says Balakrishnan. "Often, help is sought from the traffic police to create a green corridor system so that the ambulance carrying the organs travels without any halt."
The first ever successful liver transplant took place in 1967 and in India it was done in 1998. "We were 30 years behind as far as liver transplant is concerned, but we picked up speed in the 2000s and have done maximum transplants in the past three years," says Anupam Sibal, group director, Apollo Hospitals, which has emerged as one of the busiest transplant centres in the world. In 2014 alone, 1,547 liver, heart and kidney transplants were done across Apollo Hospitals.
In 2010, only 100 liver transplants were done. Five years later, the figure has gone up to 20,000 liver transplants a year. The number of kidney and heart transplants, too, has been rising steadily.
The government is looking to amend the Transplantation of Human Organs Act of 1994 to simplify the process and make it mandatory for the treating physician to discuss organ donation with family members of a brain-dead patient.
Major technological advancements have been made in the way doctors harvest and transplant organs. Earlier, one liver could benefit an adult and a child, but now two adults can be treated. A special ultrasonic machine is used to divide the liver into two halves. The machine is also beneficial in the case of a living donor because it reduces the blood loss and ensures faster recovery for the donor.
The good thing about heart and liver transplant is that if the body accepts the organ, it may last a lifetime. "Over a period of time, doctors can also bring down the dosage of immunosuppressants required to fight rejection," says Sibal.
Ideally, organ transplant should be cadaveric, but in India, especially northern India, organ donation by living donors is more common. For a living donor—be it for liver or kidney—speedy recovery is crucial. "In 2001, a donor, who was the patient's sister, ran away on the day of the surgery because she got scared. Less painful surgery, smaller scar, shorter hospital stay and faster recovery matter the most," says Dr Subhash Gupta, liver transplant surgeon at Indraprastha Apollo Hospitals in Delhi.
Informing the donor and the recipient about the pros and cons of the surgery helps in taking a decision. Take the case of Kavita Devi of Delhi, for instance. Her kidneys failed after she developed high blood pressure. Her mother-in-law, Vimala Devi, readily agreed to donate one of her kidneys. The surgery was performed at BLK Hospital in Delhi four months ago and both have recovered fully now.
"We remove the donor kidney through a procedure called laparoscopic donor nephrectomy in which a small cut measuring 8 to 9cm is made in the groin area. Earlier, we used to make a huge L-shaped cut in the abdomen. A smaller cut gives both physical and psychological relief to the donor," says Sunil Prakash, a transplant surgeon at BLK Hospital. "At some centres, we are also using robotic instruments, which reduce the stress on the surgeon."
However, the biggest challenge before the doctors is to persuade people to donate the organs, especially of brain-dead patients. Every year in India, there is a requirement for 1.5 lakh kidneys, 1.5 lakh corneas and 20,000 liver, but only 5,000 kidneys, 25,000 corneas and 1,000 liver are received through cadaver donors.
"We manage a large number of kidney and liver transplants through living donors," says Vij. "There is a huge gap between north and south when it comes to cadaver transplant in India."
In south India, organ donation has better acceptance. Take, for example, Coimbatore, where eye donation has become a norm with families. "Even in villages, families inform us about the death of a family member," says Dr R.V. Ramani, founder of Sankara Nethralaya in Coimbatore. "Every other day, we get a pair of corneas here. The high quality ones are transplanted, the medium quality ones are used for therapeutic grafts and the low quality ones are used for research purposes at our institute."
Rajeev Maikhuri, a transplant coordinator with AIIMS for 13 years, says that giving an incentive, not necessarily money, to the donor family would promote cadaver donations. "We need to celebrate their gesture. I know of a young person who lost his wife and daughter in a natural calamity. He and his elder daughter survived, but he lost his limbs and yet he donated their organs. Such donors who show unusual strength should be appreciated," says Maikhuri. "I don't know in what condition the father and daughter are living now. Some help should reach such brave people."
What, the doctors feel, would revolutionise organ transplantation in India is domino transplants, where not just one or two but hundreds of people in need of an organ transplant and their families come together to help each other.