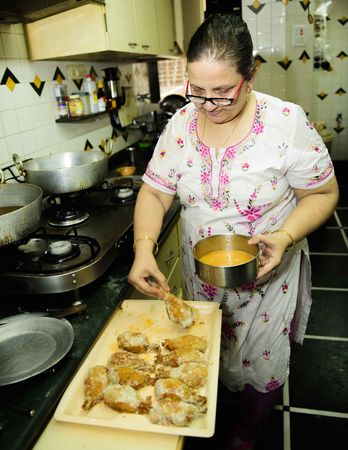 Munaf Kapadia, 27, quit his full-time job at Google and is completely involved with The Bohri Kitchen that he had started just for a lark at his Colaba home in Mumbai. He started it in January 2015 on finding that his "super-talented mother", Nafisa, 60, was sitting at home doing nothing. "For years, I was struggling to get her to do something and she also wanted to but nothing took off. Finally, I said to myself that my mom—who is a fantastic cook—cooks a cuisine that isn't easily available, so why don't we open a restaurant called The Bohri Kitchen," he says. But starting a restaurant in Mumbai is easier said than done. He had neither the finances nor the expertise. "So, I gave up on the restaurant but I still wanted to do something for fun, for her. So I said, on weekends I would invite eight people who will sit at this dining table and eat food."
Before leaving for work, Kapadia spammed 50 of his friends: "The Bohri Kitchen is now open and would be offering a four-course meal for Rs 700 per head." Four hours later, he got a call from a stranger who got the email forwarded by one of her friends. She asked him if she could bring along seven of her friends. That weekend, they came, they ate and were conquered, bite by bite.
Soon, Kapadia created a Facebook page for TBK, adding a "No serial killers allowed policy". "So, you don't book a seat; you ask for one. You tell me who you are and then I confirm your booking. That's how TBK works. You can't just pay some amount and walk in. We also Facebook-stalk them or visit their LinkedIn accounts and stuff," says Kapadia. He gives them driving directions and parking instructions via Google Maps to his house.
Today, TBK is a very strong brand, says Kapadia; it is known to the upper middle class and above, including celebs. "Hopefully, one day SRK [Shah Rukh Khan] will wake up and say, 'I want to grab a meal at TBK'. That's kinda cool, because a few days ago I met Farah Khan and she had heard about us."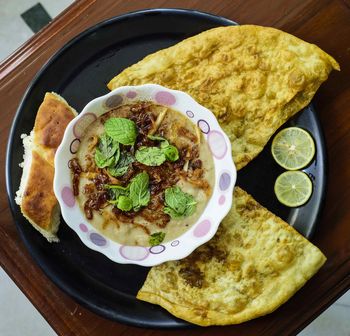 With growing demand, Kapadia finally capped the price at Rs 1,500 per head, and decided to take TBK beyond his home. He realised that while it was a nice weekend hobby for his parents, the only way to scale up TBK was to create a home delivery system. And thus, thebohrikitchen.com was born.
Soon, Kapadia collaborated with Gurmeet Kochhar, an ex-investment banker who ran two food startups. While Kapadia handles the branding and marketing, Kochhar looks after the operations. From getting the manpower to working with his mother and training cooks for a month before they move to a kitchen in Worli to hiring more Bohri cooks, TBK today is in an overdrive mode.
TBK has come up with A Thaal in a Box, a miniature version of the Thaal served at the Kapadia home, consisting of four elements: a kharaas (savoury), a mithaas (sweet dish), a jaman (a rice-based main course) and a salad. So, there is a Russian Kebab, which is shredded chicken in a creamy kebab, a Chicken Dum Biryani, which is a special Bohri type biryani with aloo, a Kashmiri aloo salad, which is a tangy salad, and a doodhi halwa and a raita.
Bohris, says Kapadia, came from Yemen and they are similar to Zoroastrians—both very small communities. "Our food has Lebanese elements, which make it not too spicy. It has Gujarati elements, which make it sweet, and some Maharashtrian elements. It can be bland-ish at times, too," says Kapadia. "We have a khichra, which is a variation of the halim. We have our own variation of the rann, which is a full leg of lamb."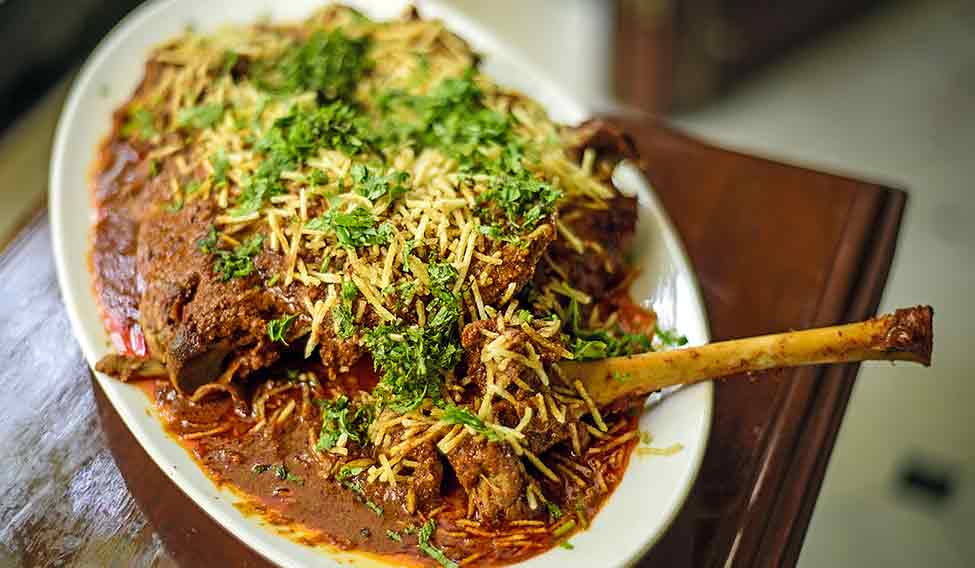 When we visited TBK, we were offered a refreshing nariyal paani drink with blended coconut in it. The Thal had smoked mutton, fried chicken, raan in red masala, kaju chicken, mutton white biryani and sancha ice cream. And going by the delicious veg samosas that Nafisa, 60, sent out to us, we can vouch that this is definitely not a meal that any foodie would want to miss out on while in Mumbai.
In Mumbai, people know who Bohris are but that's not the case elsewhere in India, says Kapadia. So, since TBK is the only brand that serves Bohri cuisine in Mumbai that the non-Bohris relate to, his plan is to first capture the non-Bohri market in the city and then slowly introduce Bohri food to the rest of the country.