India is not Gujarat. Delhi is not Ahmedabad. These were words that echoed in some corners of Delhi when Gujarat chief minister Narendra Modi threw his hat in the ring for the prime minister's office two years ago. Then, there were whispers of discontent when Amit Shah, his closest lieutenant in Gujarat, became the BJP's national president and followed Modi to Delhi. The two faces that were blamed for the anguish of Gujarat's Muslims after the post-Godhra riots in 2002 became the faces of India. In fact, India, in a way, appears to be on the way to becoming the Gujarat of 2002, even if a hazy version of it. And, like in 2002, the duo has been doing nothing, as instances of rising intolerance take the form of hate crime.
The thumping of heavy leather boots by the Border Security Force troops at the Attari-Wagah check post on the India-Pakistan border is a barometer of the relationship between the two countries. But it took another dimension when a bunch of Shiv Sena men stormed into the Board of Control for Cricket in India office in Mumbai where the resumption of cricketing ties between India and Pakistan was being discussed. "Extremists force ICC to recall Pak umpire Aleem Dar, from the remaining ODIs," flashed the BBC news.
A few days before that, India saw one of its most powerful images in the recent times—that of the one-time leftist and adviser to two of the BJP's tallest leaders, A.B. Vajpayee and L.K. Advani, Sudheendra Kulkarni's face and clothes blackened by the Shiv Sainiks. He was organising the launch of the book Neither a Hawk Nor a Dove written by former Pakistan foreign secretary Khurshid Mahmud Kasuri in Mumbai.
It could not have happened at a worse time—when India was asserting that while it stood for talks on terrorism, Pakistan was in the grip of fundamentalists. The Shiv Sena is a coalition partner of the BJP in the Maharashtra government. Prithviraj Chavan, Congress leader and former chief minister of Maharashtra, tweeted: "How long Maharashtra CM is going to be a mute spectator to the hooliganism by the Shiv Sena?"
Chief Minister Devendra Fadnavis chose to stay mum. The ten Shiv Sainiks who had stormed into the BCCI office were granted bail on a surety of Rs.2,000 each on the same day. They were felicitated by Shiva Sena chief Uddhav Thackeray.
Fadnavis, who also holds the home ministry, could not assure protection from the Shiva Sena goons to the organisers of a concert by the Pakistani vocalist Ghulam Ali. It was cancelled.
On the outskirts of Delhi, in Sunpedh village in the Faridabad district of Haryana, a nine-month-old dalit baby, Divya, and her three-year-old brother, Vaibhav, were charred, as their house was set ablaze when they were asleep. Their mother is in hospital fighting for her life. It was part of a clash between some Rajputs and dalits that began over a mobile phone a year ago. The vulnerable appears to have become more so in the climate of intolerance.
Even before this ghastly act, Haryana had made news for an open show of lack of tolerance by Chief Minister Manohar Lal Khattar, a thoroughbred RSS pracharak. Muslims may live in India, but they should not eat beef, he said.
In pictures: 21 days of fear and shame
Rajbir Deswal, joint director of the Haryana Police Academy, chose to call it vigilantism and said it was on the rise. "The case of Mohammad Akhlaq, who was lynched by a mob for a rumoured beef-eating 'indulgence' [in Dadri, Uttar Pradesh], has more to it than what obtains on the face of it—political, situational, communal and above all, dangerous to peaceful co-existence and the rule of law," he said.
He said the indicators available should compel the civil society to underscore research and analysis of the menace of vigilantism. "In case of crime, the police and other regulatory bodies for services will have to act faster. Needless to mention, the courts need to step up for speedier justice."
Zahid Ahmad Bhat, 16, a trucker from Anantnag district in Jammu and Kashmir, was stopped by a mob while he was on his way from Jammu to Srinagar on October 9. Some Hindu outfits had called for a strike after carcasses of three cows were found in the district. The mob attacked him and threw petrol bombs at the truck. Though two other people who were in the truck escaped unhurt, Zahid died of burns in a New Delhi hospital. Not surprisingly, Anantnag is tense, and Kashmir angry.
On October 19, Abdul Rashid Engineer, an independent legislator in Jammu and Kashmir, was splashed with ink and oil by members of the Hindu Sena in the heart of New Delhi, a few metres away from Parliament. His crime: he had hosted a beef party back home.
Jammu and Kashmir Chief Minister Mufti Mohammad Sayeed, did not directly blame the BJP, his coalition partner, but laid Zahid's death on "politics of hate and intolerance which is a grave challenge to the state and nation's plurality". His predecessor, National Conference leader Omar Abdullah, pointed out how Modi had passed the buck to Uttar Pradesh Chief Minister Akhilesh Yadav for the Dadri killing. "Who will he blame for Zahid Ahmad Bhat's death? " he asked.
The victims of intolerance are not necessarily dalits and minorities. In Moodbidri in the Congress-ruled Karnataka, Prashant Poojary, 26, a local activist of the Bajrang Dal and a flower vendor, was hacked to death on October 9. Poojary was actively involved in exposing illegal slaughter houses, and Hindu outfits allege he was killed in retaliation. Four persons, all from a minority community, have been arrested in the case.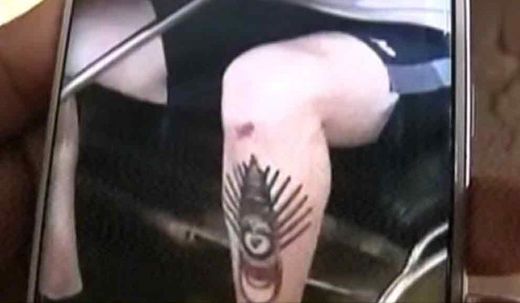 About a week later, in Bengaluru, Australian national Matt Keith, 21, and his friend Emily were heckled by a mob outside a restaurant. The trigger was a tattoo of the Goddess Yellamma on Keith's shin. The police took the couple to the police station and let them go only after they tendered a "forced letter of apology". "I should not have to apologise for what is on my skin," posted Keith on his Facebook page.
Congress leader P. Chidambaram said liberal thought, pluralism and scientific temper would suffer because of the rising intolerance. "The gainer will be polarisation. Communities will become more inward-looking, selfish, protective and violent.... Only the state—fearless, strong, secular and fiercely loyal to the Constitution—can stand up to, and roll back, the growing threat of intolerance and violence."
In January, Tamil writer Perumal Murugan quit writing when some Hindu activists and caste groups in Tamil Nadu campaigned against his book Madhorubhagan. First published in 2010, the novel narrates the emotional trauma of a poor, childless couple, and how the wife, who wants to conceive, takes part in an ancient Hindu chariot festival. The festival at the famous Ardhanareeswara temple at Tiruchengode near Salem allows consensual sex between any man and woman for a night. Murugan could not withstand the pressure.
DMK chief M. Karunanidhi has been critical of Modi for his silence and inaction. "When Modi took over as PM, many people thought the hindutva issues would not be back," he said. "But now, in the recent times, people who are in power are keeping quiet instead of speaking out. There has been freedom in India to express your views on various issues and it is also our culture. Instead of controlling such attacks and killings, people in power are ready to turn the other way. Not only is this injustice, but it will be a black mark in history."
Though Modi or Shah have not done or said anything in support of the fringe elements, they have not done anything to stop them. In fact, the BJP is being seen as a tacit partner in this business of rising intolerance. Writer Amitav Ghosh said as much, when he criticised the government for "tacitly enabling violent attacks with its failure to act".
Not surprisingly, the subjects at the core of the intolerance are close to the heart of the RSS. "The RSS cadres and the VHP members have all contributed to the victory of the BJP, and now they are claiming their pound of flesh," said a professor of Panjab University, who did not wish to be named.
Though the RSS distanced itself from the Dadri killing, an article in its mouthpiece, Panchajanya, said the Vedas prescribed killing of "sinners who slaughter cows", and suggested that madrassas inculcated in the minorities a hatred for the country's Hindu traditions.
BJP leader Suresh Kumar dismissed the allegations that the growing intolerance was a fallout of the BJP coming to power. Putting different incidents within the same bracket and jumping to conclusions would not be fair, he said. "It only reflects the mindset of the culprits. You cannot fix the blame on a political party. Sadly, there is a design to link all these incidents and attack the Centre, especially the BJP and Prime Minister Narendra Modi."
Dr Pramod Kumar of Institute for Development and Communication, a Chandigarh-based think tank, attributed the rising intolerance to the "class shift in terms of the political space that the prime minister has created". "Modi mobilised the aspirational class that had the potential but not the capacity in terms of mainstream articulation, while the earlier mobilisation was around liberal ideas, education, all in a way of the colonial times," he said.
And, Modi's government has just emboldened these people. "Slaughter houses have long been there, people are not killing the cow in their homes. But the fact of a strong BJP government has emboldened those opposed to beef eating and cow slaughter to wildly act the way they want, indulge in violence. Pakistan's attitude is not new, either. Matches have been played in the past. If the prime minister does not speak up against such acts of intolerance, a wrong message goes out. People are right in feeling that the BJP supports it," said sociologist Dr Renu Ranjan.
Political parties across ideologies and alliances are blaming Modi for his silence and inaction, and the BJP for tacit complicity in these acts. Bihar Chief Minister Nitish Kumar is confident that once the assembly elections in his state are over, Modi and Shah will hear such views from their own party leaders as well.
It took the president of India to make Modi break his silence finally. A day after Pranab Mukherjee warned against letting India's core values of diversity and tolerance go waste, Modi told an election gathering in Bihar: "The Rashtrapati has shown us the way. There is no bigger inspiration than him, let's follow his path." It was a homily that amounted to nothing.
Finance Minister Arun Jaitley said the writers returning awards in protest of the growing intolerance was "manufactured protest". But a couple of days later, he conceded that it was an "extremely disturbing trend" and called for debate and discussion. His party people had been pulled up, and they were "shown our disagreement with these kind of statements".
Many people in the BJP and India Inc are apprehensive that all this will not only tarnish India's image globally, but also affect foreign investment. Modi, who could not enter an American embassy until a year and a half ago, was given a dinner at the White House during his state visit last year. It was a long journey. Now, he should not let himself slip back to the starting point.
WITH PRATHIMA NANDAKUMAR, NIRANJAN TAKLE AND LAKSHMI SUBRAMANIAN