When Olive Beach, already in its tenth year, was being renovated, the one thing that I was keen on having was a chef's table with an attached open kitchen that would seat eight people. The desire stemmed from the demand made by clients for a bespoke dining experience with an elaborate and often non-conformist menu, created especially for them.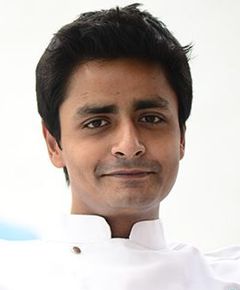 It was also an excellent platform to connect directly with the diners through the meal and walk them through what actually made their food special. We have done many such dinners, some that lasted 17 courses and some that had home-style food. The unanimous feedback has been that bespoke dining takes eating out to a new level altogether.
It is not just the rustic Tuscan kitchen setting, the oversized chairs and the details in the decor that make for an occasion at such a table special. It is the constant connect with the customer, both prior to and during the meal.
The discussion for such dinners starts well in advance and the customer gives a wish-list. Sometimes, it could be as prosaic as 'we want to be blown away' to 'I would like to experience ingredients and techniques that I have probably never seen before'. It helps the chef gauge the expectation a customer has from the meal. It also poises one to be able to inject surprise that would delight the diner.
Hot ice-cream with cold chocolate, anyone? Or, hollowed out egg shells with asparagus custard and parmesan caviar? Or, a piece of cheese covered in eggplant ash making it look more like a piece of charcoal, but utterly delicious? Or, ravioli made with transparent wrapper akin to plastic that melts the moment it touches your tongue?
Not only is the palate teased and pampered, but so is the mind. But, sometimes, I tread on such basic concepts that highlighting its virtues turns into a novel experience in itself. Take, for example, the wood-fired oven that we have in the Olive Beach kitchen. I often roast a piece of vegetable or meat, placed atop the ashes so that it gets charred in the 500 plus degrees heat. And, the result is sheer delight. It is succulent and smoky with deep flavours. But taking something as simple as that and presenting it well to the audience elevates the way the senses perceive it.
Equal attention is paid to how the table looks. Wine or beverages are pre-selected, which ensures that it is an uninterrupted experience.
The diner plays into the hands of the establishment with a positive mindset to be completely surprised and delighted. That, to me, is real bespoke; where one is able to marry the talent at hand with the aspiration of a client perfectly, customised, of course. It is the kind of meal that people would come back for and almost always bring along new people.
Manu Chandra is executive chef and partner of Monkey Bar in Bengaluru and Delhi, and executive chef of Olive Beach in Bengaluru.