In the post-Emergency phase, the difference between political parties vanished. Everybody seems to be in a hurry to shed whatever ideology they have had.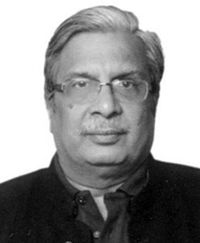 Emergency was imposed on June 25, 1975, against the backdrop of accumulative frustration over unfulfilled electoral promises such as poverty eradication and looming joblessness, disconnect with political voice and centralisation of power in a leader. It gave blanket powers to enforcement agencies, stifling genuine democratic concerns of people. It injected an extraordinary zeal in state agencies to work overtime to protect the state from its own citizens. The political rhetoric changed overnight from a 'nation in danger' from external forces to a 'state in danger' from its own citizens. The fundamental rights were suspended, every sphere of human activity was regimented and political adversaries were put behind bars on fabricated cases.
I had a ringside view to the unfolding process. A fellow student, Satya Pal Jain, who was state president of Akhil Bharatiya Vidyarthi Parishad and general secretary of Panjab University Students' Council, was denied admission to the law department on frivolous grounds. As he was a student, his imminent arrest would have been delayed. He asked my help to sneak out of the university to get the obscure document demanded by the authorities. We were, however, caught by the police and he was arrested. His popularity as a student leader was a poor challenge to the widespread fear, and no one came to his support. False charges were slapped. It was alleged that he addressed a rally in front of the law department and exhorted students to revolt against prime minister Indira Gandhi. He requested me to inform his ailing parents and advised me not to remain in touch with him as I may also land in prison. I remained in touch, but unfortunately I was not arrested.
It was a phase when India saw the sunset of the country's oft proclaimed faith in the democratic processes. It also unleashed anti-poor and anti-people policies in the form of demolition of slums and forced sterilisation. Dissent was muffled or projected as a threat to national unity. The process has been one of gradual de-democratisation, of whittling down of the basic rights of the people, of abdication of the basic obligation of the system, of downgrading of the most precious facet of democracy: legitimacy. This period did not last long. A new political formation under the banner of the Janata Party in 1977 captured the political space and promised to revitalise the system.
The institutional collapse which was caused by the threat perception of the political leadership was selectively reversed. The 1980s saw the revival of law enforcing agencies with an overactive police. As a result, heroes of the 1980s were supercops. This role was passed on to the judiciary in the 1990s. Now we have an overactive judiciary with super-judges trying to perform all other functions but their own. We have also witnessed the rebirth of the Election Commission, the Comptroller and Auditor General and the Central Bureau of Investigation with their super-regulators. Now, the onus of building up a just, honest and humane society is on the Jan Lokpal. But somebody has to take out heavy insurance against future failure of Lokpal―there comes the talk of a second republic to start the process all over again.
The coincidence of institutional collapse and ideological flux is not accidental. In the post-Emergency phase, the difference between political parties vanished. Everybody seems to be in a hurry to shed whatever ideology they have had. For instance, the party responsible for atrocities against Sikhs in 1984 is being wooed by all the secularists and the parties known for their communal outbursts are in alliance with former socialists and liberal democrats. These politically opportunistic acts are justified for saving people from instability.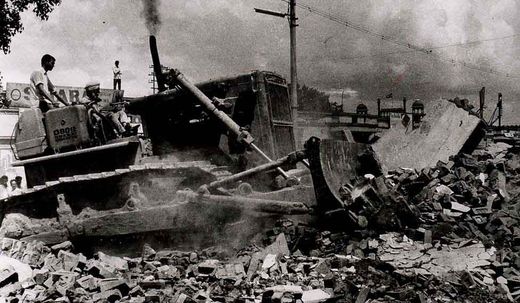 This notion of stability has become hostage to two kinds of fundamentalism. One is market fundamentalism and the other is religious fundamentalism. Anyone who is a non-believer in the 'unfettered market' is treated as an outcast. It has thrown up a market-oriented priesthood which subscribes to a rationality that 'privatisation is the price of progress just as death is the price of life.' This new priesthood is as dogmatic, intolerant, inegalitarian and inhuman as the priesthood of religious extremism.
Any attempt to question this class of priesthood processes which has produced tragedies for the Indian people is projected as a threat to 'stability'. Stability must not be disturbed and dissent must not question the system. Hopes were belied. Lessons were not learnt. The form of governance changed, but content remained the same. The lesson learnt was that constitutional emergency must not be imposed. But, 'masked authoritarianism' with liberal veneer can continue. Privileges and power must not be redistributed, but their public display must be checked. For instance, red lights on cars must not be displayed, but power may remain centralised in an individual leader. It promised psychological comfort and exhorted the poor to look after themselves for their own survival and dignified existence.
This has been the dominant trend in politics and society. Fatalism symbolised our economic development, revivalism the core of our politics and opportunism the divine virtue of our middle class sponsored social practice.
The need is to reverse the trend and produce a superior alternative. If democracy is corrupt, inefficient and less representative, make it more vibrant rather than find alternatives in masked authoritarianism. If the economy is accumulative and less productive, effort should be to make it more distributive and productive. There are no short-cuts. India needs a renewal, and not revival.
The author is director, Institute for Development and Communication, Chandigarh.